This shop has been compensated by Collective Bias, Inc. and its advertiser. All opinions are mine alone. #BTSwithHP #CollectiveBias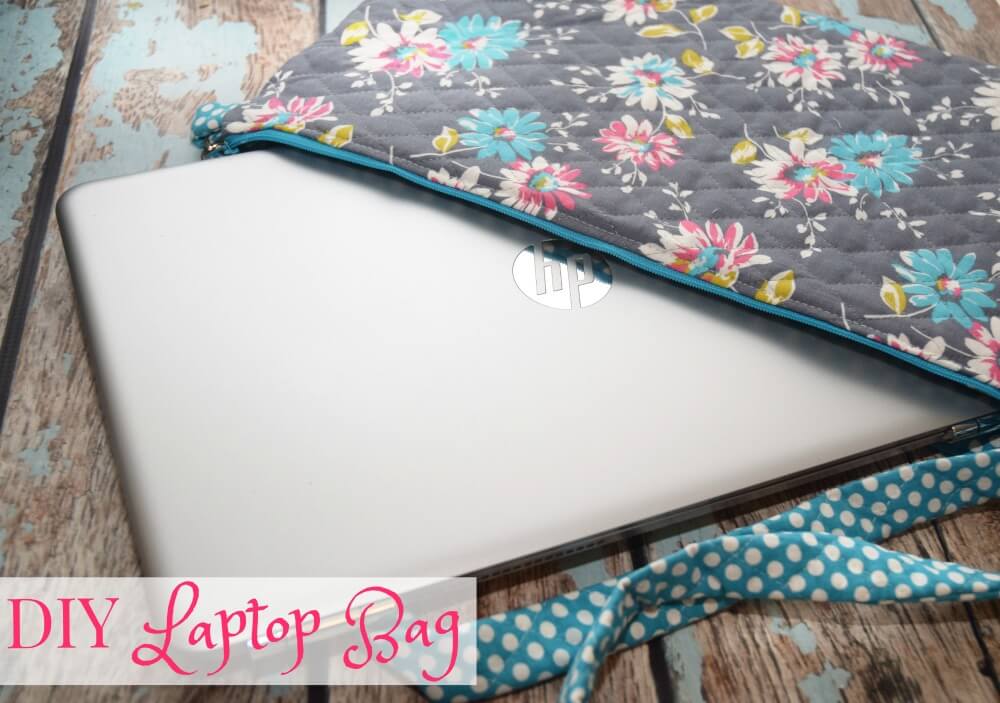 Back to School always means new school supplies, and often that's the perfect time for a new computer as well.  My oldest daughter is a senior in high school this year.  She's had my old laptop for a couple years, but it just didn't have the speed or memory for much of anything.  She needed an affordable laptop that could get her through college and let her to be as creative as she wanted.
We found this amazing brand new HP Pavilion laptop at Walmart.  It has a 6th generation Intel© Core™ i7 processor for speed, an NVIDIA® GeForce® video card perfect for gamers, and it's touchscreen!  My daughter LOVES the touchscreen. If you're in the market for a new laptop, head over to Walmart to check out all the new HP laptops!
Energize your imagination! Whatever you're passionate about, get ready to take it to the next level with the all-new HP Pavilion Notebook. It's packed with the features you need to spark your creativity.
Here's  a few more specs you'll love about it:
Feel-good style: With a thin, lightweight frame and bold, playful design, this notebook perfectly complements your style.•A truly powerful audio experience: Dual HP speakers, HP Audio Boost, and tuning by B&O PLAY, delivers a rich, authentic audio experience
HP is committed to global citizenship and environmental responsibility. Do the environment—and your wallet—a favor when you use the HP Pavilion Notebook that meets strict energy-efficiency and helps reduce your carbon footprint.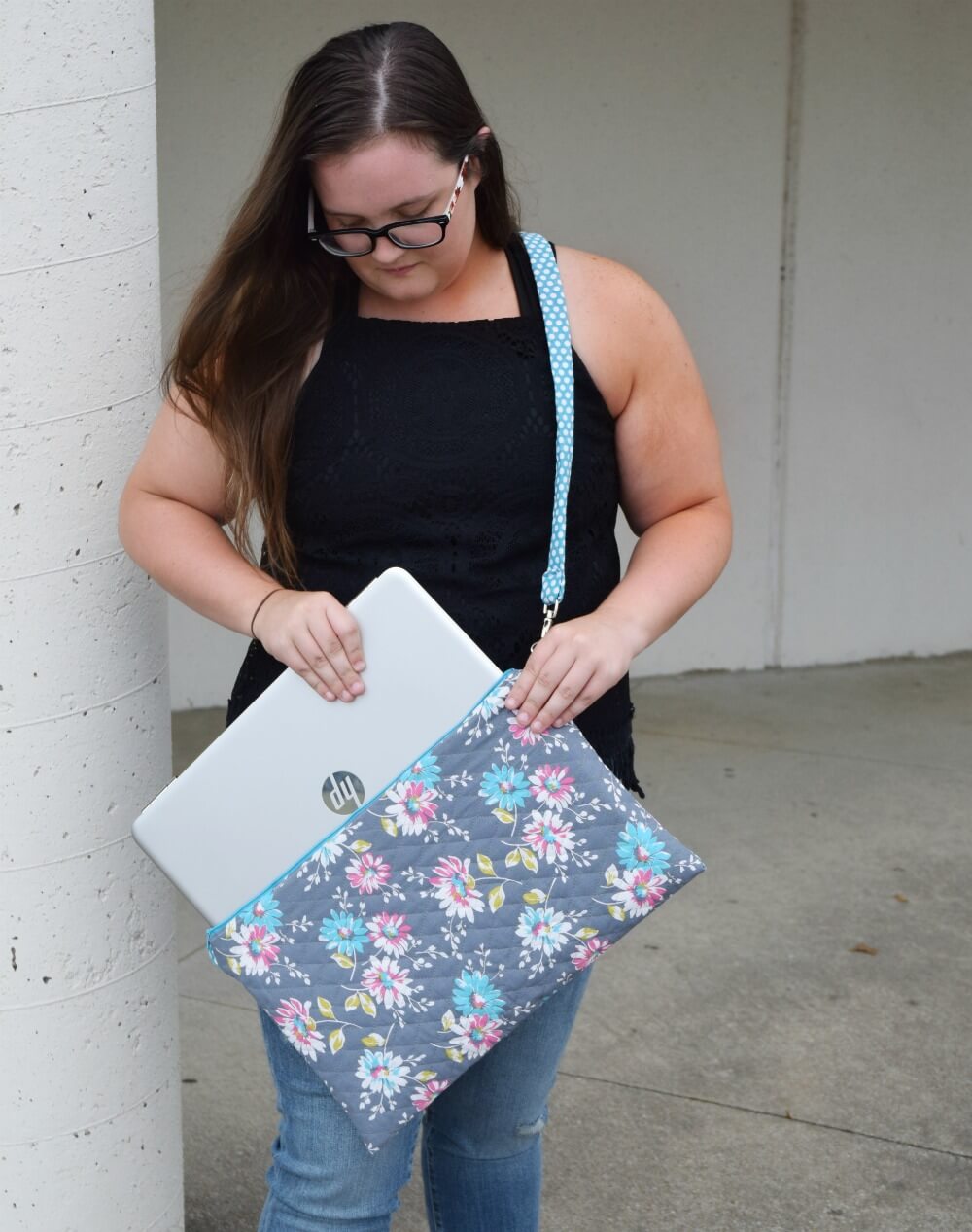 She'll be taking her laptop to school this year for her college classes, and she and I both wanted a case that she could use as a bag and as a sleeve, too.  We just couldn't find a cute one, so I made one!  She picked the fabric, and I drafted a pattern.   It features a zipper closure and swivel hooks so that you can wear it as a crossbody bag style or take the strap off and use it as a laptop sleeve in a backpack.
For this tutorial, my measurements are based on this 15.6-inch HP Pavilion laptop.  It is about 9.5 inches in length and a little more than 15 inches in width.  I drafted pieces to fit 11 x 17 to account for seam allowance and the depth of the laptop at just under 1 inch.  If your laptop has different dimensions then add about 1.5 to 2 inches to the measurements of the length and width of the laptop to account for seam allowance and depth.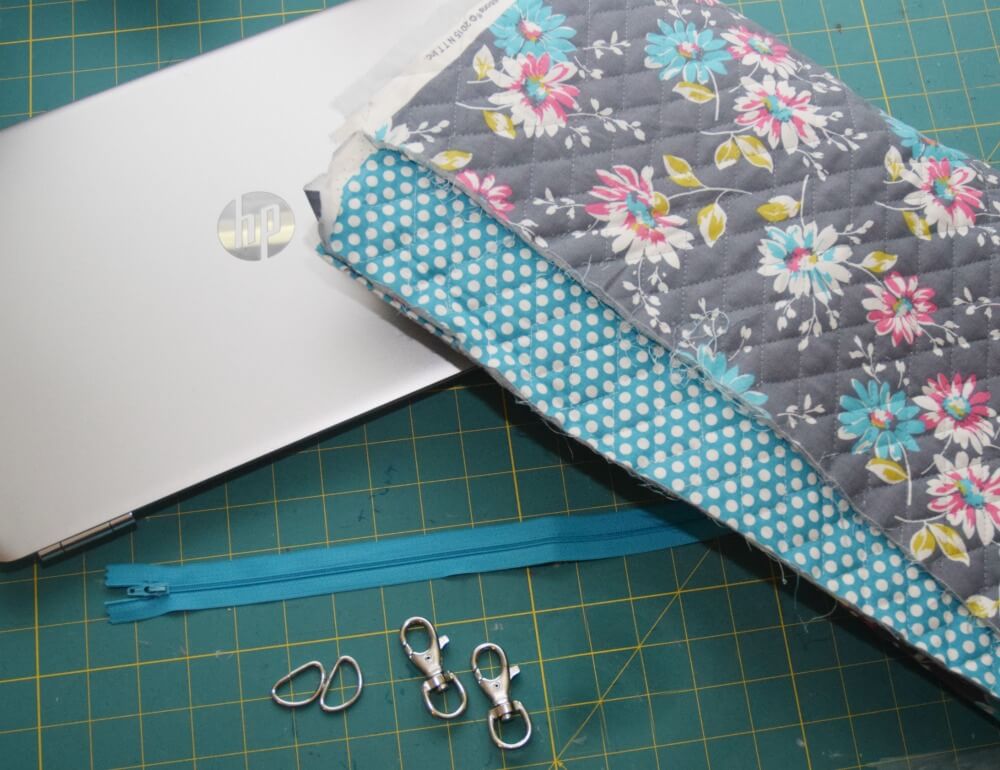 Supplies:
1 1/2 yards of pre-quilted fabric
thread to match
2 swivel hooks
2 D rings
18 to 20-inch zipper in coordinating color
Pattern Pieces:
Cut 1 piece 22 x 17 inches – for outer body
Cut 2 pieces 11 x 17 inches – for lining
Cut 1 piece 2.75 inches x 54 inches – for strap
Cut 2 pieces 2.5 inches x 4 inches – for rings
This bag uses pre-quilted fabric.  You can find this at most fabric stores.  It's a double layer with batting already quilted between.  I love these fabrics because they're usually two different prints put together, so one can be the outer fabric and one can be the inner fabric.  In this design, I have you use a double layer of the pre-quilted fabric for extra cushion for your laptop.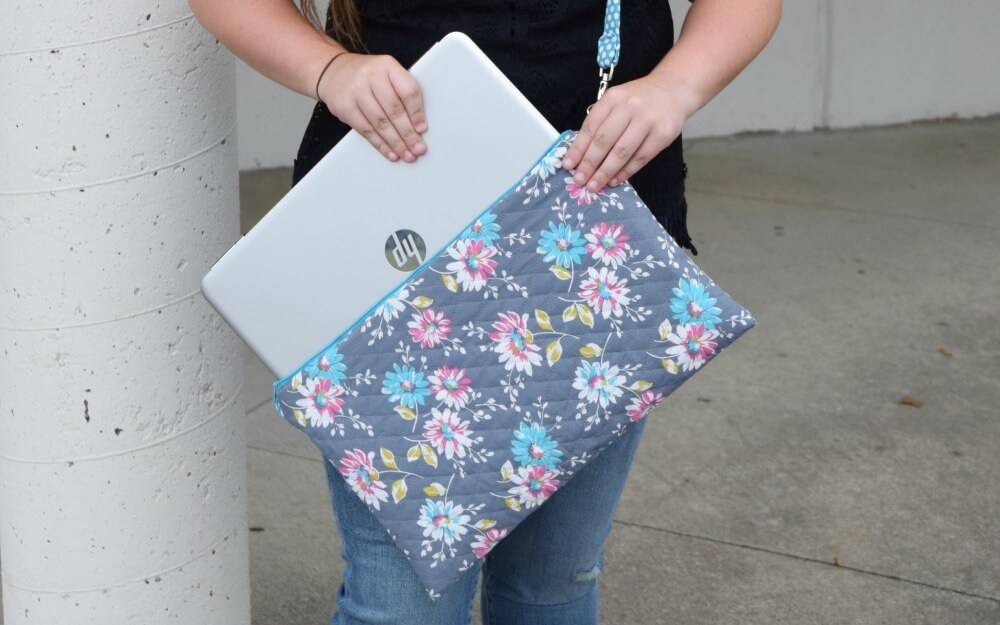 1. Lay one lining piece with right side up and put the zipper also with the right side up just along the top edge (17-inch edge).
2. With right side down, line up the outer body piece along the zipper and pin together.
3. Use a zipper foot to sew along the stitch line.
4. After sewing, you can flip open the outer body and you should see a nice clean edge at the zipper.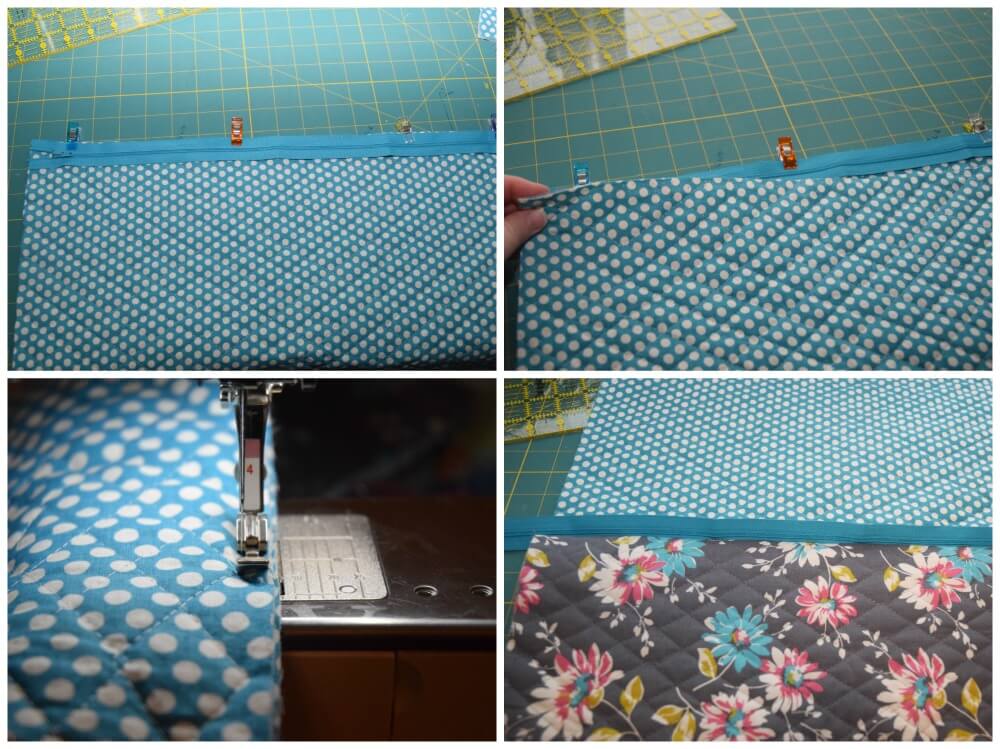 5. Do the same on the other zipper raw edge.
6. Line up the edge of the second lining piece underneath the zipper edge so that both should be right sides up.
7.  Now, here's the tricky party.  Fold the outer body piece over to the the zipper edge and pin to zipper edge and lining.  If you did it correctly, the outer body will now be folded in half with right sides together.  (See pictures below.)
8.  Sew along the zipper edge.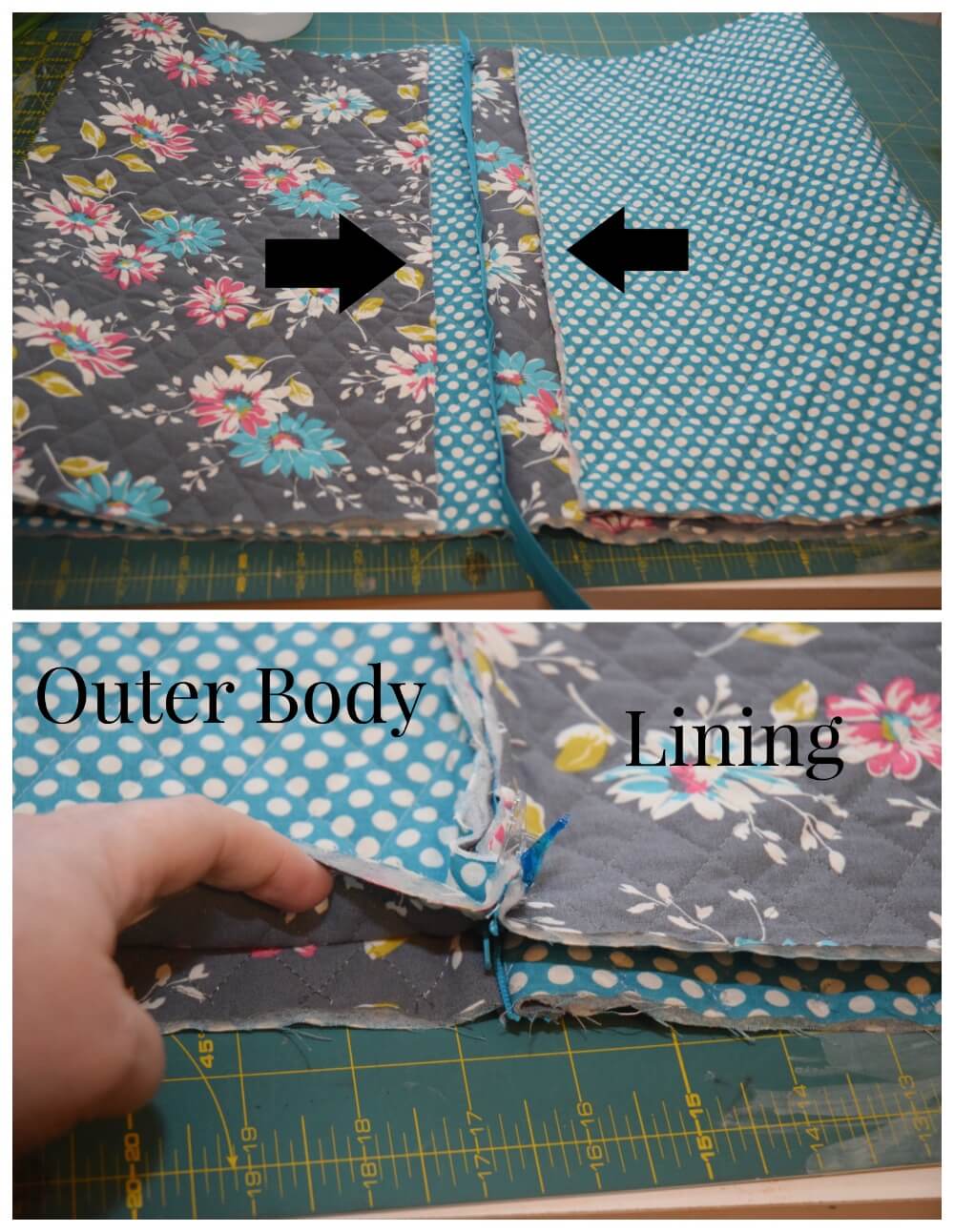 9.  Once the second side of the zipper is sewn, open the zipper and you should have one big outer body piece and two lining pieces on either side.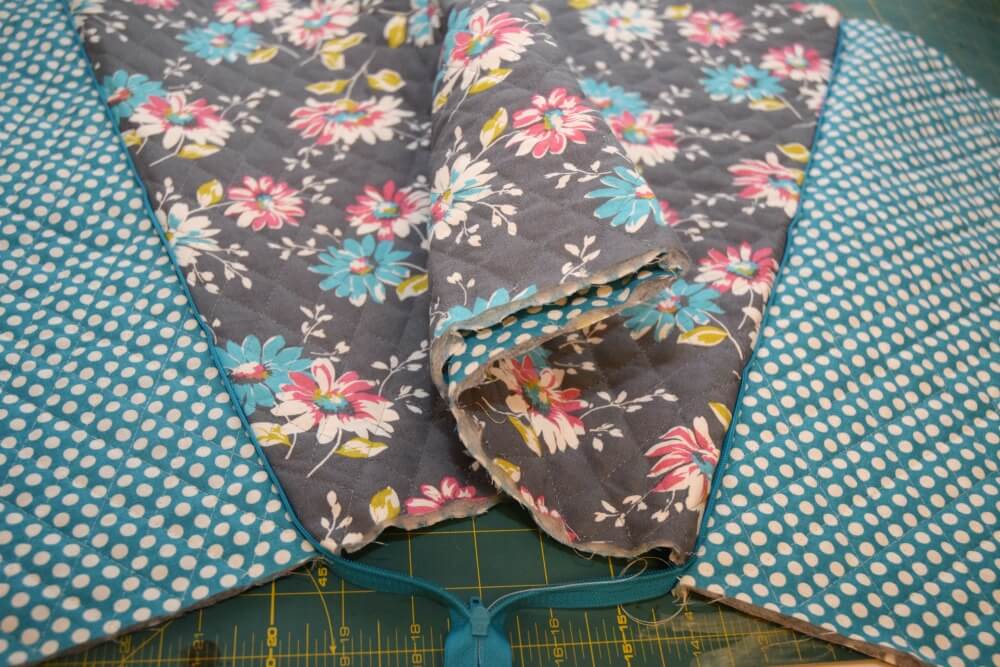 10.  Top stitch just near the zipper on the top of each outer lining.  This gives it a nice finished look.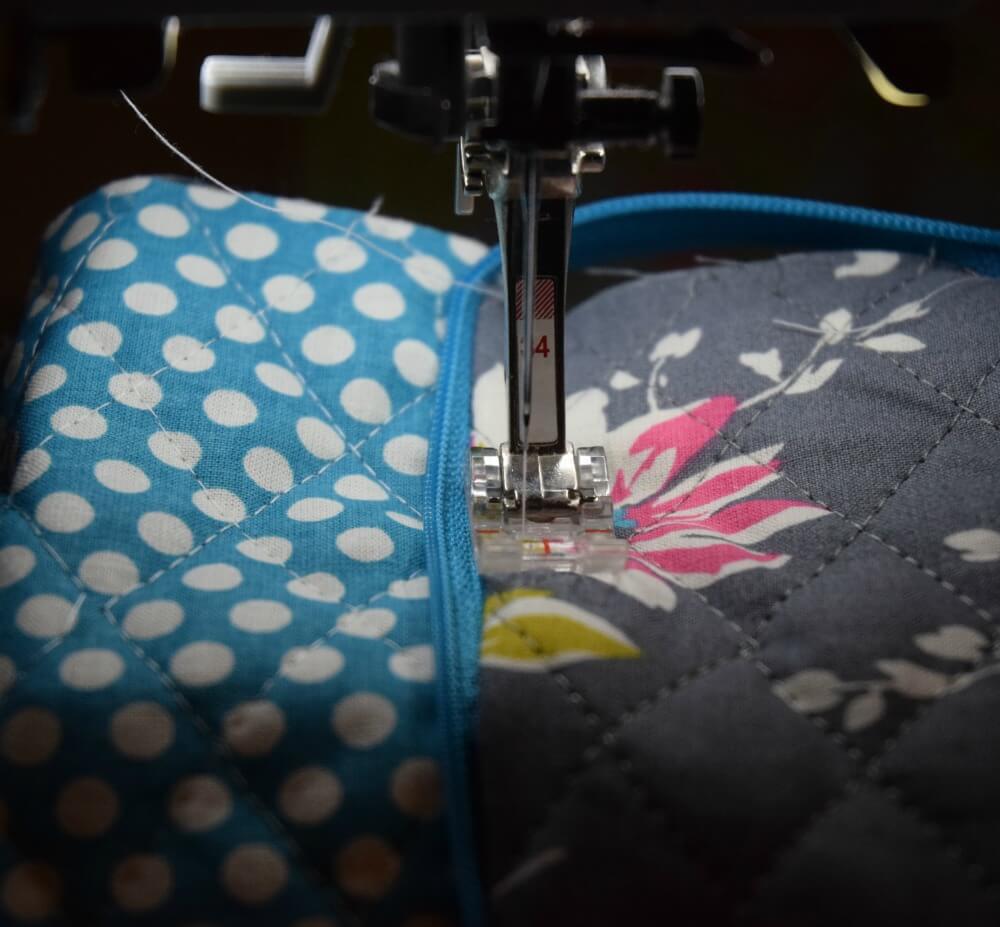 11. Take the strap and fold the right sides together and sew along the entire length.
12. Do the same with each 4-inch piece for the rings.
13. Pin a safety pin to one end of the strap and push it inwards slowly pulling and pushing to turn the strap and ring pieces right side out.
14. Then, press them with an iron for a nice professional look.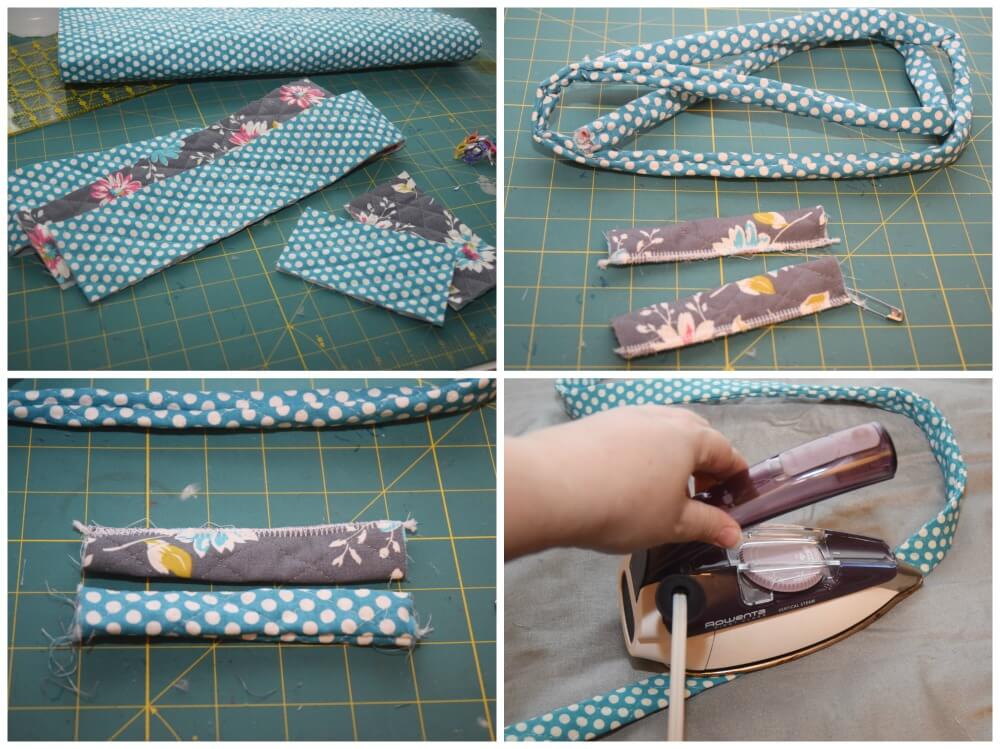 15. Insert the strap into a swivel hook.  Fold the strap inward 1/2 inch and then over another inch.  Then, pin and tack it closed.  Do the same for the other side of the strap.
16. Insert the D-rings onto the ring pieces and fold in half.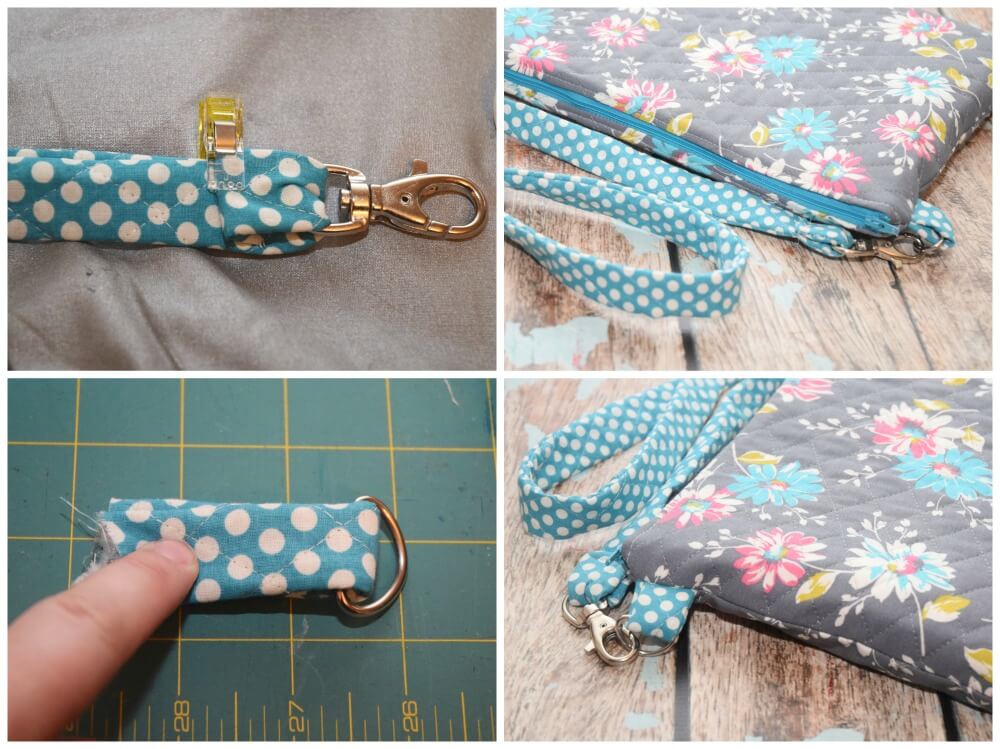 17.  Unzip the zipper a few inches.  Then, fold the fabric back together with the right sides together for the outer body and the wrong sides together for the two lining pieces and set aside for a moment. It's like you're making a big square with the zipper going down the  middle.
18.  Fold the seams at the zipper toward the lining side.  Then, pin it all together at the zipper ends to hold it together.  (If your zipper is too long, make sure to cut the excess off before pinning the seams together there.)
19.  Right under the zipper on the side of the outer body that is folded together, insert a D-ring piece so that about an inch with the ring is inside and the raw edges are facing outward.  Do this for both sides.
20.  Pin all around the raw edges, making sure they line up nicely.  On the lining side, leave an opening at the bottom about as wide as your hand.  I marked this with an arrow.
21.  Start sewing at the edge of the opening on one side, and sew all that side closed.  Do the same on the other side.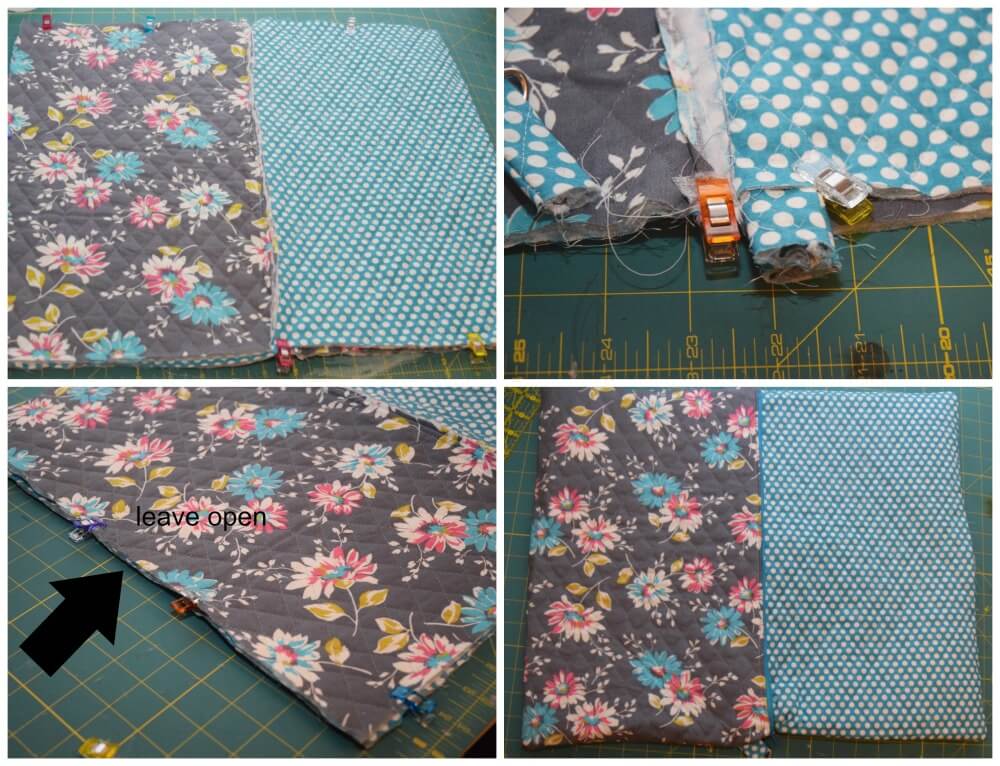 22. Pull the outer body and the lining through that opening.  Make sure to push through all the corners.  As you pull it through, you'll need to open the zipper completely.
23. Lay the bag out flat with the lining out.  That small opening will naturally want to fold in a little.  Fold it in, pin it, and then sew it closed.
24.  Now push the lining down into the outer body and you'll have a fully lined  zipper bag.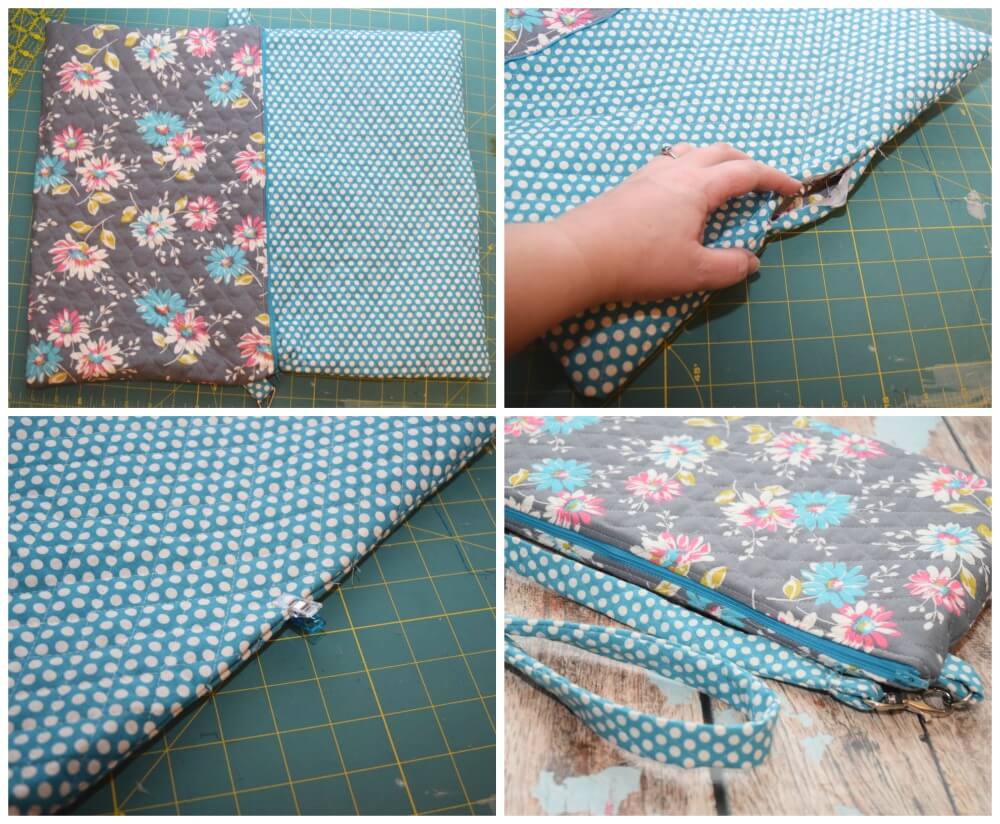 Insert your computer, zip it up, and attach the strap.  You're ready to go!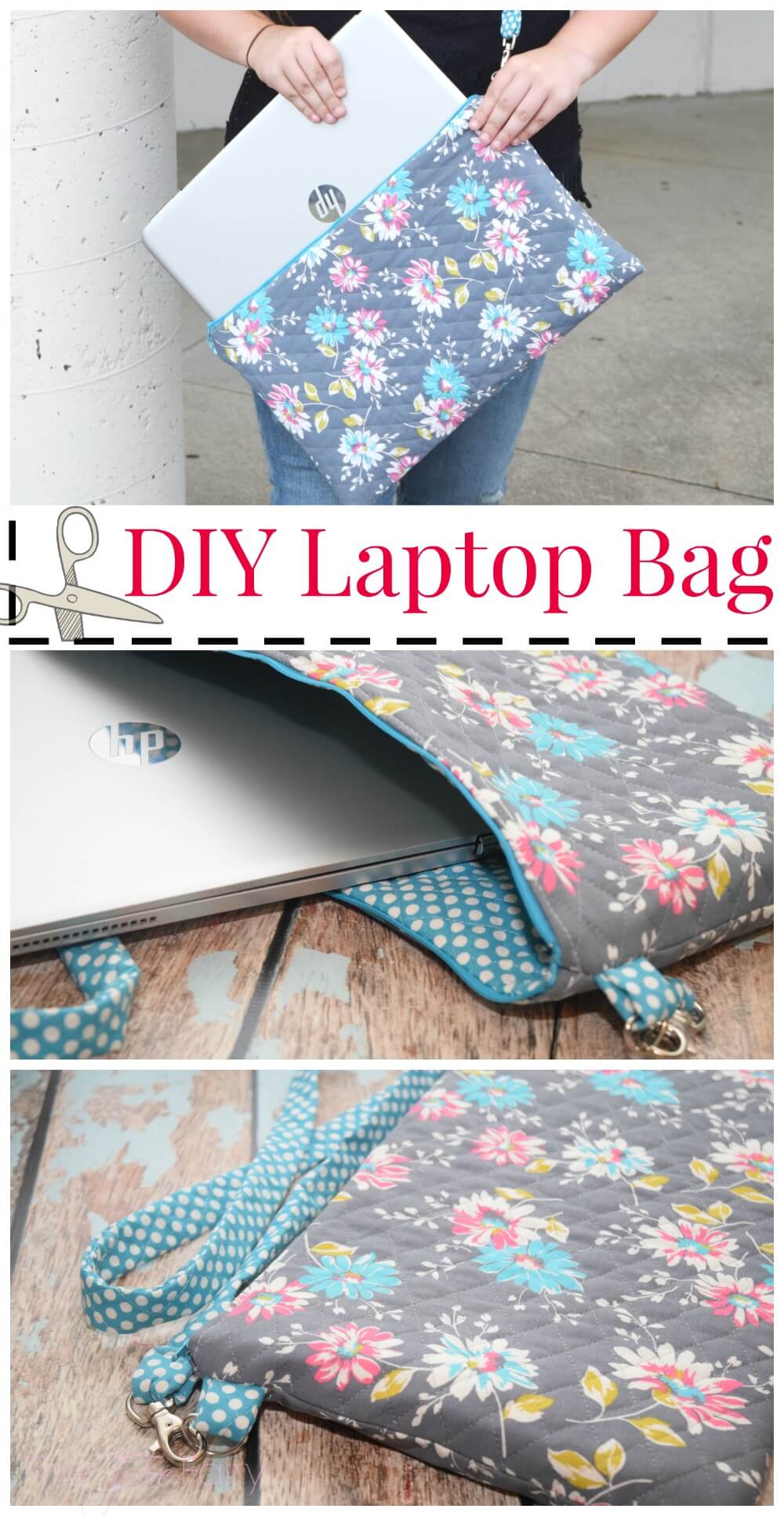 Check out these great ideas to get back to school with your new HP laptop! From homework stations to awesome printables, you'll love these tips and tricks!
My daughter just LOVES her new HP laptop. Do you love your HP? Share your story in an online review at Walmart to help other back to school shoppers.