I attended a free screening of Kubo and the Two Strings. All opinions are my own.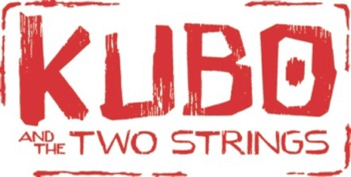 Kubo and the Two Strings is an epic action-adventure set in a fantastical Japan from acclaimed animation studio LAIKA. Clever, kindhearted Kubo (voiced by Art Parkinson of "Game of Thrones") ekes out a humble living, telling stories to the people of his seaside town including Hosato (George Takei), Hashi (Cary-Hiroyuki Tagawa), and Kameyo (Academy Award nominee Brenda Vaccaro). But his relatively quiet existence is shattered when he accidentally summons a spirit from his past which storms down from the heavens to enforce an age-old vendetta. Now on the run, Kubo joins forces with Monkey (Academy Award winner Charlize Theron) and Beetle (Academy Award winner Matthew McConaughey), and sets out on a thrilling quest to save his family and solve the mystery of his fallen father, the greatest samurai warrior the world has ever known. With the help of his shamisen – a magical musical instrument – Kubo must battle gods and monsters, including the vengeful Moon King (Academy Award nominee Ralph Fiennes) and the evil twin Sisters (Academy Award nominee Rooney Mara), to unlock the secret of his legacy, reunite his family, and fulfill his heroic destiny.
Prior to seeing the movie, I had no idea it was stop motion animation. It's beautifully done. I'm not sure if we got a special behind the scenes look, but the movie opened up with a really cool little documentary of how they made them movie that makes you just love it from the beginning. They showed these intricate miniature-sized sets where they shot the film. It was amazing because you realize as you're watching this epic adventure, you'd have no idea these characters were on a tiny set in a studio.
We watched it in a luxury theater specially made for Dolby Digital with recliners that vibrated and shook whenever there was big booming noises. It was like being in a 4D movie. My son really liked it.
It was a really beautiful and epic adventure. It has a sad element to it throughout the story. At the beginning you learn that Kubo had his eye stolen by his grandfather, the Moon King, as a baby. His mother nearly died running away with him across the ocean and they hide near a small village.
During the day his mother is listless, and Kubo must take care of her basic needs. But, when the night comes, she awakens and becomes his mother again. She tells him grand stories and reminds him that he needs to stay safe. One night Kubo makes the mistake of staying out past dark, which his mother warned him never to do, and then the evil sisters find him. It is then that his journey begins. His mother uses the last of her magic to protect him and send him off with Monkey, his protector, to find his father's lost armor, which can protect him from the Moon King.
There are a couple twists I'm not sure the kids see coming, but as the story went on, I began to suspect these twists were going to be revealed.
I would recommend against bringing small children. I did not bring my 6 year old. After seeing the film, I definitely think it would be too frightening for her. The Evil Twin Sisters are very creepy and scary. The entire movie is Kubo fighting for his life and being hunted by the sisters and the Moon King. There is talk about killing and death.
This is probably best for ages 10 and up. I took my 12 year old son who wasn't so sure he was going to like it. He just loved the movie. His favorite part was when they battled the giant skeleton.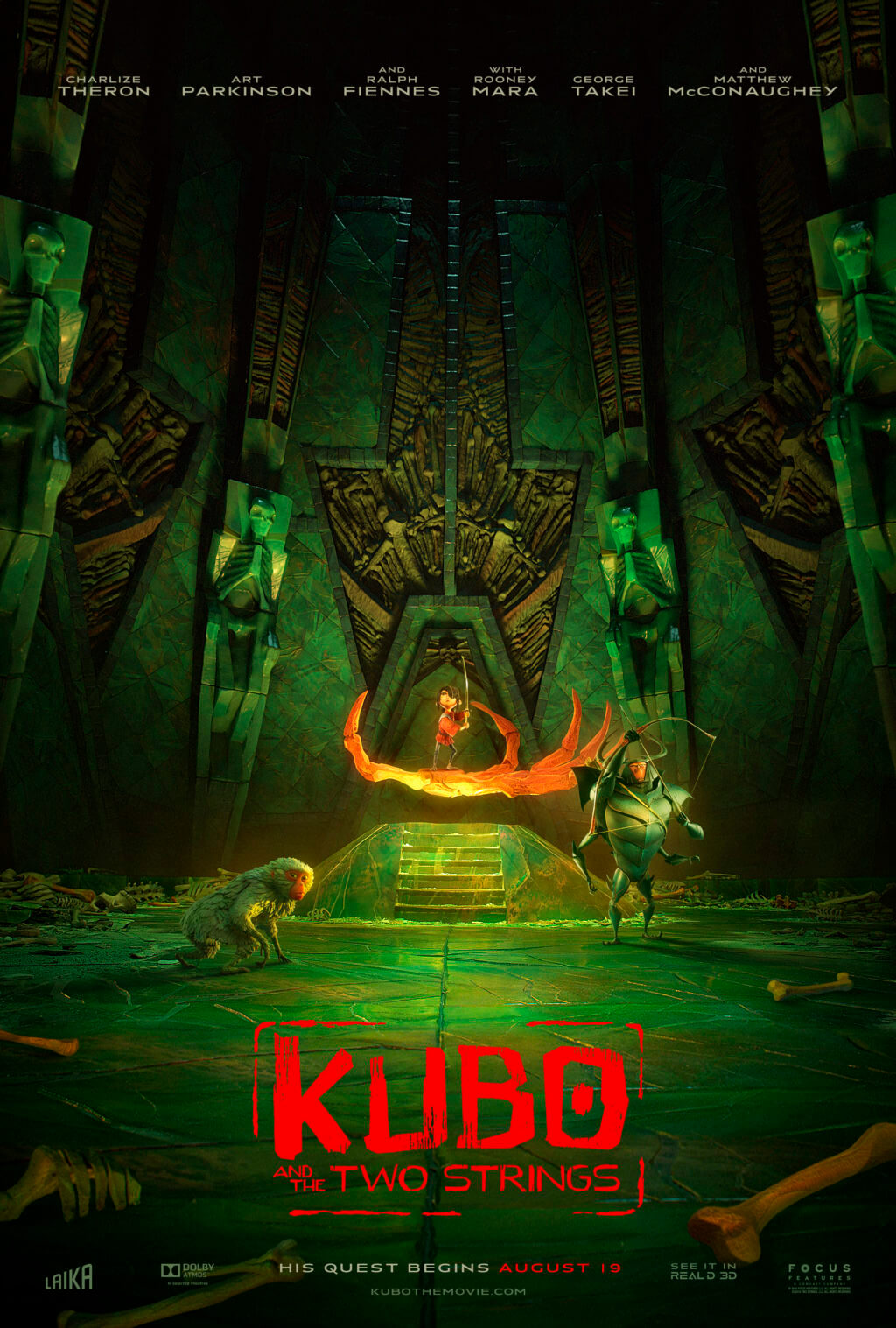 Stay through the credits at the end of the movie because you'll get to see the behind scenes look at how they designed the giant skeleton in the movie. It's ginormous!
Director: Travis Knight
Writers: Marc Haimes and Chris Butler ("ParaNorman")
Voice Cast: Charlize Theron, Art Parkinson, Ralph Fiennes, George Takei, Cary-Hiroyuki Tagawa, Brenda Vaccaro, Rooney Mara, and Matthew McConaughey
For more information, follow along on Facebook, Twitter, and Instagram.