This shop has been compensated by Collective Bias, Inc. and its advertiser. All opinions are mine alone and should not be taken as medical advice.
Do you ever feel like you never get enough sleep? When you become a parent, sleep is that one brass ring you're always trying to grab. A good night's sleep is essential to the beginning of a great day. I love when I wake up feeling rested and ready to go. That's when I know I've had a goodnight's sleep.
There are many things you can do to help yourself get the rest you need. I can't wait to share with you my five favorite ways to get more sleep.
1. Lights out — Lights can keep you awake. I have found keeping our room very dark close to bedtime helps me get to sleep much easier and much faster. This is why we don't have a television in our bedroom. We also have dimming lights in our room that we keep very low when it's close to bed time. I try to avoid my phone screen during this time because I know it will keep me awake.
2. Read a book — Reading is another favorite way for me to relax and fall asleep. I've been doing it since I was a child. If I don't read before bed, I tend to lay there with my mind racing through all the things I need to get done. It's a great way to make yourself slow down.
3. Advil PM — "When pain keeps you up, get a Healing Night's Sleep." Advil PM works wonders when body aches or headaches are keeping me from sleeping. If you are suffering from occasional minor aches and pains, Advil PM can help you fall asleep soundly and wake feeling well rested when used as directed.
4. Emergen-Zzz* — This is a natural sleep aid in a drink mix infused with melatonin. It comes in both Peach and Nighttime Berry flavors. I really like the peach flavor.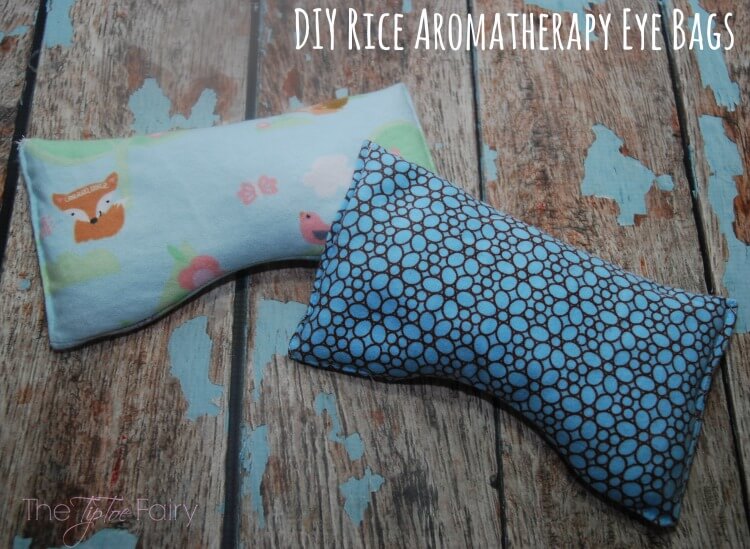 5. Aromatherapy Eye Pillow — These little rice bags are my favorite way to help me relax and fall asleep when I have sinus pain and pressure. I mix the rice with a few drops of essential oils like chamomile and lavender to help promote relaxation. Here's an easy tutorial to make your very own:
Supplies:
Scraps of 100% cotton flannel
organic rice
essential oils to promote relaxation (chamomile, lavender, sweet majoram)
funnel
Get the Eye Pillow Pattern Piece
Fold the flannel as shown in the photo and cut out the pattern on the fold.
With right sides together, sew up the long side and one short side. Then, turn it with right sides out.
Add just a few drops of your chosen essential oil to about 2 1/2 cups of rice (for 1 eye pillow). I usually mix up enough to make 3-4 eye pillows at once. These are great for gift giving.
Using a funnel, add about 2 to 2 1/2 cups of rice to the bag. I like to add closer to 2 1/2 cups, so it's really full.
Pin the open side closed and sew it up. Then, sew a top stitch to match on the other side.
These eye bags can be used hot or cold. You can keep one in the freezer for use with puffy eyes or sinus pain. You can also heat one in the microwave for about two minutes to help with relaxation. The heat helps me when I have a really stuffy nose.
Come Join Us!
Liked this article and want more? Follow along on Instagram, Facebook, Twitter, Pinterest, TikTok, and YouTube!
Come over and join us on Facebook in the group Recipes, Crafts, and more with TipToe Fairy or Sewing and Crafting with The TipToe Fairy!
Visit Our Other Blogs!