This is a sponsored post for SheSpeaks/POWERADE. All opinions are my own.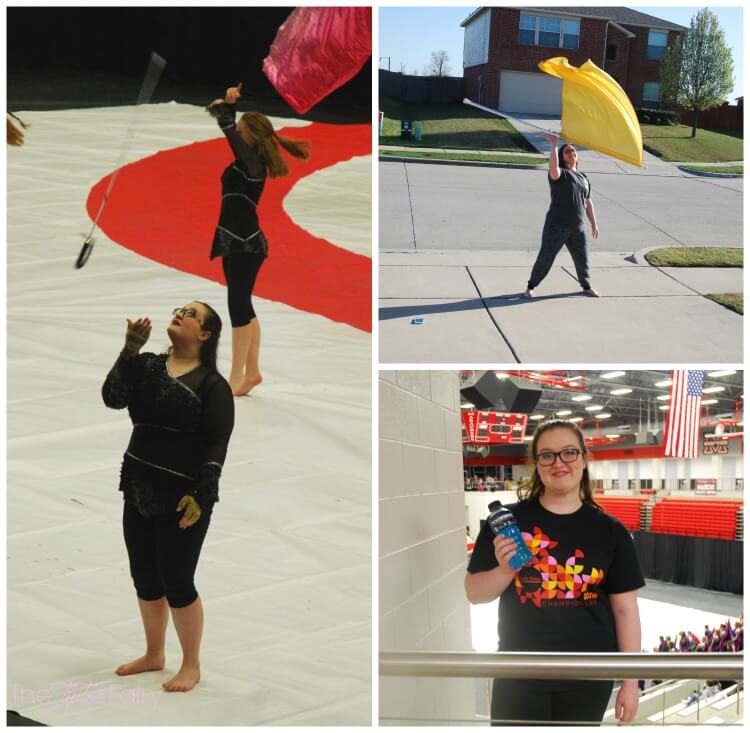 My teenager has been a dancer all her life. She started dancing when she was just 3 years old. By age 5, she was a competitive dancer and baton twirler, and she was state champion for two years in a row. Unfortunately, we had to move far away from her dance studio when she was about 10 years old. Swimming was the thing at her new school, and she picked it up and was planning to join the middle school swim team.
Unexpectedly, we had to move again in the middle of the school year to a new town with a new school. It is a very small town with less than 5000 people. There was no swimming program. There was only one elementary school, one intermediate school, one middle school, and one high school. The high school was so small that our first year here was also the first year for a football team and a marching band.
I knew she missed dancing. We started looking for dance studios, and then we found out the local high school had just started a color guard. They were an all in one dance team / color guard. They performed pom pom and dance routines like a drill team, and they spun flags with the marching band during football season. At the time, she was in 8th grade and try outs for 8th graders going into 9th grade at the high school were just a couple months away.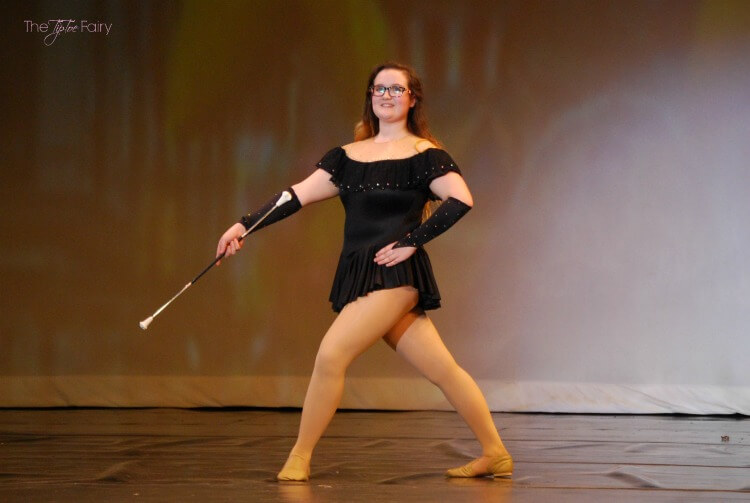 I knew she would love it, so I pushed her into it. I wanted her to feel like she was a part of the school. Did I already say I knew she would love it? We found a baton twirling teacher one town over, and she began taking classes again to refresh her skills. By the time, she tried out for color guard at the end of 8th grade, she had her baton twirling skills back. She was the first freshman to make it on the varsity color guard squad, and the first freshman who won a spot on the coveted rifle line. Before long, she was spinning and tossing higher than anyone. She even performed a solo baton routine at the Christmas show her freshman year.
By her sophomore year, she was in a leadership position teaching incoming freshmen. Now in her junior year, she's the leader and the captain of the color guard. She choreographs and writes much of their routines. She teaches techniques and skills to the other members. She tries to be the first one there and is always the last one to leave after taking care of all the equipment.
Emma had her winter color guard show a couple nights ago. Here are some of her highlights. Emma Brummett 😉

Posted by Stephanie Pass on Wednesday, December 16, 2015
Since she was a sophomore, she's been asking and dreaming about having a winter guard at school. And finally, at the last moment in December of this school year, the band directors created a new class for the spring for winter guard. She got her wish and was ecstatic!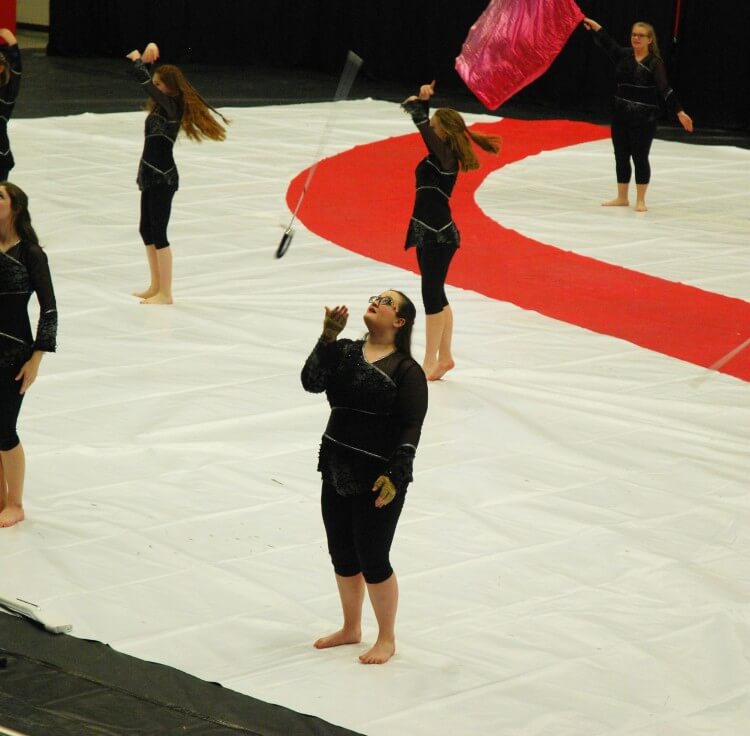 A winter guard is a competitive color guard that is more artistic with routines that encompass dance technique, flags, and weapons like sabres and rifles. During the spring, they compete locally with other high school winter guards.
The final big championship was this past weekend. This winterguard has really come so far. They started out in Novice, which is the beginner division, and after just two competitions, they won their way to the next division, which is Regional A. They only had one competition in this new division before the big championship. They ended up getting 7th place out of 12. They did amazingly well and worked so hard. They threw together a winter guard and a show in two months and were competing with color guards that have had years of experience in the winter guard competitions.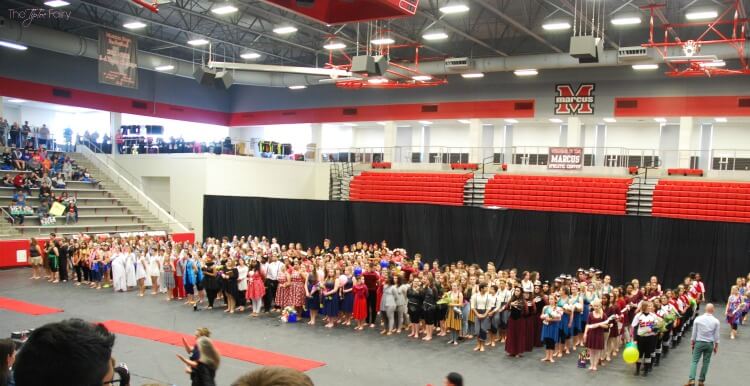 She is amazing for how far she's brought the color guard at her school. She's become a leader, and I love to see her so passionate about something. I am so proud of how hard she works both academically and with her color guard team. She is always creating a new dance routine or improving her skills. Her next big dream is to be in the color guard for a Drum Corp. They are the elite athletes of marching band. They are precision marching bands that travel the country and perform shows all summer long. With her determination and skills, I know she's going to make it.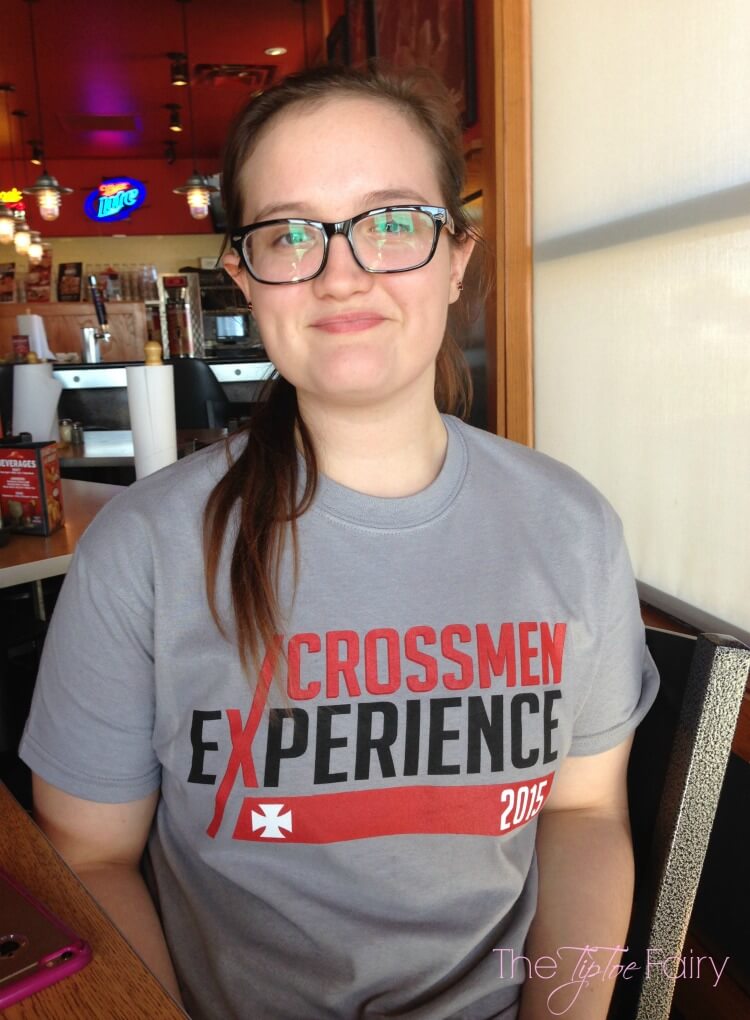 We all have potential. No matter what you achieve in life, everyone starts in the same place — as a kid full of potential and big dreams. At the end of the day, we are all "just a kid" from somewhere.
POWERADE believes that with the right motivation these everyday athletes can realize their potential and one day be the athletes that they look up to. Sports have a major impact on our communities.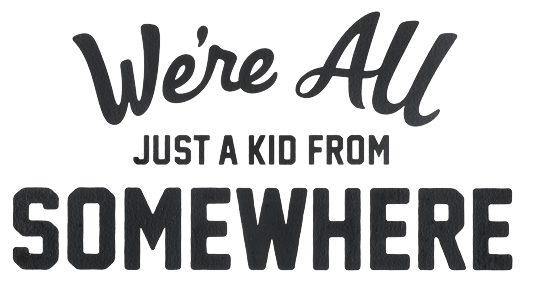 You can represent your somewhere with custom "Just a Kid" apparel that features where you're from HERE. All net proceeds from the sale of "Just a Kid" apparel goes to the Boys & Girls Club of America.
POWERADE is available in several great tasting flavors, and they have been helping keep athletes hydrated for years. POWERADE's ION4 Advanced Electrolyte System helps replenish four electrolytes that are lost in sweat: sodium, potassium, calcium, and magnesium, and it's formulated with a 6% carbohydrate solution to help provide energy to working muscles, and vitamins B3, B6 and B12.
POWERADE is available for everyday low prices and in multipack assortment of sizes at Walmart and Walmart.com. Right now, when shoppers purchase two 8-packs of 20 oz POWERADE at Walmart, they'll be able to go online, submit their receipt, and order a free custom "Just a Kid" reusable sports bottle. Go HERE to learn more. The offer is good until April 4, 2016 or while supplies last.
How are you supporting your athlete's dreams?