One of my favorite things in the world is roast garlic. I love the smell, the taste, and it's amazing topped on a cheeseburger. I just love making it myself.
Do you love garlic? I love garlic and try to find ways to sneak it into recipes. I add whole clove roasted garlic to bread dough and when I cook a roast I like to add it into the carrots and potatoes.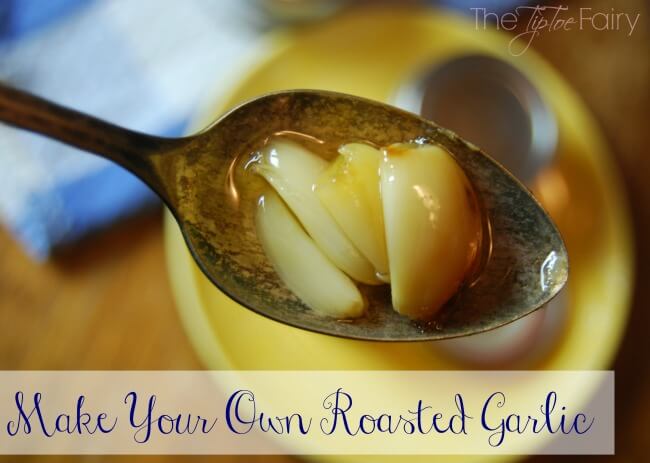 Awhile ago I discovered how easy it is to make your own roasted garlic. It takes no time at all, it tastes amazing, and you have a ready made batch to add to all kinds of recipes! I keep mine in a mason jar with olive oil in the fridge. You can easily make a large batch to use in your cooking and baking for about a week or so.
What do you need to roast garlic?
7-10 garlic bulbs
Olive oil
Optional: Salt and pepper
Foil
Pan
How do you roast garlic?
Peel off any loose skin from the bulbs. Then, cut 1/4 to 1/2 inch off the top of each bulb to expose most of the garlic.
Lay a large piece of foil in the pan. (I used a cake pan)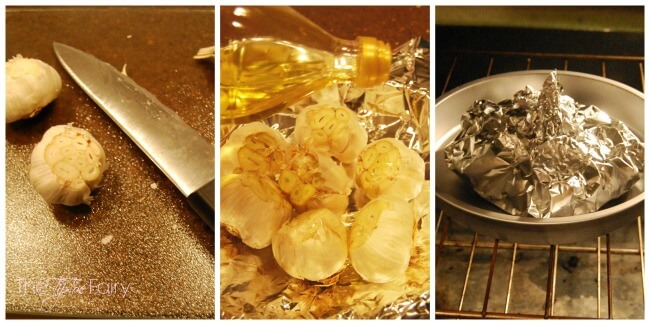 Place the garlic about 1 inch from each bulb. Then drizzle the open part of the garlic with olive oil. Add salt and pepper, if desired.
Fold up the foil, sort of like a Hershey's kiss, so that it's completely closed.
Roast for 50 minutes to 1 hour. Remove from the oven when garlic is turning golden brown.
Let cool completely. Then, gently squeeze the cloves out of the bulb directly into a jar.
Cover the garlic with olive oil, seal, and refrigerate 7 to 10 days.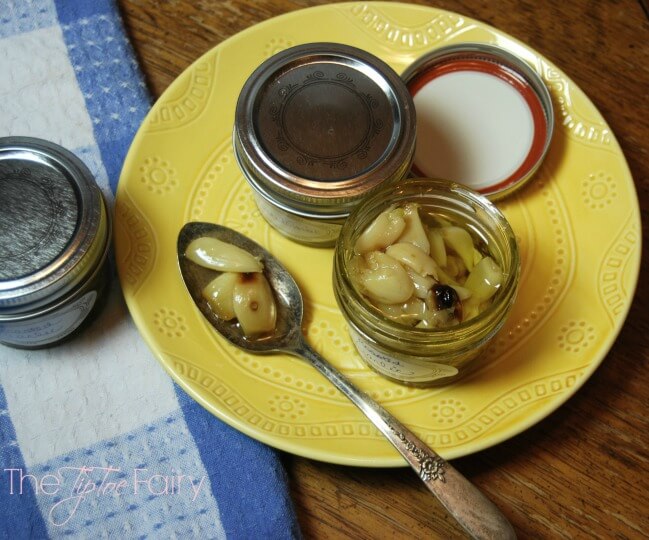 And that is all there is to it! You really can't mess this up. It's very easy, and it will make your house smell so delicious.. Enjoy!
Recipes for Roasted Garlic
Ingredients
7-10 garlic bulbs
Olive oil
Optional: Salt and pepper
Come Join Us!
Liked this article and want more? Follow along on Instagram, Facebook, Twitter, Pinterest, TikTok, and YouTube!
Come over and join us on Facebook in the group Recipes, Crafts, and more with TipToe Fairy or Sewing and Crafting with The TipToe Fairy!
Visit Our Other Blogs!