Sometimes the trash is so full that my husband looks like WWE Wrestler John Cena pulling it out of the trash can to take it outside, which totally makes me giggle.
My favorite trash bags are Hefty Ultra Strong Kitchen Trash Bags. Not only are they lower price and cheaper than Glad, but they are the best bag ever. They have superior strength with their Active Tear Resistant Technology, and they have a break resistant grip drawstring.
Plus, they have Arm & Hammer patented odor neutralizer and are available in several scents.
Clean Burst
Citrus Twist
Lavender & Sweet Vanilla
Crisp Orchard Apple
White Pine Breeze
Tropical Paradise
Pomegranate Mist
Scent Free
My favorite is the Crisp Orchard Apple scent. It's perfect to add a touch of scent to your kitchen!
I love finding things around my house to make fun Halloween decorations. Trash bags are so versatile. You can do so much with them!
One thing I use them for are glowing ghosts. If you're having a Halloween party, they are a perfect decoration to hang from the light fixture or ceiling fan to spook your living room up!
Supplies:
5 white trash bags
1 glow stick
twine or yarn
white duct tape
black permanent marker
Cut the drawstring off each of the five bags.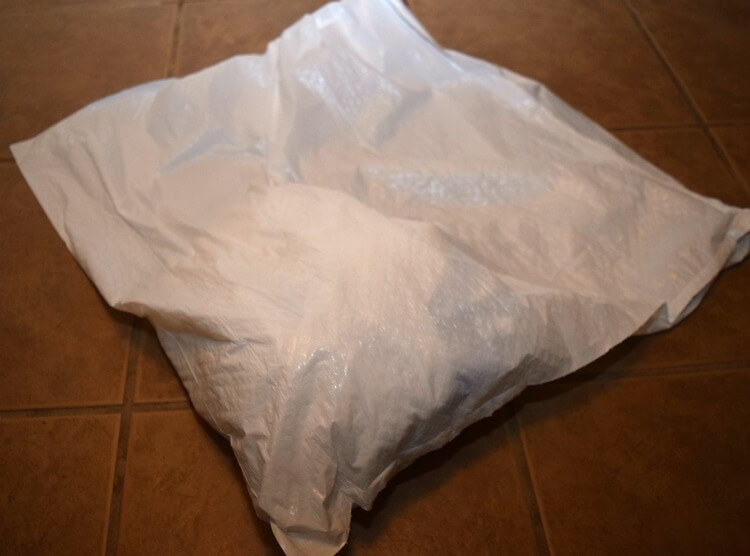 Then take 3 bags, wad them up and stuff into the bottom corner of one trash bag.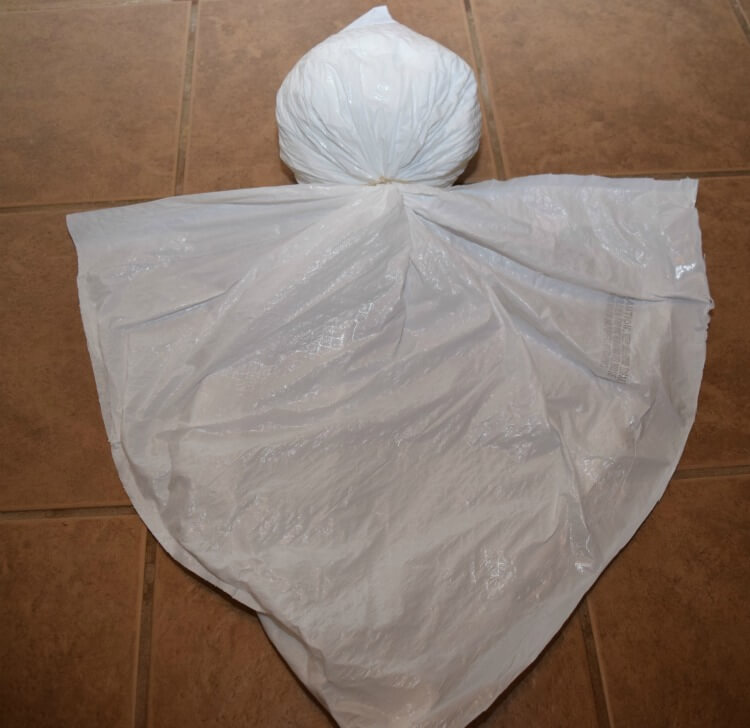 Tie off the neck of that trash bag to form the head.
Use the permanent marker to make a ghost face. Then, use a darning needle to form two holes and run a piece of twine through the holes in the top of the head and tie it off into a knot.
Tape a glow stick to the top center of the body.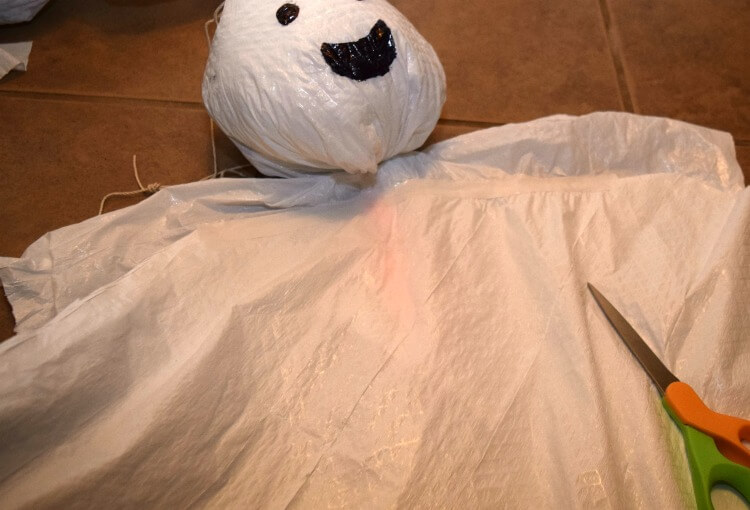 Take the last trash bag and fold one bottom corner behind it so it's the same shape as the body of the ghost, and tape the top of it over the glow stick.
Then, cut that top trash bag into shreds.
Now hang your ghosts all over the house!
If you need trash bags you can trust, pick up some Hefty Ultra Strong Kitchen Trash Bag. Don't forget to grab a coupon before you go!