This shop has been compensated by Collective Bias, Inc. and its advertiser. All opinions are mine alone.
You probably never realized how many Henkel products you use every day. I know I didn't until I found I could get $10 back in Henkel coupons from all their A+ value products. Then, I realized just how many I use all the time. From Dial soap to Soft Scrub to Right Guard deodorant, Henkel products are well known trusted brands that work and provide exceptional value.
I was at Walmart the other day picking up some new Dial soap (because in this house we go through hand soap like it's going out of style) when I got an idea. I decided to put together a housewarming gift from some of my favorite products for a friend who was buying her first house.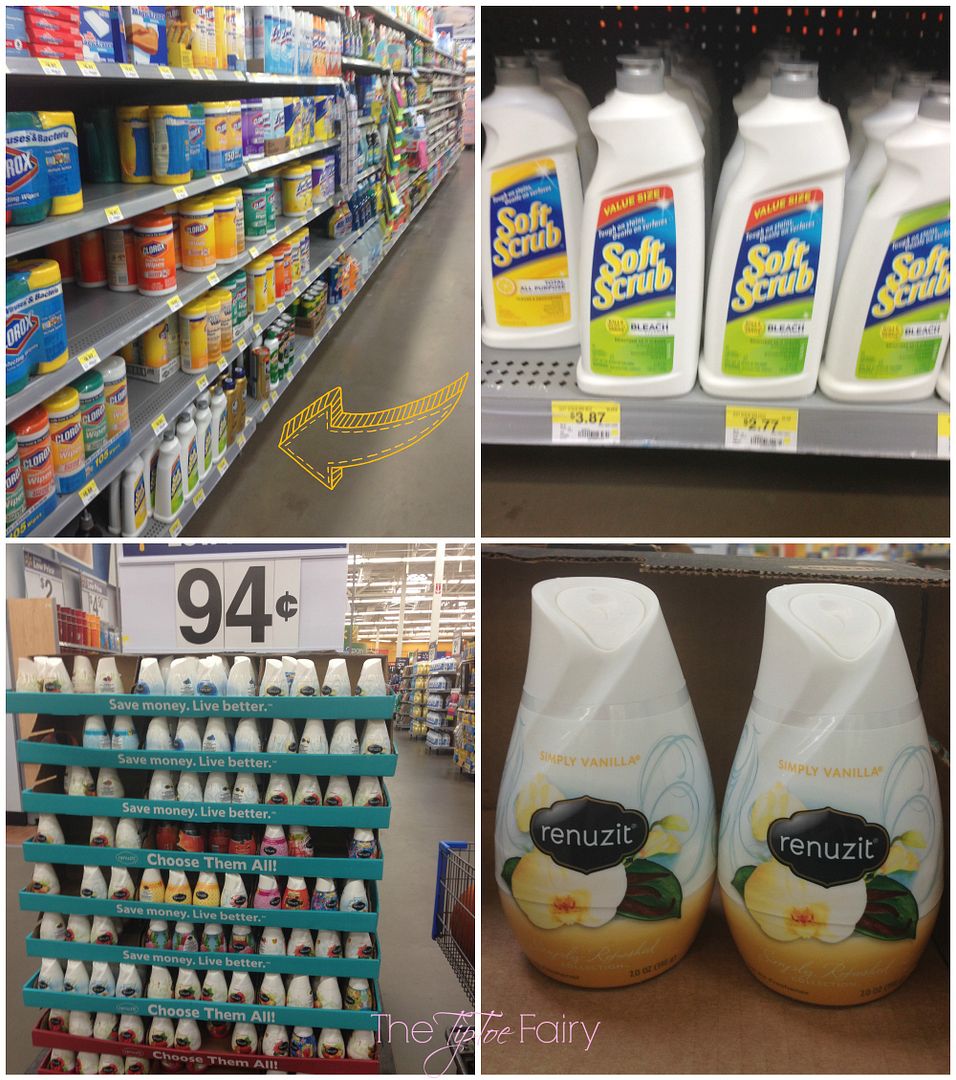 Every time I've moved somewhere new or bought a house, I get the keys and head over immediately to my new place. Then, I always forget to bring some essentials like hand soap and toilet paper. I decided to make up an "essentials" housewarming gift and bring over.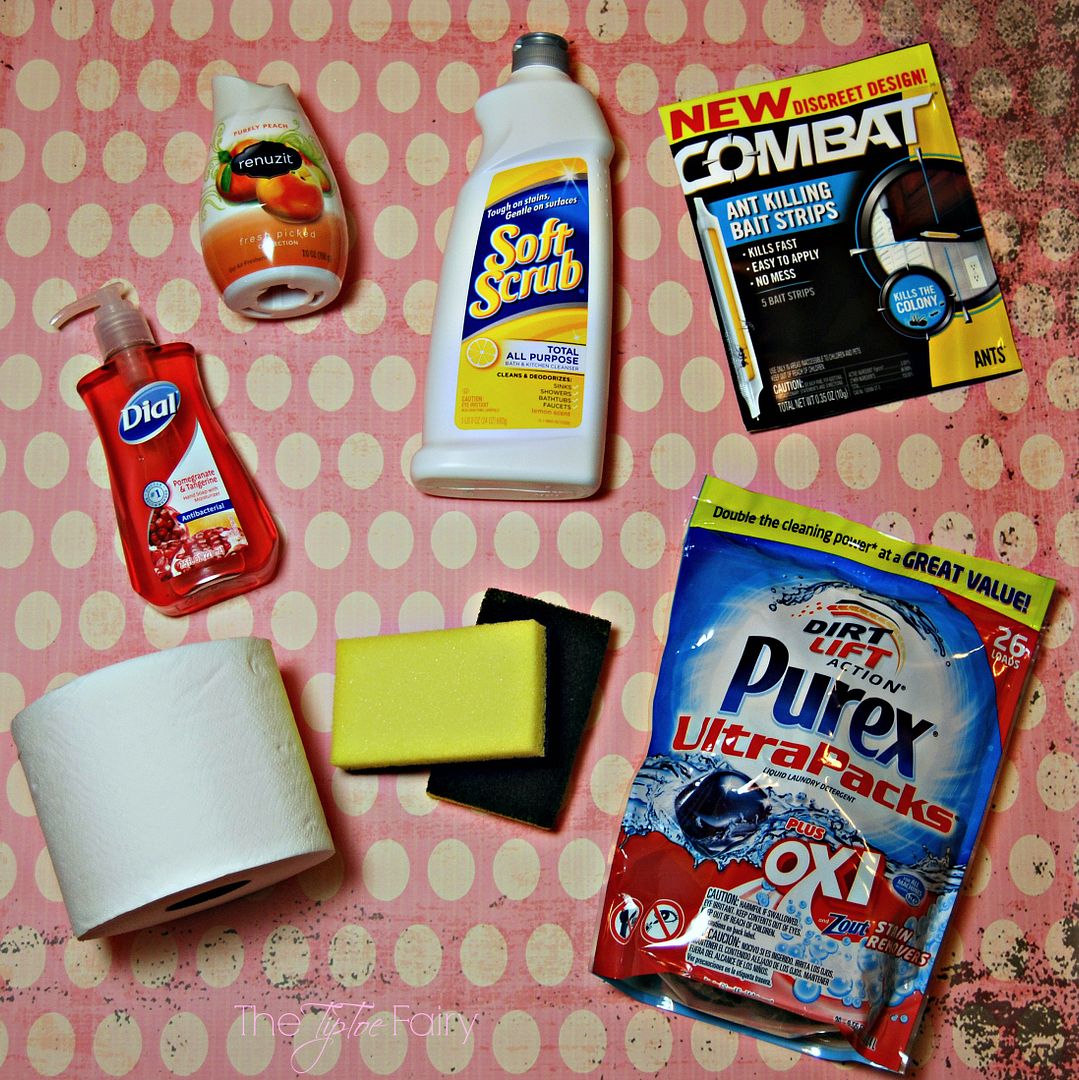 I picked up several items that I thought were essential for a new home — Renuzit, Soft Scrub, a roll of toilet paper, Combat ant baits (that you can hide!), Purex laundry soap, Dial soap, sponges, and a small trash can.
I decorated the trash can with some ribbon and a scrapbook sticker. I did not want to hot glue the ribbon to be permanent. Instead, I used a glue stick and just added it temporarily, which worked perfectly!
To complete my gift, I made a sweet little Housewarming printable. It says:
"It takes hands to build a house, but only hearts can build a home." (Author Unknown)
Just click on the picture below to download a copy.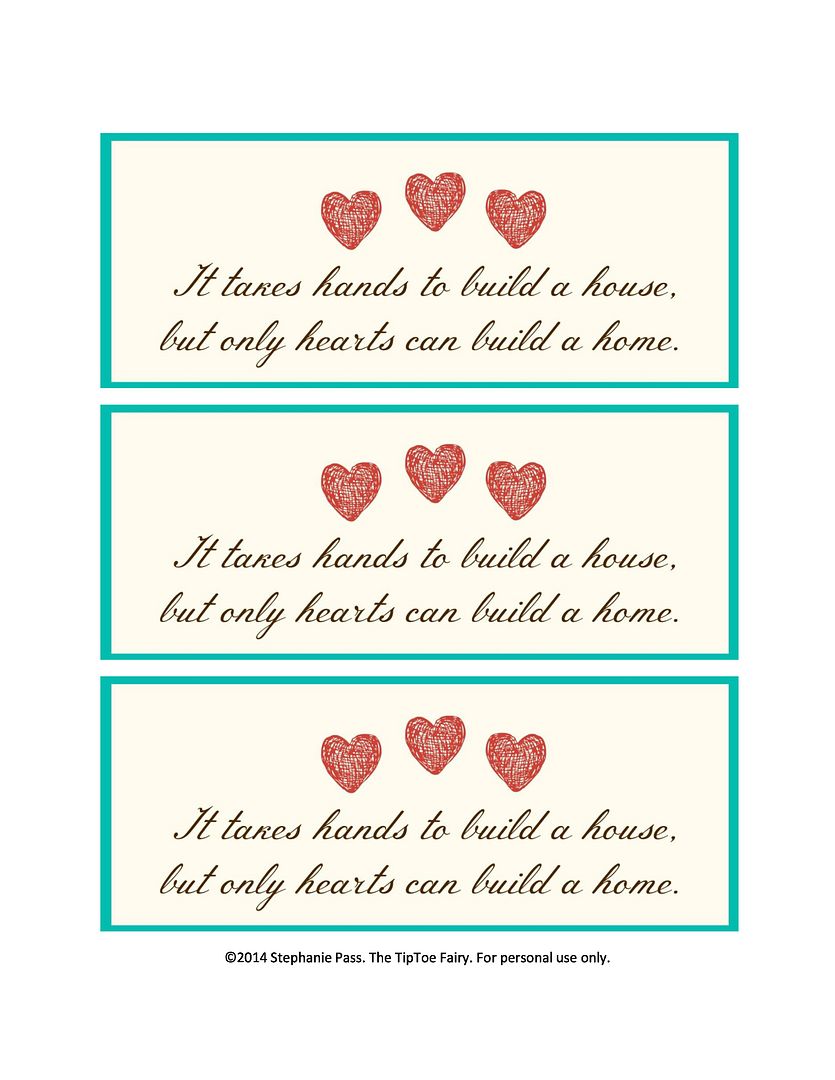 Need to stock up? Right now you can get some great coupons for your favorite products. Get $10 Back in Coupon Savings* from Henkel products.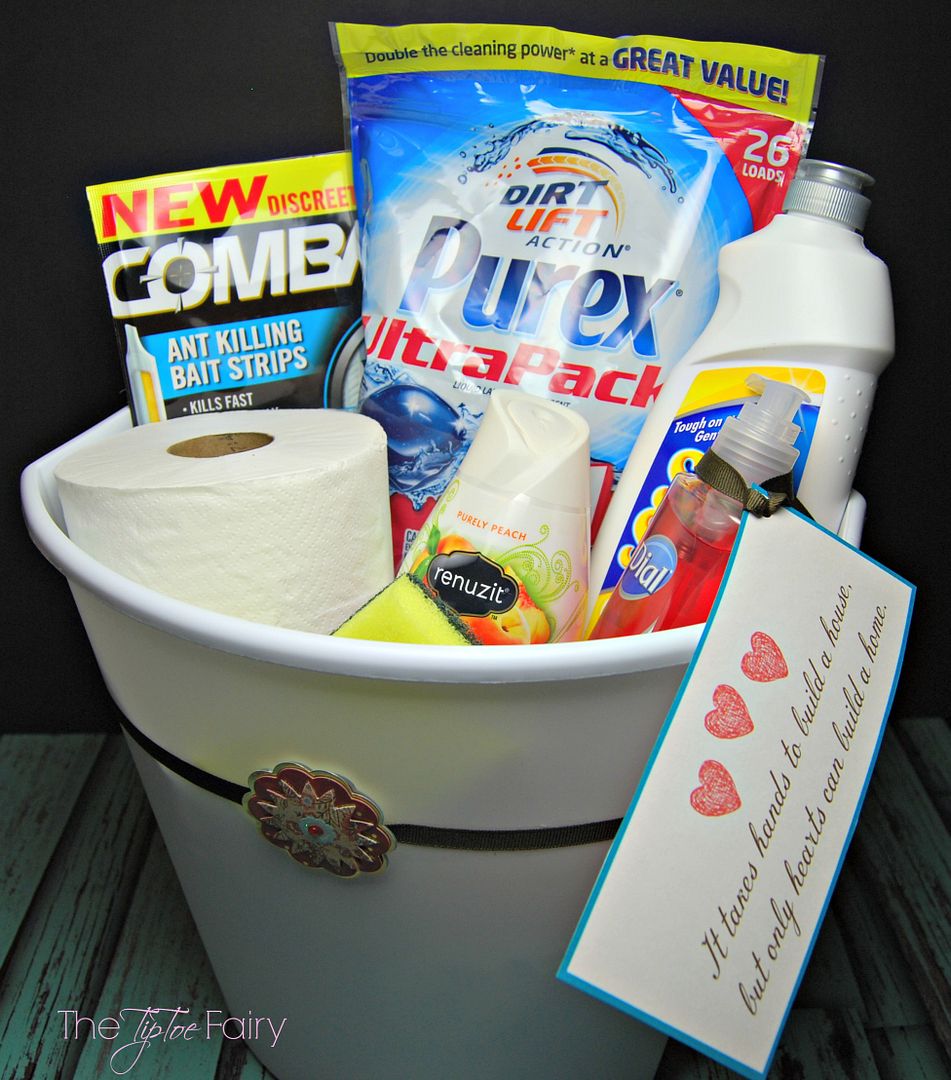 With such a great offer, not only did I buy some great Henkel products for my friend, I also stocked up for myself. Henkel has so many products I love and use every day.
Snap a picture of your receipt, then enter your e-mail address and upload your receipt HERE to enter the A+ Values program. If your receipt is valid, you will receive your $10 coupon booklet via e-mail from Henkel and Coupons.com*
*Coupon savings delivered electronically via opt-in e-mail. While supplies last. $20 purchase requirement based on advertised retail price, before coupons.
What kind of housewarming gifts do you like to give?
#APlusValues #CollectiveBias