Thank you Sverve for sponsoring this post. All opinions are 100% my own.
Remember last week when I posted about Holiday Toyland at Walmart? Well, last Saturday, 10/4, was the first event to get a look at some of the hot new toys this holiday season! One of those hot new toys is the FurReal Friends Get Up & GoGo My Walkin Pup Pet by Hasbro, which we got to take home during the event.
When we arrived, there was a sample cart full of the selected toys for the day. One of them was FurReal Friends Get Up & GoGo My Walkin Pup Pet. There was also literature on the FREE layaway Walmart offers for the holidays.
We headed down the toy aisle and easily found it and then headed to grab batteries and get home to play with our new toy!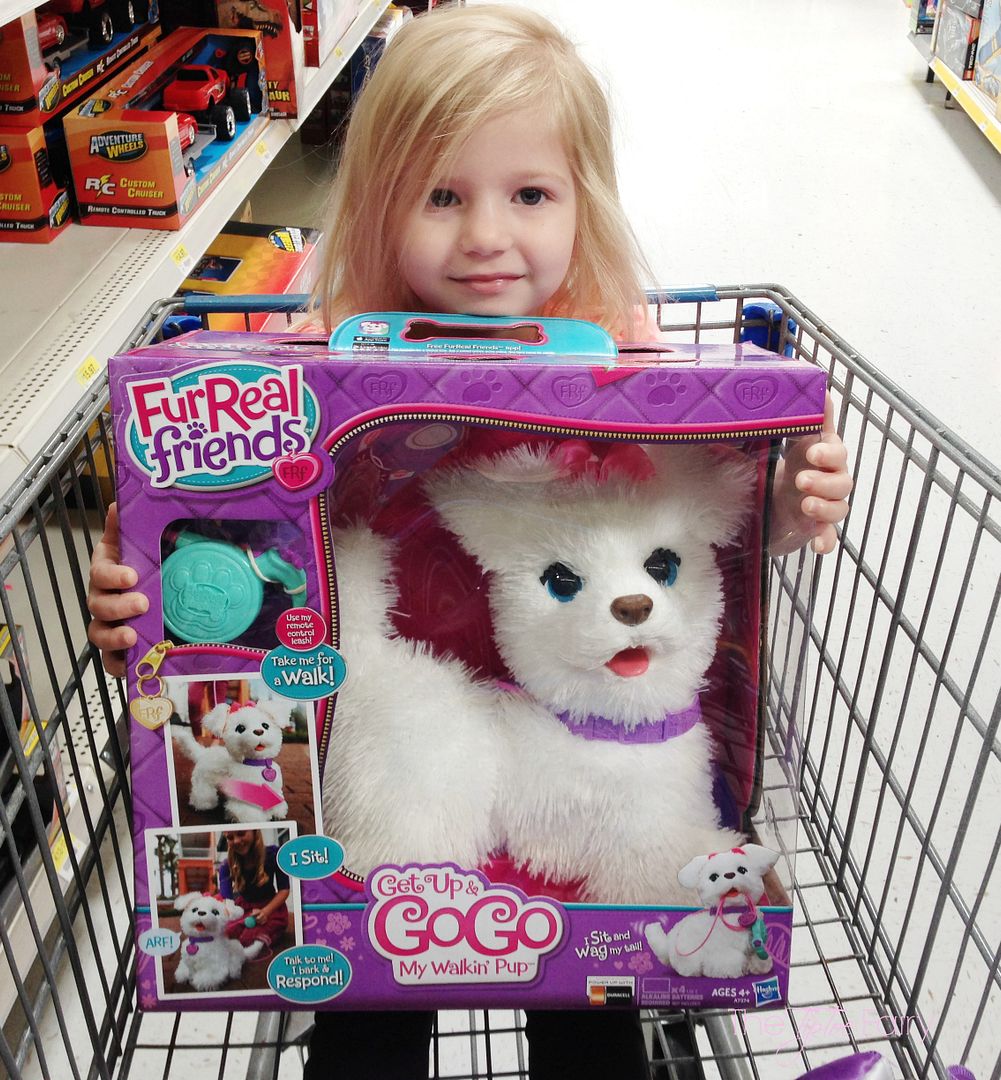 As soon as we walked in the door, Miss Molly wanted her new doggie opened. It was very easy to open. Instead of wires, there were just a few easy twisted papers. It takes four C batteries, which we easily added. Within a few minutes, she was taking her new puppy for a walk!
Due my severe allergies, we can't have any real pets. So, this really is the next best thing for my preschooler. She loves this toy! And, she had no problem working the toy herself. When she talks to it, it talks back. When she pets it's head, it sits down and wiggles its tail. To get GoGo to move, you just hold the button down on her leash and she walks.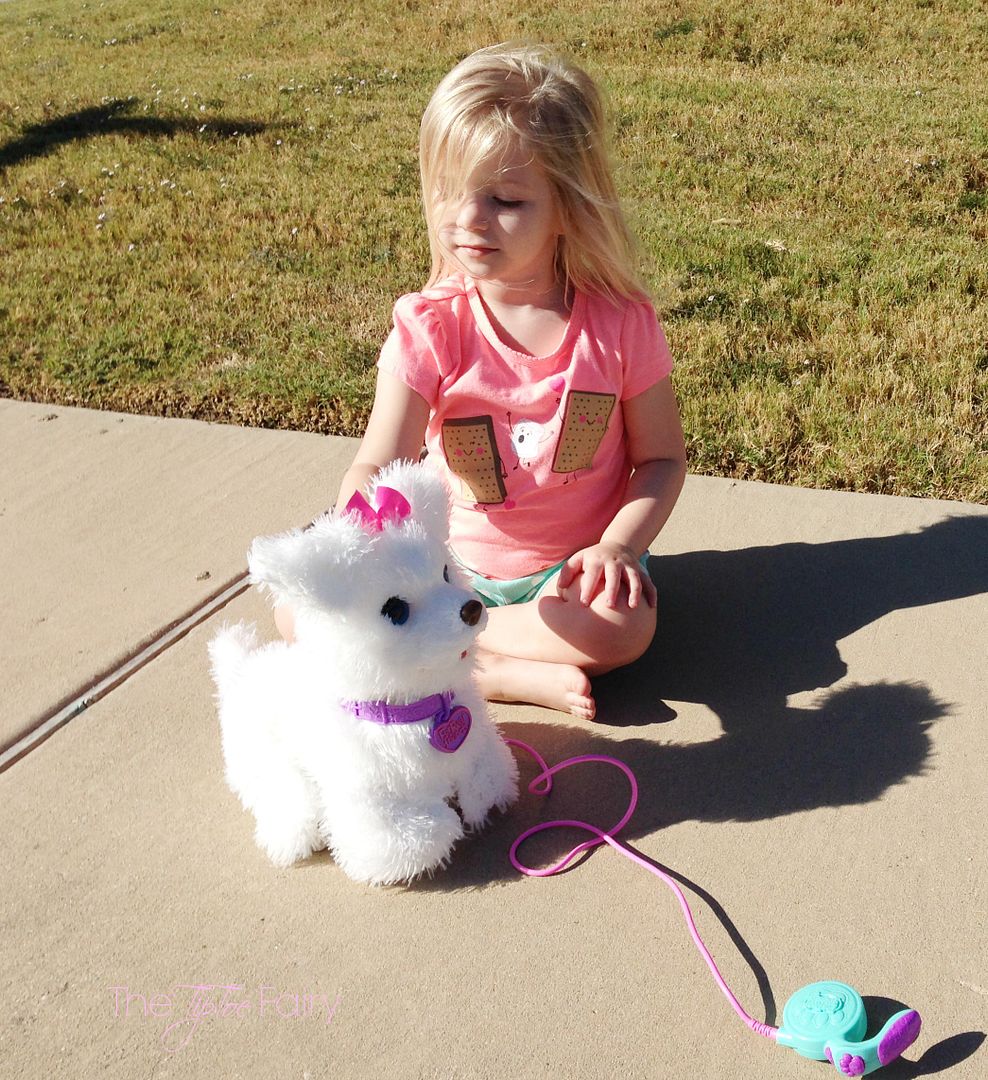 We headed outside to go on a real walk with GoGo. Molly had a blast. One thing we did learn is that GoGo likes to walk in a straight line, so you have to turn her manually when you round the corners.
Check out GoGo in action:
Trying out our new FurReal Friends Get Up & GoGo My Walking Pup #chosenbykids #toyreviewcomingtoday
GoGo is also interactive with an app! We easily found it on the iTunes App store and downloaded it. You can use it to interact with your doggie or your child can play games just on the app. Be prepared — the app will turn upside down on the phone, so the speaker will be facing the toy. Then, she can interact with it for even more fun!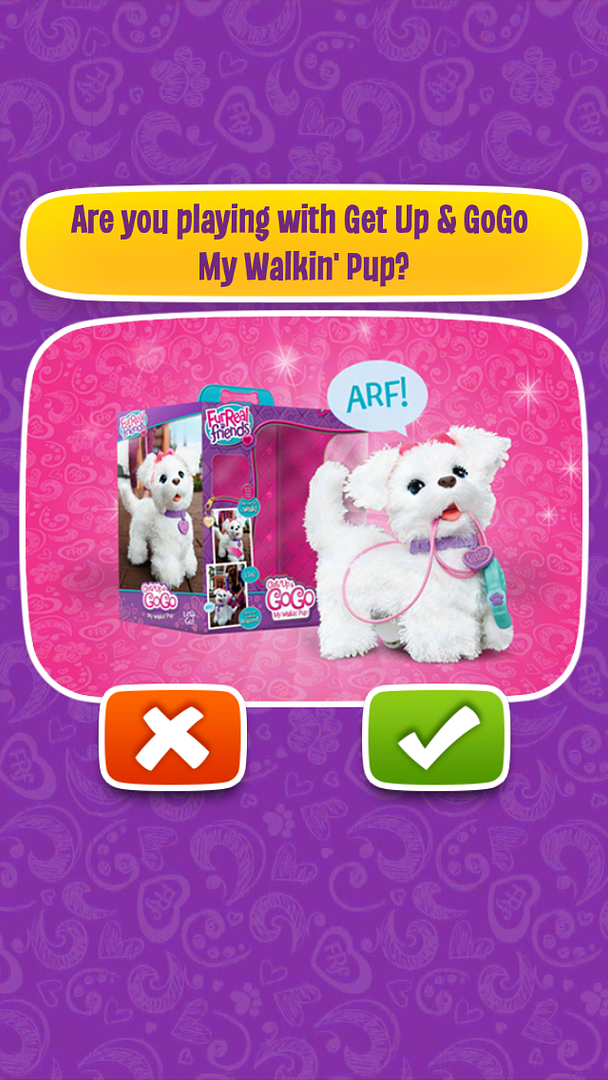 There are several activities to do on the app. There is dress up, memory games, feeding time, bath time, and even more. You can even have a rock band with all the FurReal animals!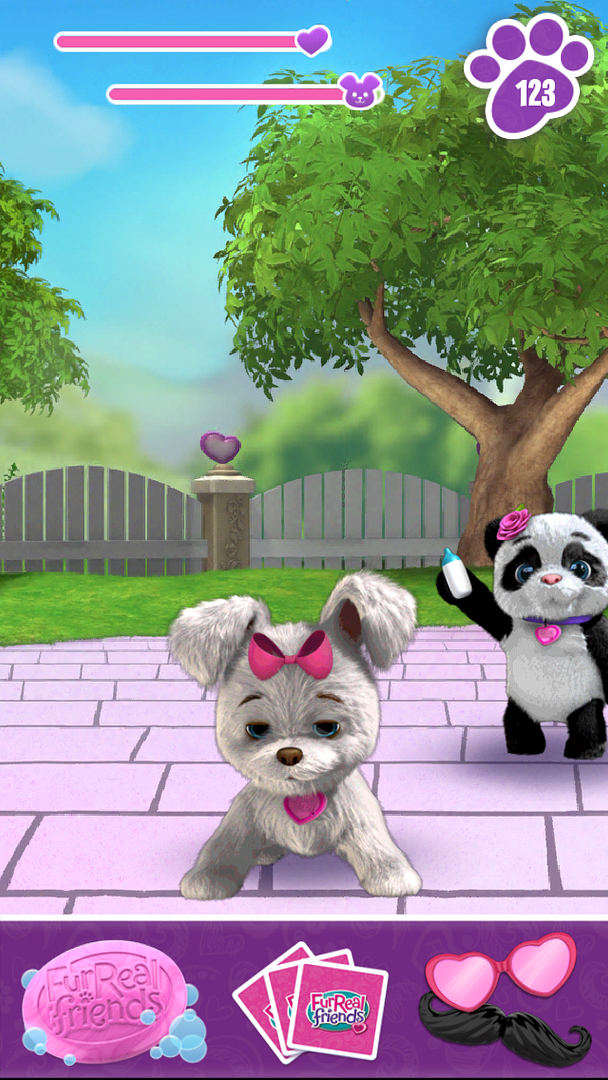 Molly dressed up GoGo to look silly!
This toy is recommended for ages 4 and up. In addition we learned on the instructions that GoGo can interact with another FurReal friend – Pom, Pom the Baby Panda. So guess what's going on Molly's Christmas List?
Walmart will be hosting several more events for the coming Saturdays so you can get a look at more of the toys #ChosenByKids! To find out more, click HERE.