Recently we had a movie-watching tea party with the new Downton Abbey DVD. As part of the tea party, I made 1920s flapper style headbands to wrap around the napkins as a party favor to keep.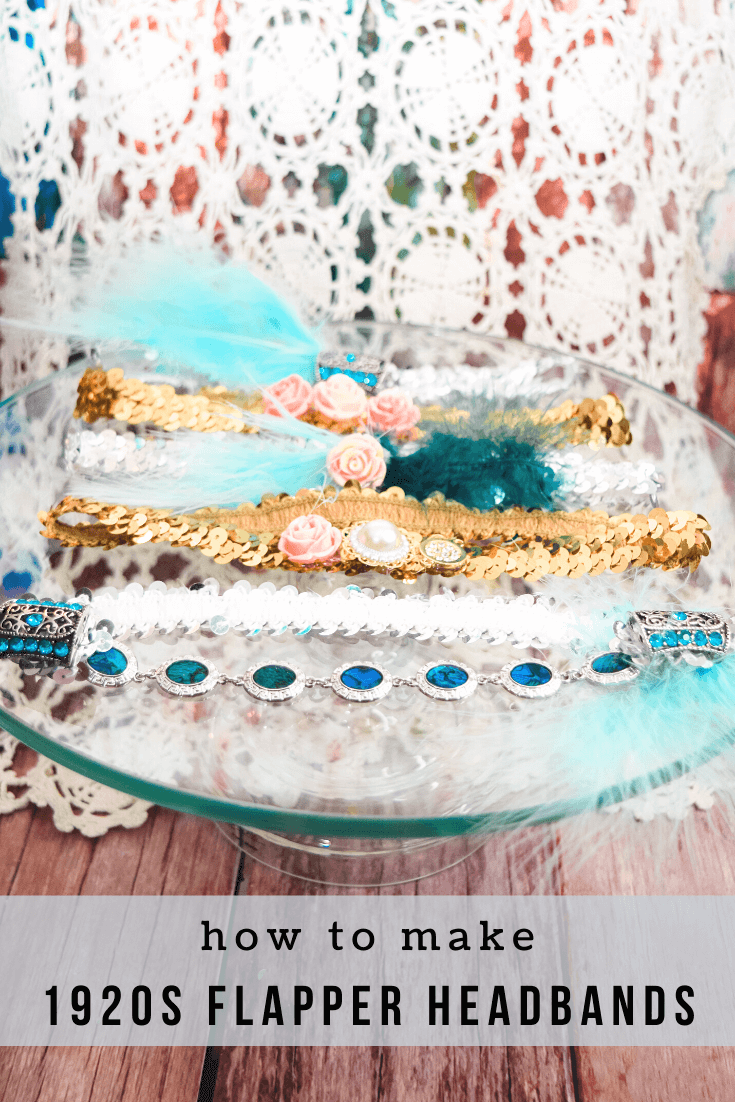 The new Downton Abbey movie is set around 1927, so I thought flapper style headbands would make a fun addition to the party.
These 1920s flapper headbands are so simple to make using stretch elastic sequin trim, a few feathers, and pretty beads. It really just takes a glue gun to make these gorgeous little headbands. And, the girls will just love them!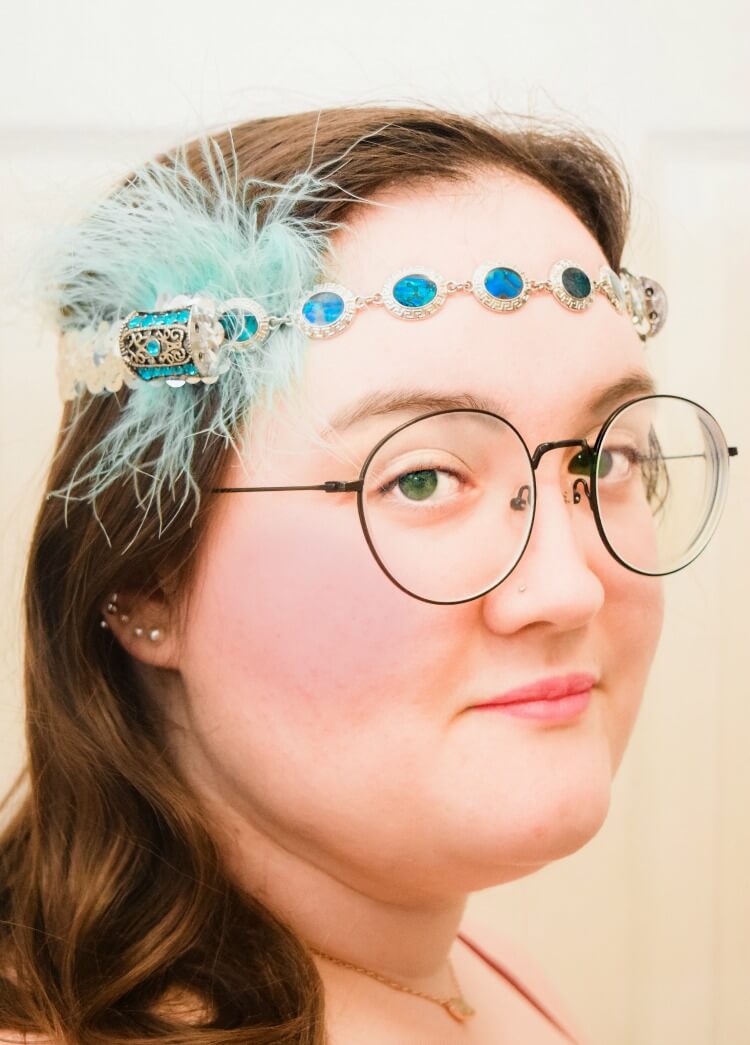 After making several headbands, we used them as party favors at our tea party. We just rolled them around the napkins.
How do you make DIY 1920s Flapper Headbands?
Yield:

3 headbands
DIY 1920s Flapper Headbands
Have a Downton Abbey tea party or a 1920s flapper party with these fun little DIY 1920s Headbands.
Materials
1-inch wide stretch elastic sequin trim in gold or silver
pretty coordinating beads
feathers
Instructions
Full Trim Headband
Cut 19-inch pieces of the stretch sequin elastic trim.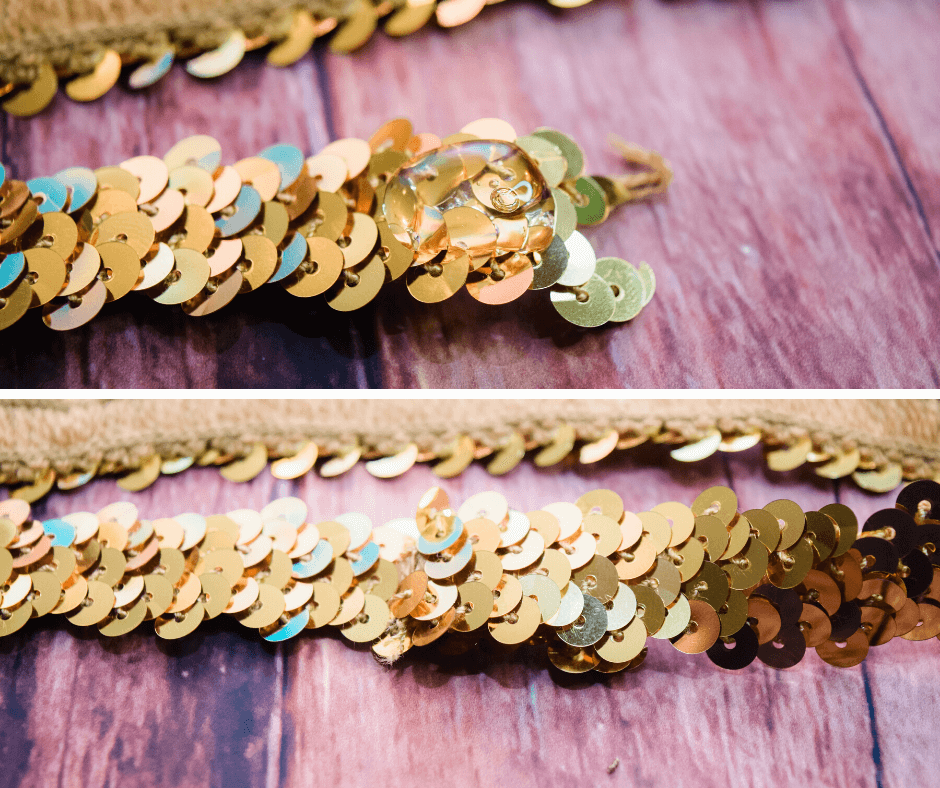 Hot glue the ends overlapping about 1 inch.
Over the hot glued ends, hot glue beautiful ornate beads and a feather.
Allow to cool and dry before wearing.
Half Trim / Half Beads Headband
When choosing beads, choose a piece that is about a 7-inch piece of connected beads.
Cut the stretch sequin elastic trim to about 16 inches.
Take one end of the elastic and fold the raw edge over twice, hot gluing each fold. Do the same thing for the second raw edge.
Take the strand of beads and hot glue one end behind the folded edge on either side.
Embellish at the edge where the beads are hot glued with a feather and additional beads if needed.
Allow to cool and dry before wearing.

More DIY Hair accessories