I love Halloween and part of that is making my own decorations and costumes. I can't remember the last time my kids had store bought costumes. It's such a fun creative outlet for me to challenge myself, and this year is no exception.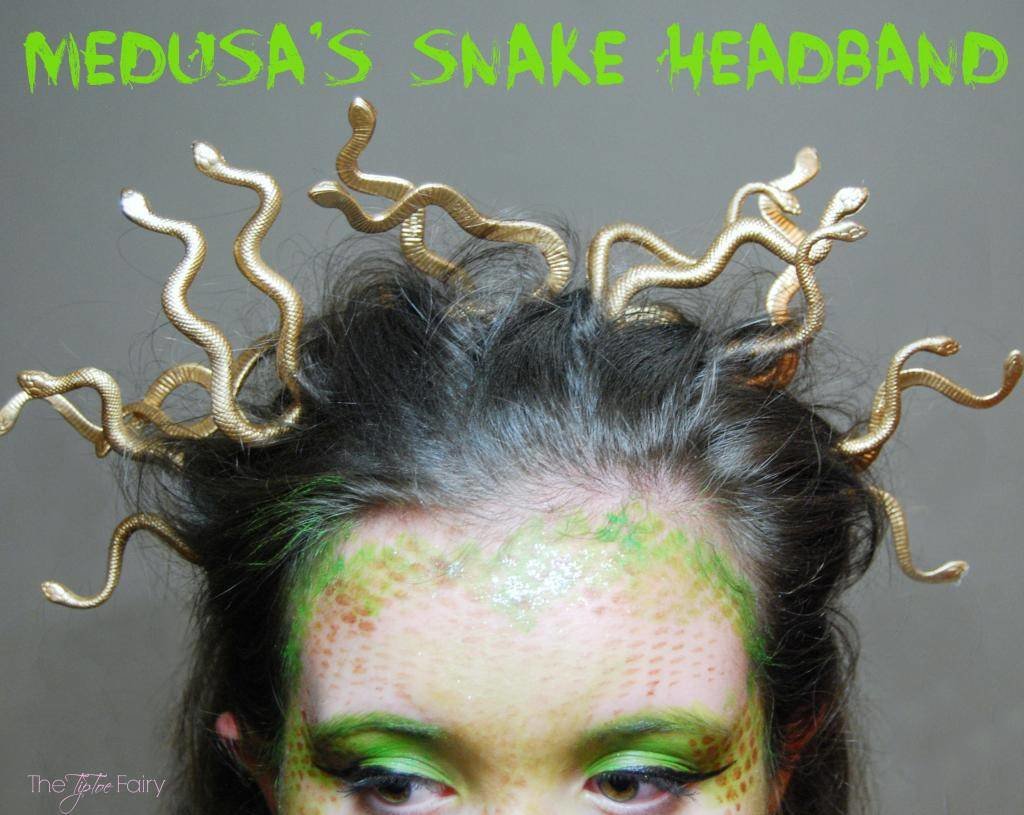 All three of my kids have finally settled on costumes. My youngest is going to be a crazy cat lady. My middle son is going to be Gandalf the White (he INSISTS on being the white version). And, my teenager has settled on Medusa (with a lot of shameless prodding from me).
Last year she was a headless lady (tutorial coming later this week!), and it was a huge hit at school. I wanted to come up with something that would be just as fun, and what's more fun than snakes coming out of your hair?
I had a heck of a time coming up with how to get the snakes in her hair so they would be secure. Believe it or not I could not find much at all on Pinterest for what I wanted to do. So, I created my own tutorial, and I am loving how this came out. I'm ready to wear it myself.
Medusa Snake Headband
1. Spray paint all the snakes and the headband.
2. Hot glue the snakes all over the headband so that they go straight up. I attached mine on either sides of the headband and in the middle I inserted the ends into the holes of the top of the headband and glued them.
3. Next, trim off the ends of the snakes so that the headband will still fit snuggly.
You're finished!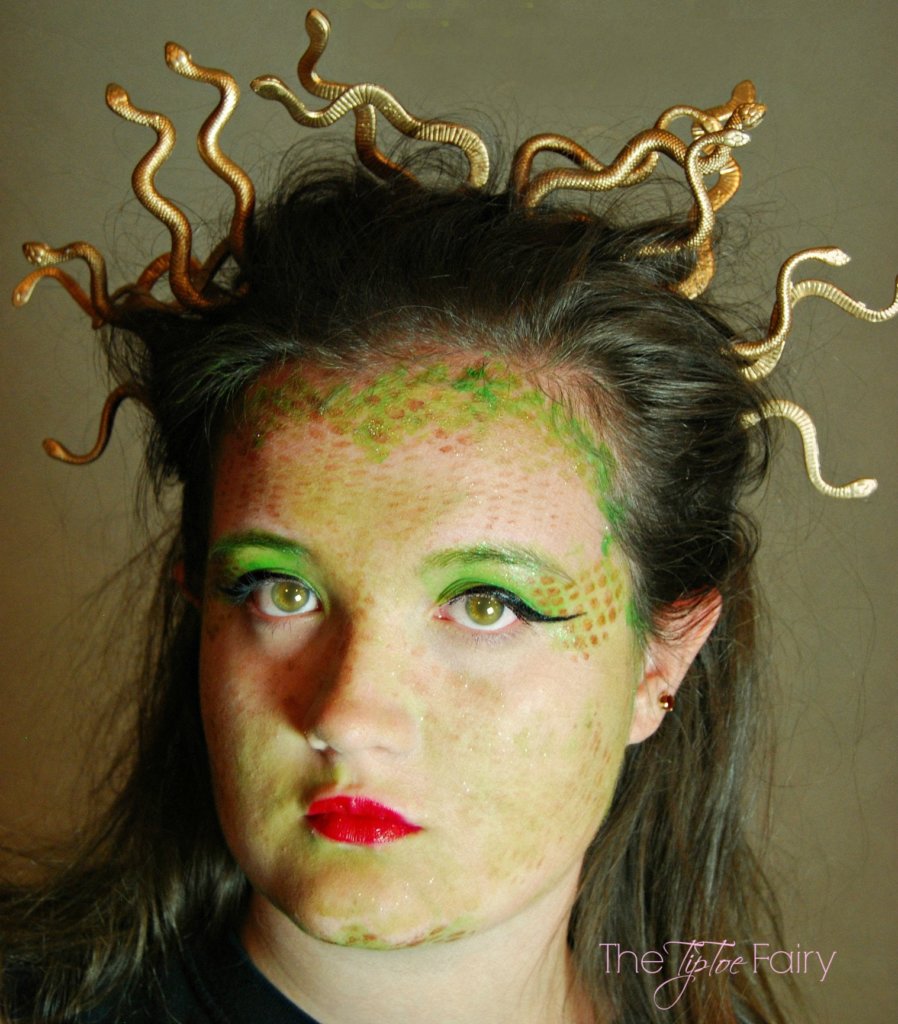 Check out this Medusa makeup tutorial and how to hide the headband in your hair!