This is a sponsored post written by me on behalf of CORT. All opinions are 100% mine.
When we first got married, there were a few years where we moved three times in less than a year due to unforeseen circumstances. Three times! Every time the movers broke furniture or damaged it. If I had known about CORT Furniture Rental back then, there would have been so much less hassle.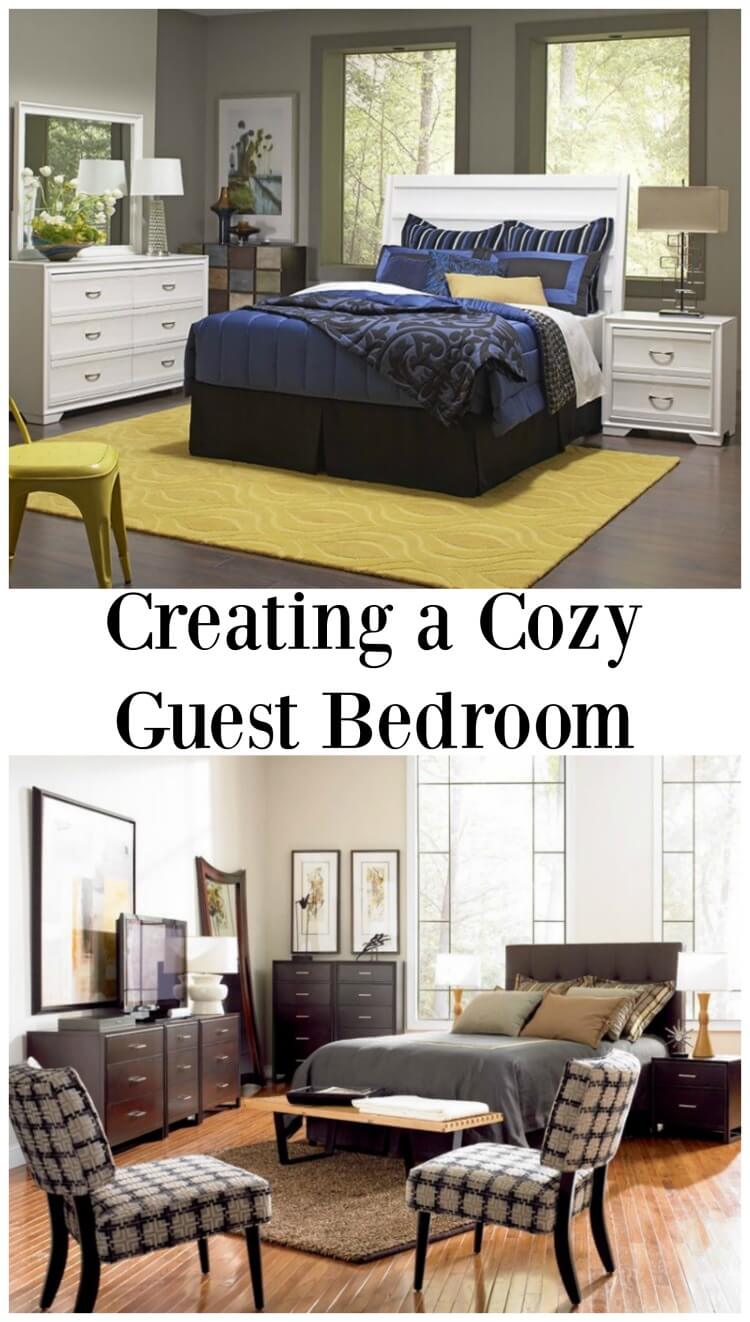 Have you heard of CORT? They are the nation's leading furniture rental company. You can rent by room, piece, or even your entire home! With just the click of your mouse, you can have everything scheduled to be delivered and set up in 48 hours! How easy is that? Plus, when it's time to go, just schedule a pick up!
One thing we've considered is having a room available for relatives. We've talked back and forth about turning my craft room into more of a guest room. From my mom staying with us when I have a new baby to Nate's mom coming up from South Texas to visit, we really need one. His mom usually tries to find a friend to stay with up here. If we had a bedroom for her, she'd have a nice cozy bedroom for as long as she needs. His sister is also on the move quite often, so it would be available for her as well.
Here are some of my favorite ways to make a guest room a bit more inviting for guests.
#1 Make sure linens are freshly washed and soft.
#2 Adding some small touches like a vase of fresh flowers and a basket of toiletries can do wonders to brighten up the room and make a guest feel special.
#3 Add some comfy pillows and a coordinating throw to cozy up the room for your new guest.
#4 A television and a few books are also essential touches to making a guest room feel more like home.
Here are some bedroom suites that I think would work for our situation:
This would be easy to incorporate into any decor. I love that there are different-sized drawers for options for your guests, and for storage for you.
I love how this has different sitting areas, so you're just stuck to the bed if you want to get away from everyone else. I think it would be a great private space for a guest.
This one is my absolute favorite. I love the linens, and the white just looks so fresh. It's definitely more of our style.
Besides furnishing a comfy and cozy guest room, there are so many other times furniture rental is a great choice. Individuals who relocate for temporary assignments or families in the military should consider CORT. We have a daughter going off to college next year, and off campus living can get expensive when you need to furnish an apartment. Knowing CORT has student packages takes a lot off my mind.
Have you ever considered the option to rent furniture?