This is a sponsored review, I received a free copy of The Nightingale from SheSpeaks.
Do you love historical fiction? I just love to fall into a novel based on something in the past. I just finished up The Nightingale By Kristin Hannah. It was such an emotional read.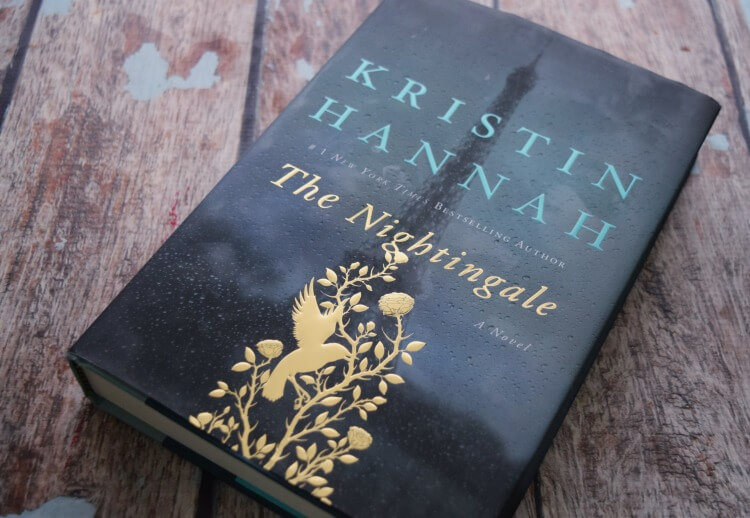 This is the story of sisters Vianne and Isabelle. It goes back and forth between what is happening in the sisters' lives. The story is set in France as the Nazis take over during World War II. The story just takes you right there, experiencing life as a a woman left behind to carry on during war.
There's also a modern day storyline told intermittently, and you're not quite sure which sister it is until the very end. I kept thinking it was Isabelle one minute and Vianne the next, and then I thought maybe it was Vianne's daughter.
We don't often hear about those left behind to keep the home fires burning. This is the story of the women who do just that. Their mother dies when Vianne is 14 and her sister is just 4 years old, and their drunken father ships them off to a stranger in the French countryside. Vianne is the older sister and soon is married and pregnant at 16 years old. With miscarriages, Vianne soon also abandons her little sister, Isabelle, shipping her off to boarding schools where she is expelled time and time again.
Then, in 1941, the Nazis arrive to occupy France. Isabelle has just been expelled again at 19 years old, and her father sends her back to the country to be safe with her sister, Vianne. They quickly butt heads. Isabelle is a rebel who cannot believe that France just rolls over and lets the Nazis take over. Vianne just wants to protect her daughter and at first, just goes along with whatever the Nazis want to do to her little village and home, while her husband is off fighting the war.
Isabelle is furious and can't just sit back and let it happen. She eventually leaves and joins the resistance and becomes The Nightingale, helping downed British and American airmen get back to safety by crossing mountains into Spain to the British consulate. Vianne is all about staying safe, so it takes a long time for her to realize she has to do something and not just sit back and watch her Jewish friends and neighbors be treated so poorly and eventually shipped off to god knows where.
I just could not imagine living through something like this. Kristin Hannah's descriptions just take you right there. You feel like you're living in such a desperate time, making decisions that could affect the life and death of people all around you.
Eventually everything comes to a head. Isabelle shows up unexpectedly and Vianne must do something to protect her sister that could have grave consequences. It changes her, and it leads her into her own resistance.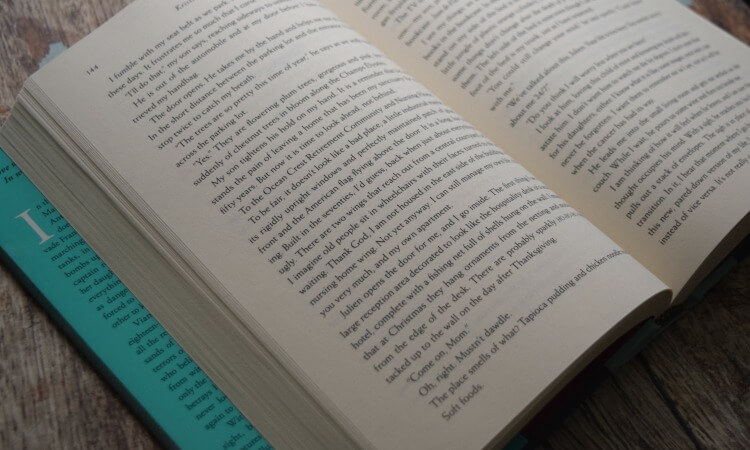 As I was reading, I wondered which one of these women I would have been in this difficult time. I would hope to be more like Isabelle and want to defy the Nazis. As a mother, I would want to do everything to keep my children safe. I would probably end up being more like Vianne with my head down and protecting my children from the Nazi occupation.
If you enjoy reading about World War II and historical fiction, this is a book you'll enjoy. It's a bit of a thriller because you just don't know if Isabelle or Vianne might be caught for doing something so brave. It's also very emotional, and there's such heartbreak and love lost. I can't imagine wondering where your husband is during the war — if he's been captured or dead. Then, you also have to keep your family going because you're the mother they depend on.
This wonderful read comes out in paperback on April 25th! You can find it at Amazon and Barnes and Noble. If you can't wait, scroll down to win a copy of your very own!
In the story, Vianne is always using her last bits and pieces to make a meal for her children and the Nazi soldier who has billeted in her home. It made me want to create a hearty country french stew.
This is an easy recipe I put together. One thing I learned in my looking through french country cooking is red wine. My husband enjoys wine, but I rarely cook with it. However, for this stew, I decided to marinade my stew meat in a Cabernet Sauvignon. I've read that a dry wine like this one is good for marinading. I really love the flavor the wine gives the stew and meat. It just tastes like such a hearty meal.
Print
Hearty Country French Stew inspired by The Nightingale
---
2

lbs beef stew meat

1/4 cup

of flour

3

–

4

strips of thick bacon

1 cup

Cabernet Sauvignon or dry red wine

3 cups

beef broth

1

can of baby carrots

1

can fire roasted tomatoes

1

bag of frozen pearl onions

1

can diced potatoes

1 tablespoon

minced garlic
---
Marinade the stew meat in 1 cup of wine for a few hours or overnight.
In the bottom of a dutch oven, cook the bacon and break into smaller pieces.
Remove the bacon and leave the grease.
Remove the stew meat from wine and mix with flour.
Brown the stew meat in the bacon grease.
Add the garlic.
Add back the bacon.
Add the fire roasted tomatoes, carrots, and potatoes with the juices.
Add the pearl onions.
Add 1 cup of wine and 3 cups of beef broth.
Bring to a boil and then simmer for about 2 hours.
Add salt and pepper to taste.
Serve immediately.
Recipe Card powered by
Here's what Christina Baker Kline, #1 New York Times bestselling author of Orphan Train said about The Nightingale
"In this epic novel, set in France in World War II, two sisters who live in a small village find themselves estranged when they disagree about the imminent threat of occupation. Separated by principles and temperament, each must find her own way forward as she faces moral questions and life-or-death choices. Haunting, action-packed, and compelling." ― Christina Baker Kline