I was given free product in exchange for this post and giveaway. All opinions are my own.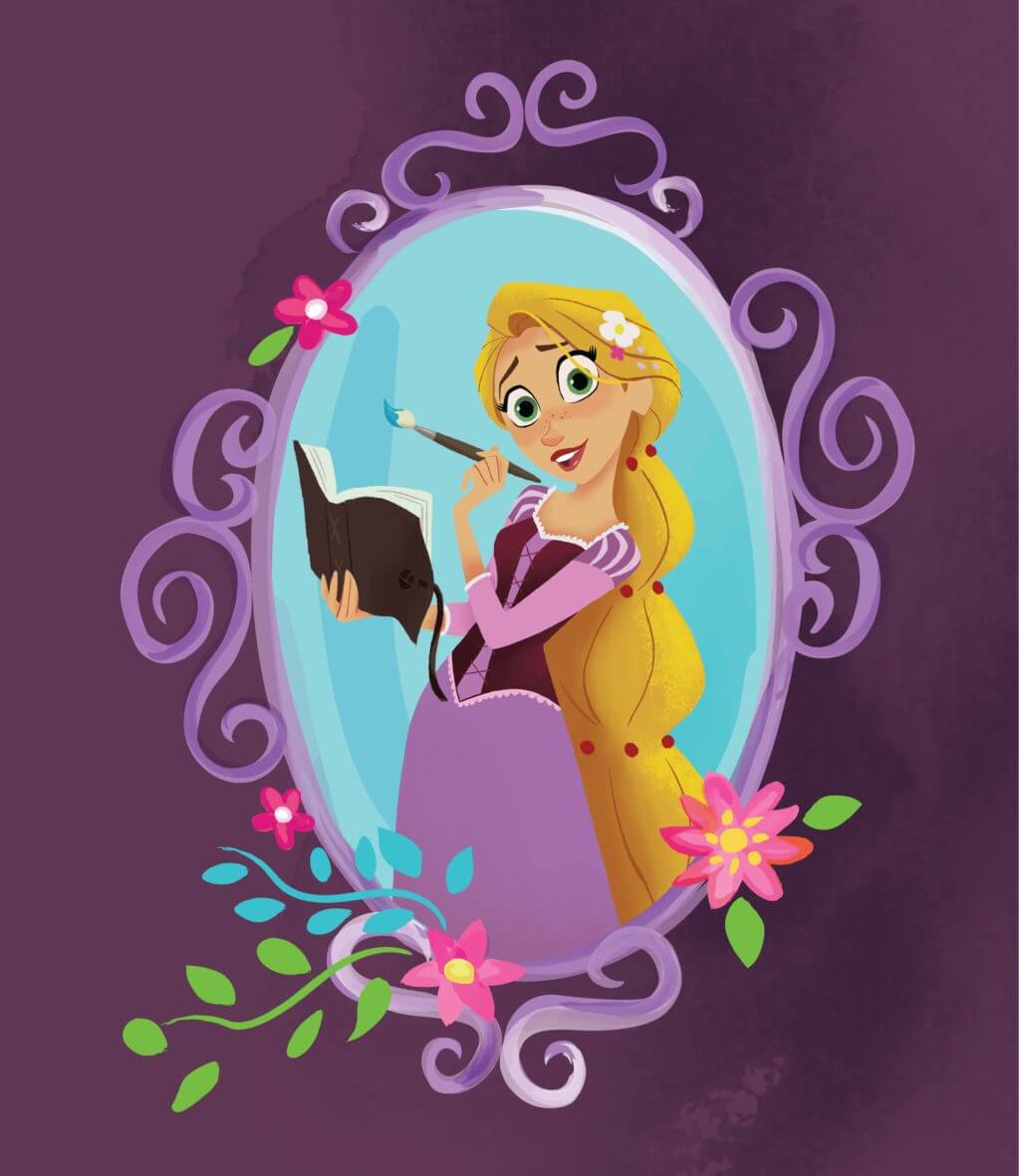 There's a new TV movie with the original voices of Mandy Moore and Zachary Levi for Tangled! It's called Tangled Before Ever After!
It's totally cute, and my daughter and I just loved it! If your kids love Tangled, they'll love this one, too! I just loved the songs. My favorite part is when Eugene is singing and somehow works strawberry sherbet to rhyme with his last name, Eugene Fitzherbert. So cute and funny!
Includes the TV Movie, Plus Four Animated Shorts and a FREE Exclusive Rapunzel Replica Journal
After all those years stuck in a tower, everyone's favorite "barefoot princess" (Mandy Moore) yearns to make up for lost time. With the help of her true love Eugene (Zachary Levi), pals Pascal and Maximus and daring new friend Cassandra, Rapunzel postpones her wedding and royal duties to defy danger and boldly explore life beyond Corona's walls. Sparkling with fun, adventure and music from the legendary Alan Menken, Tangled Before Ever After is a magical movie event!!
Voice Cast: Mandy Moore ("This Is Us") as Rapunzel; Zachary Levi ("Chuck") as Eugene, formerly known as Flynn Rider; Eden Espinosa (Broadway's "Wicked") as Cassandra; Julie Bowen ("Modern Family") as Rapunzel's mother, Queen Arianna; and Clancy Brown ("Sofia the First") as Rapunzel's father, King Frederic.
Download these fun games to celebrate with Rapunzel!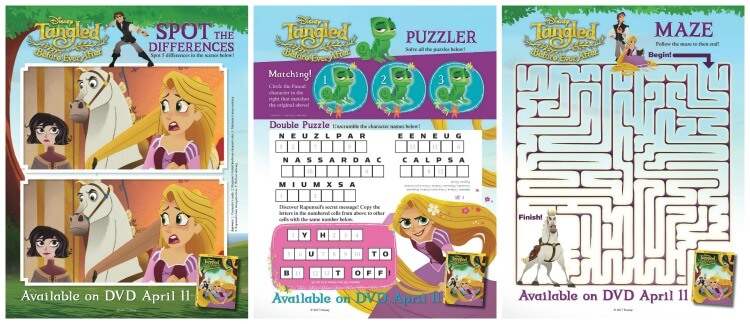 Here's your chance to win a copy! I'm giving away 3 copies! Good luck and enter below!