This shop has been compensated by Collective Bias, Inc. and its advertiser. All opinions are mine alone. #FoamSensations #CollectiveBias
Do you ever see something and get inspiration to make a whole other something around it? I do this all the time. I can see a plate and get inspired to make a certain type of cupcakes. It's weird. I know, I'm probably just crazy. The other day I was at Walmart and found Softsoaps's newest Foaming Hand Wash, and they had a citrus scent – Kitchen Citrus Bliss. I just love citrus scents, and then it gave me the idea to make a whole Citrus Themed Housewarming Gift with orangeade and lemon sugar and more!
Remember yesterday I made citrus sugars and some amazing lemon sugar cookies with blueberry frosting? Those are part of my Citrus Housewarming gift basket.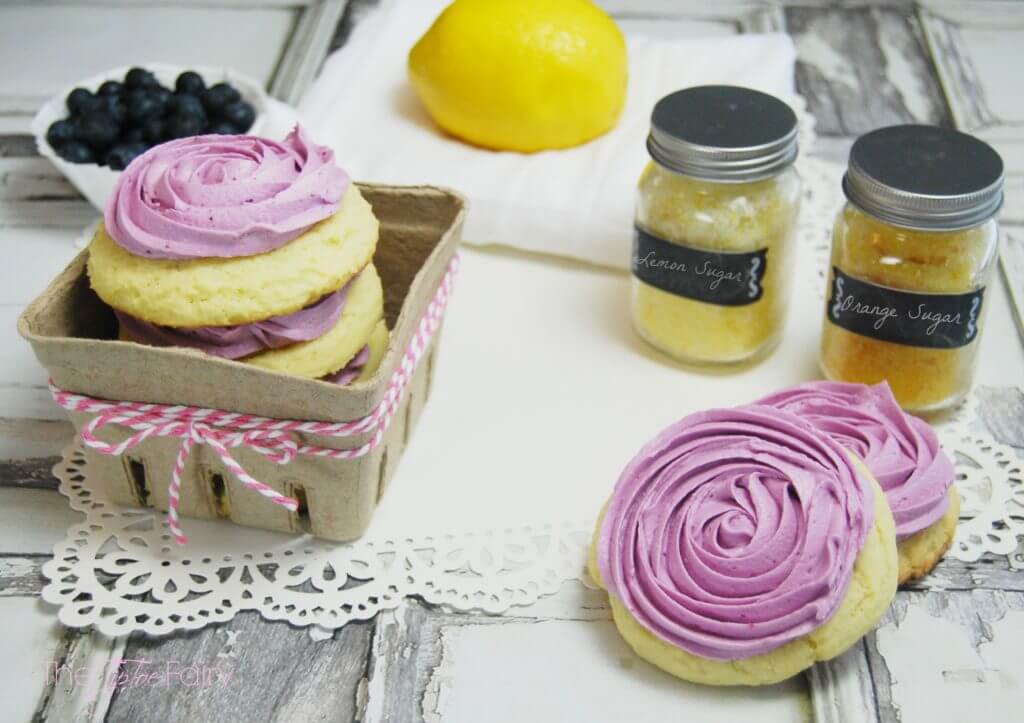 Once I settled on the soap for the basket, everything else came together. I had a plan for a cute printable to hang in the kitchen as well as drinks and eats and lemon stamped towels. You can find the printables and the tutorial to make the towels below.
Stamping with lemons took a little bit of practice, but I soon figured out a fun way to make it work, and I love how they came out. Just make sure you use fabric paint, so it won't wash away when it's time to wash the towels.
Lemon Stamped Flour Sack Towels
Supplies:
1 pkg of flour sack towels
2-3 fabric paints
2-3 small paintbrushes
large lemons
cardstock
Directions:
Wash and dry the towels.
Take a lemon and cut it in half. Then, cut about 1/4 inch of the rind all the way around.
Blot the lemon halves on paper towels to get out a lot of the juice. Then, let them sit out for an hour or so. You want the lemons to not be too juicy. Next, squirt the paint into a paper plate and get the brushes handy. I was lazy and only used one brush, mainly because I liked how my colors combined.
Before painting, place a piece of cardstock under the part of the towel you're stamping. Then, take the paint brush, dip it in the paint, and put a thin coat of paint all over the lemon. Not too thick or it won't look like a lemon. (This can take some practice, so try stamping on paper towels until you get the right amount of paint.)
Now here's where you can get fancy. You can take a paintbrush and dip it in another paint and add some detail. I like to put a dab of another paint at the center of the lemon and maybe three strokes of another paint around the insides of the lemon, and then I put a different color around the rind edge.
Then, stamp onto the towel. After you're finished, let them dry overnight.
To complete the basket I created two printables. One is a gift tag and the other is a printable perfect to frame for the kitchen.
I had it printed at a printing store on some super nice card stock and framed it in this shabby chic frame I found at the craft store. I just love Julia Child quotes. She says such funny things. Don't tell, but…I even got an extra printed for me to put up in my kitchen.
For either printable, just click the picture and you'll be able to download it.
I am loving this metal basket I found at the craft store! I think I'm going to have to go back and get one for myself.
If you'd like to put together your own Citrus Themed Housewarming Gift Basket, here is everything I put in it:
Framed Chalkboard Kitchen Printable
Homemade Blood Orangeade (find the recipe HERE)
Chalkboard Labeled Wine Glasses
Lemon Sugar Cookies with Blueberry Frosting (find the recipe HERE)
Lemon Stamped Towels
Lemon Sugar & Orange Sugar
Softsoap Kitchen Citrus Bliss
Then, to complete the whole basket, I added a burlap bow and a "Home Sweet Home" tag.