This post was sponsored by Green Giant™ Fresh as part of an Influencer Activation for Influence Central and all opinions expressed in my post are my own.
If there is one thing that is hard about being a mom of 4, it's finding time to eat a healthy meal. I am always on the go, between raising a toddler and running the big kids to school and activities, I usually don't get much time for a healthy meal.
Sometimes I just grab some fruit or yogurt or something quick from the pantry before I have to run or while I'm feeding my toddler.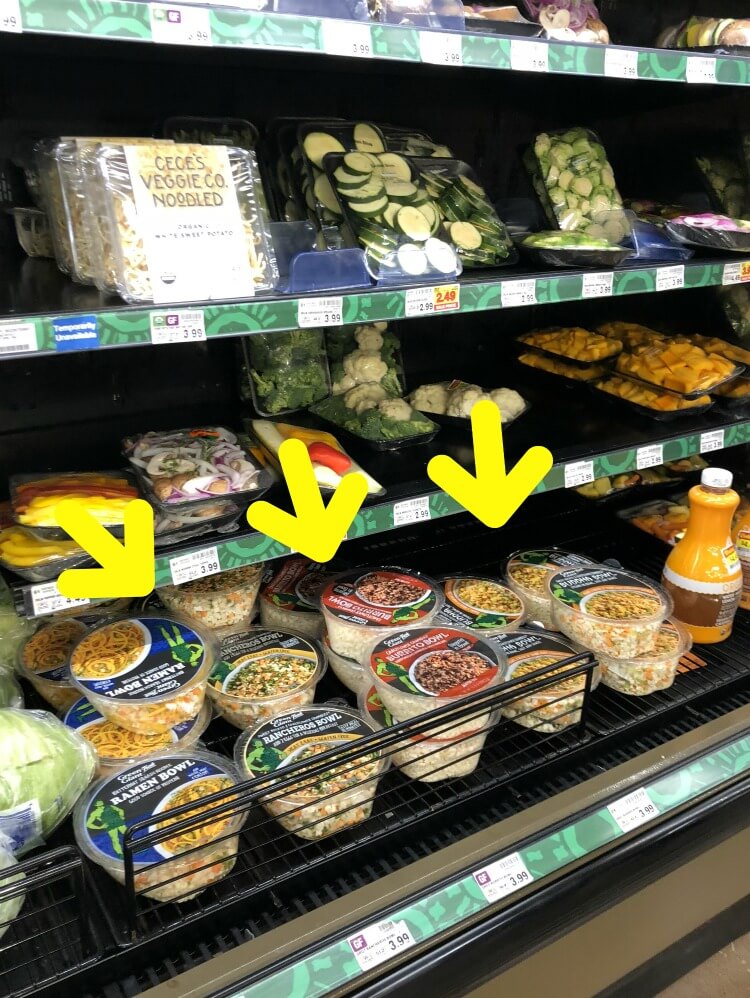 Green Giant™ Fresh Meal Bowls
Recently, I discovered something at the grocery store — Green Giant™ Fresh Meal Bowls. It's a new line of microwaveable veggie meals that come in six different flavors, and they take just a couple of minutes to cook. You can even microwave them right in the bowl they come in.
When you make them as they come, they are 100% vegan. Or, you can make it your own and add protein like avocado, shrimp, eggs, and more.
Perfect for the Whole Family
With the variety and the versatility of these meal bowls, they are great for more than just us moms. My husband and teenage son saw them in the fridge and could not wait to try them, too. My husband likes to eat low carb for a few weeks at a time, and these meals full of veggies are perfect for that. He's taking them to work for lunch, and with just 2-3 minutes to heat up, he gets some extra time to relax and take a break during lunch time.
These meal bowls are also great for teens. My son loves the Burrito Bowl as an after school snack.
Two of our favorites were the Fried Rice Bowl and the Burrito Bowl. With the Burrito Bowl, I made it as is without any added protein. My teenager loved the Ancho-Chipotle flavor of the sauce.
For the Fried Rice Bowl, I added an egg for protein. I beat one egg and just poured it right over the veggies before popping it in the microwave. It's that easy! Then, you just cook it for an additional few minutes. You can see the egg totally cooked in the photo above.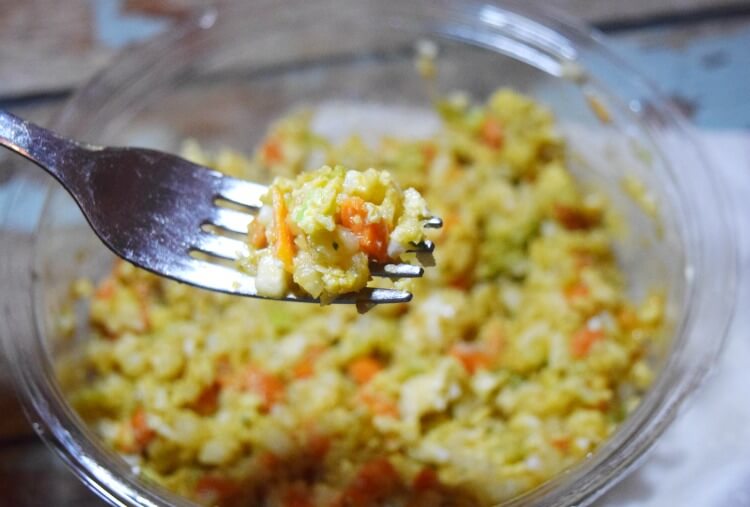 After it cooled for a couple minutes, I added the sauce and chopped up the egg with my fork. It tasted delicious with only veggies and an egg, but like real fried rice! This is probably my favorite flavor so far. They have some other great flavors I can't wait to try such as Pad Thai with carrot noodles and Ramen with butternut squash noodles.
Eat Healthy on the Go
Head over to the produce section at the store when you want an easy and healthy meal for you or the kids and try the Green Giant™ Fresh Meal Bowls! I found mine at Kroger, but I also saw them at Super Target as well.
Let me know what your favorite flavor is!