Recently, I hosted a Valentine's Day party for a bunch of little girls. We had so much fun from the Sweets Charcuterie Board to the take-home Love Bomb treat party favors. Our activity was making t-shirts from Chalk of the Town, who sent us a box full of supplies for the perfect activity for our Little Girl Valentine's Day party.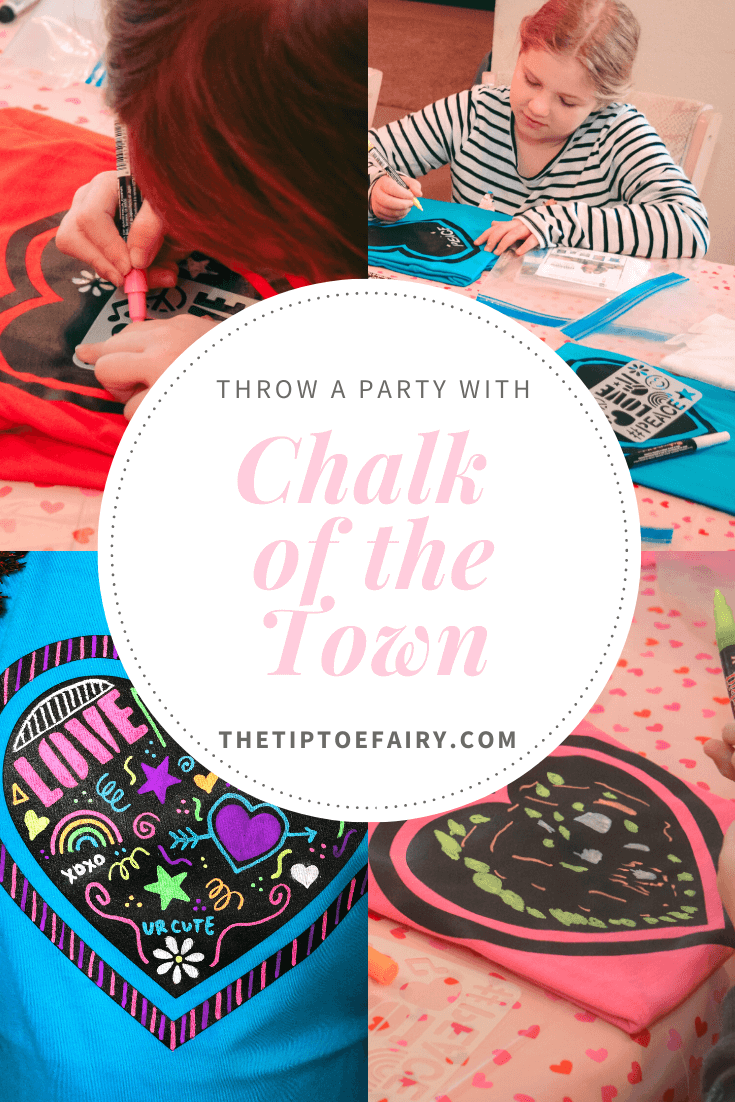 If you know little girls, you know they love being crafty! I just knew they were all going to love designing their own "Valentine" t-shirt. Everyone got a t-shirt with a heart-shaped design. This is the perfect craft for all ages. My 2 year old was just as happy as the tweens and teen making a t-shirt.
Chalk of the Town
Chalk of the Town has both t-shirt kits and separate supplies. In the past, we've gotten a t-shirt kit from them that included a set of 2-3 markers, which is great for just a couple of kids. But, if you're having a party for a group of kids, I recommend getting the t-shirts by themselves and then ordering sets of markers and stencils separately.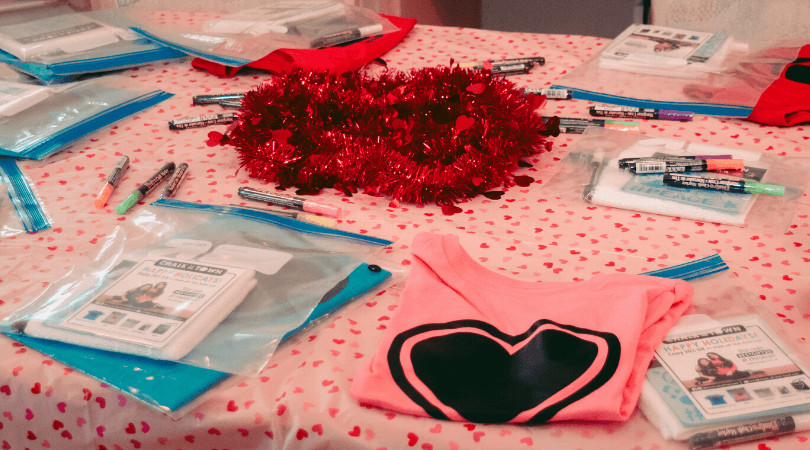 I would recommend getting enough markers so that everyone can take 1-2 different color markers home with them. I created our own "kits" with a washcloth, white chalk marker, and stencil.
Both the markers and stencils are great quality and have held up really well for us.
Set Up the T-shirt Crafts
Before the party, I set up the table with everything we needed for a fun crafty time. Each spot on the table had a t-shirt and their ziplock bag "kit."
We laid out the markers around the table. I recommend opening the markers and getting them started beforehand because it can take a little bit to get the markers going.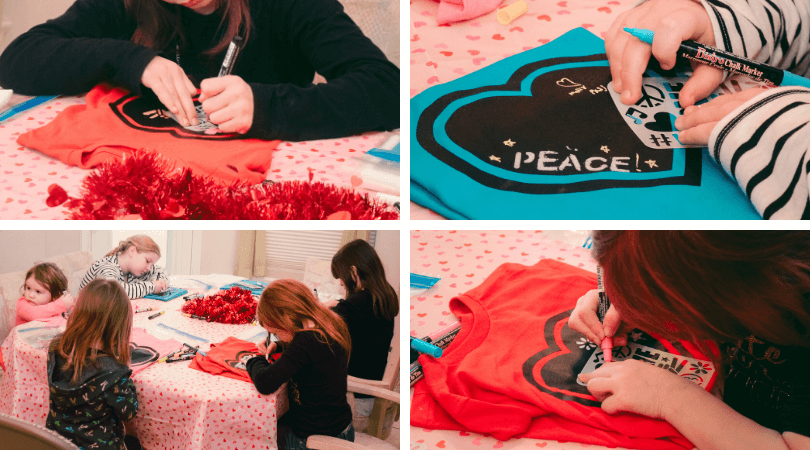 I gave them a quick little demonstrations, and they went to town. The younger girls spent about 30 minutes working on their shirts. The tweens and teens spent all afternoon perfecting their shirts and then wiping them clean and starting over again. I was so surprised at how much the oldest girls loved it.
All in One Party Favor!
Chalk of the Town t-shirts and supplies are perfect for a party. Not only is it an activity they can do at the party that can take up as much or as little time as you need, but they get to take it home at the end of the party, too!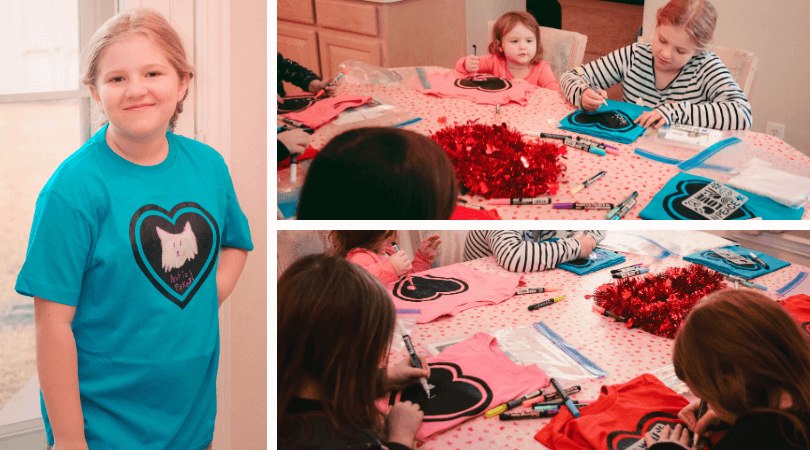 As soon as they were finished, each girl ran off to the bathroom to put her shirt on for the rest of the party. They loved their creations!
Check out more fun from our party!