This shop is part of a social shopper marketing insight campaign with Pollinate Media Group® Tyson and Wet-Nap®, but all my opinions are my own. #pmedia #wingsandwipes http://my-disclosur.es/OBsstV
My family love wings. Whenever we go out to a wing place, I actually have to dole out equal amounts of wings to each person, or they will fight like cats and dogs over who has more. My poor husband, Nate, just wants to eat some wings, but the kids are all about who gets what and how much. I swear these people are growing up to be accountants, especially my sweet middle child, Mr. E.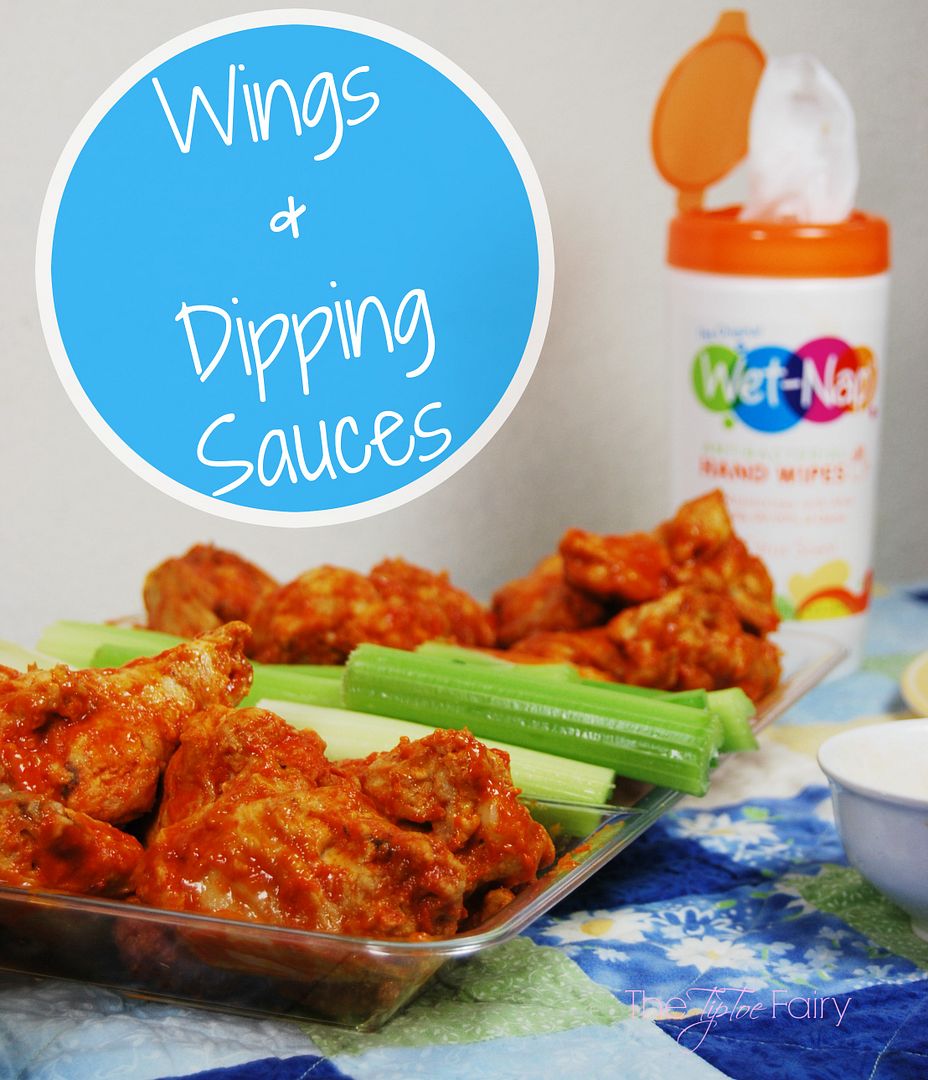 I'm not sure if it's middle child syndrome or what, but he wants all things equally shared between him and his sisters — no matter what. I've tried to explain that life isn't always fair, but he doesn't care. On the positive side, at least he's good at division! 😉
Now, I think I've found a solution! Since I've discovered Tyson Any'Tizers, we can eat wings at home, and they are affordable enough that everyone can get as many wings as they want. Over the weekend, I picked up two flavors, Honey BBQ and Buffalo, at Walmart and served them for dinner while we watched football. There are four different flavors of Tyson Any'Tizers you can find at Walmart!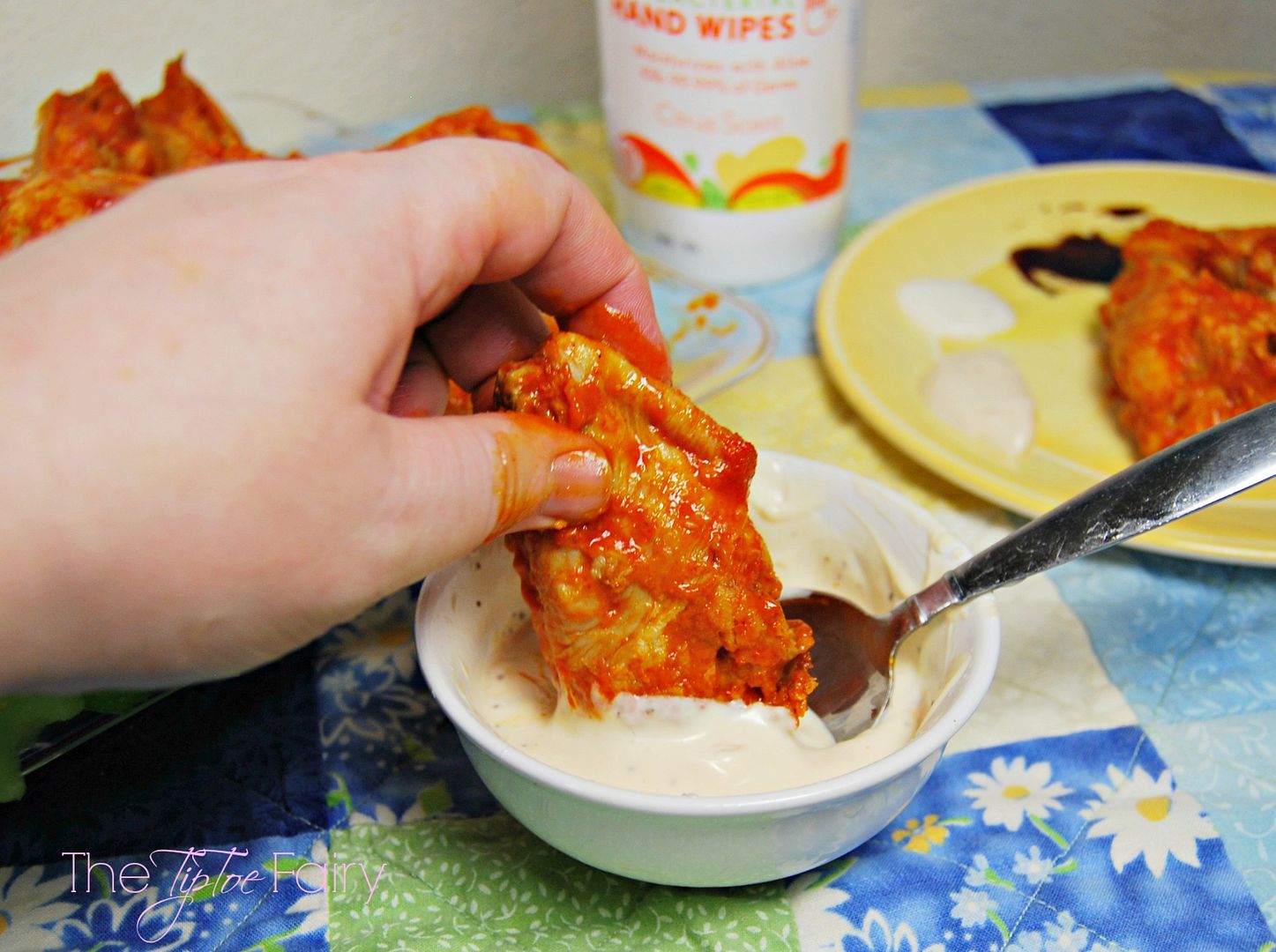 I set up a little buffet table in the living room so that everyone could grab a plate, fill it up, and head to the couch. Plus, I got the great idea to put a container of Wet-Nap wipes on the table with the wings — that way my kids can just grab a wipe and easily clean their sticky fingers from all those yummy wings.
When we have wings, I love to make homemade dipping sauces. I usually make two or three different sauces for a variety. They are so quick to make, I have them done and on the table just as the wings are done heating up. Here are the recipes for ones I made this weekend: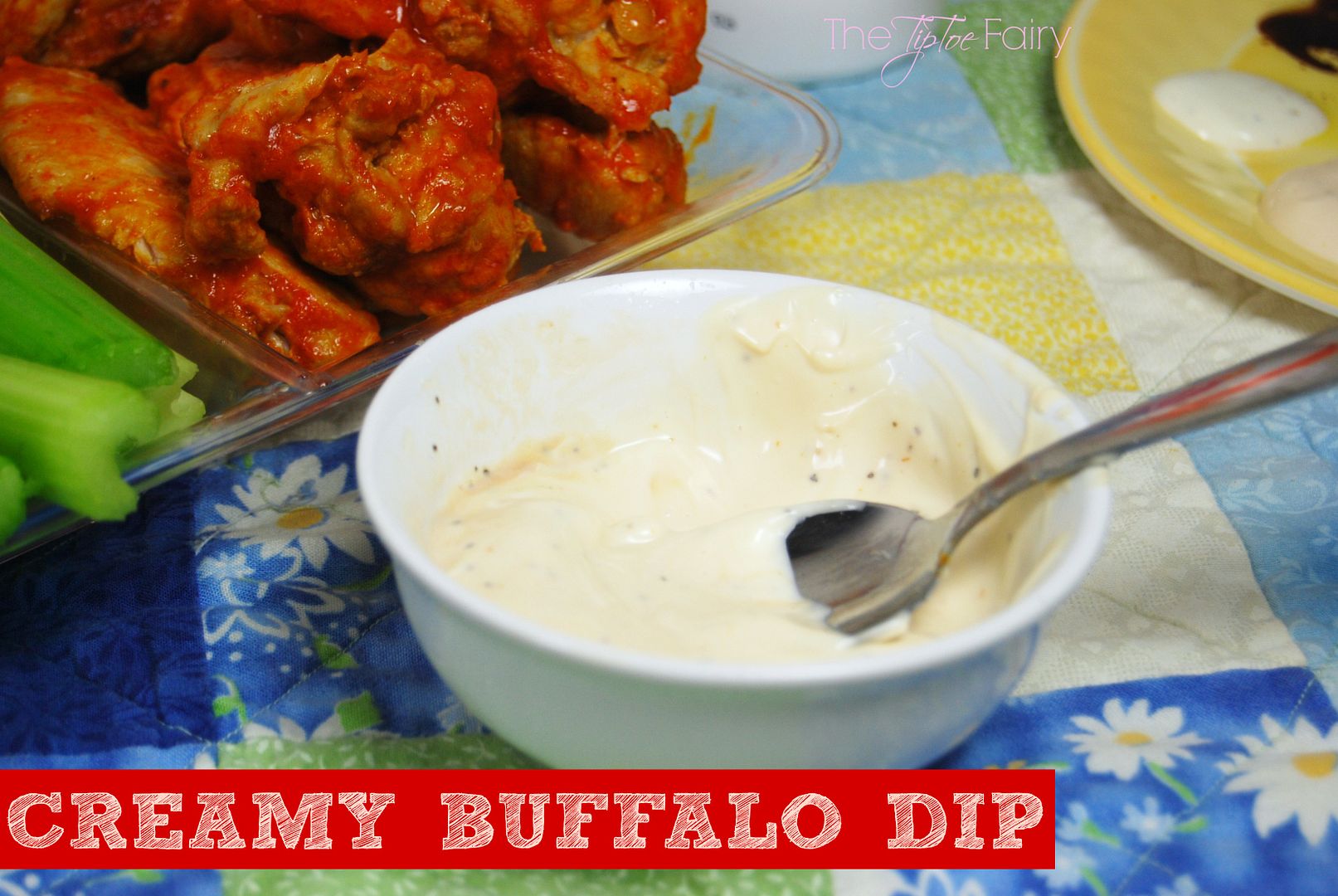 Creamy Buffalo Dip
1/2 cup mayonnaise
1-2 teaspoons Frank's Red Hot
1/4 teaspoon black papper
1/4 teaspoon garlic powder
Mix all ingredients.
Chill while the wings are cooking.
Then, serve.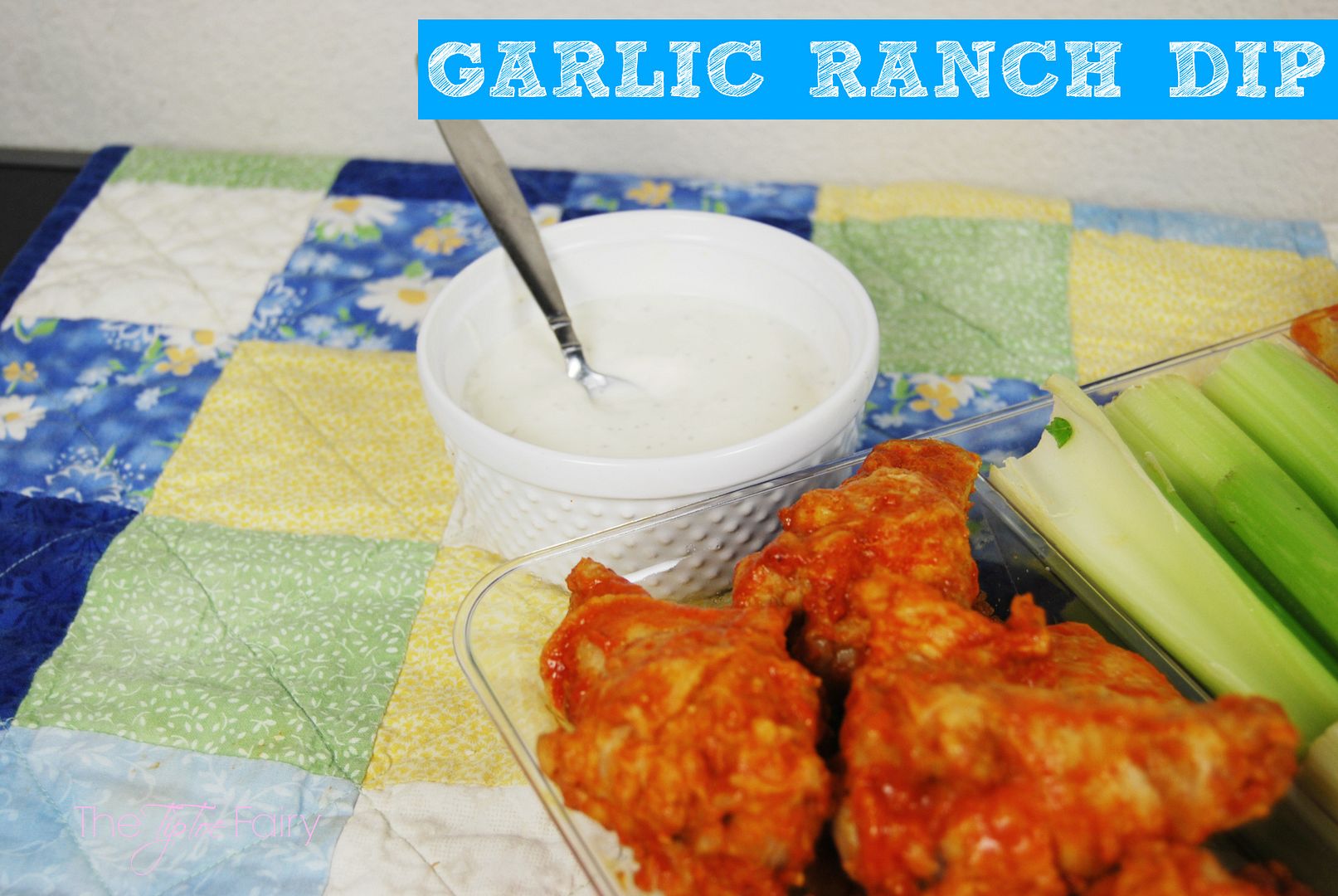 Garlic Ranch Dip
1 cup buttermilk
1/2 cup sour cream
1 package of ranch dressing seasoning
1/2 teaspoon garlic powder
Combine all ingredients in a mason jar.
Cover the lid and shake for a minute or two until well combined.
Then, serve.
This last one is my husband's favorite!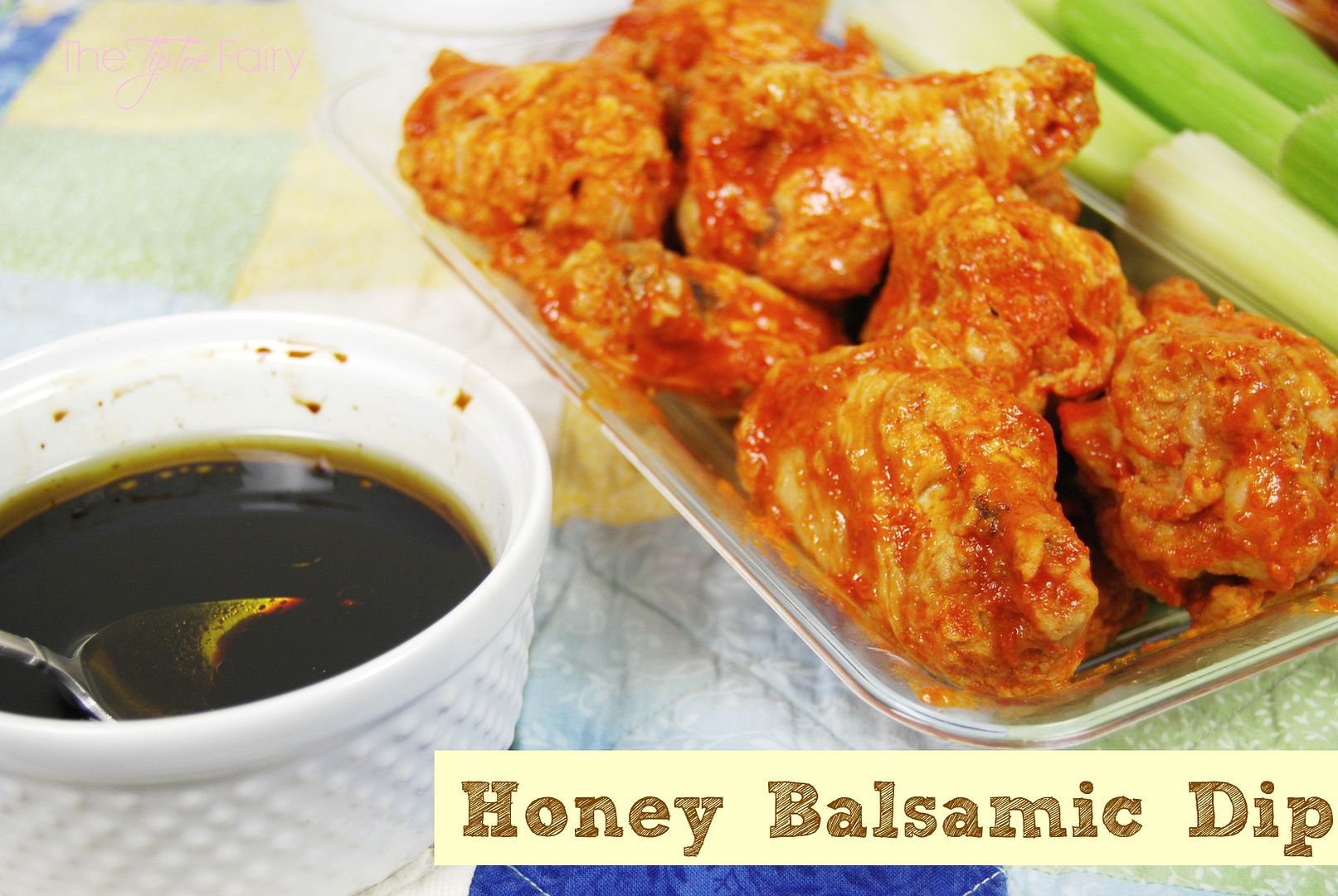 Honey Balsamic Dip
1/2 cup olive oil
1/4 cup balsamic vinegar
1 teaspoon raspberry vinegar
2 tablespoons honey
1 heaping teaspoon minced garlic
Combine all ingredients in a mason jar.
Cover the lid and shake for a minute or two until well combined.
Then, serve.
After we were done, Wet-Nap wipes were perfect to clean up everyone's sticky fingers. Next time I'm serving a buffet style meal, they are definitely going on the table again.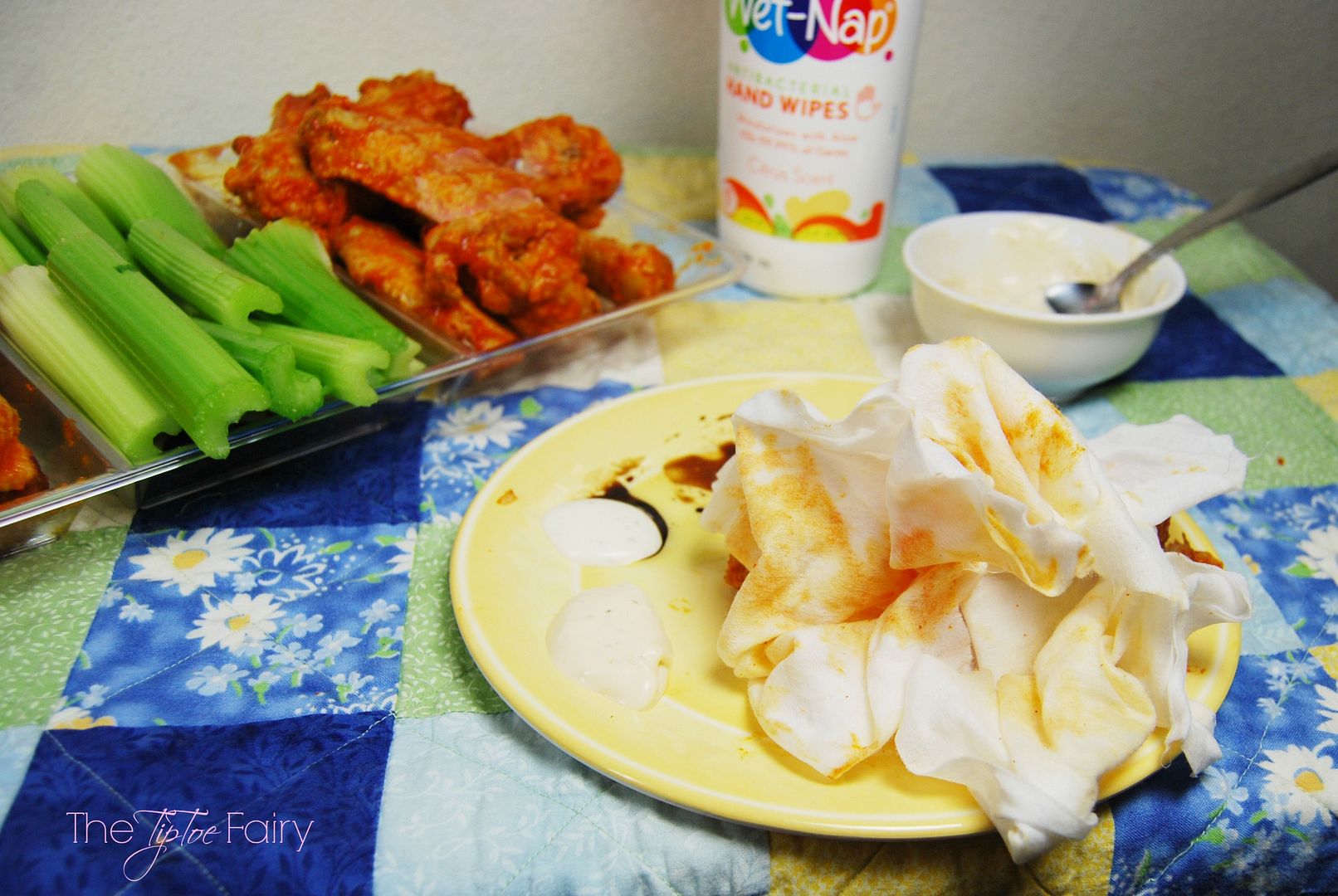 Need some great ideas for using Wet-Nap? Check HERE! And, the next time you have something messy, pick up some Wet-Nap wipes. Don't forget to grab a coupon HERE for $0.55 cents off any Wet-Nap product — while supplies last!
What's your favoriteTyson Any'Tizers wings?