This shop has been compensated by Collective Bias, Inc. and its advertiser. All opinions are mine alone.
Are you going to be a new mom? Or do you have friends who are having babies soon? Then, I have the perfect thing to celebrate the new baby! A Wreath made from Baby Diapers!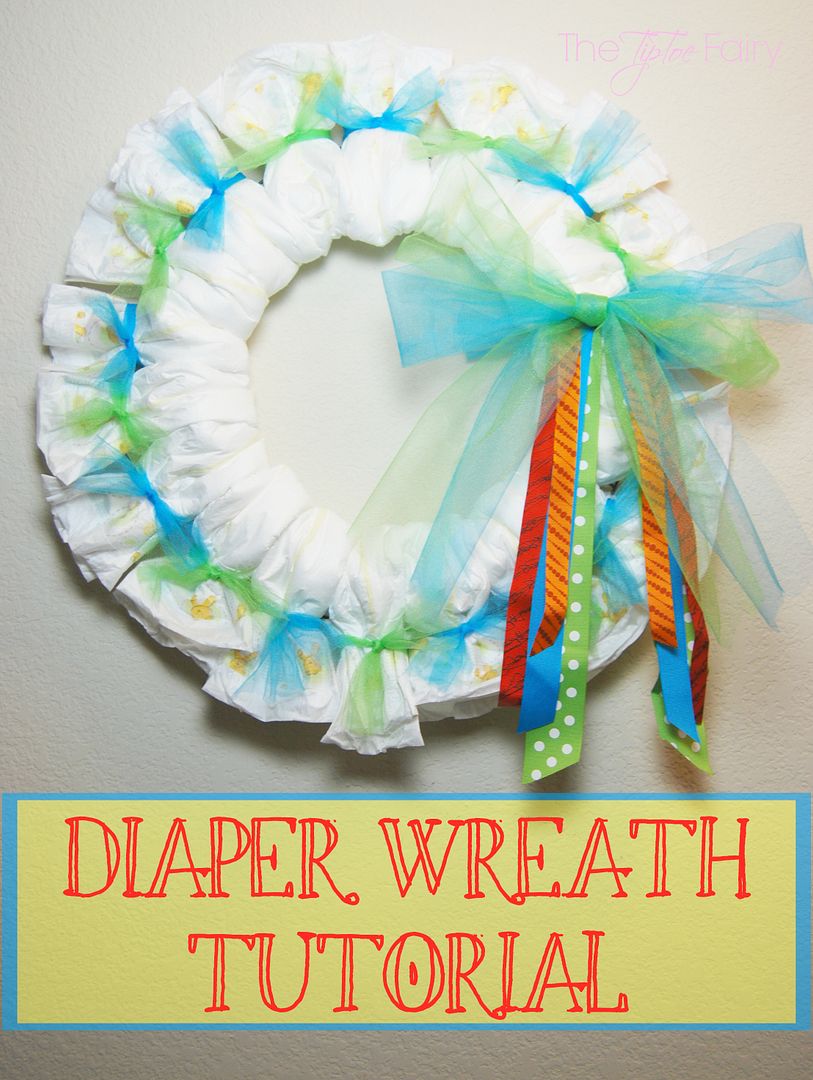 I love to give baby gifts to new moms. They are just so much fun. Recently, one of Nate's coworkers was having a baby. They were going to have a baby shower for her, and I wanted to make her something fun that could be a great display for the party. I headed to Walmart and picked up a pack of Parent's Choice diapers to make a diaper wreath.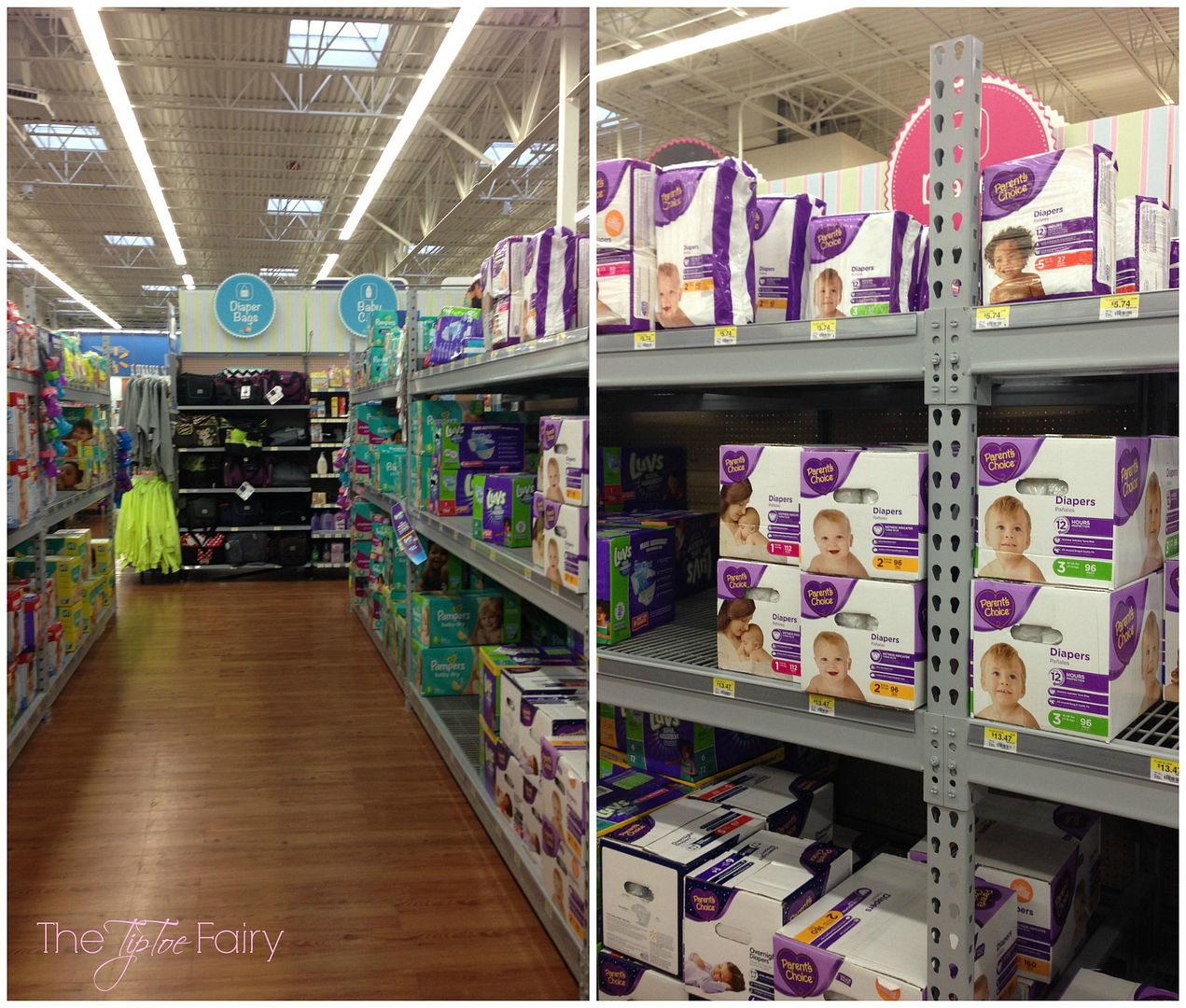 Parent's Choice diapers have all the qualities of the higher priced diapers, but the savings is amazing! You don't realize how the savings adds up, but you could be saving $240 a year just from switching to Parent's Choice.
Check HERE to find a Walmart with the new and improved Parent's Choice diapers.
Not only are they such a great price, click HERE for coupons for even more great savings!!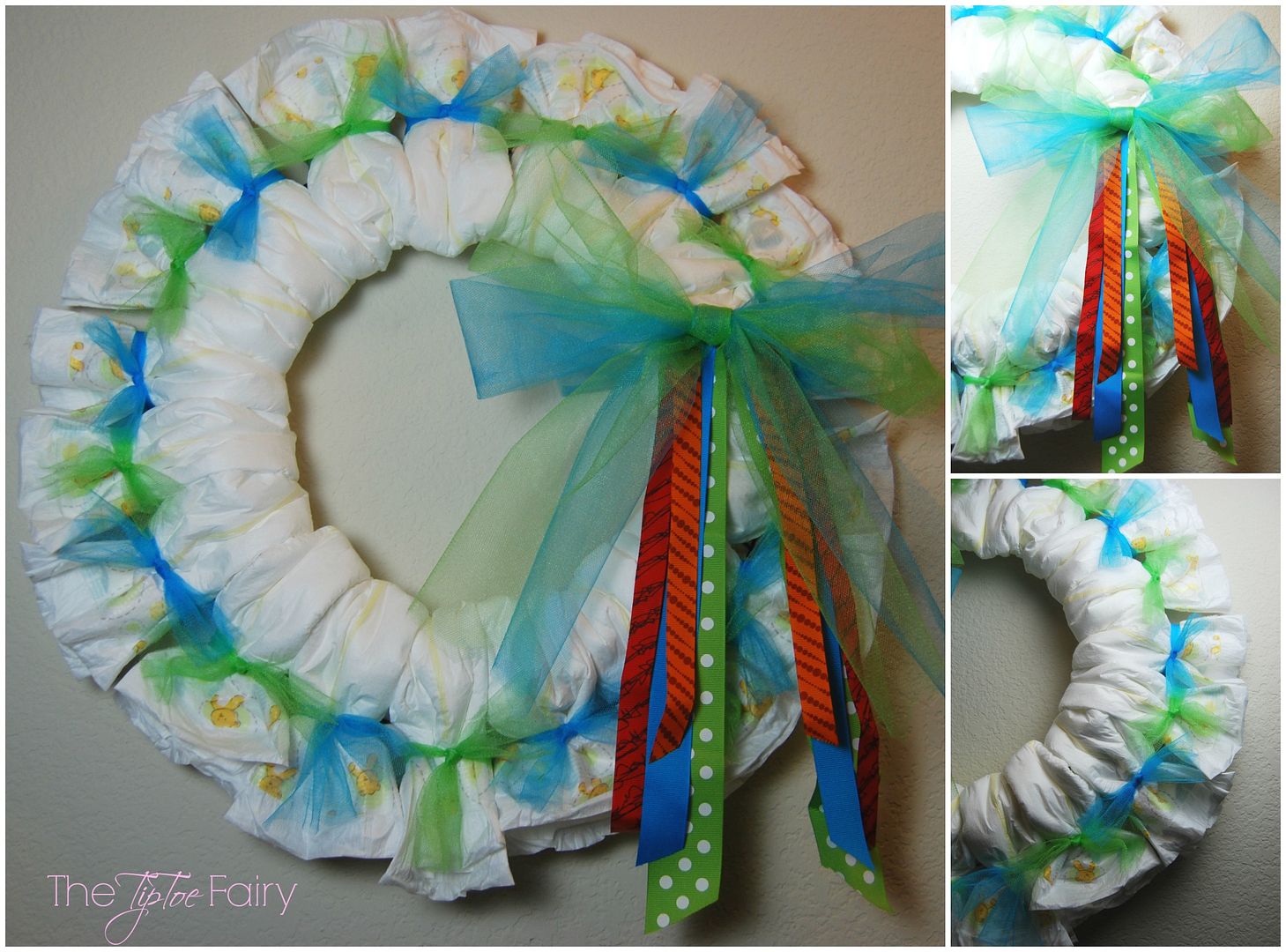 This is perfect if you need a quick gift. Plus, I love that you can use the diapers, too! One thing I do recommend is purchasing a larger size than just newborn. This way the new parents can display the wreath for awhile when their baby is brand new.
Let's get started!
Baby Diapers Wreath Tutorial
Supplies
1 package of Parent's Choice diapers
1 wire wreath – I used a small size one
1-2 spools of tulle (or ribbon)
6-8 1-yd length pieces of ribbon.
1. Cut 10-12 inch long strips of tulle. I used two colors for a new boy baby in blue and green.
2. Unfold the diaper and place the wreath between it, then stretch the diaper up a little and tie off the tulle piece in a knot. Do this all the way around the wreath.
3. As you tie off the diapers, bunch them together, so that no wire is showing.
4. Once done with that, create a bow with the ribbon pieces and the tulle, and then between 2 diapers, tie it onto the wire wreath.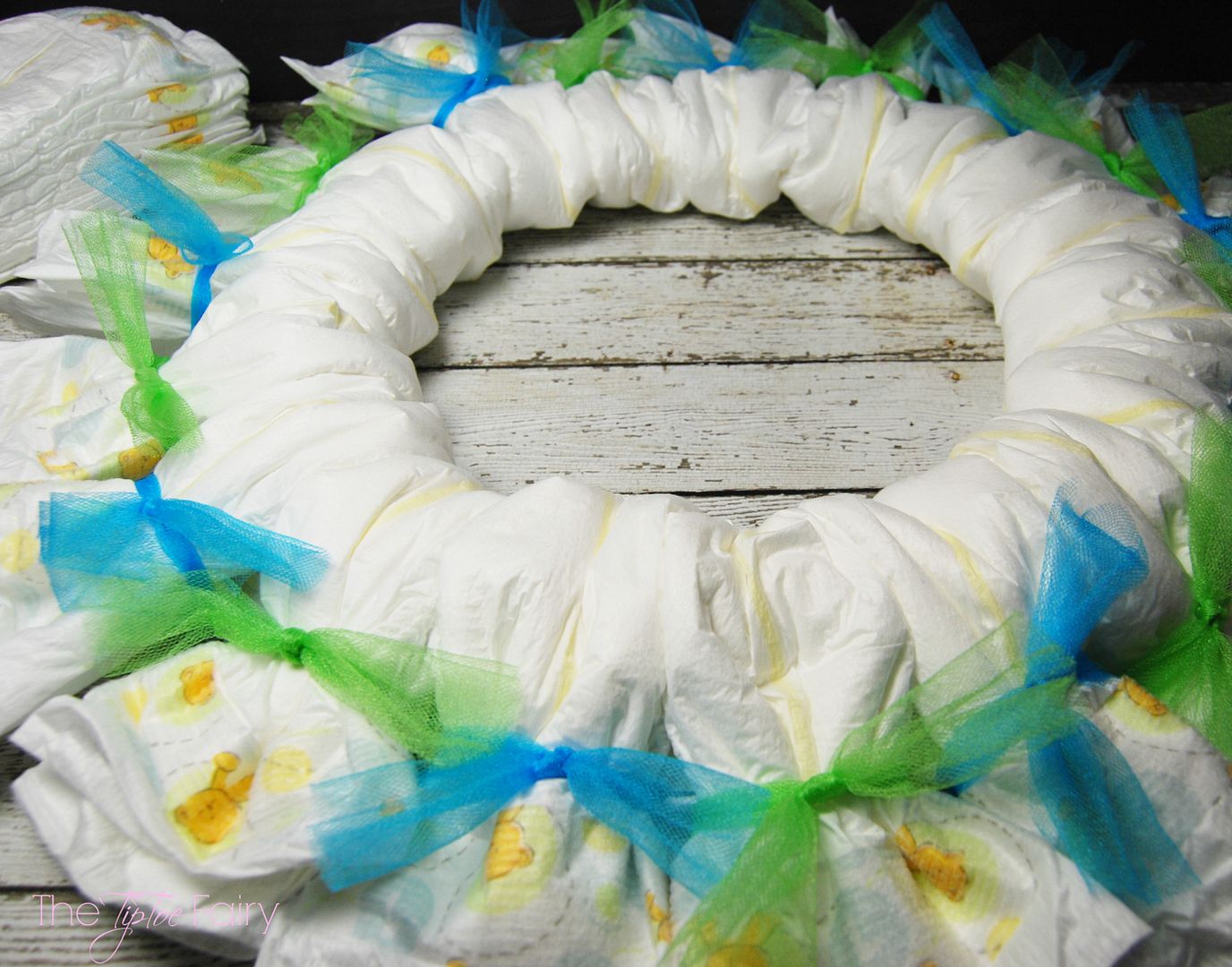 That's it! You're done!! Wasn't that easy? You could even whip this up the morning of a baby shower!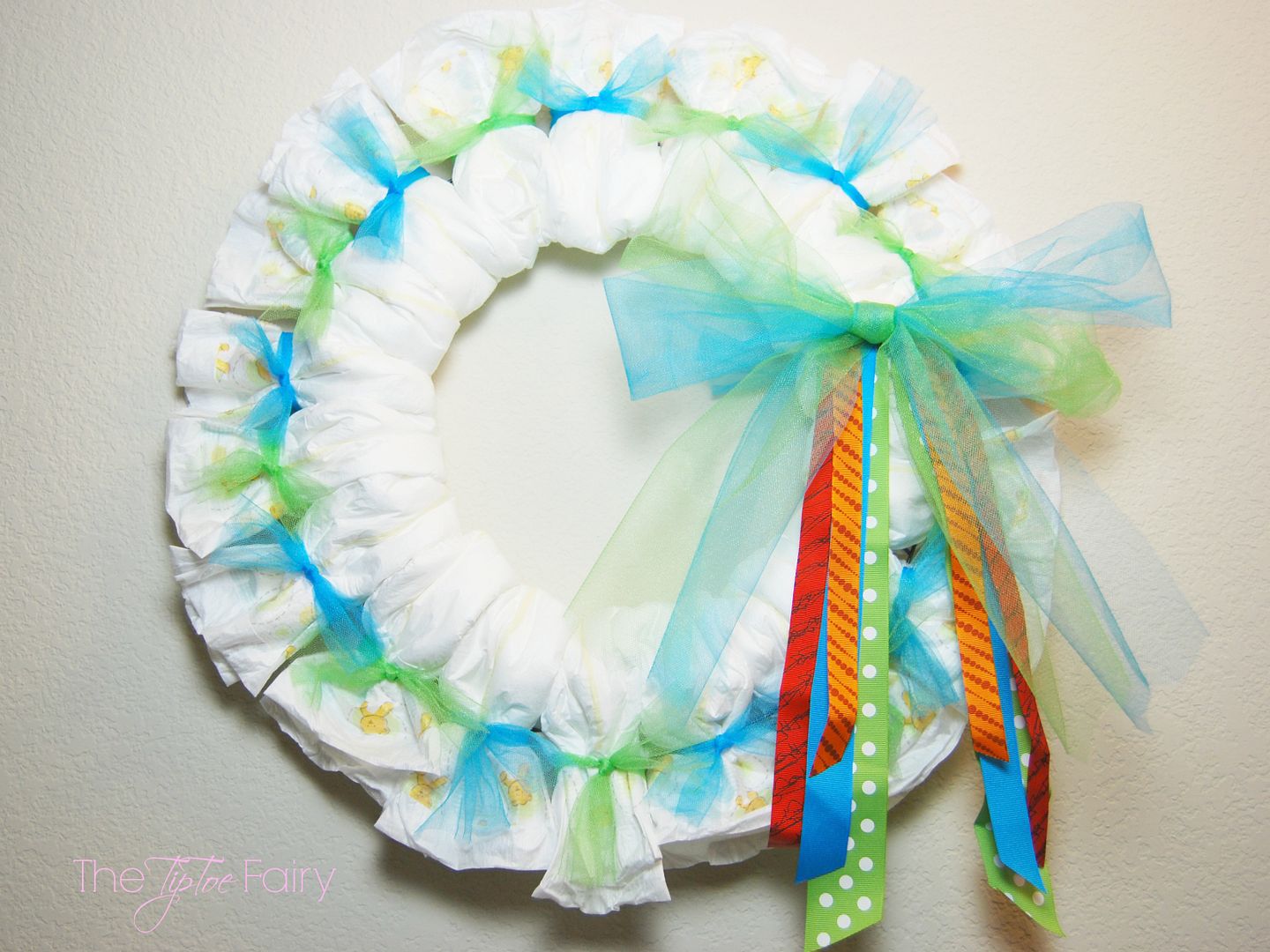 If you're a mommy-to-be this would be a great decoration to go on the door of your hospital room when you give birth. I had a cute baby mum on my door last time, but next time I think I want one of these!
What's your favorite baby gift to give or receive?
#BabyDiapersSavings #CollectiveBias