Have you seen The Last Jedi yet? I confess I haven't seen it, since it's a fairly long movie and I have a breastfeeding baby who goes everywhere with me.
Usually my husband and son go to the midnight showing the night it comes out, but they weren't able to this year. So, they just saw it a few days ago. I was a bit worried they might not like it as I've heard mixed reviews.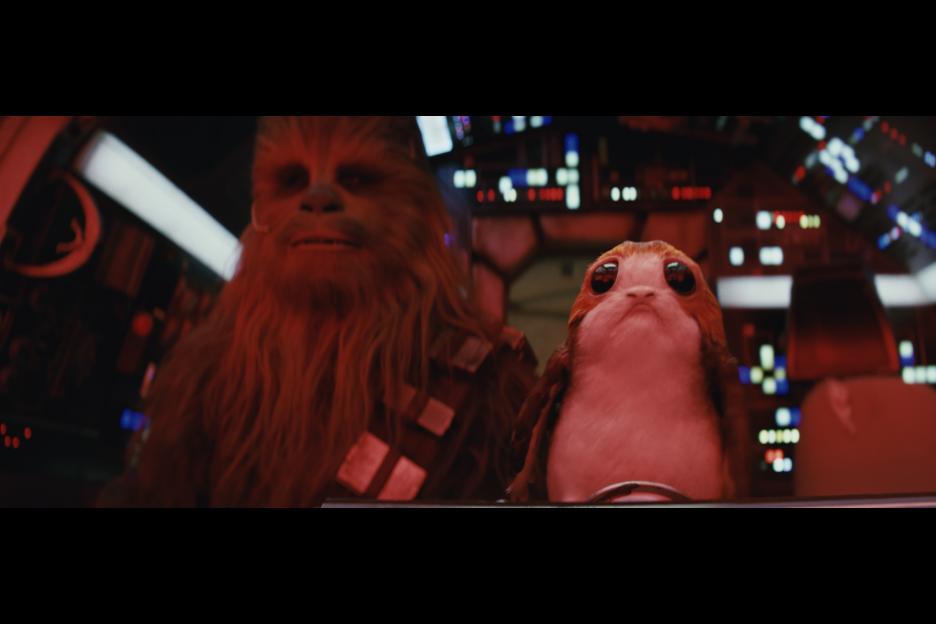 But…they absolutely loved it! My husband said he got teary-eyed when Princess Leia gets shot out into space, and by the end the rebellion is geared up and ready to fight. Now I can't wait to see it!
So, in honor of The Last Jedi we have some fun little treats you can absolutely make and enjoy! Stormtrooper Ding Dongs! They take just one box of white chocolate ding dongs. Here's how to make them:
The Last Jedi Stormtrooper Ding Dongs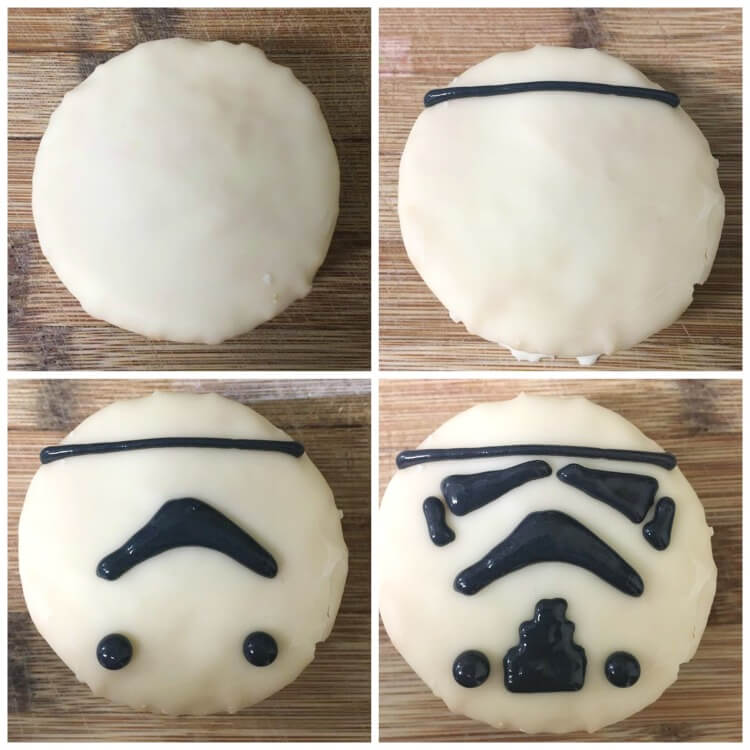 Unwrap the Ding Dongs and put them on a cookie sheet.
With an electric mixer, combine egg whites, cream of tarter, and powder sugar and mix on medium speed until stiff peaks form. This can take about 7 minutes. Then add the black gel food coloring.
Transfer the icing to a piping bag and cut a small hole at the tip. Pipe a black line going horizontal at the 3/4 mark on the Ding Dong. Then, pipe on a thick upside down V and two dots on the bottom corner like shown in the image above.
Finally finish the Ding Dong by piping out the rest of the Stormtrooper's face.
Pop your Stormtrooper Ding Dongs in the freezer for about 15 minutes or let dry for an hour before enjoying!
Print
Star Wars The Last Jedi – Stormtrooper Ding Dongs
---
1

package of white chocolate ding dongs

2

egg whites

1/4 tsp

cream of tarter

2

C powder sugar
black gel food coloring

1

disposable piping bag fitted with a number 2 tip

1

cookie sheet fitted with parchment paper
---
Recipe Card powered by
Check out this Training Featurette while you enjoy a StormTrooper Ding Dong!
Looking for other movie fun? We've got even more fun movie-themed treats.