It's a feast to remember in celebration for My Big Fat Greek Wedding 2 with all the yummy Greek food you can imagine!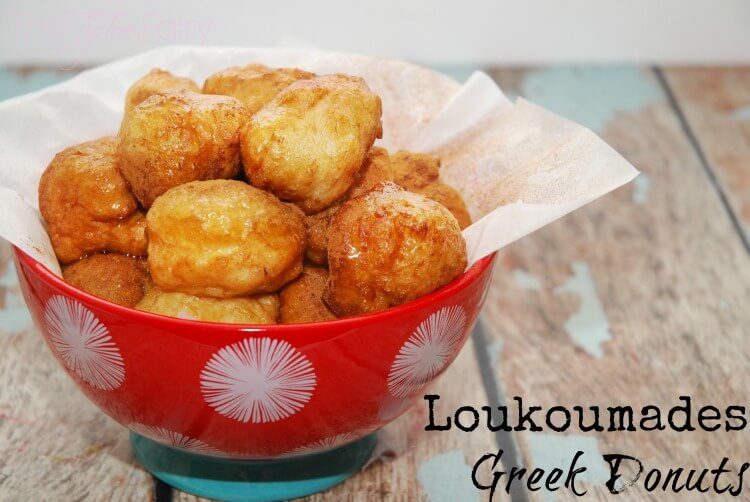 I decided to make an oldie. In fact, I've read that this may have been the first recipe written down in Ancient Greece. It's Loukoumades, and sometimes called Loukoumathes — Greek Donuts. They are delicious and light and fluffy. These are super simple to make with just a few ingredients.
This recipe is just water, yeast, flour, sugar, and salt. I found it will double in size in about an hour and look very foamy and bubbly. When I was ready to start dropping dough into the oil it was bubbling at me. I didn't stir the dough at all because I didn't want it to fall drastically when I started making the donuts.
I've read quite a few recipes for Loukoumades, and a few reference dipping a spoon in the hot oil before dipping it into the dough to drop spoonfuls into the hot oil. I tried this the first few times I made the donuts, but I didn't find it really did anything special.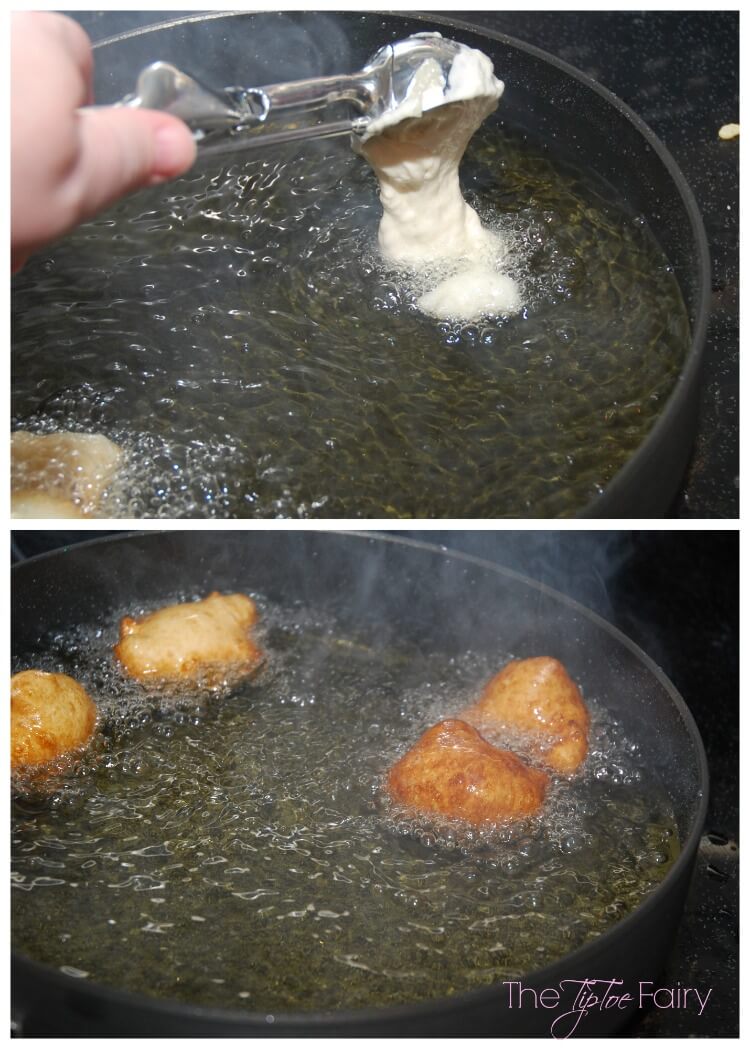 In making these, I found you should make the Honey syrup first and let it cool for an hour or so before you make the donuts. This way you can immediately ladle it over the donuts and serve them immediately when they're crispy and hot followed by a few dashes of cinnamon. If you wait too long, they get a soft.
Loukoumades - Greek Donuts
Ingredients
Loukoumades
1 cup lukewarm water
1 packet of dry yeast
2 cups all purpose flour
1 tablespoon white sugar
1/4 teaspoon salt
1/2 cup lukewarm milk
olive oil for frying
Honey Syrup
1 cup honey
2 cups water
1 cup sugar
cinnamon
Instructions
Honey Syrup
Combine honey, sugar, and water in a microwave safe container. Heat for 3 minutes on high.
Stir, and then heat for an 3-5 minutes until it has come to a rolling boil.
Remove from microwave and stir one last time.
Let cool for a few minutes before putting it in the fridge to cool for an hour or so.
Loukoumades
Combine lukewarm water and yeast and stir until yeast is well combined in the water. Let sit for 2-3 minutes.
Combine flour, sugar, and salt and mix together.
Add the milk and mix together again.
Once the yeast has been activated. Add about half of it and stir and then the second half and stir until you get a runny pancake batter consistency.
Cover with a clean towel and put in a warm place to rise for about an hour.
When it has doubled in size, heat up about 2-3 inches of olive oil.
When the oil is hot, drop about 6 spoonfuls of dough at a time.
Flip them over when golden brown.
Transfer to paper towels to soak up the excess oil.
When the donuts are all made, pour 3-4 ladles of honey syrup over the donuts. Then, sprinkle with cinnamon.
Serve immediately.
Come Join Us!
Liked this article and want more? Follow along on Instagram, Facebook, Twitter, Pinterest, TikTok, and YouTube!
Come over and join us on Facebook in the group Recipes, Crafts, and more with TipToe Fairy or Sewing and Crafting with The TipToe Fairy!
Visit Our Other Blogs!