I know this might sound crazy to some of you. As a mama who's done cloth diapers for years, if you can't find toilet paper at the store, it is not the end of the world. But, what do you do when you run out of toilet paper? I'm going to show you how to make hand wipes, and what to do with them if you MUST use them in the bathroom. This post contains affiliate links.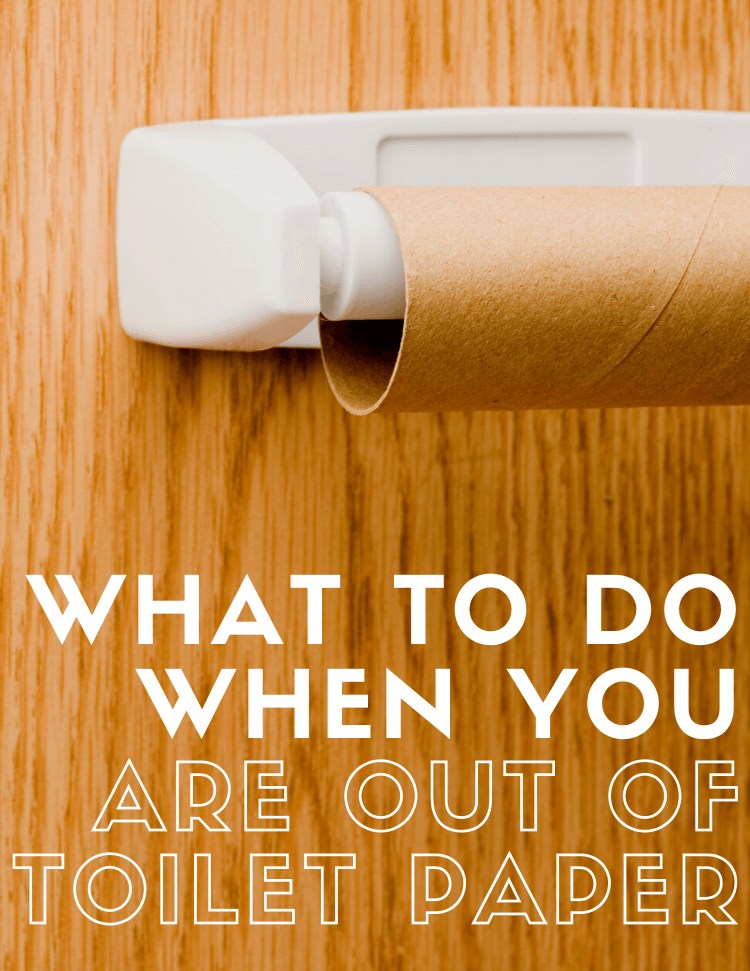 What Do You Do When You Run Out of Toilet Paper?
You make cloth hand wipes. You can do this with fabric or clothes from the donation pile. I recommend using natural fibers like cotton, bamboo, hemp, etc. I would not recommend wool as it can be scratchy and it will shrink and felt in the hot water when washing your wipes. I've been making and using these palm-sized wipes for 20 years from my first baby to now my last baby!
How to make Hand-Sized Wipes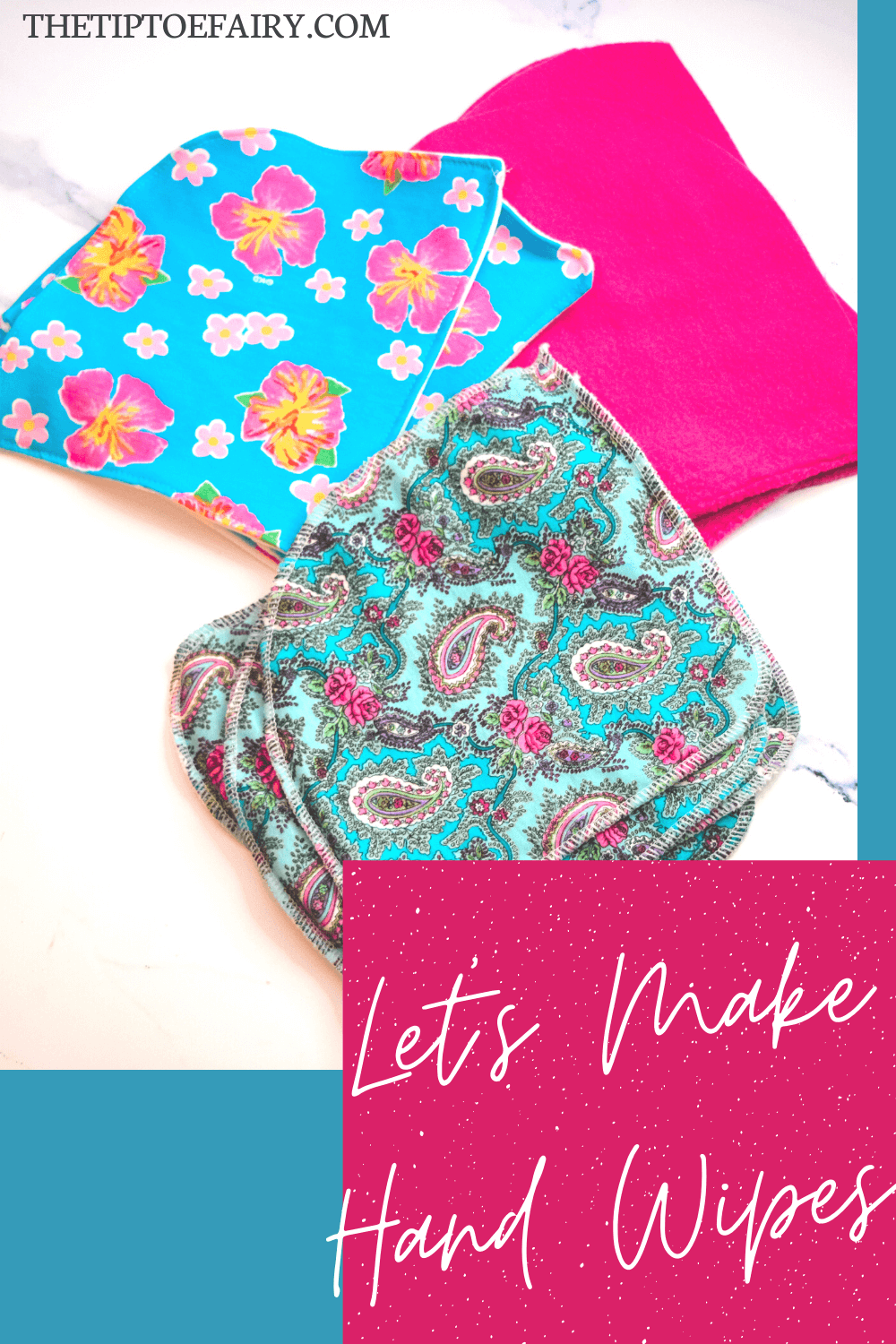 I prefer soft knit fabrics in natural materials like cotton, hemp, bamboo. You can also use cotton flannel, though you'll probably need to take a longer time sewing it so that it doesn't fray. You could make separate wipes for
I make two-layer wipes with a cute knit on one side and a soft solid knit on the other like hemp fleece, bamboo velour, cotton sherpa, or cotton terry cloth.
Download the Hand Wipes Cutting Guide
Hand Wipes with a Sewing Machine
These wipes have an extra step in that you must flip them right side out and then sew the bottom closed and topstitch around the edge. But, you can still crank them out very quickly.
With RIGHT SIDES TOGETHER sew around one straight side and the curved side. Leave the bottom open.
Flip the wipe to the right side out.
Fold the opening inward and sew closed.
Topstitch around the rest of the wipe.
Hand Wipes with a Serger
I cannot live without my serger and probably sew more on my serger than my sewing machine. I just love it. It makes sewing so much faster and easier.
You can't sew everything on a serger, but you can sew hand wipes on a serger super duper fast. I use a basic 4-thread setting and just serge around the edges with the wrong sides together. I finish it off and cut a 2-inch tail and take a darning needle and thread it back into the serge line to keep it from unraveling. That's it!
No Sew Hand Wipes
Fleece is a good single-layer wipe for bowel movements because of its thickness. However, I don't think it works well for wiping urine off girls because polyester just isn't extremely absorbent.
How many hand wipes should you make?
This depends on how often you want to wash them in the washing machine, how many people are in your family, and if you have more girls than boys. I usually stick with about 10 hand wipes per person per day, just to be safe.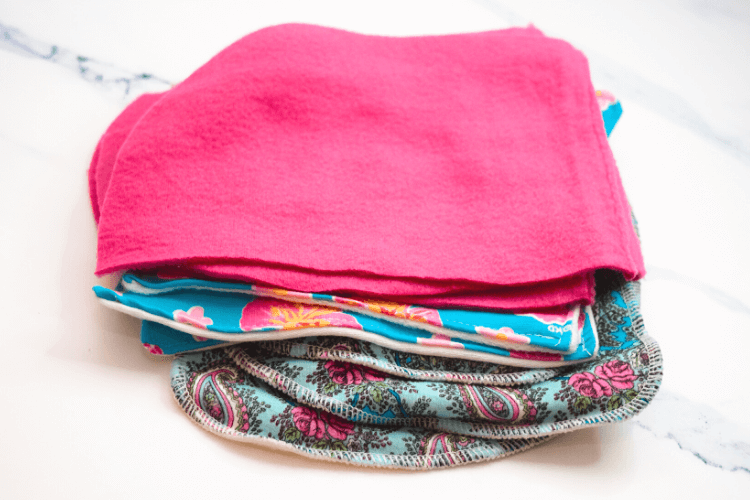 In a family of 3, that's just 30 wipes a day, and I'd recommend making about 100 wipes so you wouldn't have to wash wipes, but once ever 3 days. For a bigger family, like our family of 6, I recommend about 150 wipes, though you could probably get by with 100 wipes, if you wash them every other day.
Worried about the smell? Here's how to use cloth wipes in the bathroom:
Don't be! With a wet pail method for disposable, your bathroom will smell just fine. By placing the wipes into water, it helps contain the smell. Some people like dry pails and some like wet pails. I prefer a wet pail to help contain odor, which means I have a trash can partially full of water where I toss the wipes (or pads or diapers).
You will need a bucket or a small plastic trash can with a lid. I use a trash can that is all one piece at the bottom. I don't want the chance of extra parts like a foot pedal that could cause the can to leak.
You'll fill the pail about halfway with water. Then, add a few drops of essential oil (I like citrus ones like lime or orange) to the water. Or, you could add a capful of Lysol or even Pinesol or something similar – just a capful. Or add something like THIS to help eliminate the odors.
The water in combination with the cleaning product will prevent the bathroom from smelling. You'll keep the trash can (pail) right by the toilet. You'll keep a basket of hand-sized wipes by the toilet, and you are set.
When the pail is full, you just start the washing machine on a hot washing load, add detergent, and just pour the pail straight into the wash.
Save Wipes and Get a Bidet Attachment for your Toilet
If you have a bidet attachment, you won't need near as many wipes. We have a bidet attachment on each of our toilets, and toilet paper usage is minimal now. They were about $40 each and took about 30 minutes to put on. They don't require electricity and hook right into the toilet waterline. You can read more HERE why I love bidets.