[disclaim]Disclosure: This post was sponsored by General Mills through their partnership with POPSUGAR Select. While I was compensated to write a post about Pillsbury™ Grands! Cinnamon Rolls, all opinions are my own.[/disclaim]
We are always in a hurry on the weekdays, especially during the rush before school. Breakfast is a cold bowl of cereal or something super quick in the microwave, and then, we're out the door. But, we like to slow down on the weekends and make breakfast a family affair where we laugh and joke and plan the day together.
One thing my little girl loves to do is help Mommy in the kitchen, and breakfast on the weekend is the perfect time to let her do just that. Pillsbury™ Grands! Cinnamon Rolls are simple to prepare for even a 5 year old (with a little help from Mommy)!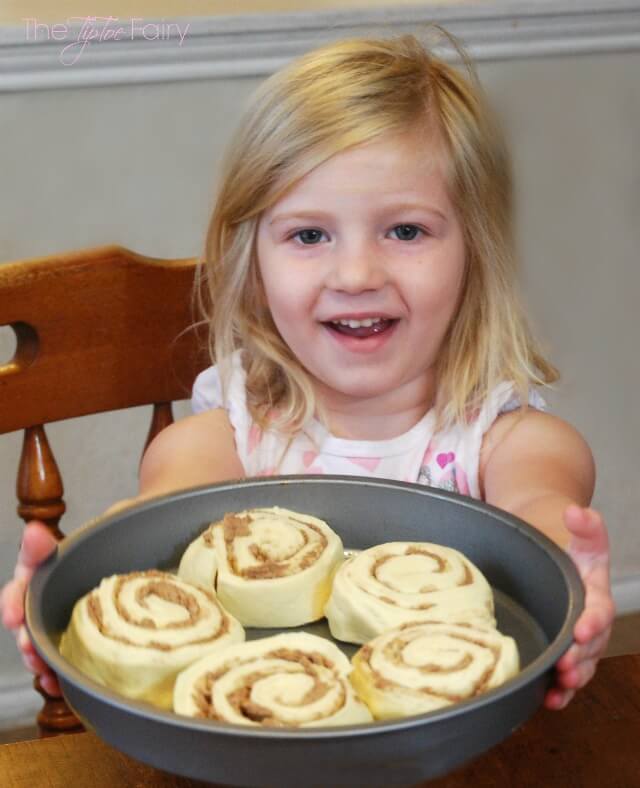 Once I pop the seam on the can, she pulls apart the cinnamon rolls and places them in a greased cake pan all by herself. Then, we put them in the oven for 25 minutes and watch them rise.
Pillsbury™ Grands! Cinnamon Rolls are some of my favorites. I love how big they puff up while baking.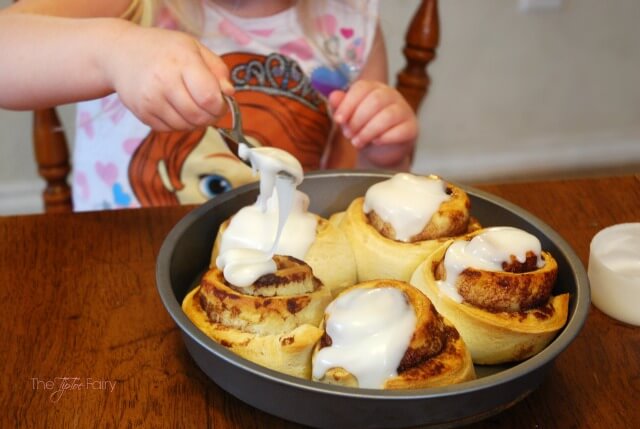 Miss M's favorite part is the icing! And, who doesn't love that part? I give her a big spoon, and she drops a spoonful of icing on each cinnamon roll. Then, with the back of the spoon she spreads it over each one.
The aroma draws everyone to the kitchen ready to eat. These are so good and just melt in your mouth. One Pillsbury™ Grands! Cinnamon Rolls is the perfect size for breakfast!
Miss M is so proud of herself because she made breakfast for everyone! Your kids can help with breakfast, too, with Pillsbury™ Grands! Cinnamon Rolls.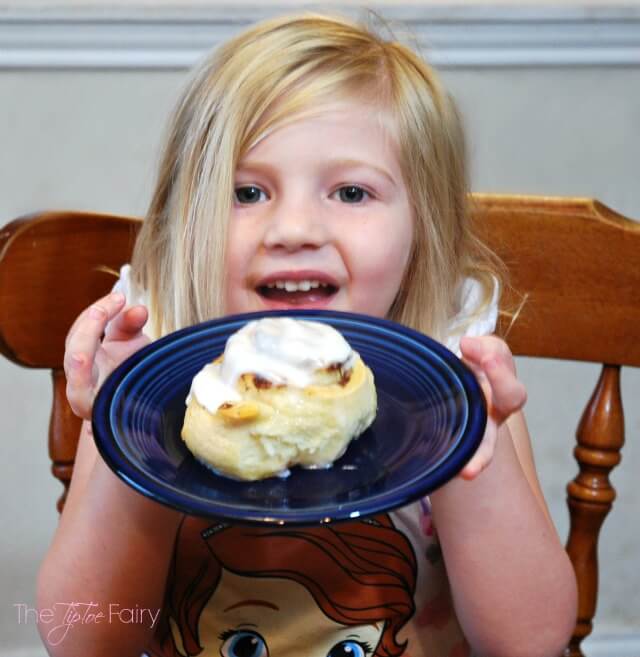 What's your favorite weekend breakfast with the kids? To get more great ideas for a favorite weekend breakfast, click HERE!