[disclaim]The reviewer has been compensated in the form of a Best Buy Gift Card and/or received the product/service at a reduced price or for free[/disclaim]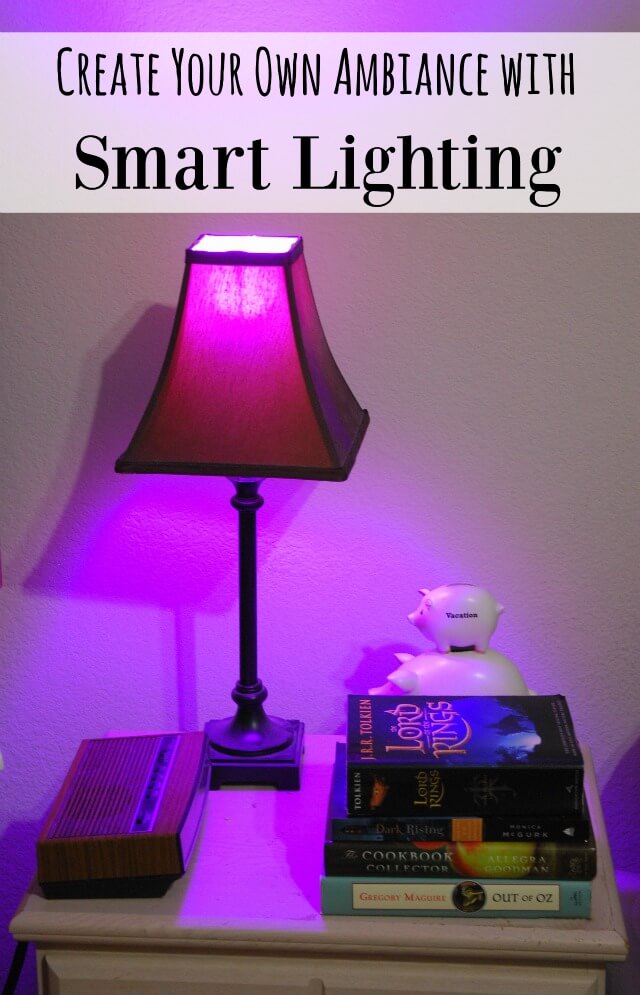 We have just found the coolest product in home lighting. It's the new Phillips hue White and Color Ambiance Starter kit. After a short time of use, you'll wonder how you ever lived without all the options for your home lighting in adjusting colors, timers, alerts and more from your phone or mobile device. I know I did!
The A19 Starter Kit comes with 3 bulbs and a wireless bridge. We put one in the night table lamp and two in our ceiling fan. Now my husband's alarm is the lights! We have them set to turn on at 7 AM every morning in a calming but bright hue. There is just so much these lights can do, it's just amazing!
manage from your smartphone or tablet.
all hue lights work together
free iOS- and Android-compatible app lets you adjust colors, brightness and functions
create a hue account to access your lights remotely by app or Web browser
full functionality of the Philips hue app when connected to the Hue Bridge – adjust colors, set timers, notifications, alarms, geofencing and more
choose from preset light recipes or create your own with 16 million colors and save them using photo palettes
choose from fine-tuned shades of white from soothing to vibrant
program your lights to match your routine
My husband's favorite part of the app is the Geofencing, where your smart lights can tell by GPS when you're getting close to home and will automatically turn on. You can even set them to turn on a different color lighting dependent on the time of day like a relaxing theme after sunset.
My husband was worried all of this would be difficult to install, but it was quite easy. In less than an hour, he and my son were experts at using the app and changing the colors on the lights. It works with the Apple HomeKit so you can use Siri to use voice to control the lights directly from your iPhone! My kids like to compete on their iPhones with each other by telling Siri to turn the lights to a certain color.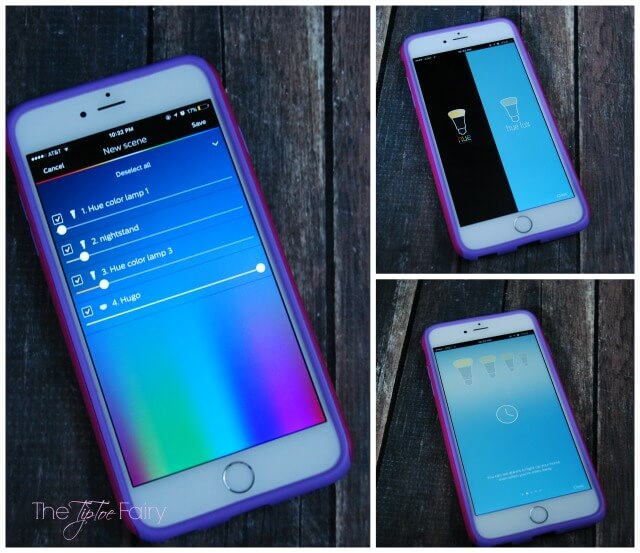 The one light my kids all love is the hue Go (which has been officially christened "Hugo" on the app). It's a portable and wireless light you can take around the house. And, you can change it into all kinds of colors just by telling Siri on your iPhone. My youngest loves to take it to bed as a night light. I think it might be fun to take out on the patio for a little date night.
You can take it anywhere with up to 3 hours of rechargeable battery life. The hue has an on/off switch on the light itself, or you can use the hue app with the bridge to control it with your smartphone.
It helps you to wake up fresh and energized in the morning with deep dimming. The gradually increasing light intensity gives you the feeling you are waking up from sunrise – gently and naturally. As someone with blue eyes that are very sensitive to light, I love having this on my nightstand. It has five patented "natural dynamic effects" which each have their own mix of colors.
Cozy Candle
Sunday Coffee
Meditation
Enchanted Forest
Night Adventure
All this fun stuff was made possible at my house with the new and exclusive to Best Buy — Netgear® Nighthawk™ DST Router and DST Adapter with Geek Squad included!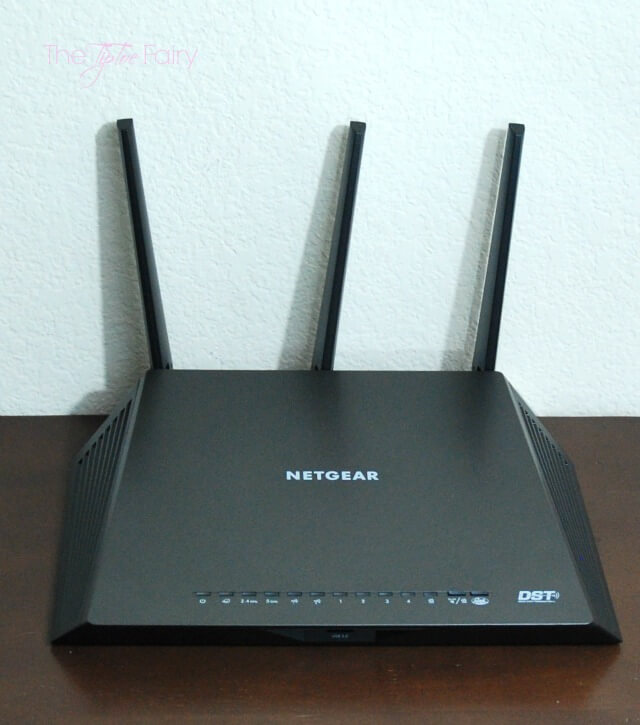 This is a brand new router from Netgear that was exclusively created with Best Buy, so consumers can have an easy and all-in-one solution for their home devices.
Did you know the average US household has 7 connected devices? The more we have, the more strain is put on our home networks which creates slow WiFi and dead zones. But, this new router is set up for high performance to support up to 10+ devices. Plus, you can prioritize devices for streaming video or music, or even lag-free gaming!
The AC1900 comes with one "Dead Spot Terminator" (DST) adapter that can eliminate your Wi-Fi dead zones and improve Wi-Fi access. You can even buy additional adapters for other dead zones. This helped tremendously with our teenager's room, which is in the front of our house. Her room is notorious for being the dead-zone room. Now she can watch Hulu and Netflix without a problem on her phone while in her room.
Best Buy makes it so easy with this new high performance Wi-Fi router, which includes a Wi-Fi extender and Geek Squad Set Up and Support via phone & web, for one full year. You can call The Geek Squad 24/7 for service via phone & web whenever you want instead of the need to schedule an appointment.
Along with our new Netgear router, we also got to try out Sling TV. We cut the cord many years ago and just have a Roku, so this was a bit of a treat for my husband. He is not a huge sports fan, but does enjoy catching a game or two — which is the one downside to only having a Roku or Amazon Fire, etc. With Sling TV, you can watch live shows on ESPN AMC, TNT, TBS, Disney, and more — for just $20 per month. Plus, watch the latest episodes of your favorite shows and new movies on demand. You can also get extra entertainment with add-on packages starting at $5 a month, and HBO® for an additional $15 per month.
You can watch at home or on the go. With Sling TV, you don't have to worry about equipment and set-up fees, and there's no annual contract. Simply sign up online, download the app, and start watching. Sling TV is available on multiple devices:
TV and video players, including Amazon FireTV and Roku
Xbox One
Smartphones, tablets, laptops and computers (select operating systems)
In Best Buy stores ONLY, there is also a $50 off compatible device offer that's available with 3 months of prepaid Sling TV service. You can't get this online! The $50 discount is given in the form of a Best Buy store coupon.
I am hooked on our new Phillips hue Stater Kit Smart Lighting! Have you tried Smart Lighting yet?