This is a sponsored post for The J.M. Smucker Company. All opinions are my own.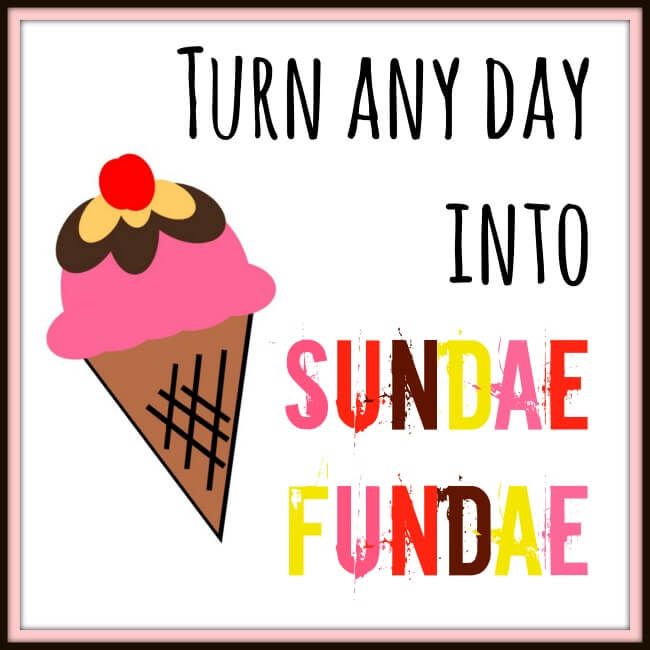 My family loves ice cream. Even as a little girl, I remember it was such a special treat to have ice cream. Now that I'm a mom, I like to do that with my own family. Sometimes I like to make it even more special with Smucker's® Ice Cream Toppings when we have a Sundae Fundae.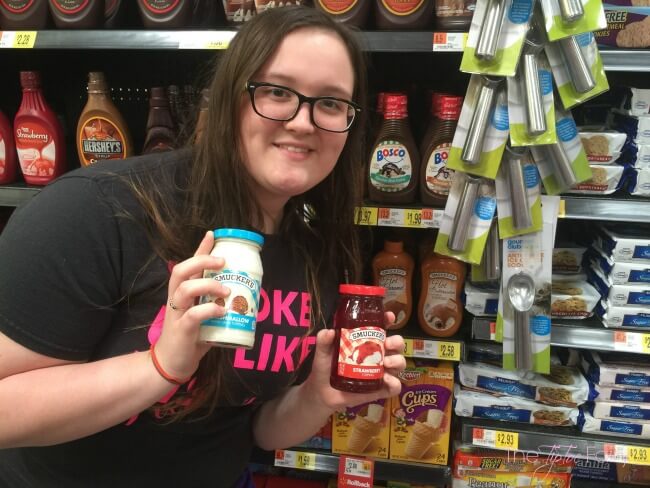 In a few days, my teenager, Miss Em, is going on a long trip without us. She's headed to a youth leadership conference for law and forensics in D.C. for an entire week. I'm so excited for her! We're going to miss her, so we're going to send her off with a litte #SundaeFundae party.
It was just us girls headed to Walmart. I wanted to pick up a few different Smucker's® Ice Cream Toppings for our sundaes! We got hot fudge and caramel and butterscotch! We even found marshmallow and strawberry! I can't wait to try the marshmallow!
I'm making some delicious homemade -no churn- ice cream. You will totally guess the flavor if you've been reading my blog lately. 😉 I can't wait to share it with you! You're going to love it!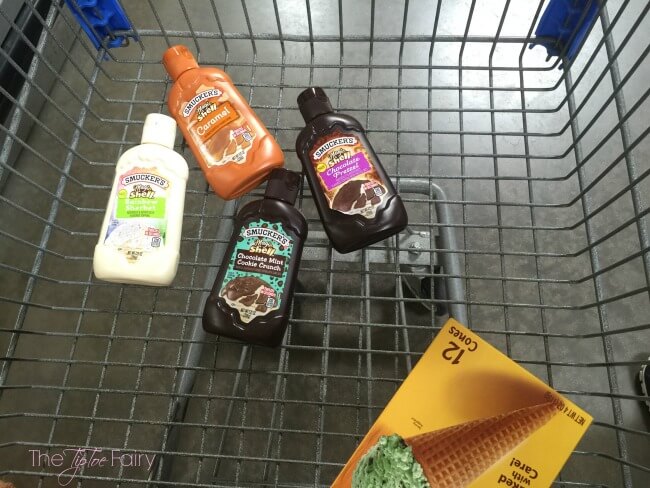 We grabbed cones and bowls. My kids were also thrilled to find all these different Magic Shell flavors. I have to admit, I love it too! We found so many varieties at Walmart. I had no idea there was sherbet and funfetti Magic Shell!
Who doesn't love to turn an ordinary bowl of ice cream into a fun occasion?
Check back soon, I'll be sharing one of my favorite ice cream recipes with all these delicious toppings for #SundaeFundae! It's one of our favorite times as a family. We make sundaes and then spend time together playing board games or watching movies. I can't wait!!