[disclaim]This is a sponsored post on behalf of 360 Capital One. All opinions are my own. [/disclaim]
We all know we should have a savings plan. In a recent survey from Capital One Bank, people said they feel happiness and satisfaction from saving money, but they also find it hard to actually save because of financial constraints and deep-rooted spending habits.
I know this is true for our family. One minute we are doing so good and actively building our savings, and the next minute, both our cars need $1500 in repairs. Sometimes it feels like we're taking two steps backward for every one step forward.
What do you do when you feel like there's no room for saving? Nicole Lapin is a financial expert who has teamed up with Capital One Bank to help consumers 'Challenge Your Savings' to make saving up for those bigger purchases simple and easy. She encourages people to get into the "nitty gritty" with no detail or expense too small when you're trying to get a sense of your overall financial picture — especially when it comes to financial goals like saving for college.
When we did this, we found eating out was really "eating" into our budget. My husband and I started planning meals in advance, and it's really helped stop our going out to dinner.
Are you trying to save for a big purchase? Here are some more helpful tips from Nicole:
Cut out one "luxury" item. If you have high-interest debt, cut out one luxury expense—like dining out weekly or a pricey monthly salon visit—and put use every available dime toward paying down your debt. This will give you a nice financial bump in two ways: 1) once the debt is gone, you'll find yourself with even more "fun" money because you're no longer paying off yesterday's fun money with interest; and 2) you might find that you've lost a taste for those expensive habits that got you into trouble to begin with.
Work as a team. If you and your spouse are trying to save for a shared expense, such as the down payment on a house or a new car, set up a "matching" savings plan and get there twice as fast. You can easily track it all with 360 Savings from Capital One's My Savings Goals tool. To add even more incentive, for every dollar your spouse saves against your goal, pledge to match a dollar. Not only does this method give you both skin in the game but a little friendly competition will move those savings along more quickly.
Take advantage of tax refunds. Stop seeing your annual tax refund as free money. It's not free money; it's your money. As soon as you receive your refund, transfer those funds directly into your savings account to give it a bonus boost. This is one we do. We usually get a refund. I always have it direct deposited into one of our savings accounts.
Saving our tax refund definitely saved us from a financial crisis about three years ago when my husband's ex-wife defaulted on her mortgage and moved out in the middle of the night. The divorce decree required her to remove his name from the mortgage, but she never did. Luckily, our tax return was in savings, and we were able to pay all of it to get the mortgage current and take over the home for ourselves.
Capital One 360 has great tools to help you reach your savings goals.
One tool is the My Savings Plan where customers can set goals, track progress and celebrate saving milestones. You can calculate your goal and set up a tracker. Then, as you reach a savings milestones at 25, 50, 75 and 100 percent, emails are sent to congratulate and motivate you on your savings progress..
Another tool offered is the Automatic Savings Plan which allows you to maximize your savings by having a fixed amount of money regularly transferred from your linked checking account to your online banking account, giving you the higher interest. It's an easy and excuse-free way to stick to financial goals and resolutions.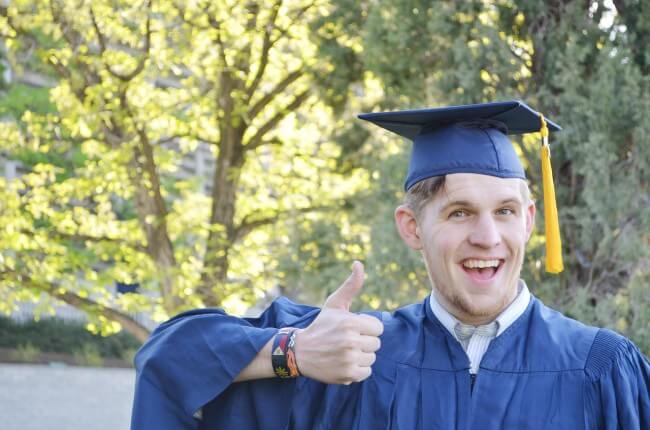 I love that Capital One 360 Savings accounts require no fees, no minimums and provide great interest rates that better support and get you to your savings goals faster. They even have special savings accounts for kids. My kids have these, and their father has the automatic savings plan set up to deposit into their accounts on each of his paydays. With my oldest, I am able to easily transfer money out to pay for her college courses.
Check out this video to get a look at how to effectively plan and save up for a college education for your kids:
You can learn more by visiting HERE. You can also find more savings tips on the Capital One 360 Facebook page!
I'd love to hear your favorite tip for saving!