I'm always looking for new sandwich ideas for my kids and husband. A plain ol' turkey sandwich or pb&j can get old really fast. A couple weeks ago I shared a little robot sandwich for a fun kick. Today, I'm sharing three scrumptious sandwich ideas my family just loves using a variety of Nature's Harvest® breads.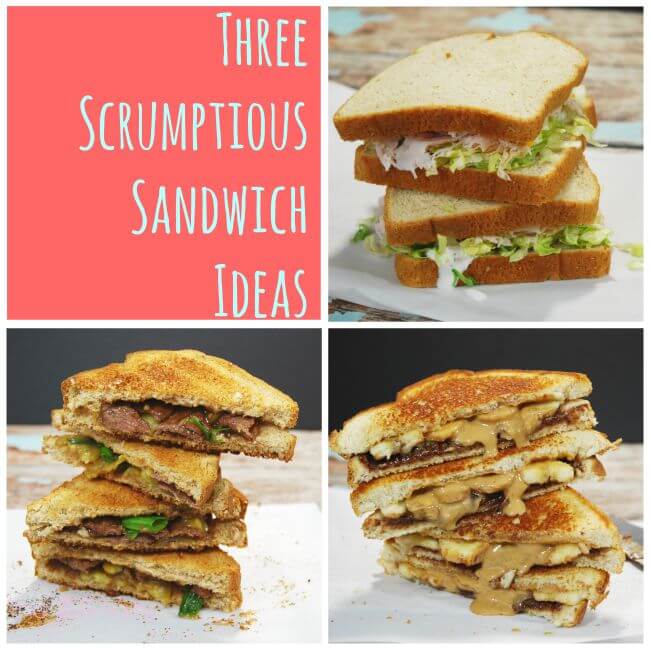 I love to use Nature's Harvest®. Not only does it taste great, but it's The Easy Choice for Whole Grains! I know that every one of them is baked with whole grains and at least 8 grams per serving. Plus, they all have no artificial flavors, colors or high-fructose corn syrup, and ALL Nature's Harvest® varieties carry the whole grain stamp! This way whether you use Whole Grain White, Honey Wheat-or any other variety, moms can be sure it's made with whole grains because it says Nature's Harvest®.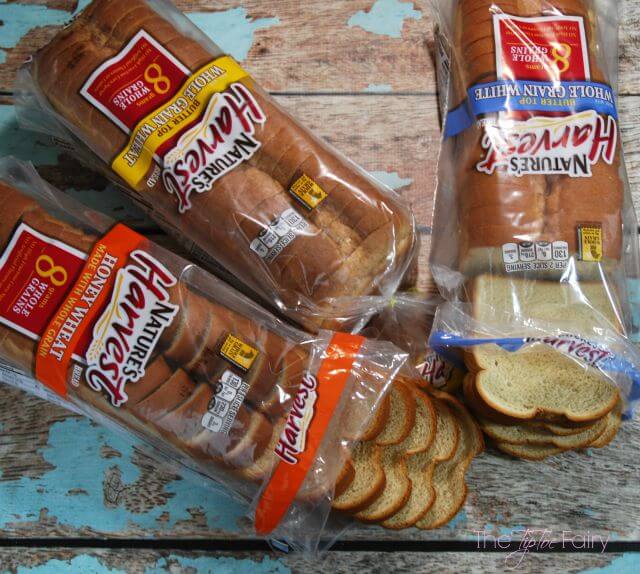 Plus, right now Nature's Harvest® Honey Wheat is on rollback for $1.97 nationwide only at Walmart! Let's make some sandwiches!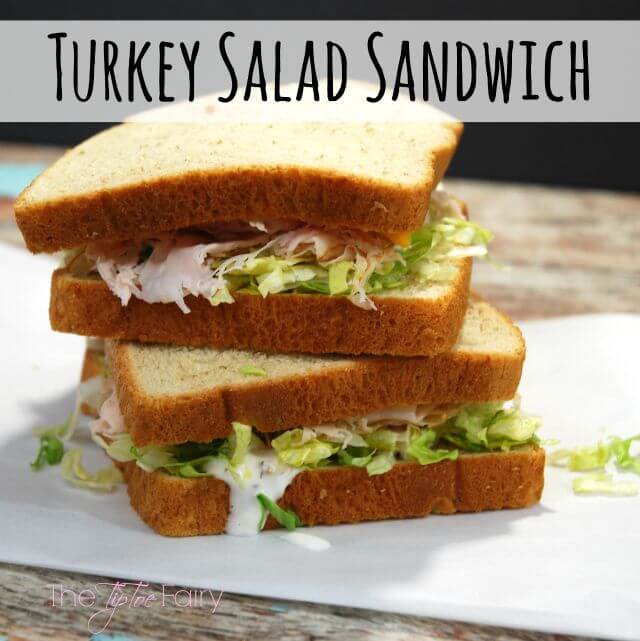 First up is one of my personal faves. We call it Turkey Salad. My kids love this sandwich as much as I do. Here's a list of ingredients:
any variety of Nature's Harvest® (I prefer Whole Grain White for this one)
lettuce and any other veggies you'd like (my son loves onions on this one)
smoked turkey lunch meat
creamy Italian dressing
vinegar and oil
pinch of black pepper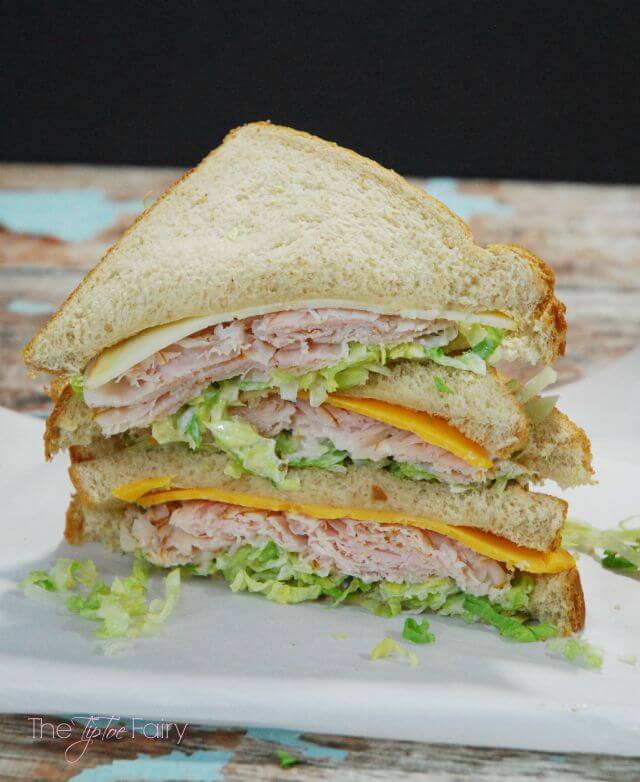 I pile on the lettuce and other veggies on one side, then drizzle with vinegar and oil and creamy Italian dressing. On the other side I layer shaved turkey. I add a pinch of pepper, and then put the sides together and slice in half. This one is a favorite with my tween.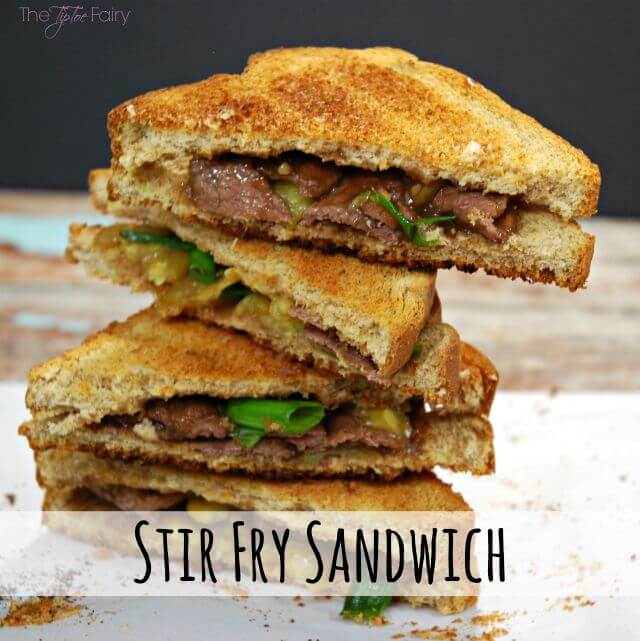 Next is the Stir Fry Sandwich. I found inspiration for this one from our stir fry meals. We like to put all the meat and veggies in Moo Shu pancakes, and I thought it might be really good on toast, too. My husband got so excited when he saw me whipping this up today. He ate it before I could even have a bite!
For this sandwich, we toast the bread and pile on leftover stir fry meat and veggies. This one is best served warm.
any variety of Nature's Harvest® (I prefer Whole Grain Wheat for this one)
leftover stir fry meat and veggies
green onions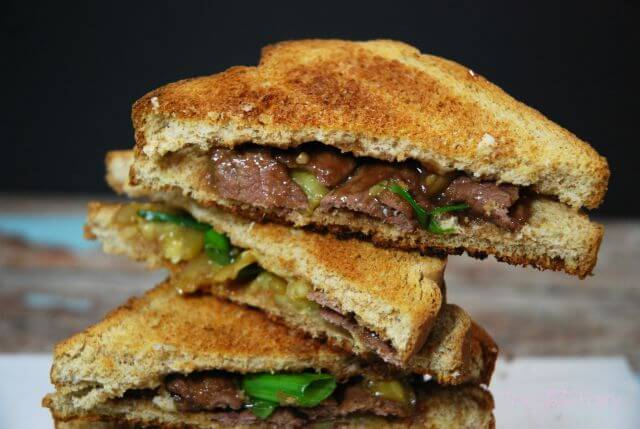 Toast the bread prior to making the sandwich. Next, heat up leftover stir fry and top one piece of toast. Next, add a few green onions. Top it with the second piece of toast and cut in half. I like to serve this one in parchment paper, so my kids or husband can easily heat it up for lunch at school or work.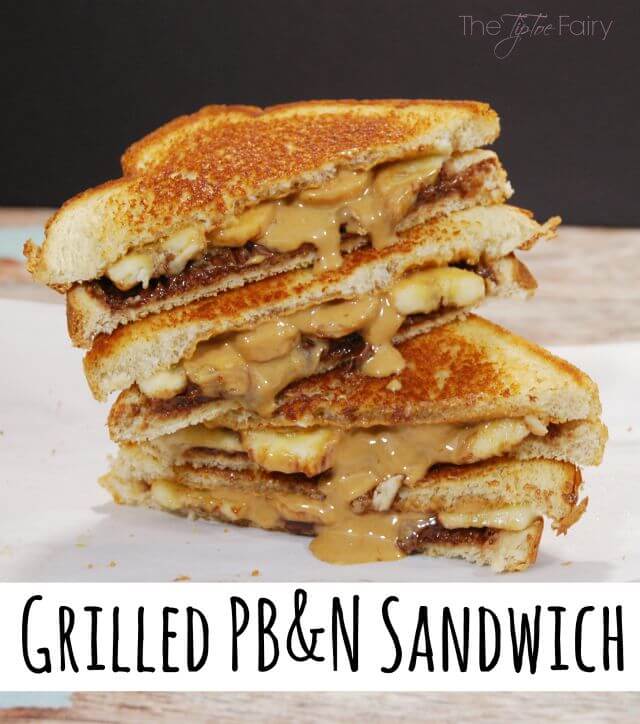 Our last sandwich is my teenager's favorite, and it will definitely melt in your mouth. I call it the Grilled PB & N Sadnwich, which stands for Peanut Butter, Banana, and Chocolate Hazelnut spread. It's divine!
any variety of Nature's Harvest® (I prefer Honey Wheat for this one.)
one banana, sliced
peanut butter
chocolate hazelnut spread
1 pat of butter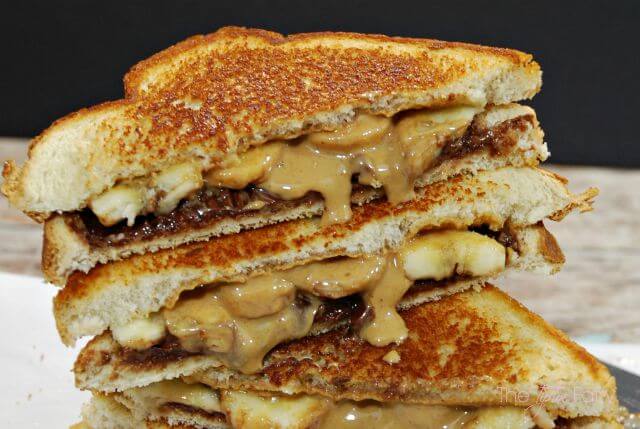 First, I spread chocolate hazelnut spread on one piece of bread, and then I spread peanut butter on the other. Next, I slice up a banana and add about nine slices to the peanut butter side. Then, I heat up a skillet on medium and melt a pat of butter and grill it until the outsides of the bread are golden brown.
Each of these sandwiches feature Nature's Harvest® breads which all have whole grains. Do you know much about whole grains? Check out these ways moms everywhere are adding them to diet (Source: NPG Group's 29th Annual Report on Eating Patterns in America 2014):
57% of American consumers eat whole grains at least every two weeks in their diet (#2 in their list of BFY eating habits after "Reduced/No Fat")
56% of American consumers are already trying to add whole grains into their diet (#1, Fiber and Protein #'s 2 and 3 following)
"According to a recent nationwide survey conducted on behalf of Nature's Harvest® bread, nearly 75 percent of moms have employed creative methods, such as styling food into fun shapes, to get their children to eat more nutritiously."
"In our recent survey of moms with children ages four to 13, we learned nearly half of moms are concerned about their children's nutrition and that 52 percent consider whole grains one of the most important nutritional considerations when purchasing food at the grocery store"
Wanna get a $5 Walmart gift card for free? Click HERE to take a 10 minute opt-in shopper research survey so you can share that Nature's Harvest® can know what your friends and followers think about whole grains and share the URL for a 10 minute opt-in shopper research survey. They'll send a $5 Walmart gift cards to the first 100 people that fully complete the survey!
Do you have a favorite sandwich?