This post is sponsored by T-Mobile.
One of the most important things I want to pass down to my children is empathy and teaching them to give to others, whether it's learning to share and taking turns on the playground or shopping for gifts during the holidays to donate to those in need.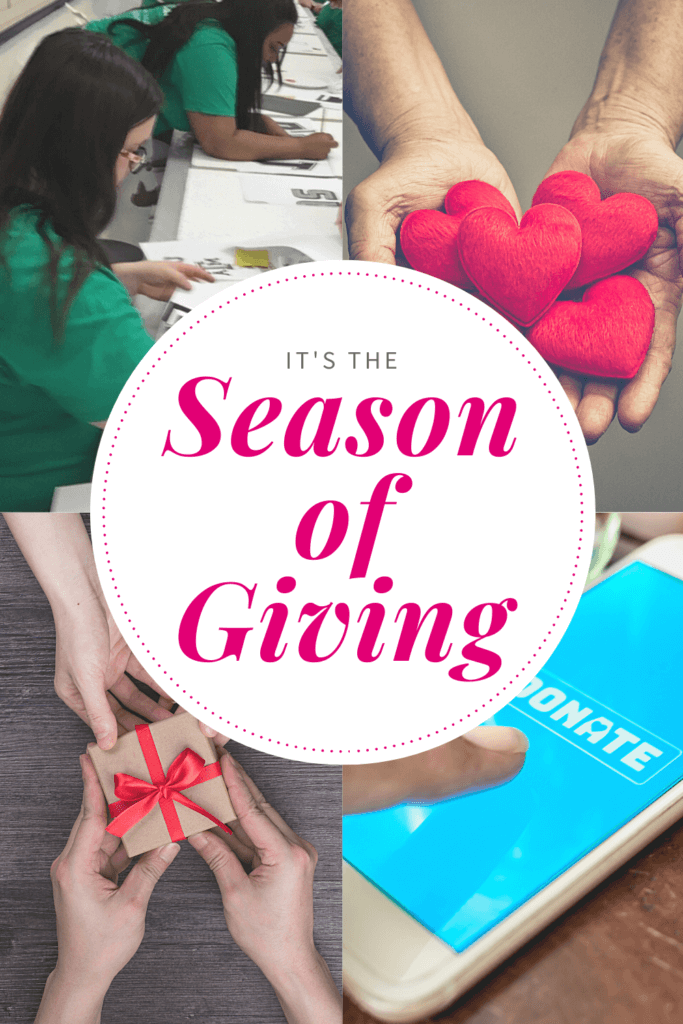 Often, when I buy things or choose a particular company, I look for companies that give back to our communities. This is one of the big reasons why I am a T-Mobile customer. Their amazing rates and deals are not the only things that make them the Un-carrier. They also really value helping others, including military members and veterans.
What is Giving Tuesday?
Giving Tuesday is here! It started in 2012 as a global generosity movement to encourage people to do good and unleash the power of giving. It's grown to millions of people helping others all over the world.
There are so many ways to give to others. Giving doesn't always mean money. You can give your time, too. We do a lot of volunteer work as a family.
Here's a few ways to help others:
Give to the companies and organizations that you value and love.
Support small businesses by purchasing local, buying gift cards, or even writing online reviews.
Help your local food pantry by donating food or volunteering.
Reach out to a neighbor, elderly relative, or veterans to help combat loneliness.
The Season of Giving with T-Mobile
This year T-Mobile is gearing up for the Season of Giving to make the holidays a little better and brighter for families in need. T-Mobile is rallying their employees, customers, and fans to help them raise $1,000,000 to help parents purchase holiday gifts and essentials for their kids on layaway with the program Pay Away the Layaway.
I've previously written about T-Mobile and their unwavering support of military and veterans, and this Season of Giving is no different because they are making sure military families are included by paying off layaway balances at military exchanges for kid's holiday gifts and essentials in addition to Burlington Stores.
They kicked off the Season of Giving today, Giving Tuesday, November 30th, with an initial donation of $250,000 to Pay Away the Layaway to support families and help purchase supplies and gifts for their children.
Then, T-Mobile is going to provide ways for employees, customers, and fans to help make that $1M goal.
How can you help Pay Away the Layaway with T-Mobile?
Are you a customer of T-Mobile? Do you know about T-Mobile Tuesdays?
T-Mobile Tuesdays brings amazing deals and freebies every week on Tuesday! But you have to have the T-Mobile Tuesday app to get them.
I make sure to check it every single Tuesday and have received some awesome deals and freebies! Make sure you download it today!
Beginning today through December 14th, 2021, T-Mobile customers can click-to-give via the T-Mobile Tuesday app, which will donate $1 to Pay Away the Layaway on your behalf, up to $300,000!
You don't even have to be a customer to help! If you're not a customer, you can still help donate by re-tweeting T-Mobile's post for #TMobileGivesBack to trigger a $5 donation to Pay Away the Layaway, up to $200,000!
Make the Holidays a Little Brighter
This holiday season I hope you have a wonderful time with family and friends and find ways you can help others. If we all work together, we can make the holidays a little brighter for those in our communities.