[disclaim]This is a sponsored post on behalf of The J.M. Smucker Company. All opinions are 100% mine. #Snackation[/disclaim]
Awhile ago I shared with you our fun shopping trip to Walmart for snacks for our road trip. We were preparing for a mini road trip down to Austin. I was invited to attend the Disney Social Media Moms Conference in Austin — which was so much fun! We got to do pin trading, hear The Crafty Chica, learn about SnapChat and making videos, and Mickey Mouse was even there!
We went down to Austin a couple days early to have a bit of fun. It's a 3 1/2-hour drive. I packed snacks and a cooler for our road trip, so we could have a #Snackation on the way down.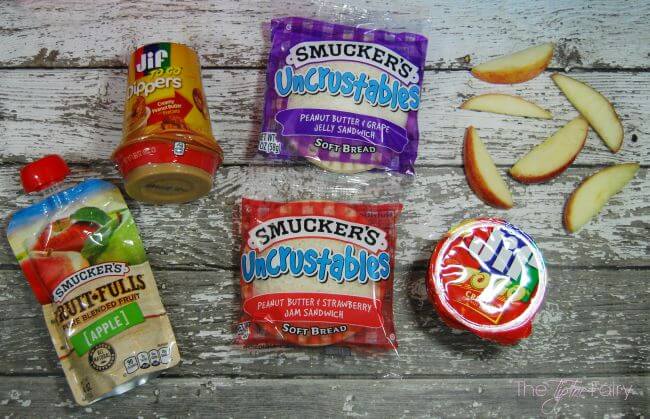 Don't you just love the dollar store? I know I do. I got these cute little totes for each kid. Then, I froze water bottles and put them in the bottom of each tote, to keep everything like the fruit slices and applesauce nice and cold.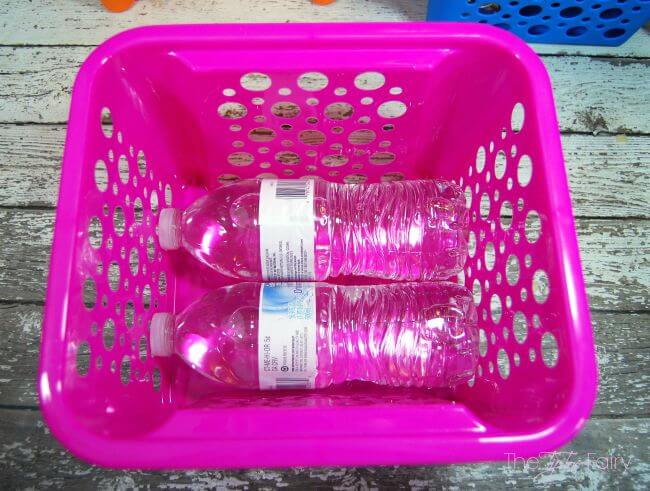 I loaded up snacks of Fruit Fulls, JIF to go, Smuckers Uncrustables, and some fruit and veggies for dipping.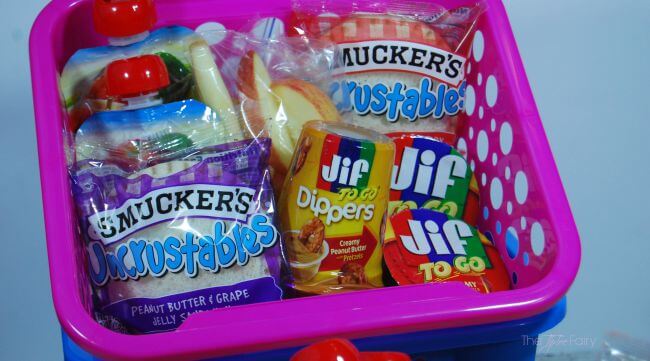 Here are a few quick Snack Box Tips for kids for your next road trip:
Freeze a couple of water bottles ahead of time to go in the bottom of the box.
Put a variety of snacks. My kids always love digging through to see what they've got in the box!
Include an easy dip like JIF To Go along with some fruits or veggies.
Pack Smuckers Uncrustables straight from the freezer, so they'll defrost for the perfect snack along the way.
Make sure to include an easy fruit treat like Smuckers new Fruit Fulls. (These are so my favorite!).
While we were there, we saw the bats come out from under the Congress Ave bridge.
We also spent a day at the Natural Bridge Caverns. The caverns were beautiful, but it was a killer walking back up to the surface. You can't tell from this collage of photos, but these rooms are like 200 and 300 ft tall! In fact, when Texas had a ton of rain this spring, these giant caverns were filled to the top with water!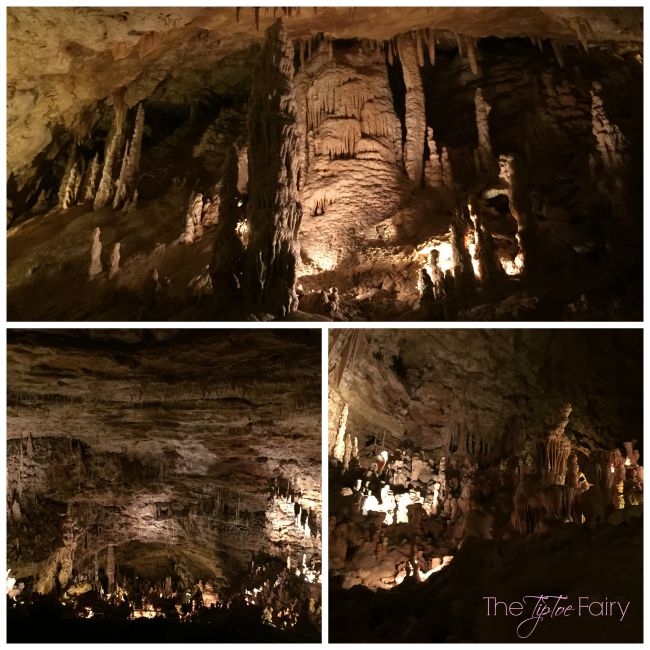 They have several other activities at the caverns, but we absolutely loved panning for stones. They have this giant water trough with pans attached. Then, you buy a big bag of dirt full of stones and rocks, and you pan it. Nate kept telling me he'd never seen me have so much fun. We found so many stones like amethyst, rose quartz, even a sapphire.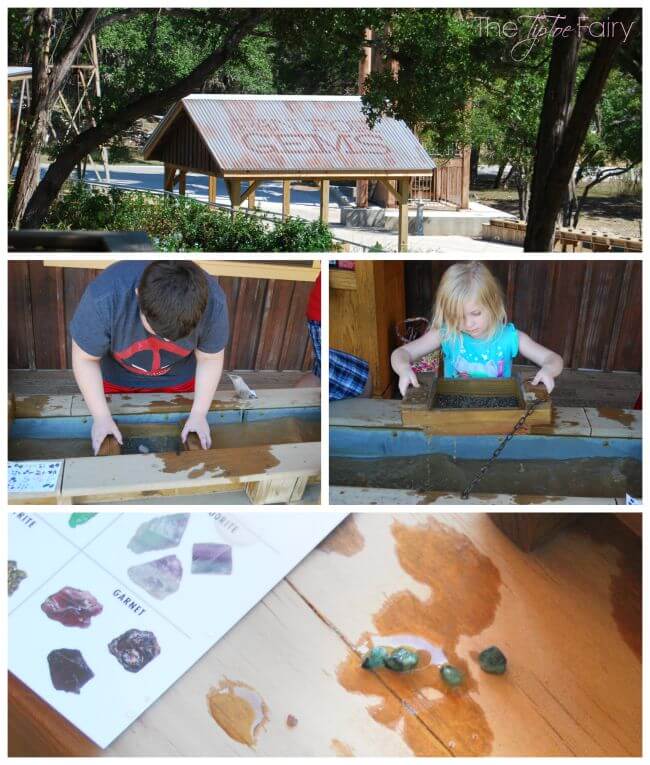 The next time you need to prepare snacks for the road, check out Smuckers at Walmart!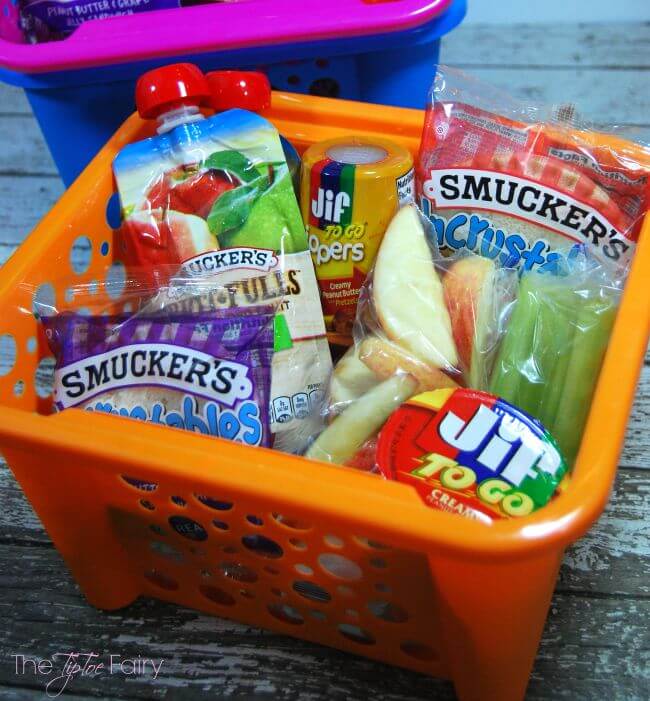 What are your kids' favorite snack box treats when you head out on a road trip?