Don't you love finding out there's a secret ingredient in a delicious meal? I just love it when it's something you'd never suspect. I have a slow cooker recipe for some amazing meatballs with a secret ingredient you won't guess!
This shop has been compensated by Collective Bias, Inc. and its advertiser. All opinions are mine alone.
Would you ever think meatball sandwiches had Coke in them? My family raves about these meatballs every time I cook them, and they have no idea I add Coke to the slow cooker. I know it seems totally weird, but it was purely an experiment one day. They came out so good, I've made them that way ever since.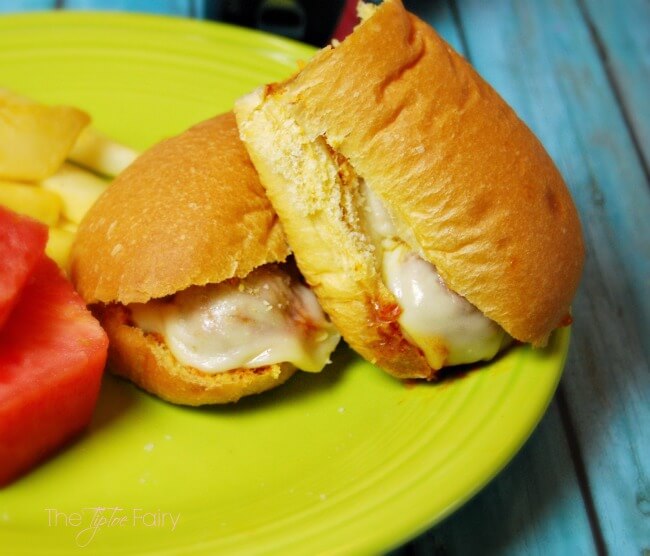 A few days ago, I made my secret ingredient meatball sandwiches for our family game night. One of our favorite games is Bezzerwizzer. If you like trivia then you might enjoy this one. In this game, you pull your trivia categories out of a bag, a bit like Scrabble, but it's a little different in that you can steal someone's category tile or you can use a colored tile to answer someone else's question.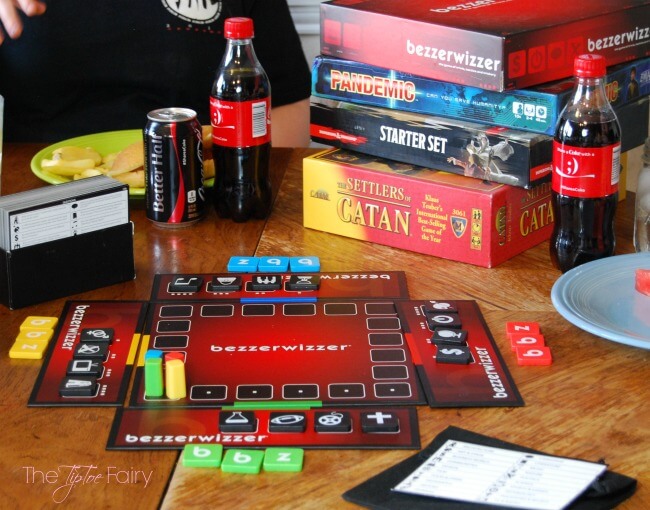 These sandwiches are perfect for game night or movie night because they are so incredibly easy. Here's how to make them:
Turn the slow cooker on HIGH. Then, throw in one package of frozen meatballs.
Pour in about 24 oz of tomato sauce. This is not a hard and fast rule. You can really use any kind of tomato sauce like spaghetti sauce or crushed tomatoes (my fave!). I've used all of the above, and they always come out fantastic.
Meatballs are one of my guilty pleasures, and I especially love them with just plain ol' tomato sauce. My family, however, do not. They want something more flavorful than just tomato sauce, so, I spice up the meatballs with Coke. Just pour in one 20-oz bottle of Coke.
At this point, you just stir them up and make sure all the meatballs are well coated.
Let the meatballs simmer for 2-3 hours. When you open the lid, you want the sauce boiling just a little.
I like to use bakery style hot dog or brat buns, but you can use any kind of buns you want. Slice open your buns, add some cheese (provolone and mozzarella are what I like), and then add some meatballs and sauce.
I toast the sandwiches for about five minutes to get the cheese good and melted. Then, I serve them immediately with a dash of Parmesan cheese on top.
Total Time:
3 hours
5 minutes
A super easy meatball sandwich recipe, perfect for game night or movie night, with a secret ingredient!
Ingredients
1 package of frozen meatballs
24 oz tomato sauce (or spaghetti sauce)
1 20 oz bottle of Coca Cola
8-10 Sandwich buns (I use bakery style hot dog buns)
2 pkg sliced Provolone or Mozzarella cheese
Instructions
Turn the slow cooker on HIGH.
Add 1 package of meatballs.
Add tomato sauce.
Add entire 20 oz bottle of Coke.
Stir to coat the meatballs.
Let cook for 2-3 hours. When ready, the sauce should be boiling just a bit.
Slice open the buns.
Add cheese to one side of bun and meatballs to the other.
Toast for 5-10 minutes until cheesy is melted.
Add a dash of Parmesan cheese and serve.