I had grand plans to get this tutorial up yesterday, but my two youngest children have their days and nights mixed up from sleeping late in the summer. It's mainly my fault. I am a night owl, and they like to stay up with me. Then in the last week or so it was getting later and later. I don't even want to admit how late they were up earlier this week.
I've been a night owl my whole life. I remember my parents making me lay in bed, and all night I would sing to myself as a kid because I was wide awake and could not sleep. My mom was the same way, and so was my grandma. I'm assuming it's inherited. My parents still put me to bed on a schedule, but my brain just didn't get it.
I know all 3 of my kids have inherited this. My teenager, however, is getting her rear kicked in Band Camp. She spins flags and sabres in the color guard for 8 hours a day right now. She pretty much falls into bed within a hour of coming home and doesn't move much until the next morning.
I decided with school fast approaching, it was time to get ourselves back on a schedule. We started Wednesday night. Then, yesterday I woke everyone up by 7 AM, and we stayed busy until last night. Surprisingly, it's been less painful than other summers.
With all that fun, I skipped blogging for the last 2 days, and I think we're finally on a schedule – fingers crossed! And, now here we are!
This tutorial goes along with a fun dress I shared earlier this week – Tie Dye Bustle Sun Dress.  You can use this tutorial to easily add straps to any knit sundress.
This is a sewing tutorial for knit binding. It can seem scary, but it's really not hard. It's much like bias tape, and very easy to make. Once you do it the first time, you'll love the look and want to do it again and again.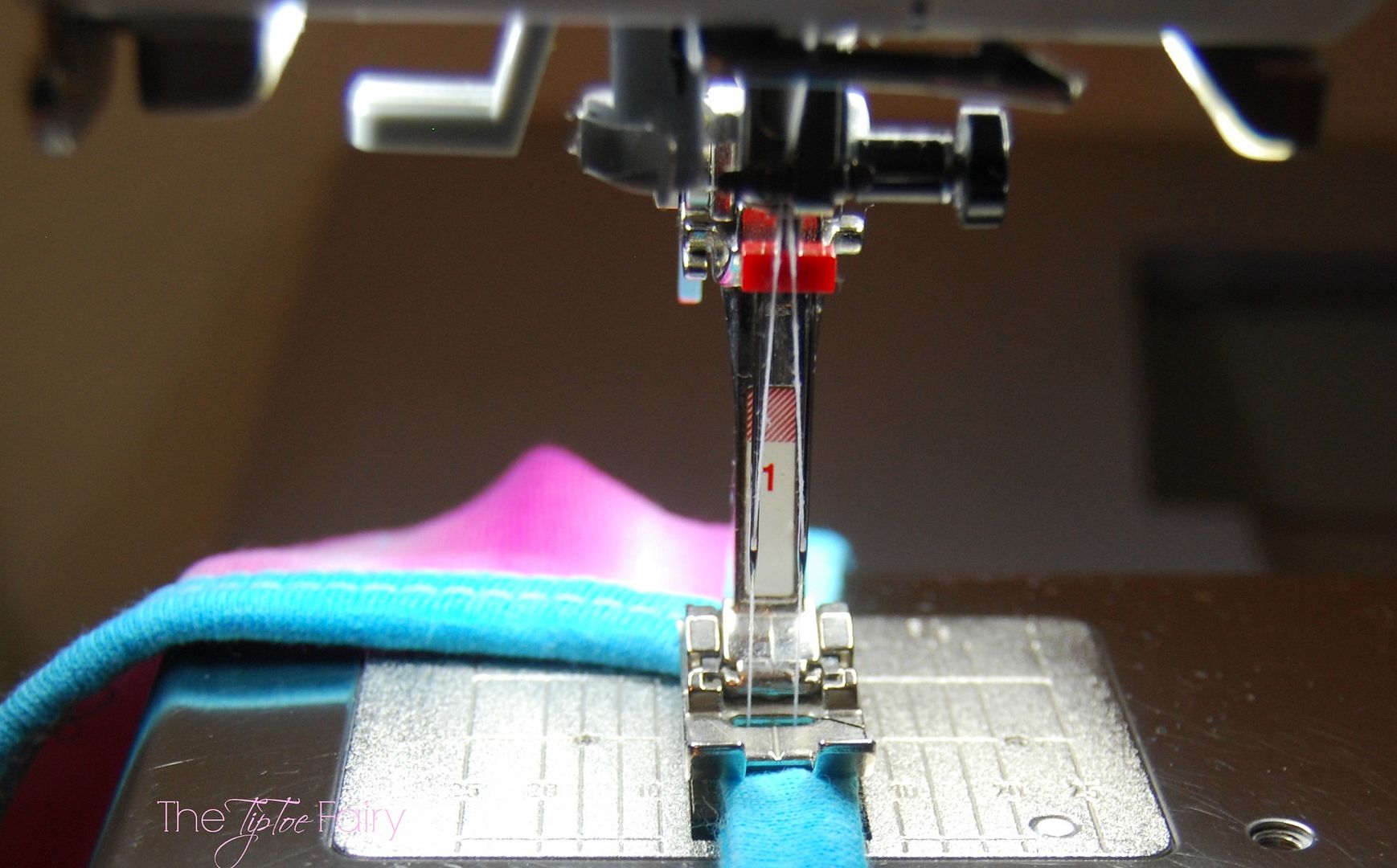 First and foremost, a double needle makes it look awesome! You can use a single needle, but a double makes helps with the stretch of the knit, and it looks amazing! You can pick one up at your local fabric store.
To add the second thread in your sewing machine, just thread it along with your first thread and stick it through the second needle. That's it! The second spool can be a bobbin you leave on the bobbin winder. I prefer a full spool and putting the spool in a coffee cup behind the sewing machine works great!
About double needles. I have found I prefer the 4/80 size. It's the common one usually sold in craft stores. There are other sizes that are wider and more narrow as well, and those can be found online.
To create your knit binding:
1. First lay out your fabric folded over as smooth and straight as you can get it.  The best way to get a smooth straight cut is to use a plastic quilting ruler and rotary cutter.
2. Measure and cut your binding strips to be 2 inches wide.
3. Next, heat up the iron to give them a good pressing.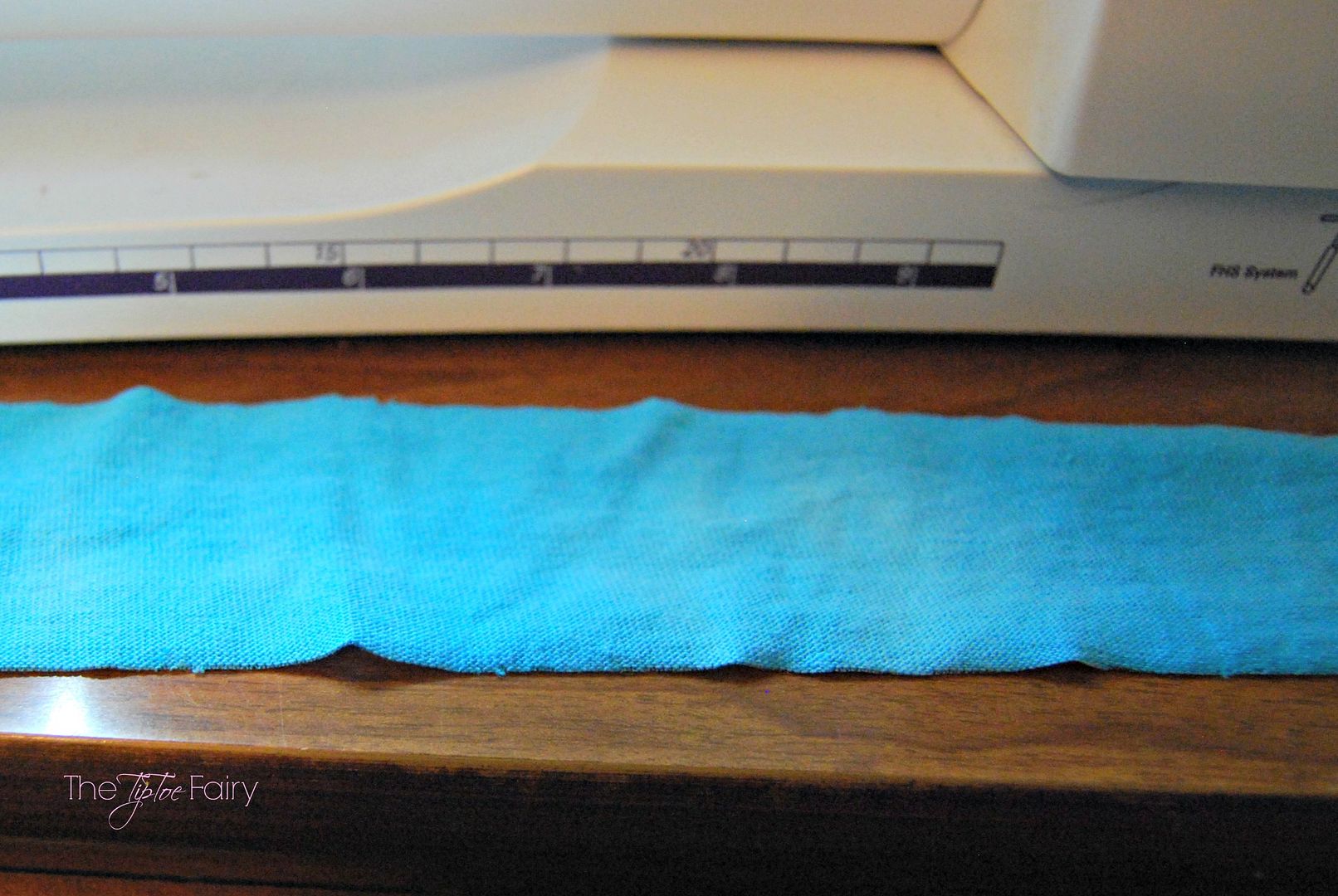 4. Lay out the binding and fold the raw edges inward, slightly overlapping and press along the whole strip.
5. Fold the folded edges together and press along the entire strip.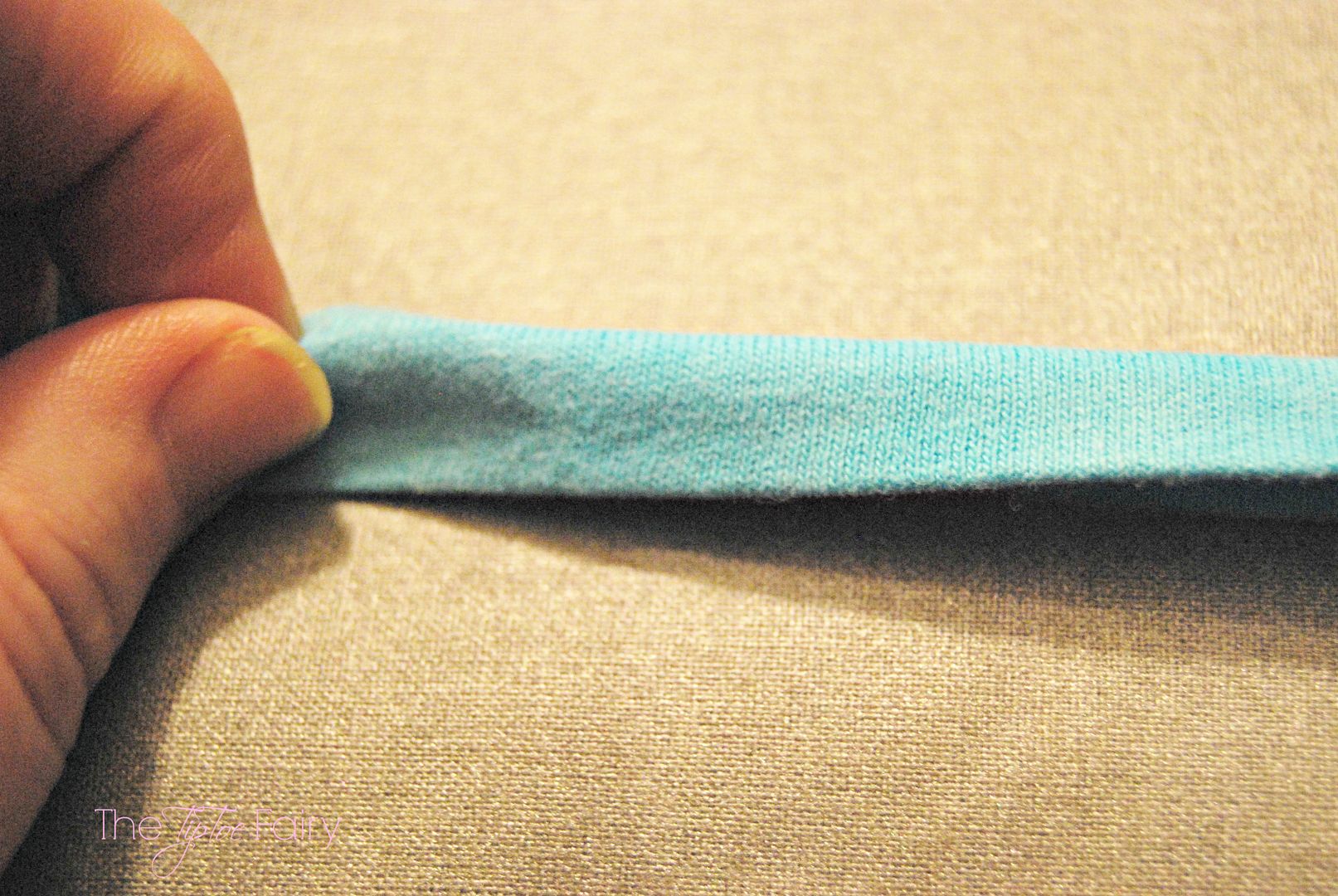 6. Now pin it on to the edge of your clothing.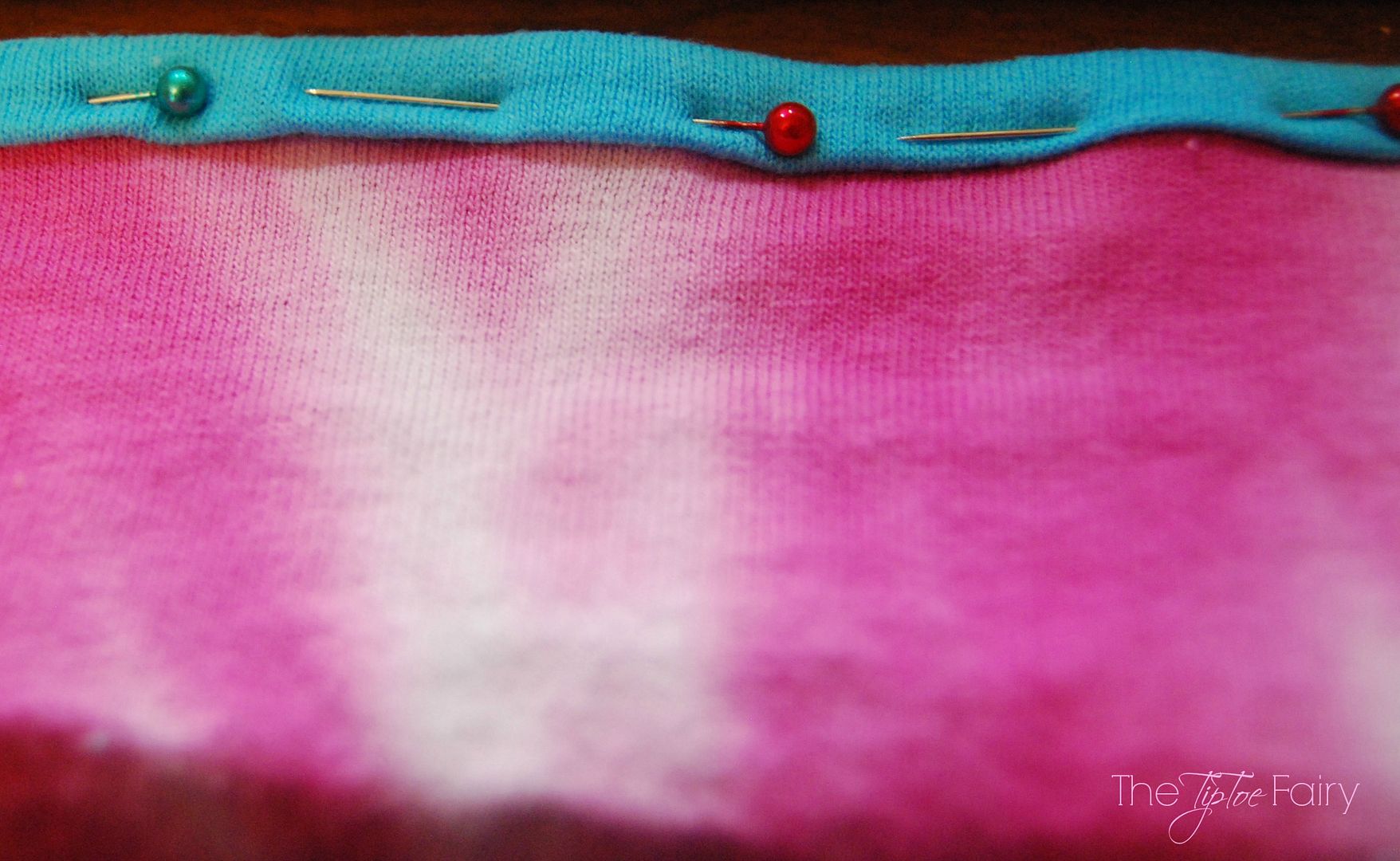 7.  I line up the left edge of the binding just to the right edge of the middle part of the presser foot.  You can see it in this picture below.  As you sew, stretch the fabric and binding together just a bit.
8. Here is the finished piece. Notice how I leave about an inch on the raw edge and sew down it. This way I know it's secure, and I can clip that just before pinning the vertical knit binding that will form the straps.
9. When you do add the binding that forms the straps, make sure you measure on the body the distance from each the front and back bodice pieces, so you know how long to make the strap between them. For a 4T, I used 4 inches.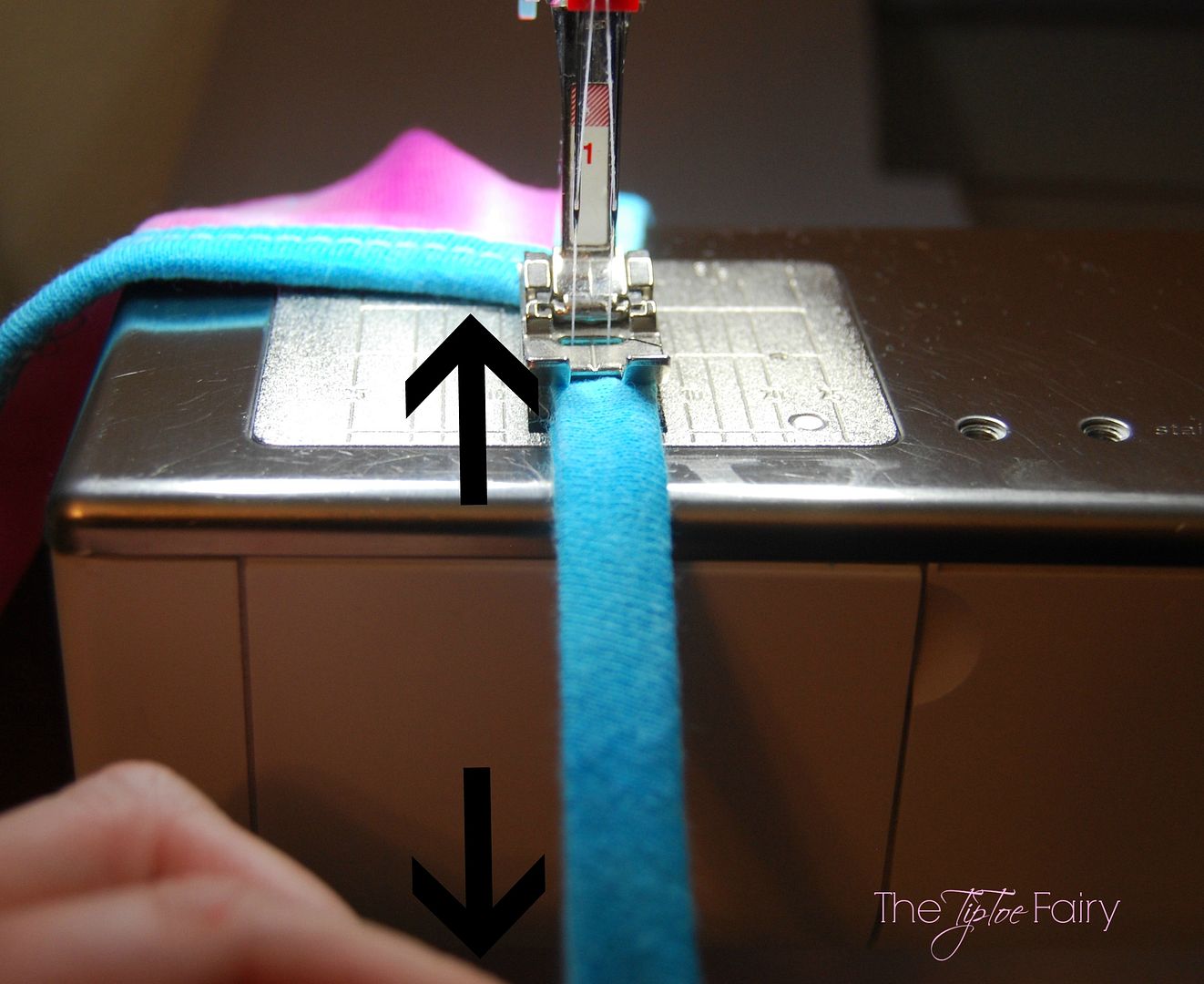 If you're more a visual learner, like me, here is a step by step process of how it's done via photos: 
I hope this tutorial helps you in some way.
We have our annual country fair coming next week. I'm thinking of entering the Tie Dye Bustle Dress into it. I'm nervous, lol! Wish me luck!