I am so excited to announce we are partnering with Guitar Center and The Motherhood to give you a peek into their music lessons program with electric guitar lessons for my teen.
We have always been a very musically-minded family. My husband has played guitar since he was a teen. I was in marching band as was my college-age daughter in high school and still now in college. When my son, Ethan, started middle school, he knew immediately he was joining band.
He has developed an amazing talent with his trumpet over the past few years. Last year, he wanted to add to his musical education with a new instrument – the electric guitar. He started with online lessons, but now that we have a new Guitar Center just down the way from us, it's the perfect time to get into private lessons.
Music Lessons & Self Confidence
I am all for my children learning music. It has so many benefits from better hand/eye coordination to making math easier, but most of all I see it give my son such confidence. Since he first started learning a musical instrument, I've seen his confidence just grow.
Ethan is a good, quiet kid, but he's no longer deathly shy. In the past, he has been hesitant to talk to his teachers about a grade or a if he needed help. Now, he's not afraid to talk to his teachers about issues with his school work.
He also used to hang back and just stay in the background when it came to his peers at school. He's not afraid to be a leader among them and has even called some of his friends out when they were teasing another kid. I am so proud of the way he is growing up to be a confident young man, and I think music has really helped him get that confidence. With Ethan's guitar lessons, now he's even talking about starting a band with his friends.
Guitar Center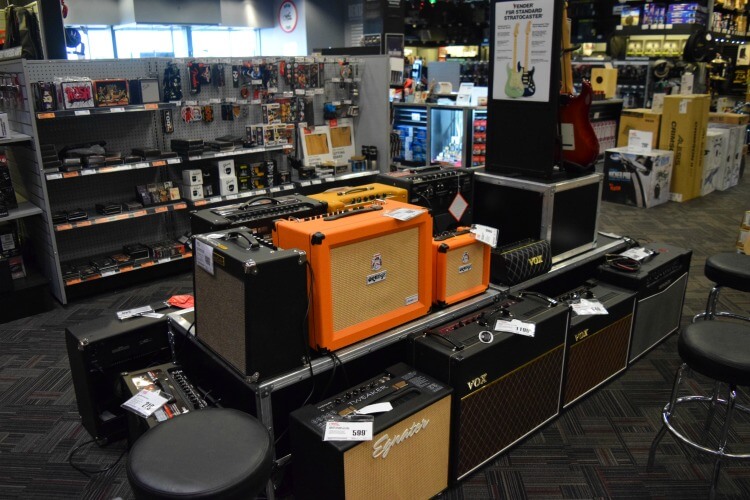 Music education is an amazing foundation for our kids for academic, social and cultural success. A great place to start is with Guitar Center. They are one of the largest independent music educators in the U.S.
Their curriculum teaches theory through contemporary music that's tailored to your goals and interests.
Their instructors are playing musicians who have a passion for music to help your child reach their goals.
They offer all kinds of instrumentation from violin to voice. They make sure you have a good musical foundation so you can achieve any level of expertise on your choice of instrument.
With over 200 locations nationwide, they are a one stop shop that makes it so convenient from lessons to retail and repairs. They can cover all your music needs.
Plus, they have a 6-tiered achievement program to monitor progress and get you from "Opening Act to Headliner" on your own schedule.
Make sure to follow along on social media over the next few months. I can't wait to share updates on Ethan's progress with his electric guitar lessons.
Interested in lessons, too? Find a Guitar Center near you.