I attended a free screening to facilitate this review. All opinions are my own.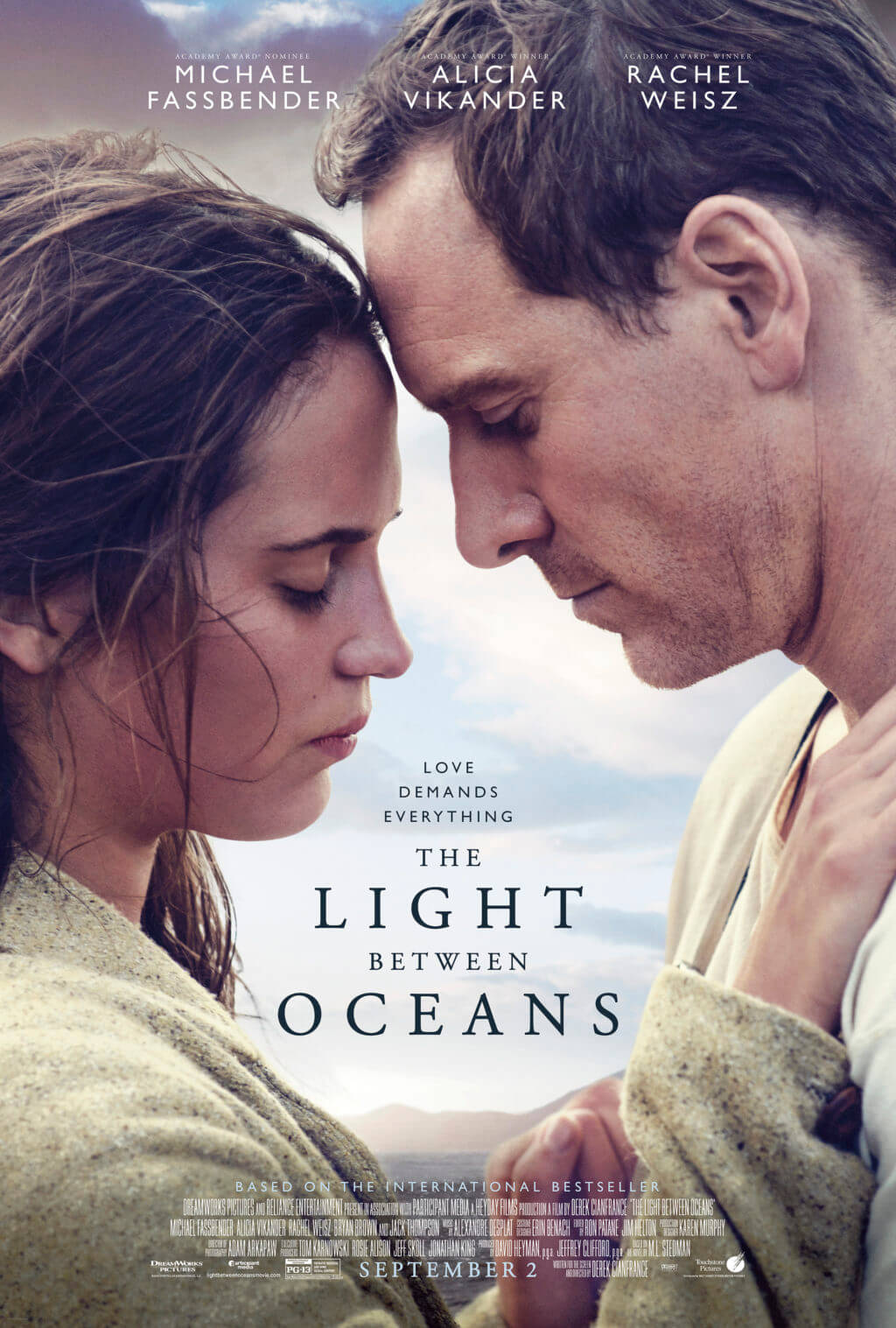 I tried to get through this book a few years ago, but as a mother, it was hard. I had to put it down and never really picked it up again. However, when I heard it was a movie, I thought it was an intriguing idea.
The Light Between Oceans is about a childless couple who live at a lighthouse out on an island in the sea completely alone. Then, one day, after another heartbreaking miscarriage, they find a boat with a dead man and a baby who is very much alive. They decide to take the baby and raise her as their own.
My husband really loved this movie. He's a strange one though. He likes slow-paced movies that can seem rather ambiguous at the end. This one felt very much like that. It's quiet and not a whole lot of dialogue and rather slow paced. While I liked it, I also felt a bit bored. They spent a long time establishing everything, long before the boat arrives. My husband thought it was just right because it really lets you know the characters.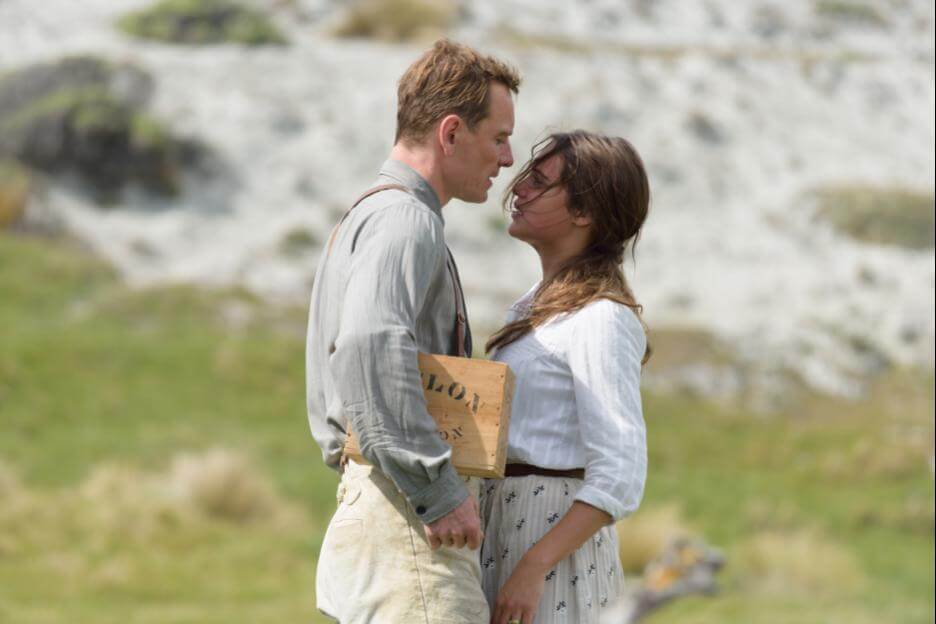 The story begins with Tom Sherbourne (Michael Fassbender) getting a job as the lighthouse keeper and being warned it's a very lonely job. But, he's just come back from WWI and seems to have some survivor's guilt. He meets Isabel, who makes him feel again, and they begin a little courtship via letters. Soon, they are married and living together on the island.
She desperately wants a child, but after two bad miscarriages, she is distraught. Then, the boat shows up, and she convinces her husband that they must keep the child and not report it.
Time passes, and they are happy with their little girl. Then, they go visit her parents and while getting their new baby christened, Tom learns the story behind the child. It eats at him until he does something unforgivable. At least, if I was his wife, I would never forgive him.
Michael Fassbender spends most of his time looking tortured and brooding. His wife Isabel, played by Alicia Vikander, is usually in tears.
The entire movie is full of beautiful, but desolate shots of the ocean. You really learn what it's like to live out on uninhabited island completely alone.
When secrets are revealed, it is hard to get through. I was probably crying through the last 20-30 minutes of the movie. As a mother, it hit me hard.
Even though The Light Between Oceans had a rather slow pace and might have been better made for a television movie, it had some really thought provoking moral questions we enjoyed discussing after it was over.
My husband and I spent the rest of the ride home talking about the choices made in the movie because there is such a blur of what is right and wrong. It's a perfect date night movie to see and then go have a lively discussion for dinner.
Learn more on Facebook, Twitter, or Instagram.