[disclaim]This post was sponsored by General Mills through their partnership with POPSUGAR Select. While I was compensated to write a post about Pillsbury™ Grands! Cinnamon Rolls, all opinions are my own.[/disclaim]
I love the weekends for sleeping late and relaxing. My kids are another story. They tend to wake up early just like it's another day for school.
Every once in awhile my husband lets me indulge all snuggled up in the covers with the bed to myself. Over the years, he has learned to make a few easy things for breakfast. The kids love helping him. Sometimes they even bring me breakfast in bed. Here's his top five:
Cheese toast
Cinnamon toast
Cheese quesadillas
Oatmeal
Monkey Muffins with Pillsbury™ Grands! Cinnamon Rolls
My youngest loves to bake along with me, and now she and Daddy have a special way to make cinnamon rolls that are all their own. They take Pillsbury™ Grands! Cinnamon Rolls and turn them into pull apart Monkey Muffins. Boy, are they delicious!
These are super simple to make. Older kids can easily make these themselves with mom or dad in charge of the oven.
Just cut the cinnamon rolls into eighths. If the cinnamon falls out, just squish it back together.
Fill each muffin tin up to the top with pieces. One package of cinnamon rolls made nine muffin tins full for us.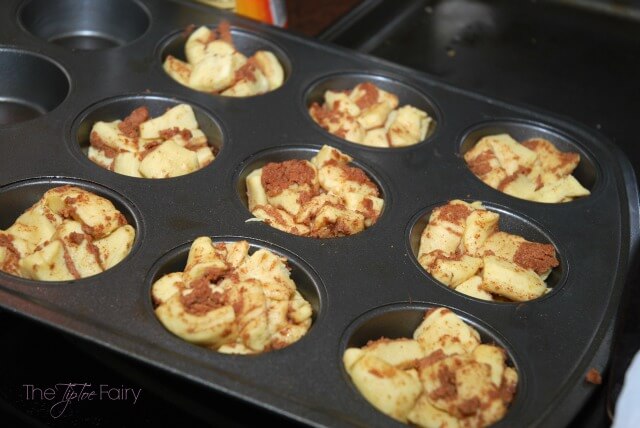 Follow the baking directions on the package. Our monkey muffin cinnamon rolls baked for about 15 minutes and came out perfect.
Once they cooled a bit, they transferred them to a fancy cake plate. Then, it was time for the icing!
Molly's favorite part is icing the cinnamon rolls. She takes her icing job very seriously. One of my favorite things about Pillsbury™ Grands! Cinnamon Rolls is that they come with plenty of icing to cover reach roll.
She is so proud when she makes a batch with Daddy on Saturday morning. She usually comes running and hops into bed with me to tell me all about it.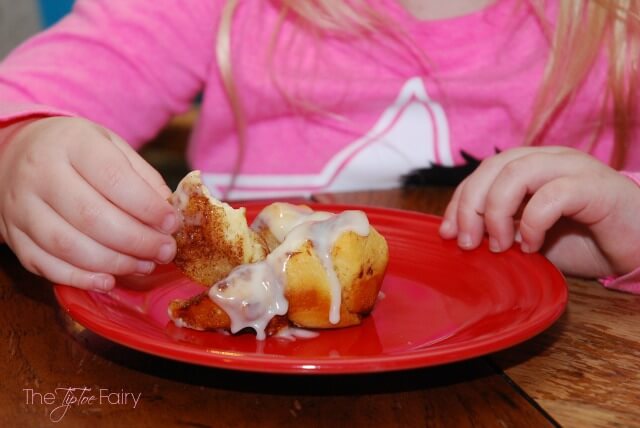 As soon as they're ready, she can't wait for everyone to have a bite of her delicious Monkey Muffins.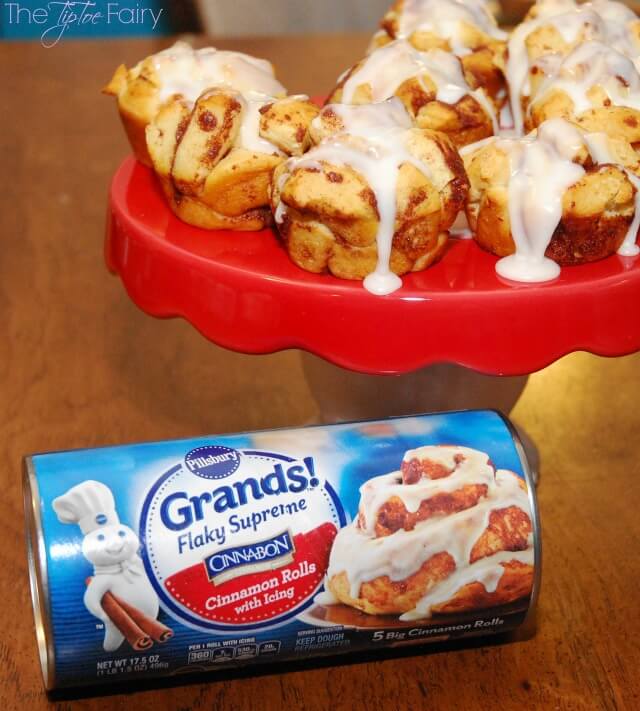 You can make your weekend breakfast delicious, fast, and easy with Pillsbury™ Grands! Cinnamon Rolls.
What's your favorite weekend breakfast?