This shop has been compensated by Collective Bias, Inc. and its advertiser. All opinions are mine alone. #The7thMinion #CollectiveBias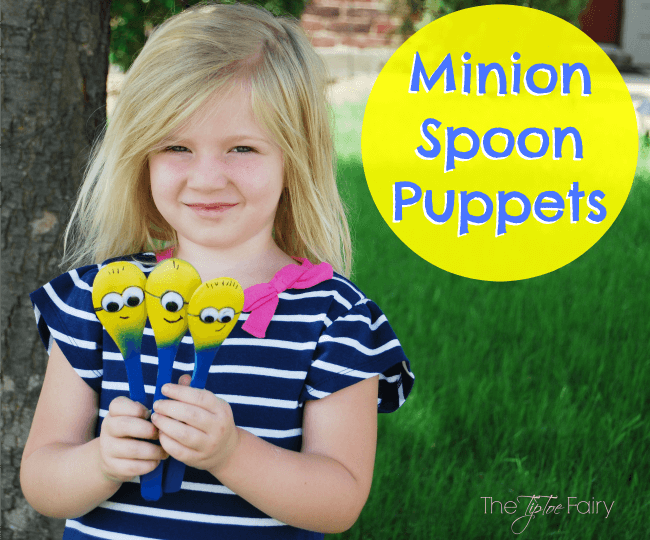 My kids love Minions. We just recently saw a movie that has the new Minion movie as a preview, and it was all my 5 yr old could talk about after the movie. She loves to play pretend, so I thought making Minion puppet spoons would be totally fun!
While we were at Walmart the other day, I found General Mills family size cereals had minions inside! Remember how excited you go to find the toy inside the cereal box? My brother usually beat me to it, but I still remember going up and down the cereal aisle looking for the best toy.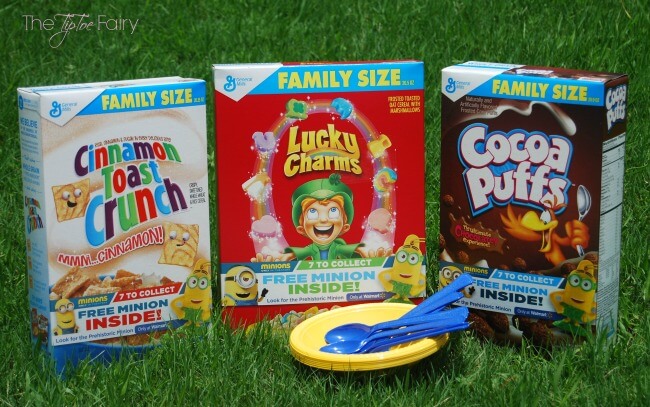 This time I had to buy one for each kid to find their own minion. You can collect seven different ones!
We go through cereal pretty quick here. It's a favorite breakfast and snack and sometimes even late night dinner.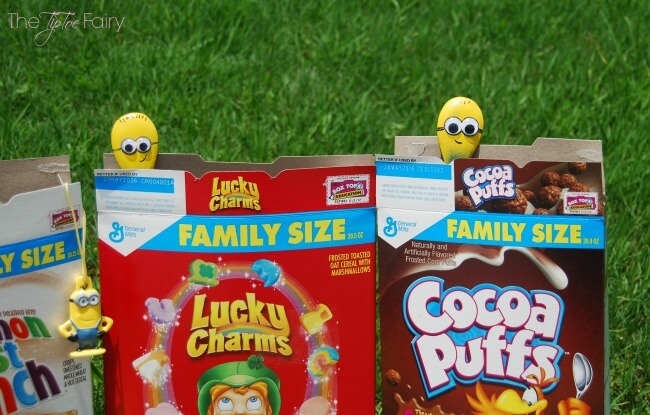 Do you think Bob and Dave are wanting a snack or are they trying to find the 7th minion?
Here's how we made the Minion spoons:
Minion Spoon Puppets
Supplies:
Wooden spoons – found at a party store
Yellow and blue spray paint
Painter's tape
Adhesive googly eyes
Hot glue gun
Permanent markers in silver and black
**These Minion spoons are only for playing with, NOT eating!!**
1. First apply painter's tape to the neck of each spoon.
2. Then, spray paint the top of each spoon yellow. Allow to dry.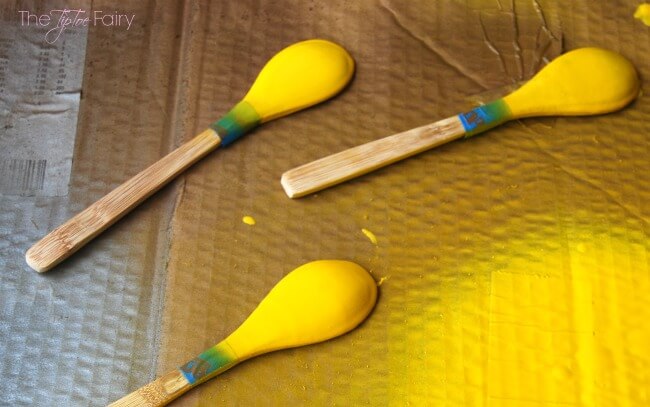 3. Next, remove the painter's tape and spray paint the bottoms blue, up to the yellow (it's okay if you cover the yellow just a bit.) Allow to dry.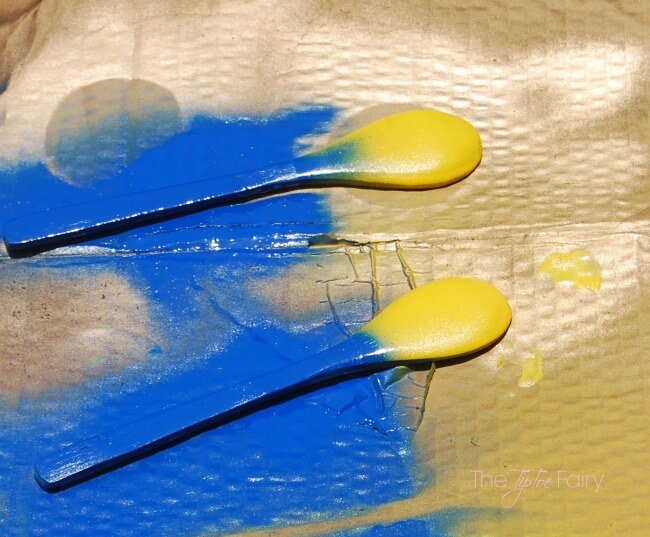 4. Now, add google eyes to the back of the spoons. Remember, some minions only have 1 eye!
5. Using black permanent marker add a little bit of hair to the top of each Minion face, create the goggles, and add a smile.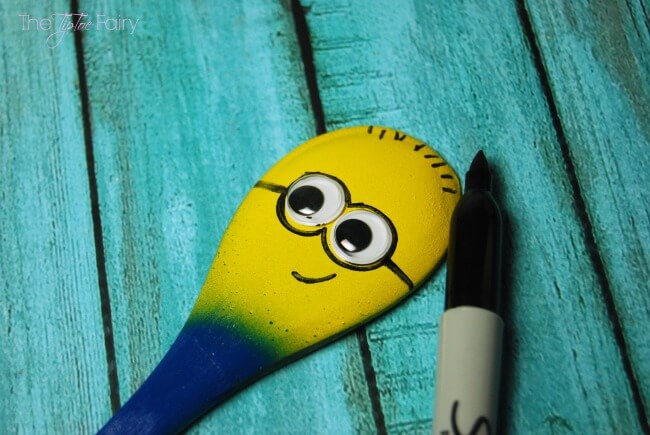 6. Go around the googly eyes with the silver permanent marker to add goggles to each minion.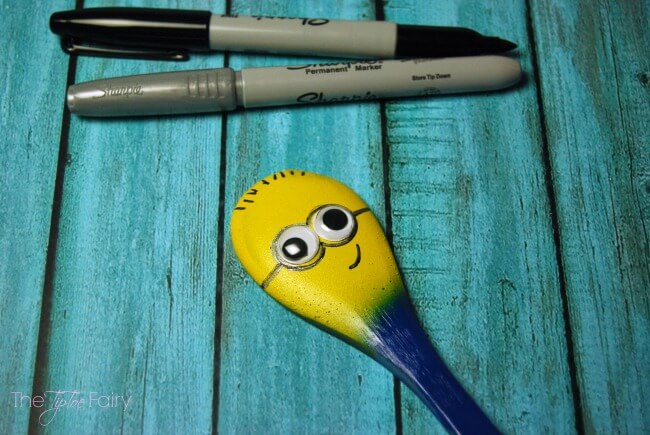 Now you're done!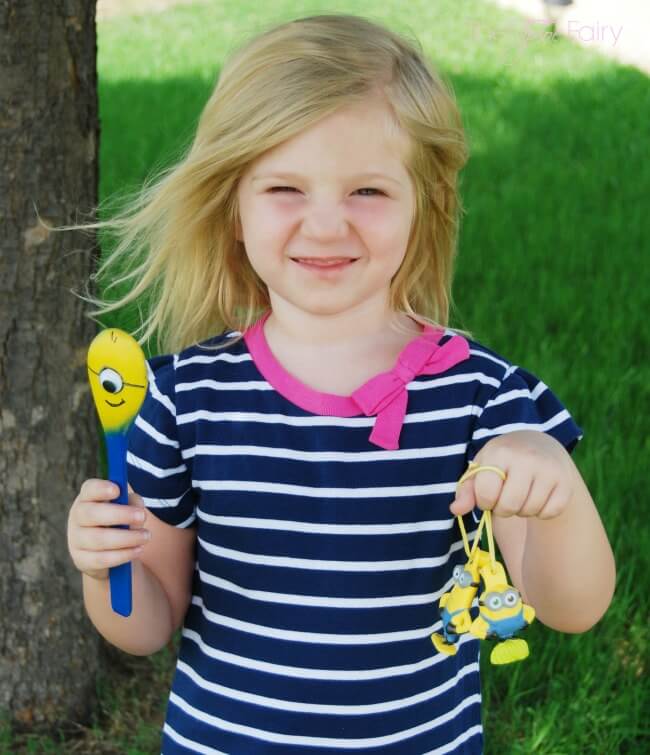 My kids can't wait to play pretend with their 7th Minion and our Minion spoons.
Hey, is that Stuart in the cereal bowls?
Did you ever dig through the box of cereal to find a toy?
Be sure to look for the 7th Minion at Walmart!