[disclaim]This post is sponsored by Chiquita & Mom It Forward. All opinions are my own![/disclaim]
Does your family love Disney as much as mine? Are they a little bit silly, too? Then, I have the perfect contest for you with Show Your Chiquita Smile! You could win a Walt Disney World® vacation from Chiquita!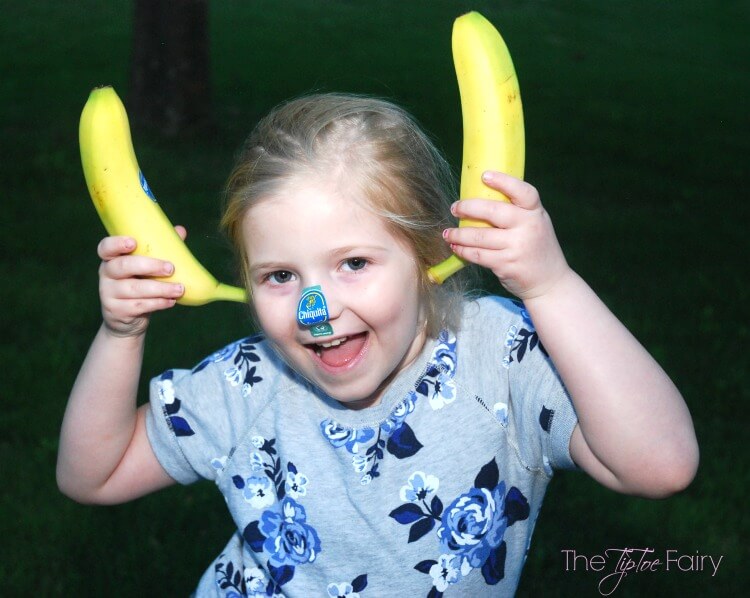 Do your kids love bananas? Mine sure do. I think they're favorite part is the sticker. They always fight over who is going to get the banana with the sticker.
Grab some Chiquita bananas and get those smiles! Here's what you need to do:
Pick, Pose, Post, Share and Get those Votes! You can even "awaken your imagination" with a magical Disney theme for your photo! Pick your Chiquita banana, pose with it, and post it over on Share Your Chiquita Smile. Share your photo and get those votes!
Your beautiful smile could you get a family vacation to remember at Walt Disney World!
Which Walt Disney World Park is your favorite? If you love Disney, check out these Recipes, download FREE Disney Coloring Pages, and check out some fun Walt Disney World Park fun facts.
Did you know?
Expedition Everest® attraction at Disney's Animal Kingdom® Theme Park is the tallest of 18 mountain-themed attractions created by Walt Disney Imagineering at Disney Parks worldwide! Link to Disney Fun Facts to be provided.
There are 5.7 million gallons of water in the Caribbean Coral Reef aquarium in Epcot®! Read more: Link to Disney Fun Facts to be provided.
Located in The Landing section of Disney Springs™ area the theming and backstory of "The Hangar" was inspired by the fictional character Jock Lindsey, a seaplane pilot in the film "Raiders of the Lost Ark." Read more: Link to Disney Fun Facts.
It's a Small World® attraction appears in all of the Disney theme parks worldwide, including Paris, Tokyo, and Hong Kong. Read more about it at Link to Disney Fun Facts.
There are over 1,000 Hidden Mickeys at Walt Disney World® Resort. Do you want to know where one of them is? Find out more HERE!
Just for my readers, I've got an awesome giveaway! It's a $50 Chiquita Prize Pack! Here's what's included:
Breakfast Bowl
Magnets
Chiquita Pens
Chiquita Aprons
Chiquita T-Shirt
Don't forget to head over to ShareYourChiquitaSmile.com and enter your Chiquita Smile for a chance to WIN a Walt Disney World® Resort family vacation! You can enter through 6/19, and voting ends 6/26. Good luck!