I love to make pom poms for so many things. They're just so…fun! Have you ever seen those pom pom rugs on Pinterest? I would love to make one, but it looks like it would take FOREVER!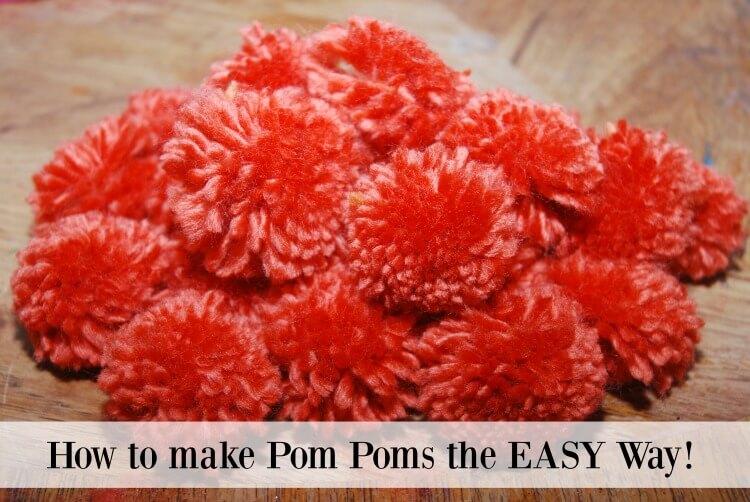 Then, I found a secret pom pom making skill! You can make a bunch in just a few minutes. I know! Crazy, right? You'll look at this and wonder why you never thought of it before.
It was not my original idea. I saw it on a website in another language awhile ago, and then I stupidly didn't save it. I'm thinking it was Polish or Russian. I'm not exactly sure, but I realized this looked so stinking simple to do.
Here's what you do: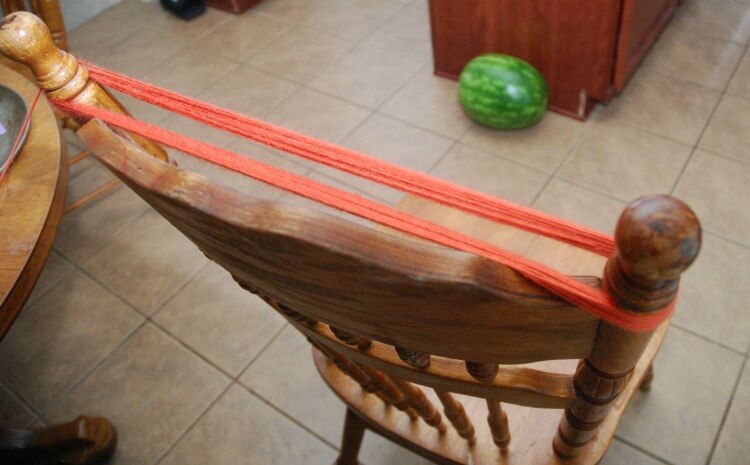 1. Wrap a skein of yarn loosely around something like a back of a chair.
I learned the hard way. If you wrap it too tightly, you won't be able to get it off the chair. That drove me nuts! So, just wrap it a little loosely around the chair back. Check it ever so often and make sure you could pull it off when you're done. If you can't, it's too tight!
2. Tie knots in a couple of places with extra yarn pieces.
3. Then, gently pull the yarn off the chair back.
4. Every 2 inches tie a piece of yarn as tight as you can, like so. Do this all the way around the yarn.
I realize this picture shows that tied every 2 inches ON the chair. But, after making several of these, I found it much easier to pull it off the chair first, lay it flat, and then tie the 2-inch sections.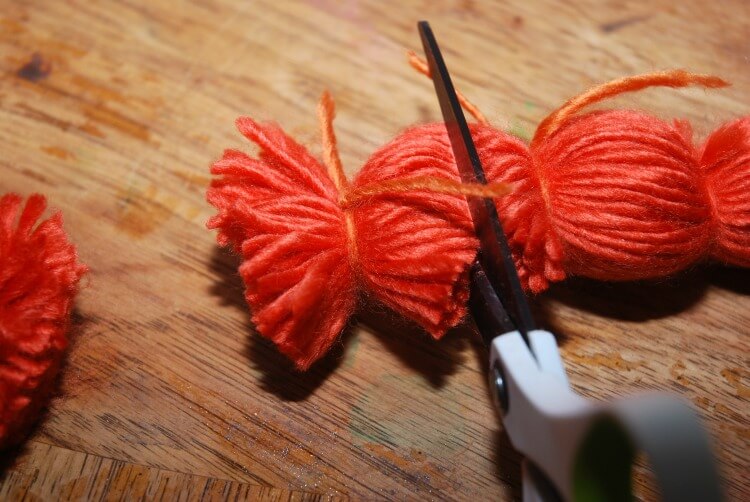 5. Now take a pair of scissors and cut in the middle between 2 pieces of tied yarn.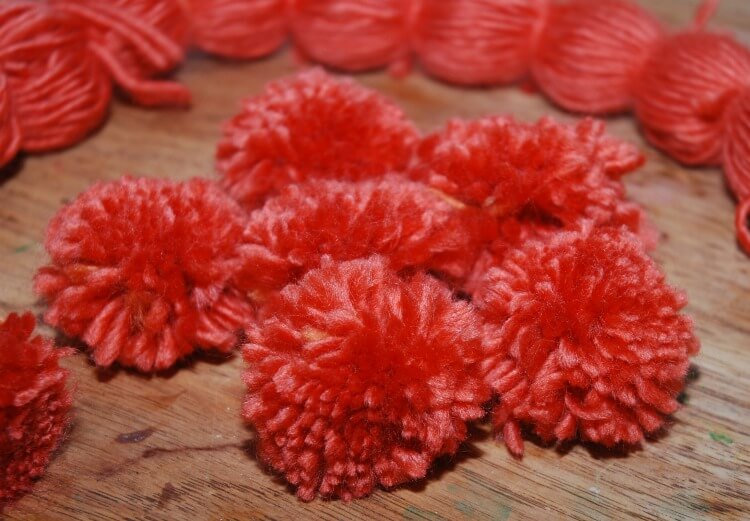 6. Voila! You have instant pom poms.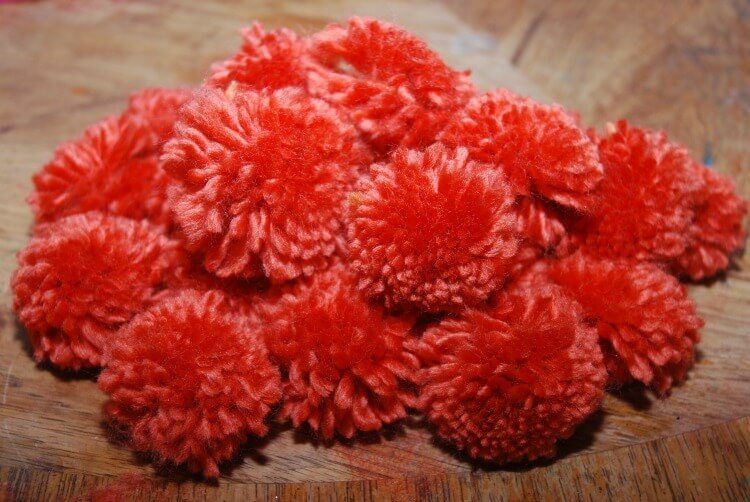 To fluff them up a bit, I roll them around in my hands. You can whip up a pom pom garland or something fancy!
I can't wait to see what you do with this! Come back and share!