An email signature is not just for bloggers. I would also recommend this for anyone, especially any entrepreneur. Every email you send is basically a free little advertisement for your business.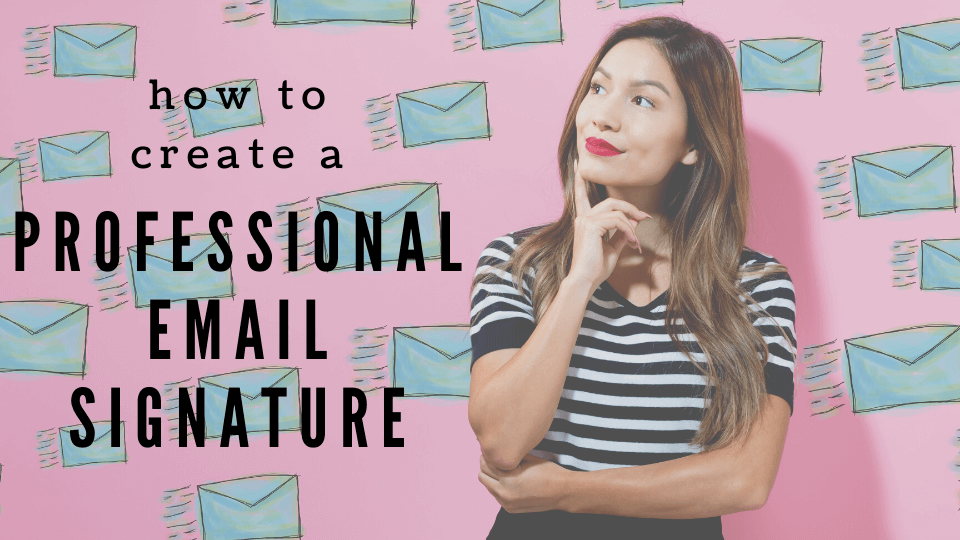 I had the same email signature forever that simply said my name and my blog name, and I could just slap myself for waiting so long to add my social media to my email signature. It only had my blog as a clickable link, but I've been wanting to add a photo and social media icons for a long time to my email signature and just didn't know how.
That's so important, especially if you're pitching to brands. You want to make it as easy as possible for them to see what you're about with your blog and social media.
Anytime you send an email to anyone, it's right there just begging to be clicked. I know I've clicked many signatures when they've popped up on emails because I was curious to see what that person was about.
Tips for a Professional Email Signature
Try to include a photo of you. It's much more personable than just a logo.
Including your email address is not necessarily required as they can just hit reply. I include mine because my emails come from yahoo, but I also have my own domain email address.
Include your social media links as icons.
Include your business name and who you are there as well as your website. – If you're a blogger, you can put blogger, content creator, influencer, social media influencer, etc. for your title.
If you have a short and sweet slogan, feel free to add that, but don't add a quote. It can really add to the length of your email signature, and it might just be off-putting, especially if you're adding something religious or politically inflammatory.
Paid Professional Email Signature
Wisestamp is one that is free for gmail. It took me a little while to figure out how to get it with yahoo mail, but it worked for free as well. They also have some awesome features like a blurb under your info that showed the most current blog post each time.
UPDATE: I have switched to Wisestamp and LOVE IT! You can add your most recent blog post and your most recent Instagram photos at the bottom of your signature. I was also able to configure a link to my media kit, too.
HTMLSIG is free for a basic signature, but requires payment for additional features like a banner below your signature and other things.
NewOldStamp was another paid email signature plan.
FREE Email Signature
HoneyBook It took some searching and then I found a free version on HoneyBook, and it's just what I needed. Once you're done, it's emailed to you so you can copy and paste it. For yahoo, you simply open up the email signature and paste it in and it works perfectly with a photo or logo along with clickable icons to social media. Here's mine: