This is a sponsored post for SheSpeaks.
The Girl He Used To Know is the latest novel from New York Times Bestselling Author Tracey Garvis Graves. It's a twist on typical women's fiction with a female character on the Autism spectrum. I'd say this is more "book club" read than "chick lit" beach read, as it gets pretty dark in this story.
The Synopsis
Annika, who often tells people her name rhymes with Monica, is a college student in Illinois. She is awkward and has anxiety about social situations, especially loud ones, which she avoids. She finds people's behavior confusing and prefers the solitude of books and playing chess.

She soon meets Jonathan at chess club, who begins falling for her. He likes her quirks, and her ability to be true to herself, even if it challenges him as they develop a romantic relationship.
During their college years, Jonathan and Annika seem to bring out the best in each other and eventually start planning a future together. Everything seems to be falling into place until an unforeseen tragedy strikes, and even though Jonathan is still there for her, Annika is left reeling. They soon drift apart.
Ten years later Annika and Jonathan run into each other in Chicago. She's now a librarian living in the big city in Chicago. Jonathan, coming back from Wall Street, is looking for a fresh start after divorce. They instantly rekindle their relationship, but before they really give it a second chance, they have to come to terms with what happened all those years ago.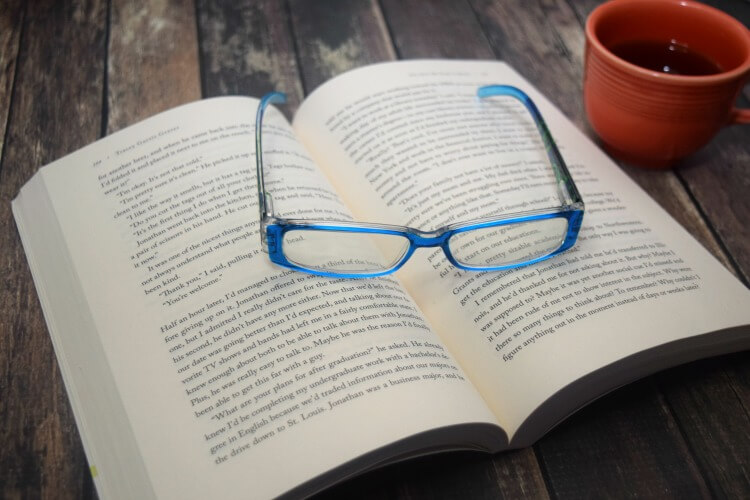 The Characters
Annika. Shortly into the book, I saw hints that Annika was most likely on the Autism spectrum and has a lot of anxiety. Reading the story from her point of view, I identified with quite a few of her "quirks." I cried because I have experienced some of the same things she had, and it made me hyper aware of my own social anxiety. Then, I cried again when I read how she was bullied as a child as it was very familiar to me. But, I just loved her. She is just a sweet girl without a mean bone in her body who loves animals.
Janice. Annika's college roommate was another favorite of mine. She's the friend and roommate you want in college and in life, who I hope my own daughters find during their journeys through life. It was a welcome surprise that she was vigilant in protecting and helping Annika become successful on her own.
Jonathan. On the surface he appears to be that perfect guy. He seems so loving and understanding, and he's aware and protective of Annika's issues. But, I think he's also totally selfish. As I was reading the novel, things just kept rubbing me the wrong way. After I finished the book, it dawned on me how manipulative this guy really is.
The things he says to her are downright mean, but in a sweet way. With Annika having issues with understanding social cues, she totally misses these things. He tells Annika he chose her back in college because he was in a low place and knew he could get her easier than other girls. Then, Annika tells him she knows she's difficult to be with and asks him what if there is a woman better than her. He tells her there probably is, but there's no guarantee that woman would fall in love with him. Who talks that way to someone who thinks you are the love of their life?
When they start to rekindle their relationship, he tells himself he's giving her a second chance. You even feel sorry for him. However, my pity turned to anger when the tragedy in college is finally revealed and this whole time Annika has blamed herself. For such a caring boyfriend who knew how sensitive she was, you would think Jonathan could realize this tragedy would be incredibly painful for her. He seemed to totally and completely overlook her struggles and just wanted her to get on with their life. She just couldn't do it and then blamed herself all those years.
My Review
I thoroughly enjoyed The Girl He Used To Know. I thought it was refreshing to read a story about someone as a lead main character who could have Autism and fall in love and live a typical life. I could not put it down, and when I did, I just wanted to get back to it as soon as I could. I finished it in about two days.
It's a bit of a thriller as the chapters switch off between the college years and 10 years later, and you know something bad is about to happen. Without giving away spoilers, both time frames lead up to an unexpected tragedy, and you cannot get there fast enough.
I did love how this wasn't a typical love will cure all chick lit story. It was realistic and hopeful, and Annika really grows and learns to overcome.
"Life isn't easy for anyone. We all have challenges. We all face adversity. It's how we overcome it that makes us who we are."
On the surface, this story feels like a sweet rekindled love story, but as I got deeper into it, my feelings changed. It seemed like Jonathan was just another toxic person for Annika but worse because she loved him so much and didn't see it. The ending was somewhat satisfying, but it wasn't completely tied up with a big red bowl. I would be very curious to read a sequel and see if Annika continued to sacrifice herself for the person she loved.
The Girl He Used To Know comes on April 2nd! Pre order your copy today through your favorite book retailer HERE!