I grew up in a technologically advanced family. My dad was an engineer, and even in the 80s we had computers in our home. Now with my own kids, I jump at the chance to let them experience apps and games to enhance their learning. My 6 year old loves educational games. I am just amazed at the things she learns. She can tell me all kinds of amazing facts about the solar system, physics, animals, dinosaurs, and more. I just love it when she is able to take what she's learned and easily apply that knowledge to something we see or a conversations we have.
Her big brother just passed his Amazon Fire Tablet down to her, so just before bedtime, she gets to choose one or two educational apps to play while I get things ready for bedtime. Now she has so many apps on Amazon Underground. She loves finding new educational and learning apps that involve writing and practicing her letters as well as pattern recognition, math, and more.
Here's some of her favorites that you can find in Amazon Underground:
Super Why: ABC Adventures
First Grade Learning Games
Endless Reader
Writing Wizard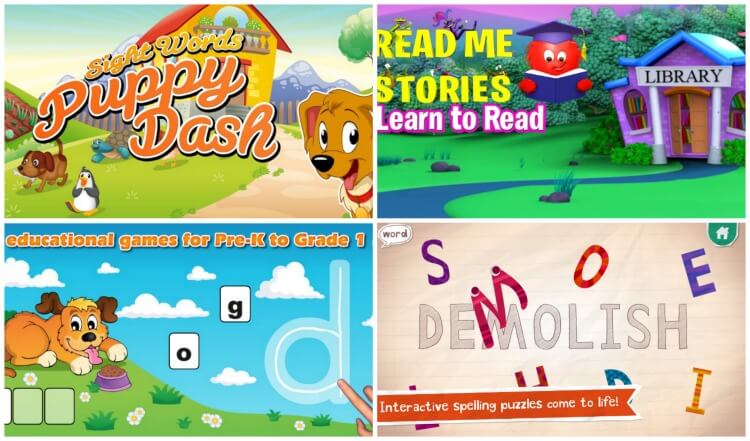 Sight Words Puppy Dash
Read Me Stories: Learn to Read
Preschool Learning Kid Games Lite
Endless Alphabet
Here's a little video with her playing a couple of these educational apps to give you a sample of what they are like:
You can find even more education apps on Amazon Underground.
If you have an Amazon Fire Tablet, when you visit the Amazon App Store, just look for Amazon Underground. It's full of totally free games! I love it because I don't have to worry about her trying to download apps and games that cost money. They are all free, and there's more than 3000 apps and games available! You can find them on your Android smartphone, too.
If you have an Android smartphone learn more about the Amazon Appstore and the Amazon Underground catalog with 100% free apps and games.
What are your kids' favorite education apps?
I was selected for this opportunity as a member of CLEVER and the content and opinions expressed here are all my own.