Since our youngest is allergic to eggs, I no longer allow them for breakfast. I'm also super careful when I use them in baking. I scrub my hands and everywhere the egg white might have gone, so as not to transfer it to my baby when I touch her or pick her up.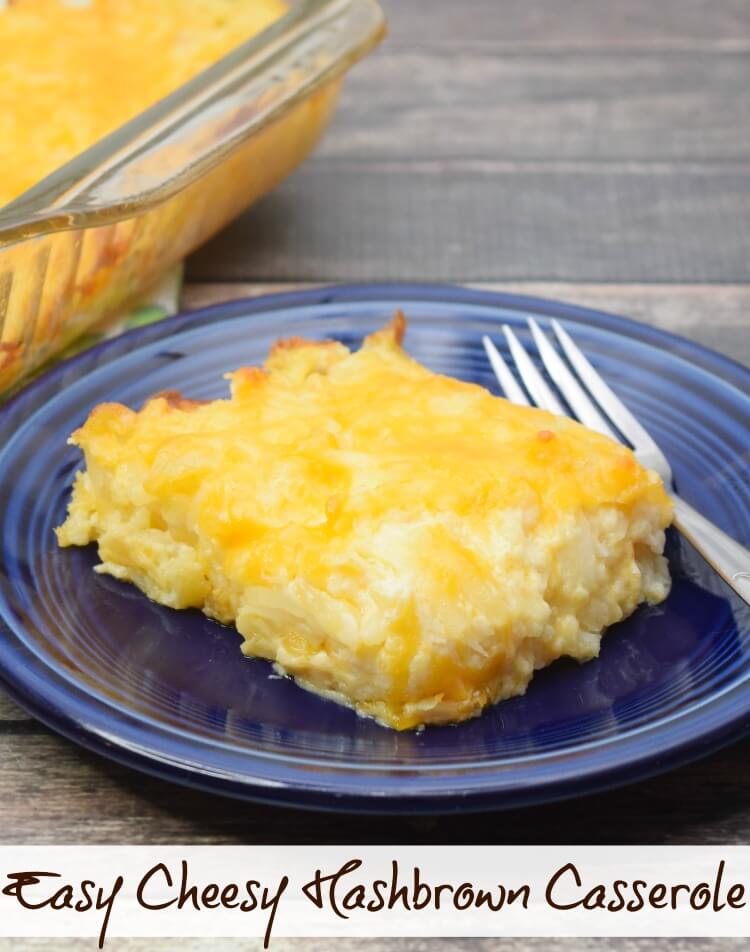 My kids and husband actually don't care about the eggs, as I'm the only one who was ever a fan of them. I do miss eating eggs, but I can't while I'm still breastfeeding as my little one still breaks out in a rash when I eat eggs.
Since we don't have eggs with breakfast, I like to make some kind of casserole. My family just loves hash browns, so I recently started making them in a very easy Cheesy Hashbrown Casserole. I'm not a big fan of hash browns, but even I love this casserole. It's definitely comfort food.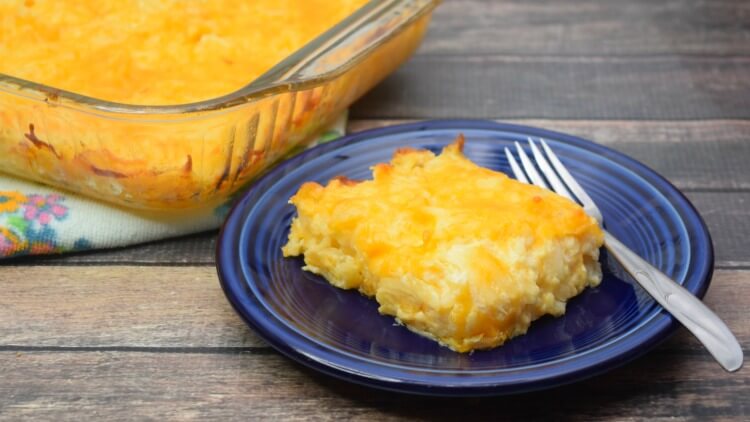 Egg Allergies & Breakfast
So what do you do for breakfast when you can't eat eggs? The only eggs my little one can eat are ones baked in something like a cake that have been totally incorporated into the dish. She can't eat quiche or homemade pancakes or waffles. We tried substituting pumpkin and applesauce in pancakes, but I have not found a recipe that I like yet.
I went to the store and stood in the baking aisle until I found a baking mix that did not contain eggs. If you are looking for an egg less pancake mix, I found that Aunt Jemima's Original Pancake mix is totally vegan. It has no eggs or any animal products. To make waffles with the mix, you simply add water and oil. Bisquick also is vegan and does not contain eggs, so you can use it as well.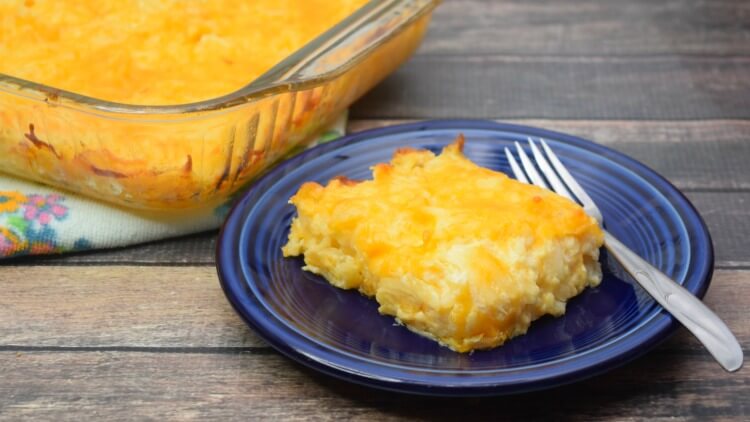 Easy Cheesy Hashbrown Casserole
This Easy Cheesy Hashbrown Casserole is super easy to make and you just pop it in the oven for about an hour. My husband is allergic to onions, so I make this without them, but you can add a chopped onion to spice it up.
Ingredients
1 bag of shredded hashbrowns
1 can cream of chicken soup
1 cup sour cream
16 oz of sharp cheddar cheese
1 stick of butter, melted
1 teaspoon seasoning salt
Optional: 1 small onion, chopped
Instructions
Preheat oven to 350 F degrees.
Combine the butter, cream of chicken soup, sour cream, 1/2 the cheese, and seasoning salt.
Add in the hash browns and mix until completely combined.
Spray a 9 x 13 pan with olive oil spray.
Pour the hash brown mix into the pan and top with the remaining cheese.
Bake for 45-50 minutes until bubbly and the cheese is a little browned.
Let it cool for 5-10 minutes before serving.
Looking for other hearty breakfast recipes? Try these!