This shop has been compensated by Collective Bias, Inc. and its advertiser. All opinions are mine alone. #NewBeneful #CollectiveBias
I've got someone I can't wait for you all to meet! This is Hank. He's a Boxer rescue dog. We found him at the pound and could not leave without taking him home.
On a Saturday afternoon, just an hour before closing, we went to take a peek at the dogs. We walked round and round the kennel area and visited a dog or two, and then, we saw Hank. He ran right up to the glass as if begging us to take him home. So, we asked to meet him.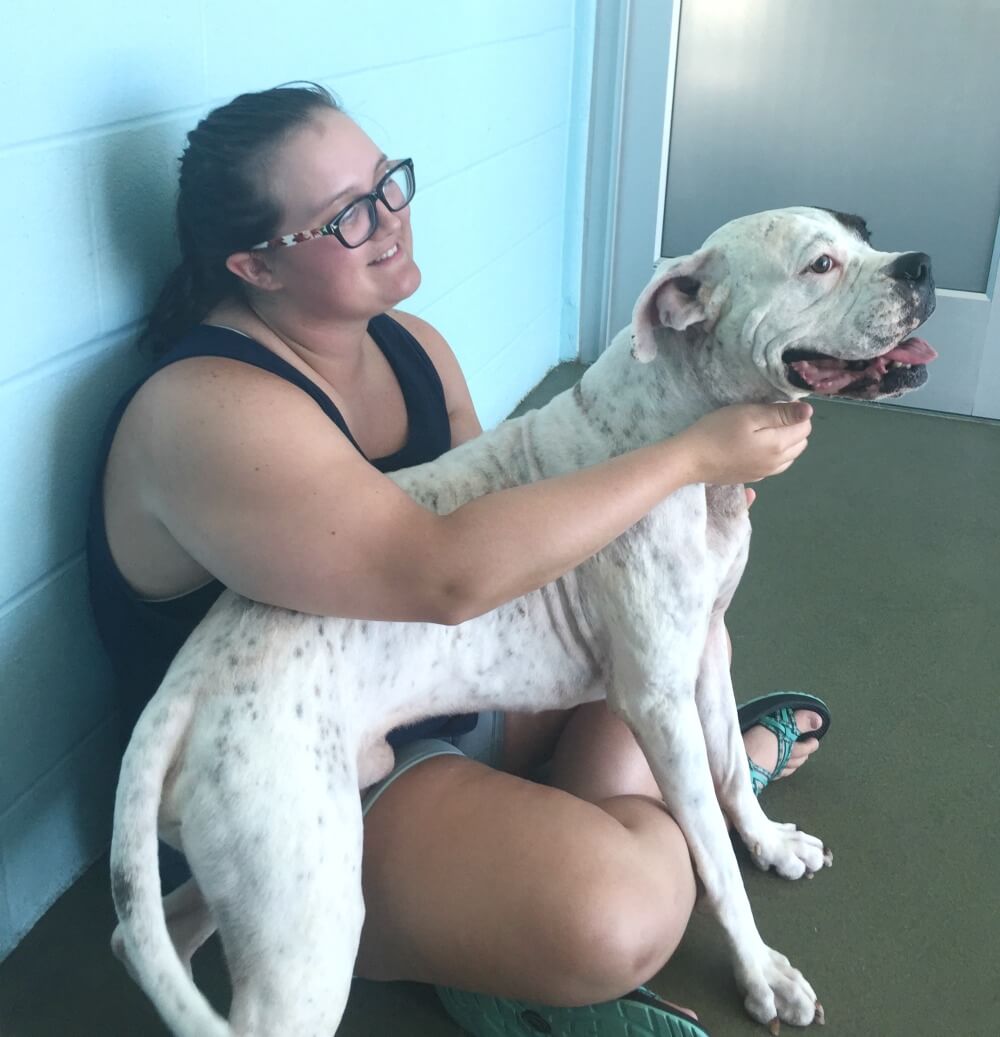 This was when we first met. A volunteer brought him in the room. He slowly walked over to my oldest daughter and slide down into her lap and proceeded to just snuggle. It was love at first sight. There aren't many things as great as a sweet overgrown lap dog. After 30 minutes of his love kisses, it was settled. Hank was going to his forever home with us.
This is the car ride home. Can you see that smile? He is just the best dog I've ever had. He is housebroken and doesn't chew on anything. He doesn't even bother the trash can! He is very laid back and goes with the flow. He loves to play ball, ride in the car, and go for walks. He loves meal time, too.
On our way home with Hank, we took a detour to grab some supplies. First on the list was food! We chose Purina Beneful Originals because not only is meat the #1 ingredient, it also has no sugar added, which is great to keep your dog looking his best! We found it at Walmart, but it's widely available at other stores like Target, Albertsons, and Kroger.
Everyone just loves Hank. He fits so well with our family, and we are very careful about taking good care of him. I don't know what he's been through, but I definitely want him to feel loved. Part of that love is making sure he has good food. As a dog owner, I know the importance of finding a dry dog food that had meat as the #1 ingredient and no added sugar. I was really impressed when I found out that Purina spent two years researching this new reformulation from feedback from real pet owners.
When we picked up new food, bedding, toys, and more, I decided we needed a DIY Dog First Aid Kit, too. I remember times when one of my dogs got hurt and finding the supplies around the house wasn't always easy. You can easily make one of these for your dog. Plus, you can totally craft it up with stickers!
DIY Dog First Aid Kit
Supplies:
plastic shoe box with lid
stickers
antibiotic ointment
hydrocortisone cream or spray
gauze pads
roll of gauze
roll of self-sticking bandage
bandages
sterile saline cleaning solution
styptic powder
nail cutters
cleaning wipes
alcohol wipes
pill treats
diphenhydramine
important dog papers – rabies certificate, microchip info, etc.
You can find plastic shoe boxes at Walmart or Target when you pick up a bag of Purina Beneful Originals, and you can grab some fun dog-themed stickers in the craft section, too! I picked up some totally cute dog stickers and a wood-themed alphabet.
After decorating my shoe box top, then I simply added all my supplies. I keep everything he might need in his shoe box under the bathroom sink.
This DIY Dog First Aid Kit makes it so easy to find ointment for his healing bug bites to things like his rabies certificate. Plus, when we take Hank with us on a trip, I can easily just add his box in with the rest of our stuff.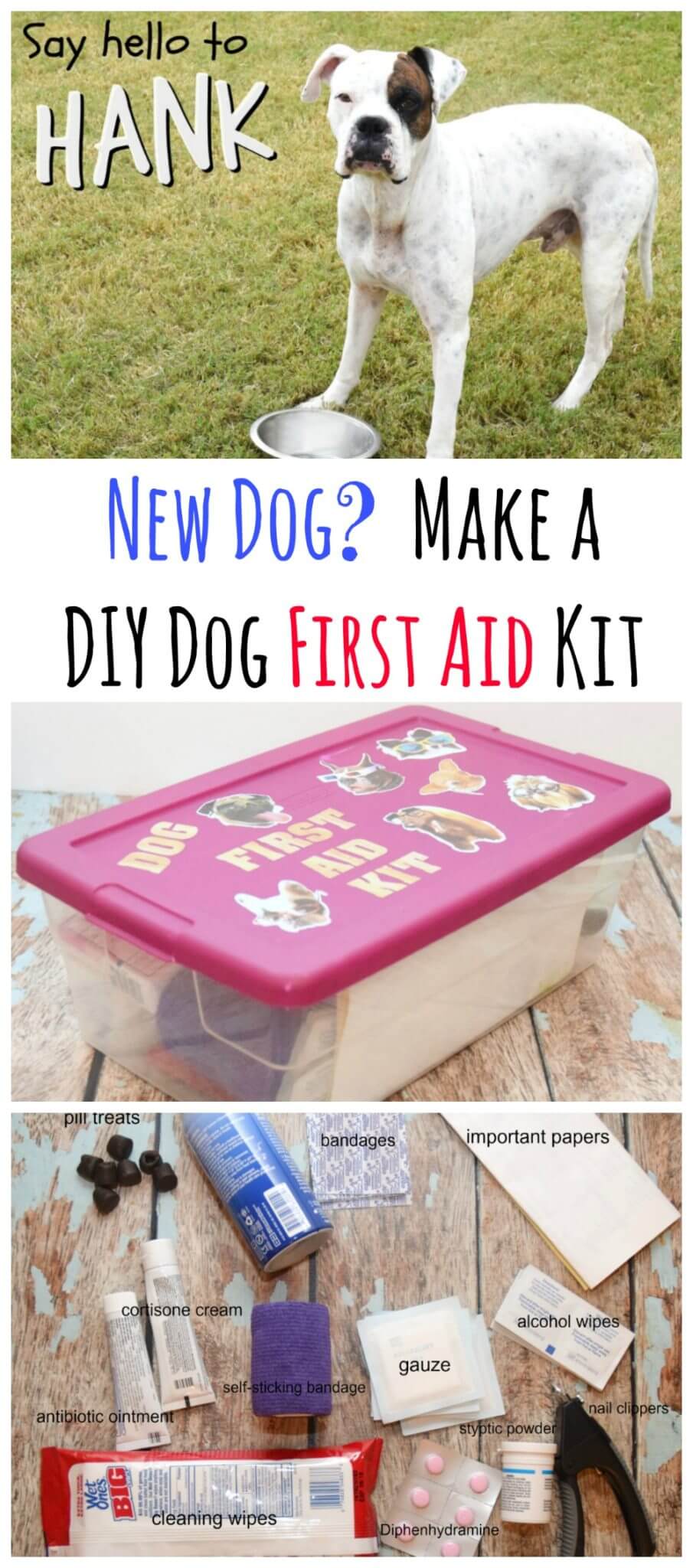 What do you like to DIY for your dog? Check it out! Your dog can get a free sample and coupon for the new Purina Beneful Originals or Incredibites!
It's important to note that dogs can be sensitive to change, especially when it comes to food. Even though you currently feed your dog Beneful, you'll want to transition to the new Beneful recipe as you would for a new type of food. Check out these helpful feeding tips and tricks for how to make the transition smoothly.