This post is made possible with support from the American Academy of Pediatrics through a cooperative agreement with the Centers for Disease Control and Prevention. All opinions are my own.
I don't usually get very serious on the blog, but preventing Adverse Childhood Experiences (ACEs) has been something near and dear to me since before I was even a mom. I shared a little bit about this with you last year.
ACEs are things that can cause childhood traumas that you take with you into adulthood that cause problems later in life like chronic illnesses, drug abuse, depression, and more. Even before I knew what the term "ACEs" meant, I knew I wanted to avoid childhood trauma for my own children.
Stuck in the Cycle of Childhood Trauma
When I was 19 years old, I got married for the wrong reasons. I just wanted a way out from under my family. As crazy as it sounds, I thought marriage was the easiest way to get out from under my mom.
Growing up, my family life was stressful. My mom was stressed out from so many things. She herself had several ACES as a child. Her stress, anger, and resentment were definitely taken out on me, and I just wanted get away from it. So, I married a man I didn't know very well.
Fast forward to a few years later, and I was a mom of two. My ex-husband had turned into a very angry and sometimes violent man. He would often throw things and smash things, especially the kids' toys.
I knew I did not want my children continually exposed to this or to think this was normal behavior for adults. It was sending me into a depression that scared me. I finally got the courage and divorced him, and we started over.
Moving Forward
It took me awhile to leave because I knew how traumatizing divorce would be for my children. But, I also knew that I had to get them out of that toxic situation.
It was hard. We lived with my parents for about eight months. I was grateful, but it felt even more stressful than when I was a kid.
It took us about two years to finally get to a place where we were in a stable and safe environment. Then, I could finally see my kids thriving. Through it all, I focused on supporting them, using positive reinforcement, and encouraging their interests.
Changing the Outcome
My son was 4 years old when we left, and he has no memory of that time. He seems to have escaped the trauma. He has a good support system, and he's happy and helpful and just a great teenager.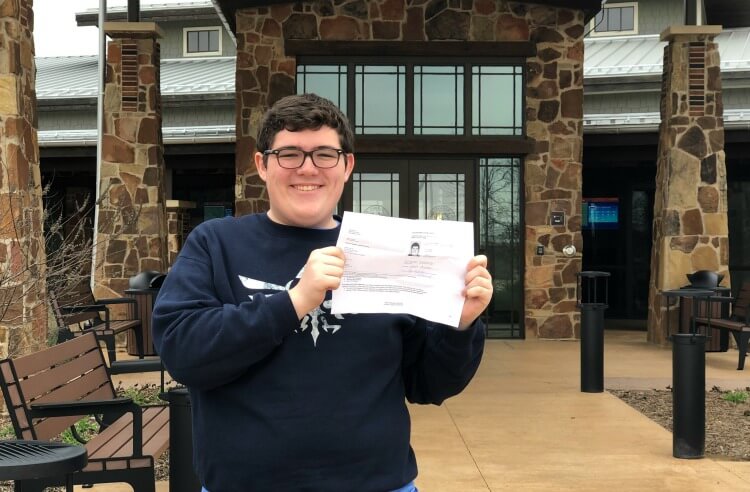 My daughter was 9 when we left. She is now in her early 20s and still has a few memories of her father's anger, but she says it's getting harder to remember. She is turning into an amazing person. She is a wonderful big sister to her two little sisters, and it warms my heart to see her and my son hanging out together as genuine friends.
Now she is just a few months from graduating with her bachelors in nursing. She has a great head on her shoulders. I am so thrilled to see her happy and excited for her future. Even though she has those memories, I know she doesn't have the issues on her shoulders I did at her age.
How can you avoid Adverse Childhood Experiences?
Be the buffer before stress becomes toxic for your children. Though sometimes, you can't always avoid it. Even if your children have experienced adverse childhood experiences, you can mitigate them with strong support systems. That was the difference between my situation and my children's situation. I made sure that they had safe, stable, nurturing relationships and environments while going through my divorce.
You can do this. Here are a few ways to be that buffer:
"Find your 3" – three people or organizations who can support you and your kids.
Spend time with your kids.
Help your kids find what they love.
Encourage your kids to talk to trusted adults.
Create your support system.
Teach your kids to be helpers, to help you around the house, to help others when they see it.
Self-care is important for them and for you. Don't put yourself last because that just leads to stress and resentment, and kids see that and end up modeling that behavior.
I still feel guilty that the decisions I made related to my own adverse childhood experiences led my kids to experience trauma. But we stopped the cycle of ACEs across generations. We have worked to create a safe, stable, and nurturing environment, and I can see my kids are thriving now.
Let's help our kids reach their full potential and create a world where every child can be safe, happy, and thrive.