This post is made possible with support from the American Academy of Pediatrics through a cooperative agreement with the Centers for Disease Control and Prevention. All opinions are my own.
During unpredictable times, it's important to make children feel safe and loved. We can do this by creating positive childhood experiences, and that is one of the best ways to prevent health problems later in life.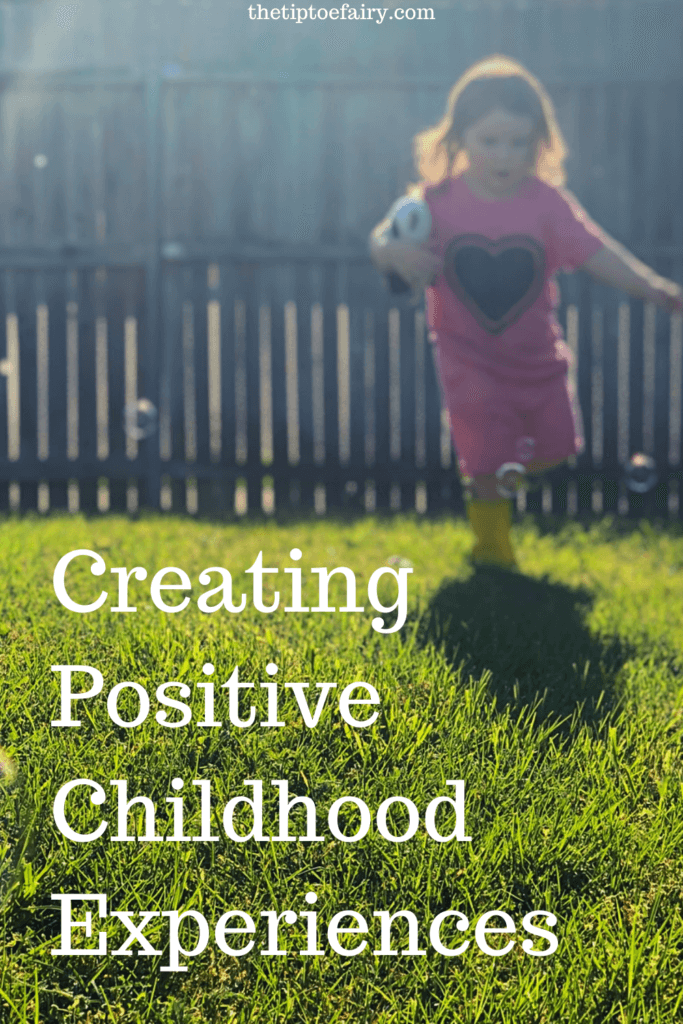 We all need support systems. This holiday season I recommend that you give the gift of being 1 of the 3 support systems for another parent. It's a great way to feel connected, and you will also position yourself as a source of stability during uncertain times… an incredible gift.
Kids are Resilient…but
We often hear that the phrase "kids are resilient" when stressful situations like divorce, death, or violence, or the current pandemic arise.
But adults who've experienced severe adversity growing up—called Adverse Childhood Experiences (or ACEs)—also tend to have diseases like diabetes, obesity, or substance abuse issues when compared with others. Resilience doesn't mean zero impact.
What are Adverse Childhood Experiences?
Adverse Childhood Experiences (ACEs) are potentially traumatic events in childhood that fall into 3 categories:
abuse – emotional, physical and sexual
neglect – physical and emotional
household dysfunction – such as divorce, domestic violence, and substance abuse
ACEs tend to not just be a one time thing, but something that causes stress over a long period of time until the stress turns toxic for the child.
How to Prevent ACEs in our own Children?
We as adults need to make sure we stay healthy during stressful times. Here are a few ideas to do this:
create a circle of support
take care of yourself physically
take time to do things you love to do
learn how to de-stress yourself – exercise, meditation, etc.
I have a lot of patience when it comes to my kids, but they definitely react when I'm stressed out. It's important for me to be as calm and happy for them as I can, and to also show them how I can recover during an inevitable tough time.
One thing that helps me be calm is when my husband brushes my hair. He is the biggest cheerleader in my support system. Every few days, we sit together and he brushes my hair, and we talk about all kinds of things. It helps me feel connected to another adult, and it's such a stress reliever for me.
Another thing I love to do is crafting. My husband or my teenage son will take the kids to the playground while I stay home and do crafts. It's definitely one of my favorite ways to recharge, so I can come back and be that nurturing and calming presence my kids count on.
How do we create Positive Childhood Experiences?
Once we are healthy, we can make a difference in preventing ACEs and creating positive childhood experiences.
It just takes creating safe, stable, and nurturing relationships and environments for your kids. These are essential to lifelong health and success as well as the prevention of ACEs.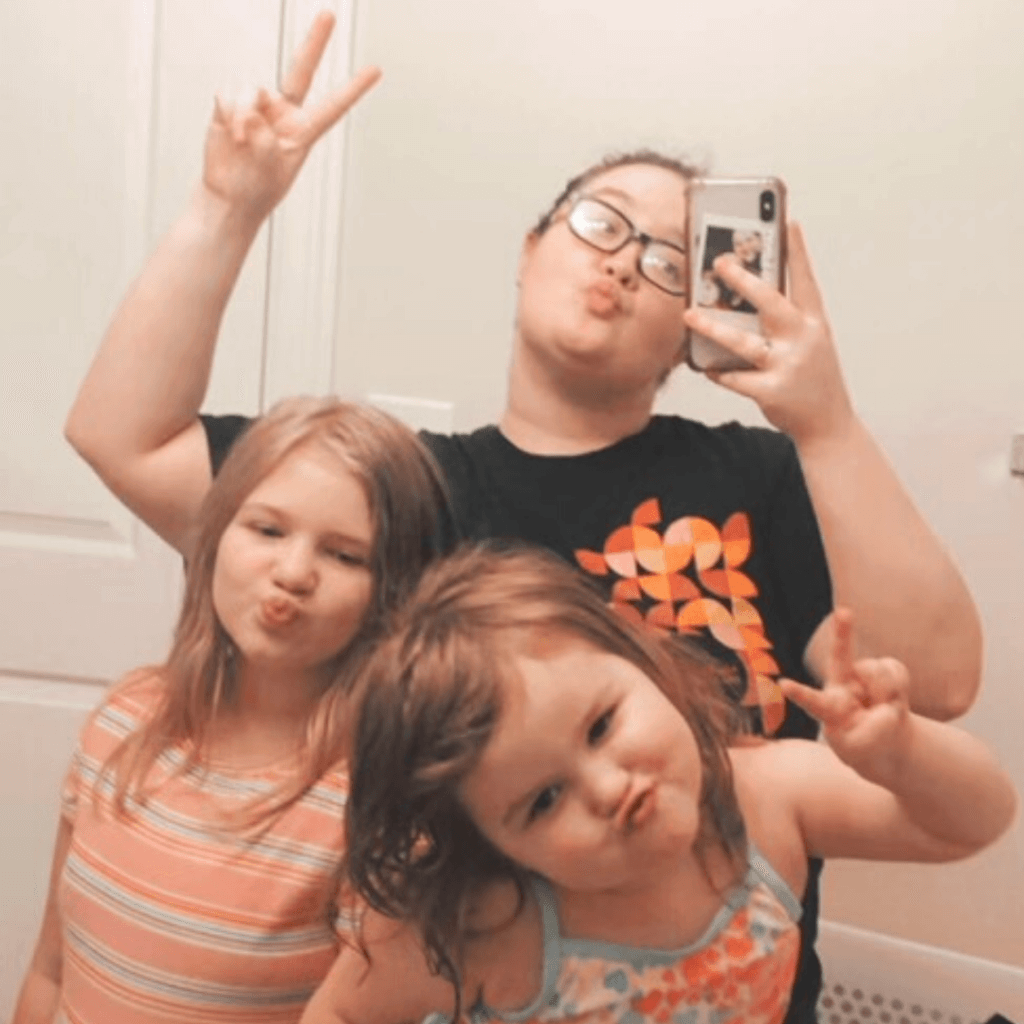 I know when this pandemic is over, my children will be okay, but I know it will be something that stays with them, even as adults. This is why it's so important to work on creating positive childhood experiences now.
What are Positive Childhood Experiences?
It can be as simple as creating routines, so your children know what to expect – a nightly bedtime routine, family dinner together, game night, etc. We've done a few things:
Before dinner, we head outside or go to the neighborhood playgrounds for some playtime.
We all get dinner on the table together as a family each night
We go for a drive or hang out together and just talk with our kids individually.
We focus on positive reinforcement and redirect bad behavior.
We play video games and board games together as a family a few nights a week.
We try to spend quality time with each child alone doing something they love like game play, crafting or pretend play.
We have bedtime routines for our preschooler and school-age kid.
Click the infographic to download the PDF to get more ideas based on your children's ages:
Find Your 3 and Create a Support System
This can be the hard part. As a mom, especially with everyone home now, I often feel like I have to continually create these positive experiences for my children. And, that ends up leaving me exhausted.
Parenting in this pandemic can feel nonstop, but we don't have to do it alone. Having a support system is key. It's important to have at least three sources of support to help you through these tough times, and they can be things like people, programs, and organizations.
My husband and my adult daughter are two of mine. They are great at giving me a break when I need to recharge. My mom is also one of my three. She's the person I call to vent to when I'm feeling stressed out, and she's great about sending fun packages for the kids to open with new toys and activities to help keep them busy.
How can you be 1 of the 3?
This holiday season is the perfect time to offer to be 1 of someone's 3. It's important and can be as simple as being the person on the other end of a call, or the one who can set up a happy hour zoom with a friend, or even sending an encouraging card.
I love sending a card of encouragement to someone who needs it just to say "I'm here if you need me."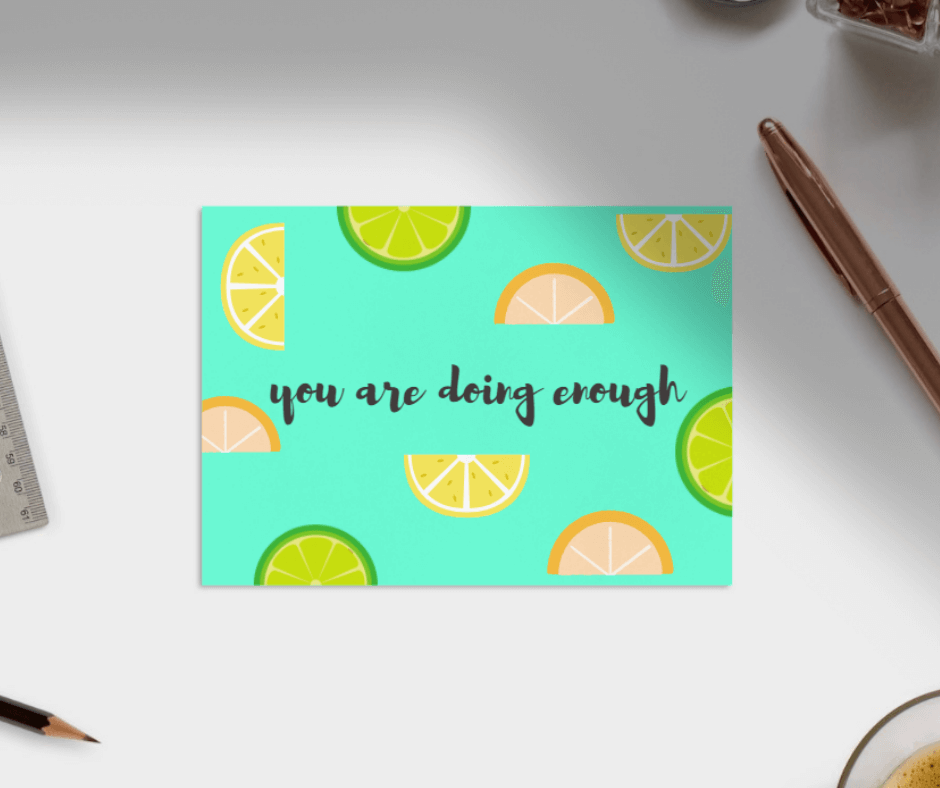 Download this little pack of postcards of encouragement and send to another parent who needs support, so you can be 1 of the 3.
Download the Files
How will you "be the three" this holiday season and help build safe, stable, and nurturing relationships and environments?