[disclaim]This shop has been compensated by Collective Bias, Inc. and its advertiser. All opinions are mine alone. #DayMaid #CollectiveBias[/disclaim]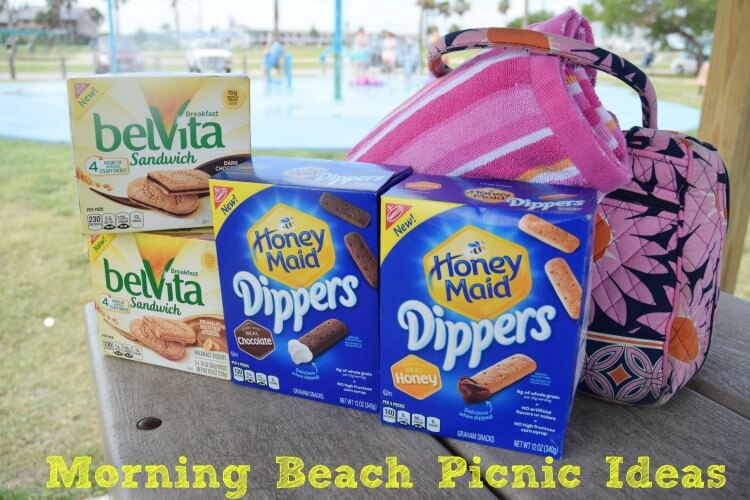 If you follow along on my social media, you probably noticed we went on a whirlwind Texas road trip this past week. Our final destination before heading home was the Texas coast. We tend to take a winding road trip every summer that ends up at the beach with a fabulous picnic. My 6 year old just loves it. This year we had to hurry back to my teenager's lifeguarding job, so we decided to have a breakfast beach picnic.
I stopped by Walmart the night before we were headed out to the beach picnic and picked up fruit, water, peanut butter, yogurt, and:
belVita Breakfast Sandwiches Dark Chocolate Crème
belVita Breakfast Sandwiches Peanut Butter
Honey Maid Dippers Chocolate
Honey Maid Dippers Honey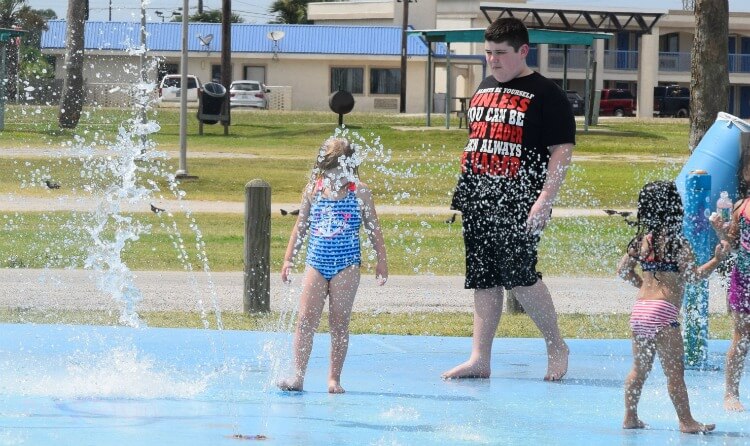 Unfortunately, just as we got to the coast, the Texas beaches were put under a health advisory due to all the rain we've had in the state. There's too much fresh water in the bay which makes it unhealthy to get in the water. So, we didn't get to go to the beach. However, the local beach near our Grandma Jelly had an awesome splash pad and multiple playgrounds with lots of picnic areas right in front of the beach, so we still had our breakfast picnic and a totally fun time — even if we could only look at the beach while we ate.
For our breakfast picnic, I included Greek yogurt, belVita Breakfast Sandwiches, and a variety of fresh fruit. My favorite are always the berries.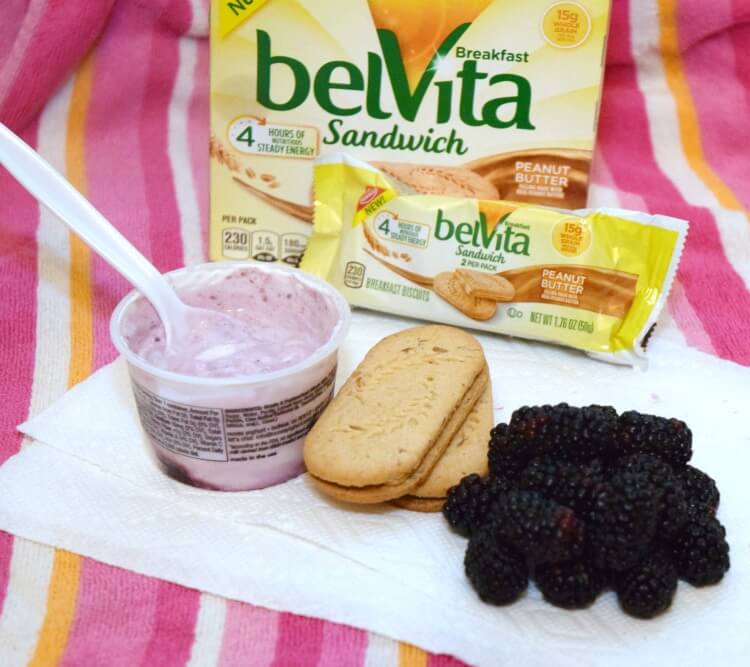 While the kids were playing the water, my teenager and I went ahead and ate breakfast. I usually can't eat breakfast until an hour or so after waking up, so this was perfect timing.
I started off with belVita Breakfast Sandwiches which have a creamy layer of Peanut Butter or Dark Chocolate Cream. Not only do they taste great, but they offer four hours of nutritious and steady energy along with 15 grams of whole grains. I just love the peanut butter ones!
My teenager wasn't quite ready to play in the water with her siblings, so she had some Honey Maid Dippers Chocolate with some peanut butter. I also brought along the Honey Maid Dippers Honey as well as yogurt and peanut butter for dipping, and the kids had a variety of fruit to choose from. Plus, paper towels are an easy and convenient "plate" when you are on a picnic.
Honey Maid Dippers are perfect for picnics or on the go. You can dip them in all kinds of things from peanut butter and yogurt to hazelnut spread and cream cheese. I packed the dips individually in little containers and put them in the cooler.
My younger two loved when the buckets would drop water on them.
All that fun made the kids hungry and ready to eat. They loved the Honey Maid Dippers and peanut butter. I think all three of them chose peanut butter as their dip of choice.
This is the perfect way to have breakfast for you, treats for them!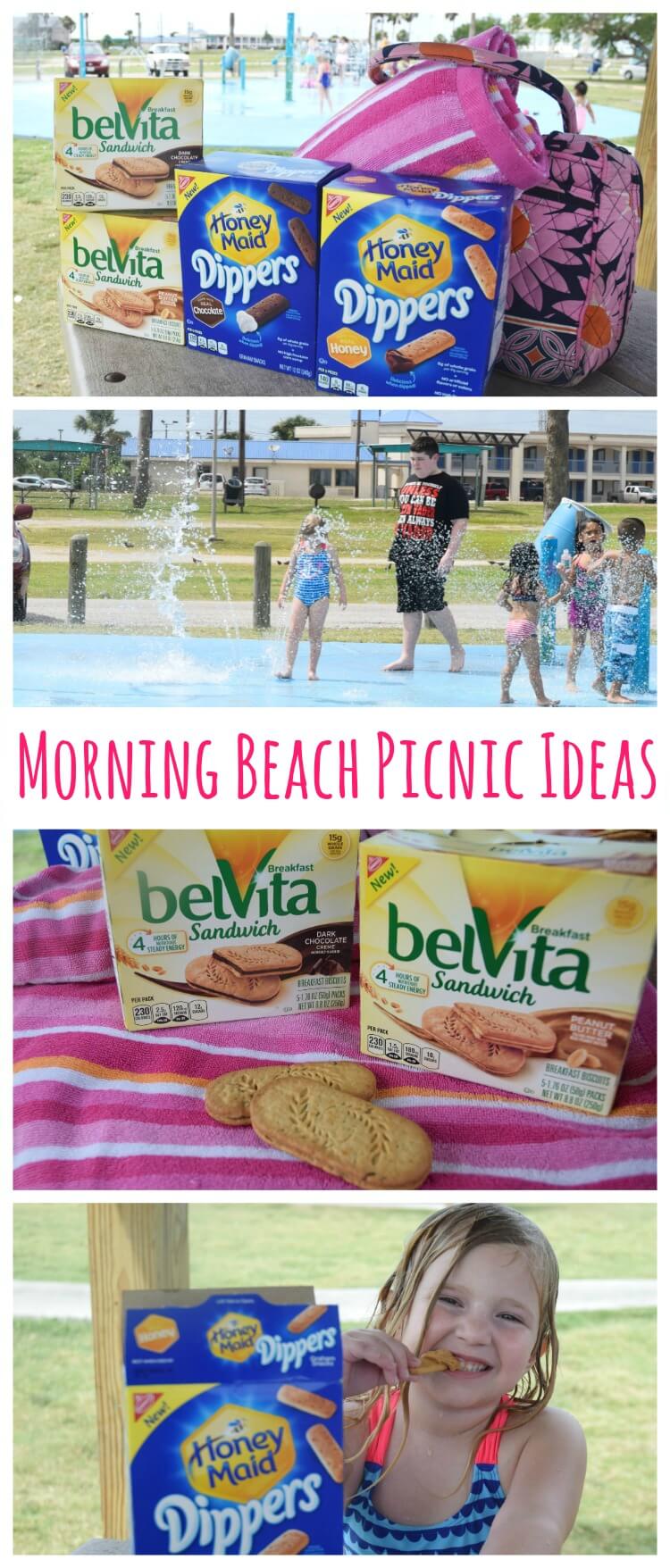 Even if we didn't get to play in the sand and surf, we still had a great time on our beach picnic!
When you head to Walmart, look for the Instant Rebate Coupon on Honey Maid Dippers for 50 cents off available now in store on product packaging. Look for more ideas for breakfast for you and treats for them HERE!