I was selected for this opportunity as a member of Clever Girls and the content and opinions expressed here are all my own.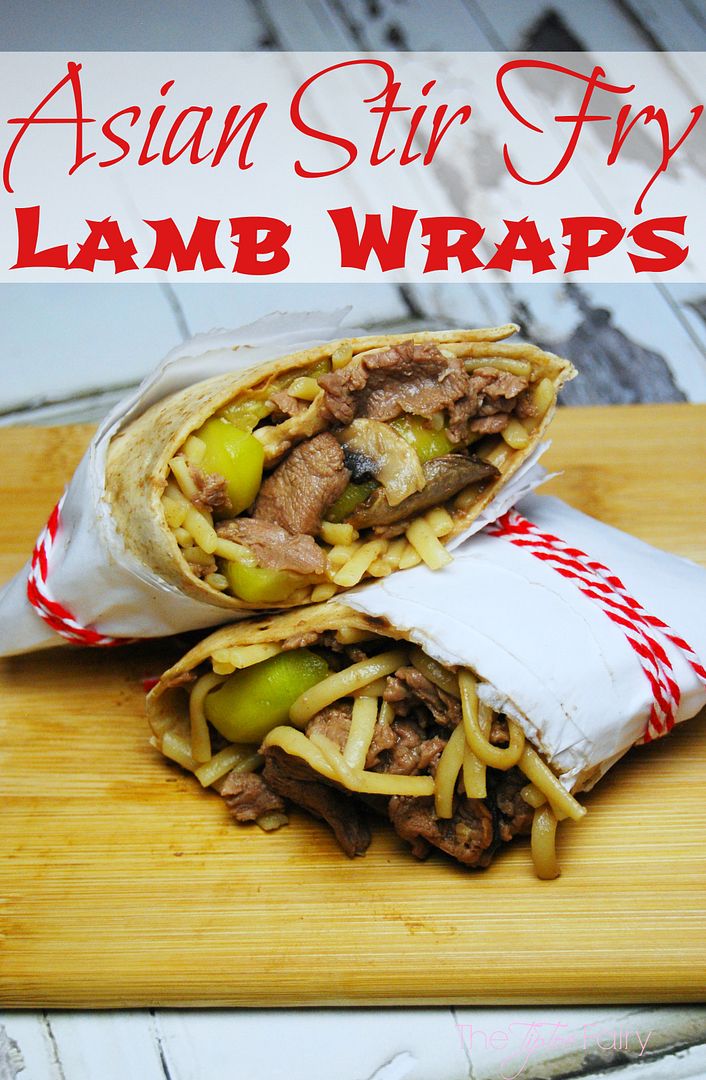 Have you ever had American lamb? Recently, I just started using it more and cooking different recipes, and I'm loving it. I just can't get over how tender it is. Today I'm bringing you one of our family favorites — Asian Stir Fry Lamb Wraps.
Whenever we go out to our favorite Mongolian place, they bring Moo Shu "pancakes" to the table, which are basically very thin flour tortillas. We wrap our stir fry in them. We like it so much, I've been making it at home for years. It's perfect for taking for lunch.
The other day I shared a Stir Fry Taco recipe with my make-ahead stir fry sauce. I use the same sauce for this recipe as well. I love being able to just pull it out of the fridge, shake it up, and pour it into the skillet.
For stir fry, you can really add just about an veggies you want. This time around I had zucchini and mushrooms. I also add noodles, usually it's Chinese or Japanese noodles. I like to use Udon noodles when I can find them. Today, I didn't have a single type of Asian noodle in the pantry, so I made some linguine noodles and tossed them in sesame oil.
For this dish, I used:
1/2 package of linguine
1 zucchini, sliced
4 mushrooms, sliced
1/3 boneless leg of lamb
For the lamb, I had a boneless leg of lamb that I defrosted in the fridge until it was still a bit icy. Then, I used my food processor and sliced it into small pieces. The food processor is perfect for slicing up meat for stir fry.
When I make stir fry, I begin with a teaspoon of sesame oil in the skillet on high. I like to cook stir fry on high to almost sear the meat and veggies and get them a little crispy.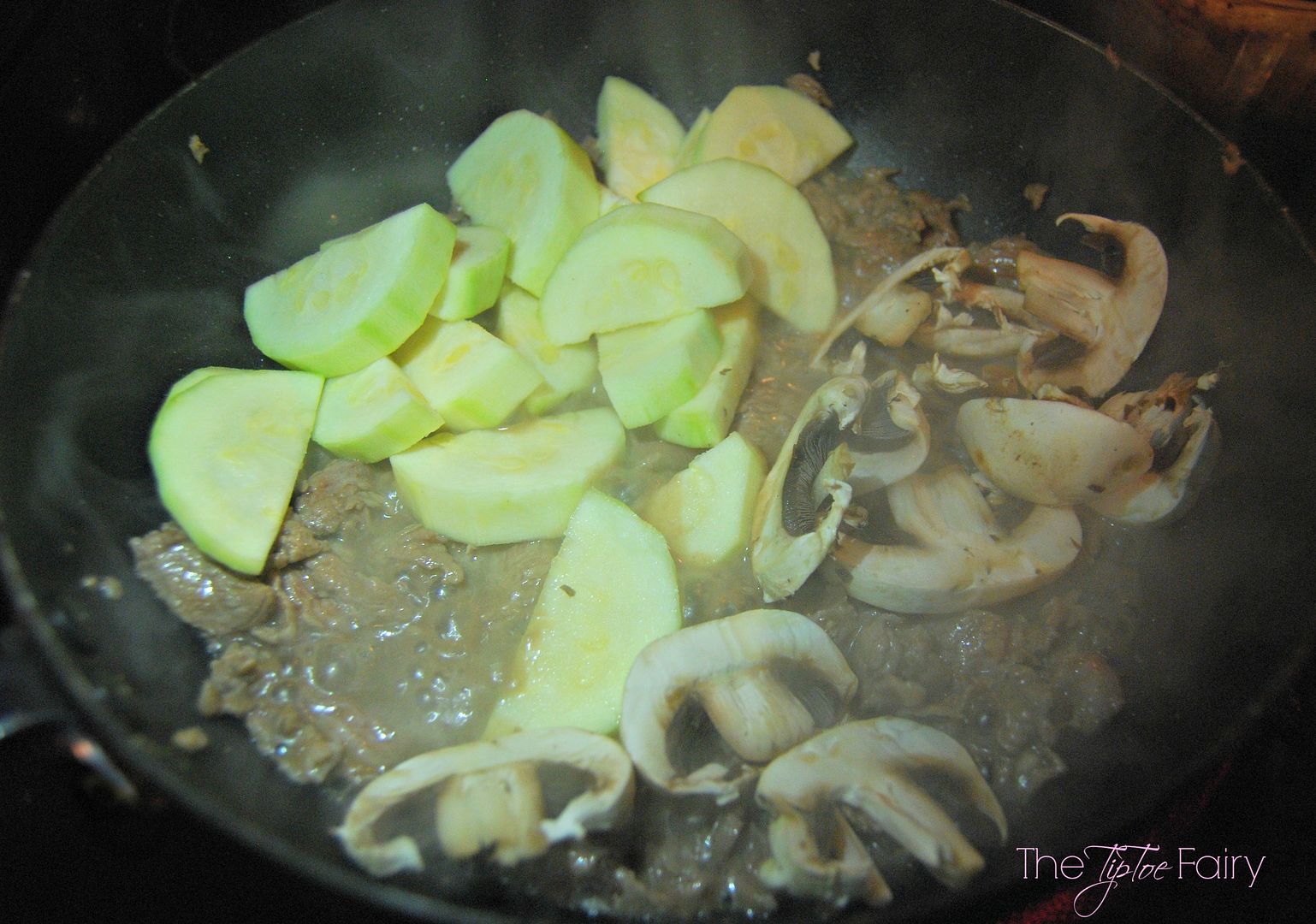 Then, I throw the meat in and add about 2 tablespoons of stir fry sauce. Stir the meat occasionally until most the pink is gone.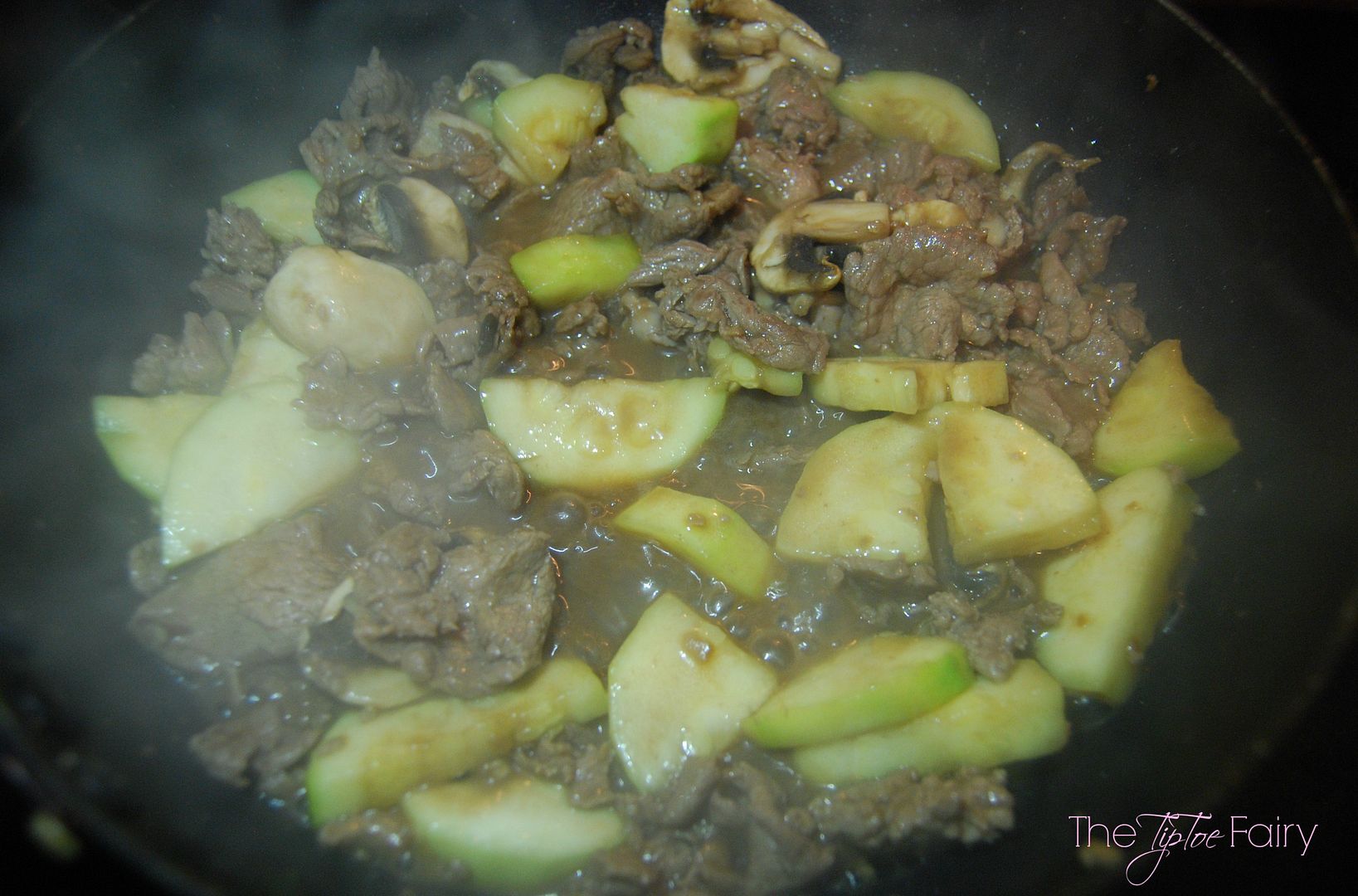 Then, throw in the veggies and another tablespoon of sauce. You know the temperature is good if the sauce seems thick and bubbly. Keep stirring occasionally.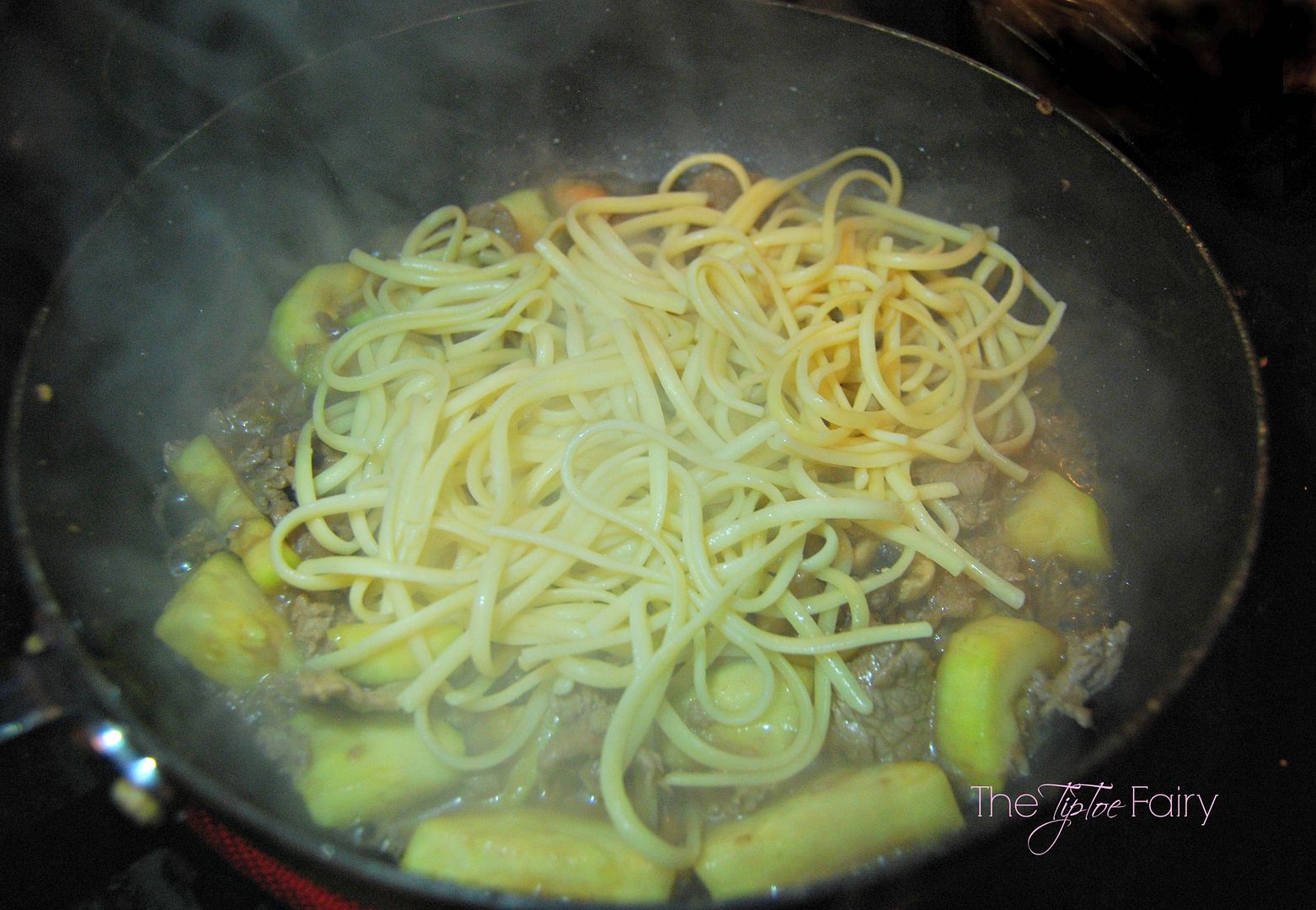 Some people like their veggies firm, some like them cooked down more, but once you get them where you like them, then add a handful of noodles. I like my zucchini more tender than firm. Add just a little bit of sauce, probably 1/2 a tablespoon or so.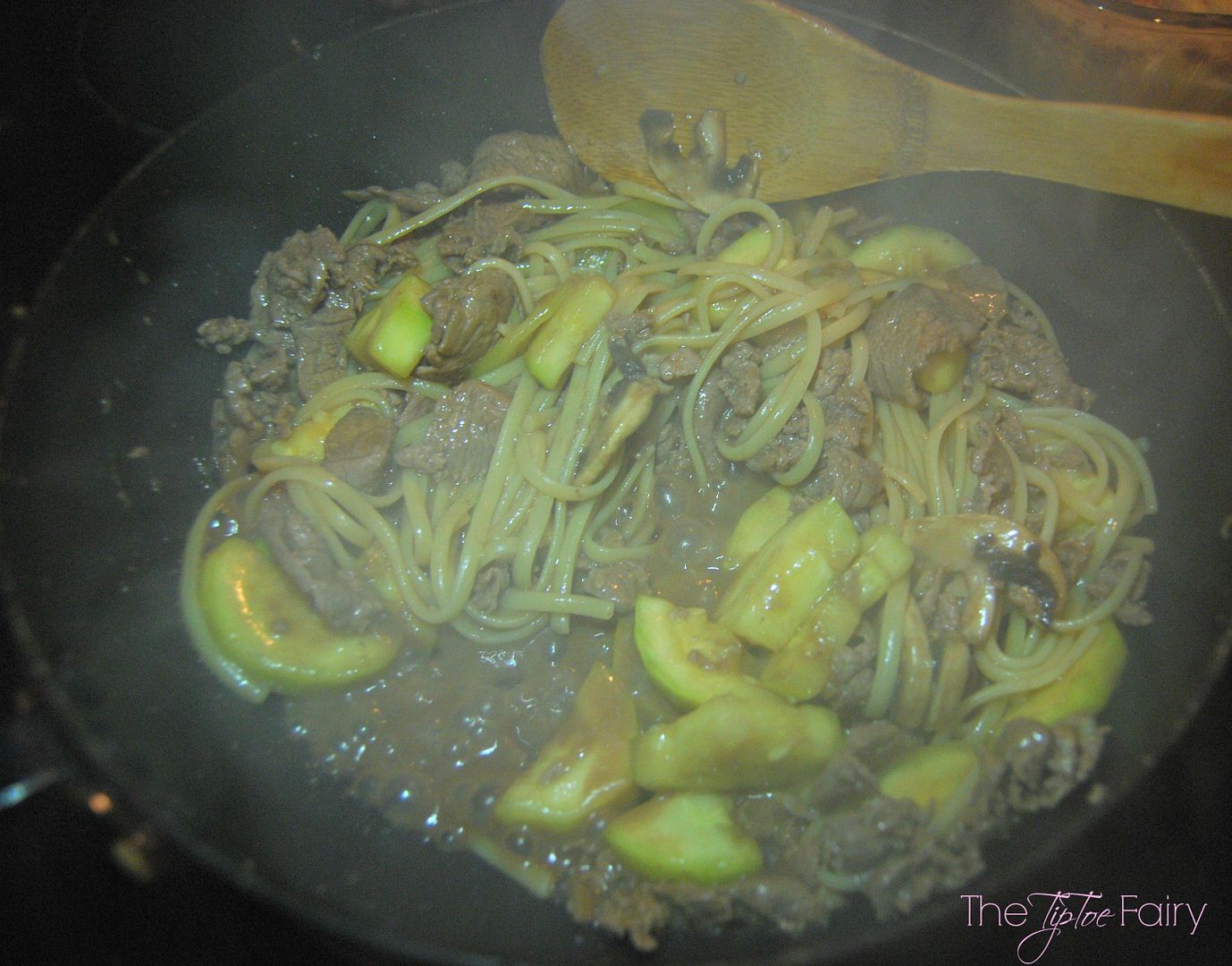 Now there is still lots of sauce bubbling. Start stirring more frequently, mixing everything into the sauce. But, continue cooking until there is no more sauce.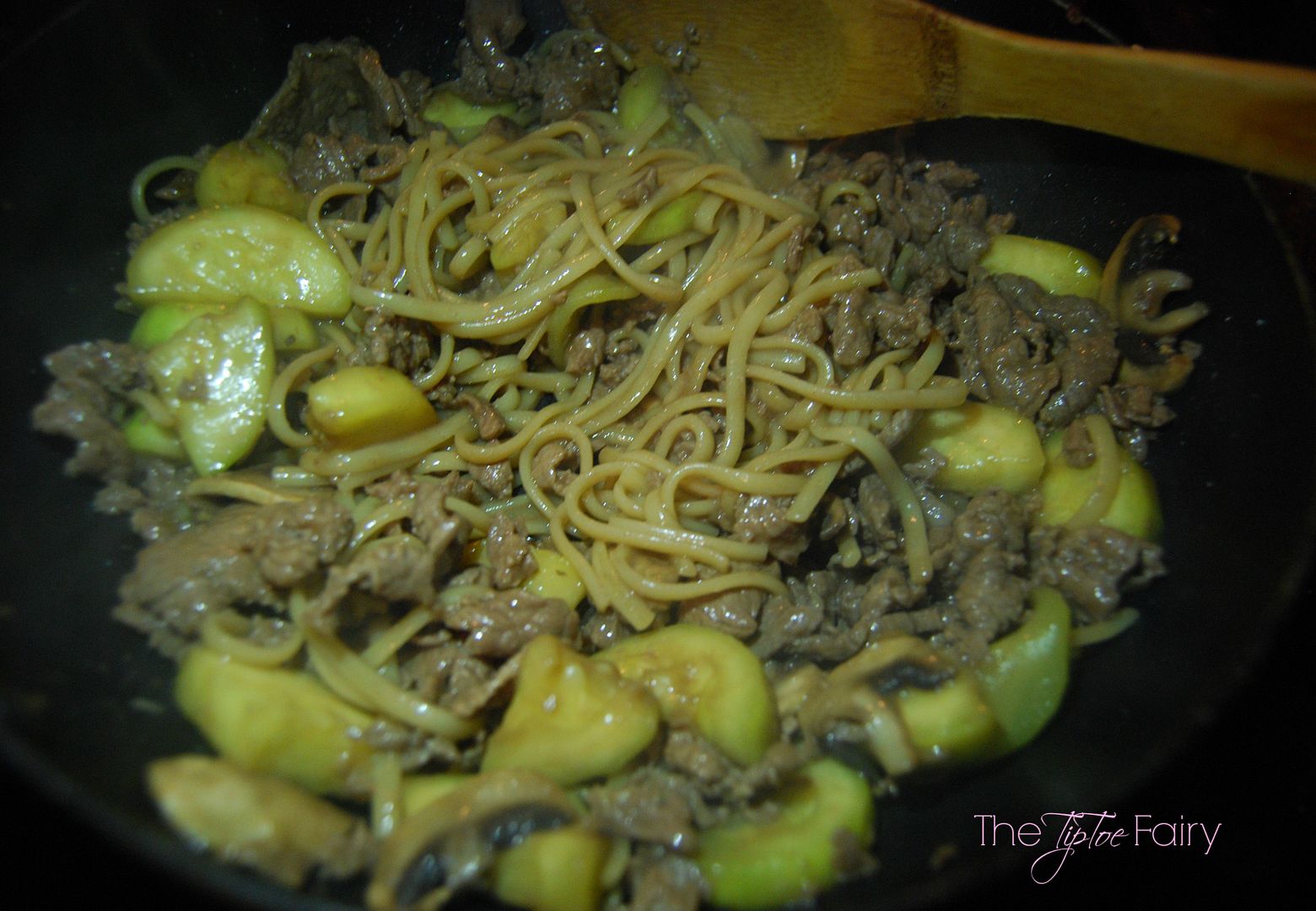 At this point, you can see, the sauce has cooked down to nothing. Then, immediately remove the pan from the fire.
I steam the wraps in the microwave for a minute. I like to use low carb whole wheat burrito sized wraps. Then, fill them up with your delicious stir fry.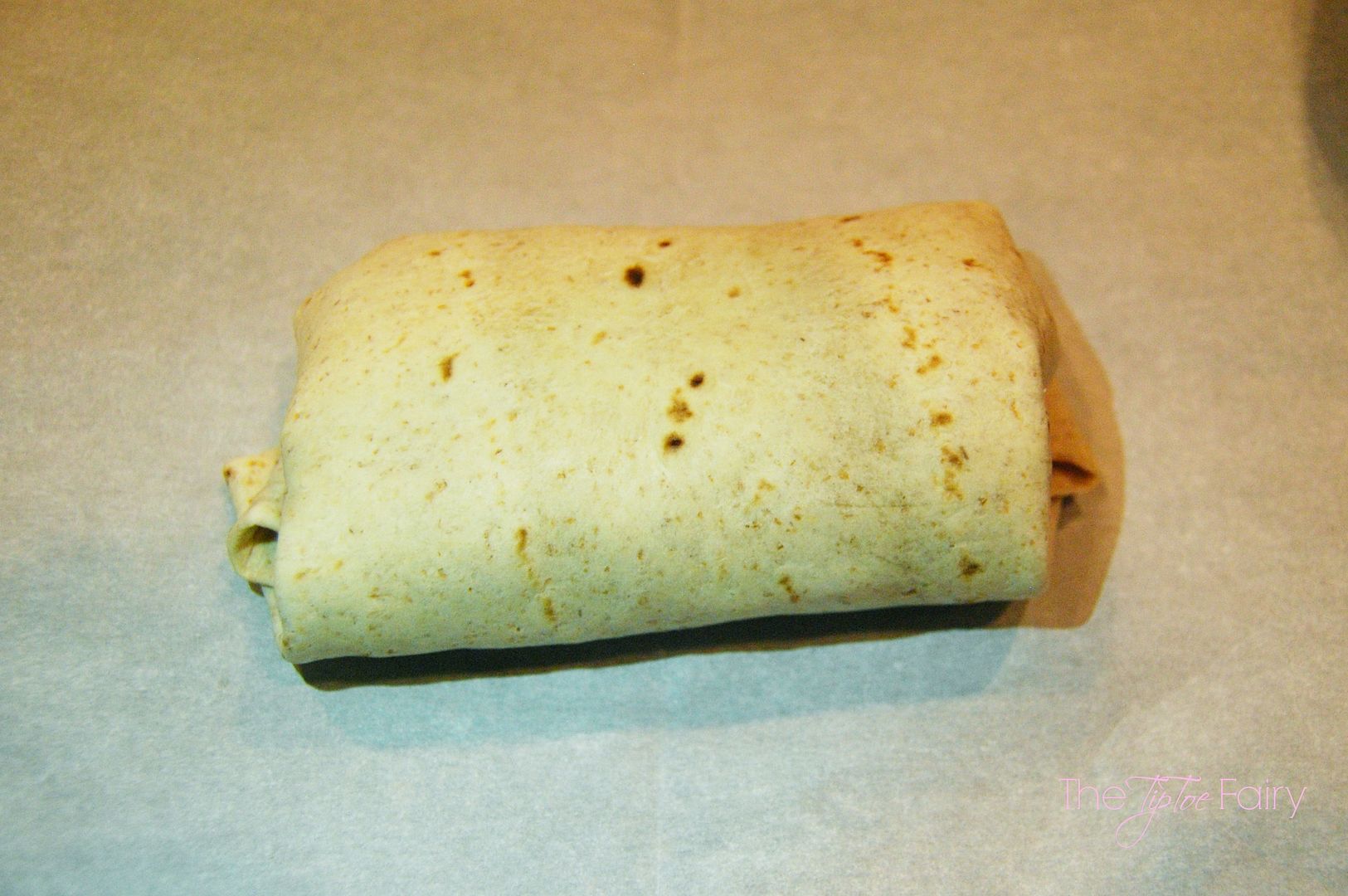 Fold the sides inward, then roll over, and you're wrap is done. To send these in Nate's lunch, I wrap them in parchment paper. But if you're at home, just eat as is and enjoy. 😉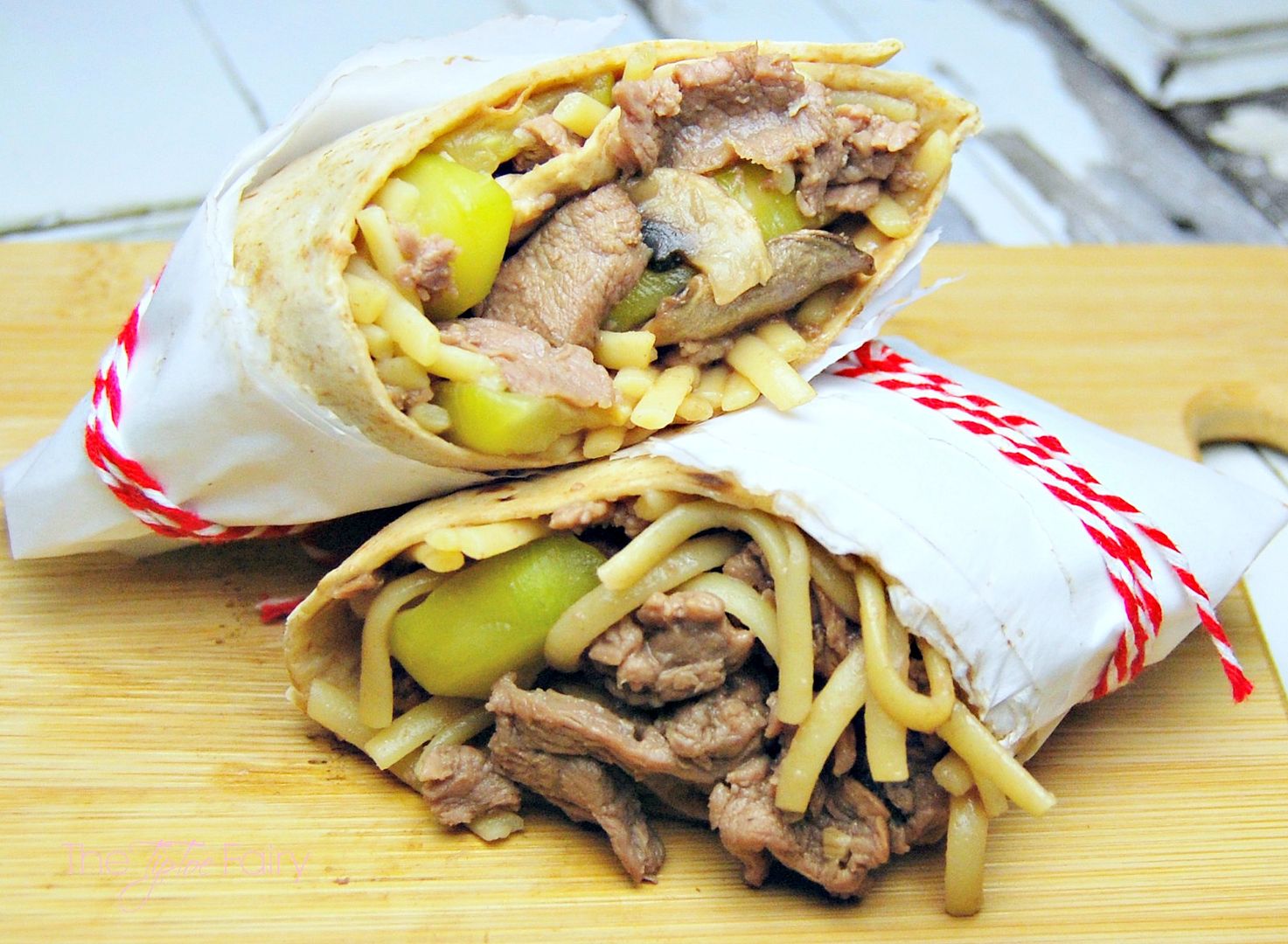 With more than 82,000 family-owned sheep operations in nearly every U.S. state, American Lamb is local and available year round. It's known for its quality, flavor, and tenderness. Lamb naturally lends itself so well to global flavors, including Latin, Middle Eastern, Asian and Mediterranean from gyros to kabobs, bulgogi to stews, marrying international flavors with local, flavorful American lamb is sure to be a winning recipe. Next time you're buying meat the grocery store, consider trying American lamb for your next meal.