This shop has been compensated by Collective Bias, Inc. and its advertiser. All opinions are mine alone. #McCafeMyWay #CollectiveBias
I have never been much of a coffee drinker until recently.  I'm not sure if it's the weather or I just need a pick-me-up, but I've found myself brewing up a mug of the new McCafé coffee pods during the morning rush while I'm making lunches before getting the kids off to school and Nate off to work.  And, I just love it!
McCafé is now available at Walmart with 8 flavors to choose from.  It's made with premium quality 100% Arabica Beans, and it's harvested from the rich soils of the mountainous regions in the foremost coffee-growing areas of the world.  You can find it in both pods and premium bags.
There's a joke in my family that I put a little bit of coffee in my cream.  I like my coffee more like when you were a kid and your parents put some coffee in with milk and sugar.  I tend to put way too much cream in my coffee and a couple of sugar cubes, and a squirt of dulce de leche syrup.  It's like having my own caramel macchiato at home.  It warms me up and gives me a little extra energy to finish up the lunches before I shuttle everyone off to school.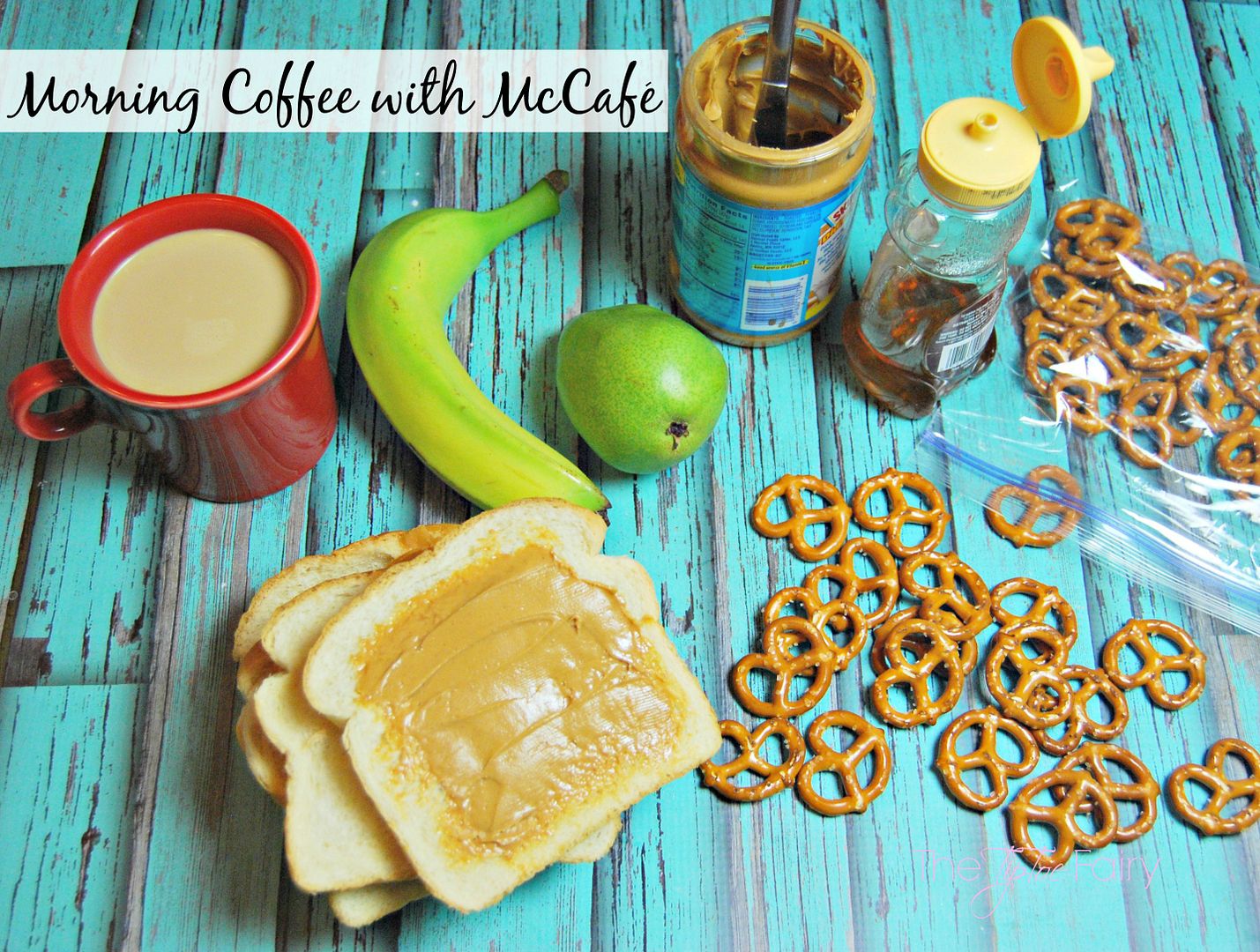 After I've dropped everyone off, I come home and have my little "me" time before I start my day of blogging.  It's my favorite part of the day because I get to snuggle into a novel and read without interruption while I have a second cup of coffee and some greek yogurt or oatmeal.  Even though it's just 20-30 minutes, I look forward to it every day.
Want to try the new McCafé coffee? Walmart is going to have a McCafé demo nationwide from 12/18 through 12/21, so you can try it yourself.  Check your local stores for dates and times!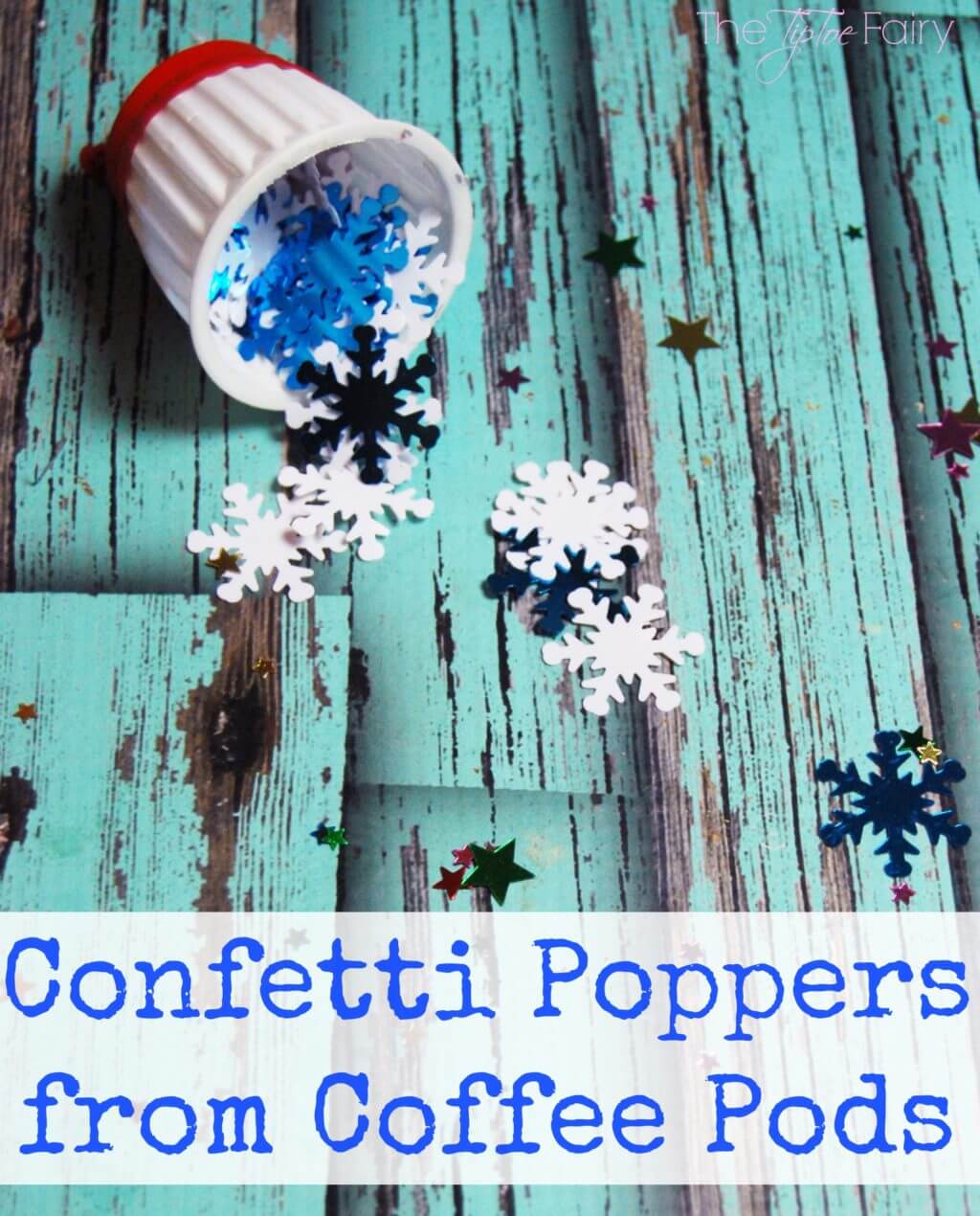 What do you do with all your coffee pods after they've been used?  I used to just throw mine away, but lately, I've been looking for ways to upcycle them.  I came up with a fun project that your kids are going to love.  These pods are the perfect size for toddlers and preschoolers to make confetti poppers!
Confetti Poppers with Coffee Pods
Here's what you need:
Balloons – in water balloon size
Empty, clean, and dry coffee pods
Confetti (You can make it with colored paper and a hole puncher or purchase it)
Exacto knife
Scissors
These are so simple and easy to make.  I had about 5 done in less than 5 minutes.  Cut out the bottom of the pod with an exacto knife.  Then, knot the balloon, cut the end off, and pull it about halfway over the bottom of the pod.  Then, add confetti.  Pull the knot down and let the confetti FLY!! That's it!
Follow the picture tutorial below:
My preschooler LOVED this.  We went outside, and she kept gathering up the confetti and refilling her cup.  This is going to be perfect for our little New Year's Eve celebration.
Here she is in action shooting her snowflake confetti:
Looking for more inspiration?  Check out the Cooking Up Good website. It has recipes, sweepstakes, loyalty programs, coupons and more! How cool is that? If you're looking for a new dinner idea or a chance to win some awesome prizes, be sure to check it out!
How do you like to drink your coffee? Do you ever upcycle your coffee pods?