Can you believe it's almost summer? In four weeks, the kids are out of school, and I want to be ready. Today I'm going to show you what I've put in my Summer Survival Kit so we stay busy and never bored! You can find everything I've included in my kit at Dollar General.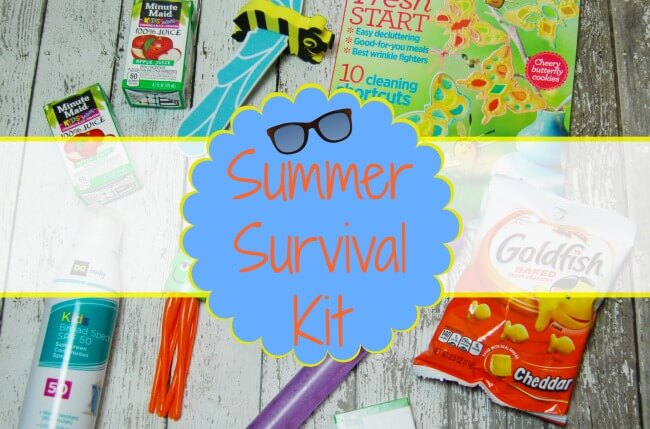 In the summer time, I try to keep everyone busy. This way we don't end up as couch potatoes and bouncing off the walls at midnight. Thankfully for most of the summer, we have summer swim team practice, which is every single weekday morning bright and early. This really helps keep the kids on a schedule to go to bed at night.
I also like to plan a day each week to do something different and keep everyone busy:
Library Day
Water park / Amusement Park Day
Park Day
Fun Day – museum, arcade, mall, splash pad, etc.
Home Day – board games or crafting day
The most important parts of my Summer Survival Kit are the essentials – sunscreen, bug spray, and bandages. You cannot forget these! My kids burn easily, and the mosquitoes just LOVE them, so I keep these handy at all times.
We love to play outside, and these are some of our favorites. Sidewalk chalk is a must for my budding artists. I found these giant sidewalk chalks at Dollar General, and my kids cannot wait to get out there and decorate the driveway.
I have to admit, I can't wait to see how well the bumblebee glider and the hang glider fly through the air. We also keep lots of bubbles. I swear bubbles will give any one, any age hours of fun.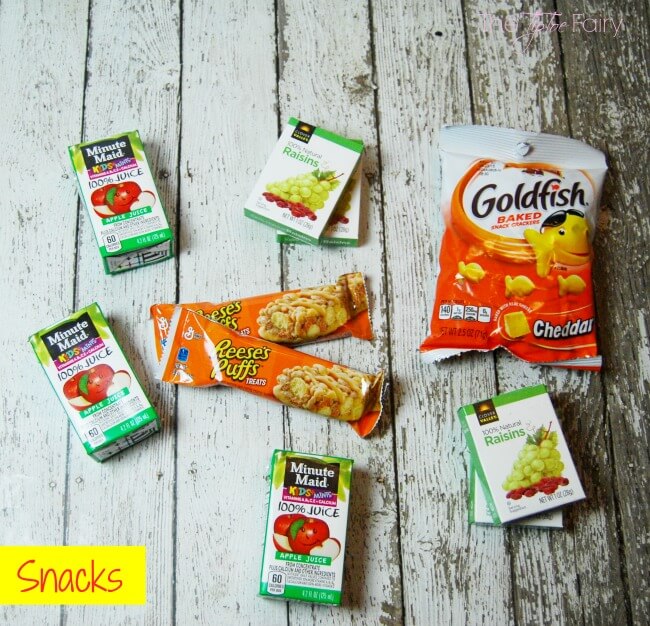 When we're headed out to the park, part of our survival kit is plenty of snacks from raisins to applesauce and fruit cups, granola bars, and so much more. Dollar General has a great supply of snacks! I stock up on juice boxes, fishies, snack bars, and so much more. It's so much easier than the big grocery store, and it's just right around the corner.
With my oldest two kids on the swim team and our waterpark passes, we spend a lot of summer in the water, so part of my survival kit is pool toys and goggles for my youngest. I found these diving octopuses (octopi?) at Dollar General just the other day. My 5 yr old cannot wait for the water park to open to play with them.
We can't forget mom in the Summer Survival Kit. Sometimes I just need to relax and recharge, and that's when these come in handy. An Arnold Palmer, a magazine, and some delicious shortbread cookies are perfect at the picnic table or in a lounge chair by the pool, while the kids play.
Check out your local Dollar General to make your own Summer Survival Kit. Plus, you can save even more when you use ad deals, shop DG brands, and +ADD DG Digital Coupons for even more savings! Save on summer essentials with Dollar General!
Don't forget to check out Dollar General on Facebook, Instagram, and Pinterest for more great ideas!
You've seen what I like to include in my Summer Survival Kit. Now tell me what you like to put in yours!