We partnered with Guitar Center and The Motherhood to give you a peek into their music lessons program with electric guitar lessons for my teen.
Do you have a kid interested in music lesson? If you've followed along with us, you probably know my teenager, Ethan, started electric guitar lesson at Guitar Center several weeks ago. He's now in the middle of 12 weeks of lessons this summer and just loves it.
Previously, he had taken electric guitar lessons from a private instructor. But, since switching to Guitar Center, he has been a lot happier and more confident in learning to play the guitar. I asked him what was different about Guitar Center's lessons, and he told me quite a few things.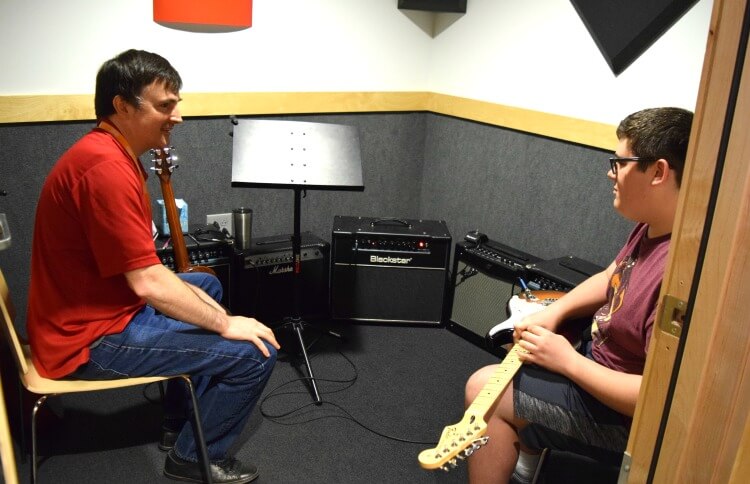 First, he really liked how easily his instructor, Colin, was able to easily figure out what his skill level is and knows exactly what Ethan was good at and what he needed to work on. He likes how the lessons are more structured including actual lesson books. Ethan feels like he knows exactly what to work on at home for practice. Ethan also likes how his instructor makes it fun because he finds songs they can play that Ethan has heard before and knows.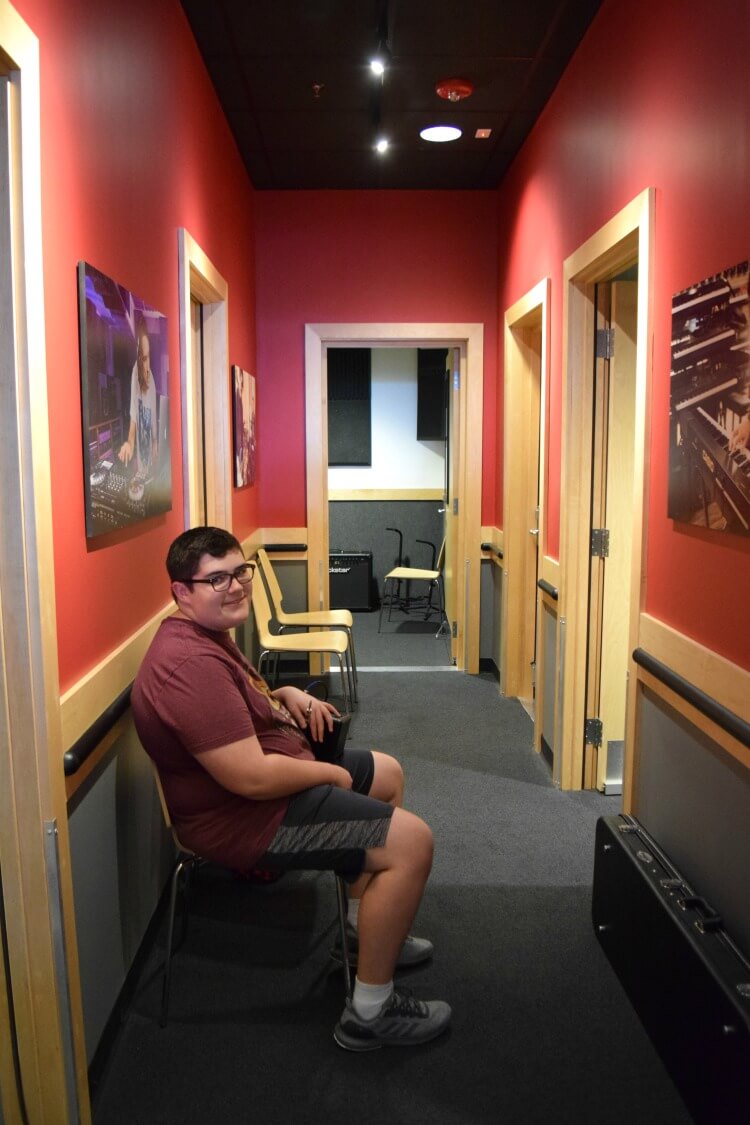 I'm also very impressed with our experience from the lessons and curriculum to their instructors and more:
Guitar Center uses real experts for instructors who are professionals and have a real passion for music. They find the instructor that's right for you. Ethan's instructor has degrees in music.
Their custom curriculum programs are approved by the National Association for Music Education, and it's tailored to your child's preferences with contemporary music and songs. They are really there to help your child reach their music goals.
Communication is easy with the instructor and the scheduler. We had to reschedule lessons due to vacation. They were very accommodating, and it was easy to do.
They also do like to keep parents involved. Ethan's instructor even offered to let me stay in the room while they were having their lesson. There's seating where you can wait right outside the lesson rooms. There's even a video screen at the scheduler's desk with each lesson room, where you can see exactly what your child is doing during the lessons.
With more than 200 locations nationwide, it's easy to find one near you. Plus, they are a one-stop shop with supplemental learning materials and much needed supplies (like guitar strings!). And, if you need it, there's even a repair shop right there.
Here's a little sneak peek of what's he learning:
Find the Guitar Center near you so your kids can grow as musicians!
Connect with Guitar Center on Facebook and Instagram.