I am currently obsessed with Yoplait's new yogurt Oui. It's french style yogurt, and boy is it good. But, you know what I love the most about these adorable little pots of yogurt? They are glass! They are like the perfect little crafting pots. I can't just throw them away.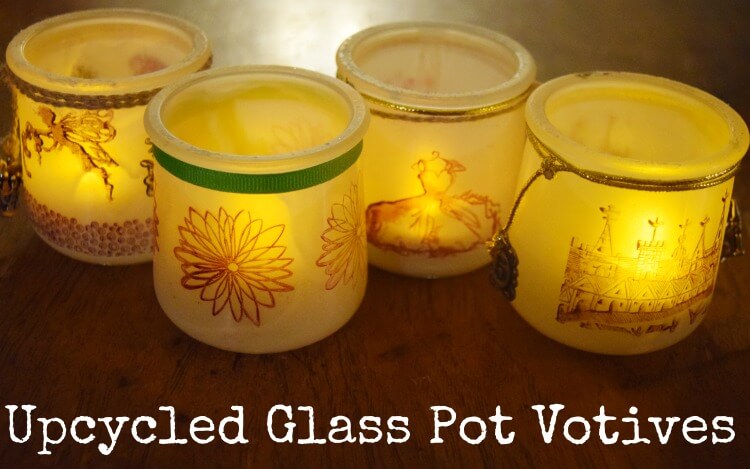 First, I soak them in hot soapy water to remove the labels. But, I've found these are some serious labels to remove. So, I had to remove the adhesive residue with Goo Gone. It works super fast on these little glass pots. I simple soak a paper towel in Goo Gone and rub it over the adhesive and it disappears quickly.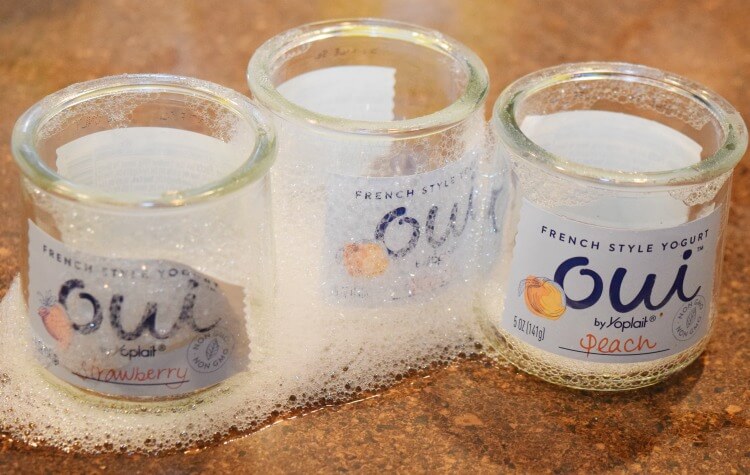 Then, I wash them again in hot soapy water and let them totally and completely dry overnight.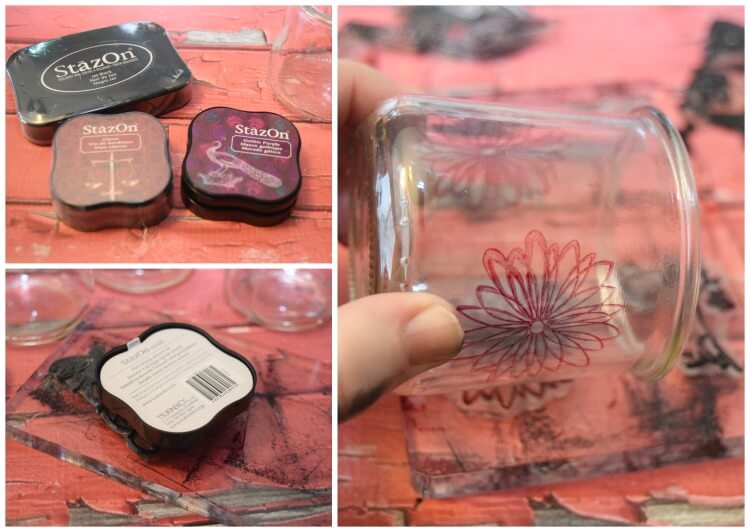 I have a big collection of stamps from my years of mixed media art. My favorite stamp pads are StazOn because it sticks to anything, including glass. I picked some new ones up at the store in red and purple along with a updated black one.
I first made sure the stamp was well covered in StazOn ink and then I gently rolled the glass pot onto the stamp. Then I would reapply the ink and do it again.
Let them dry for a few moments before adding more stamps, so you don't smear.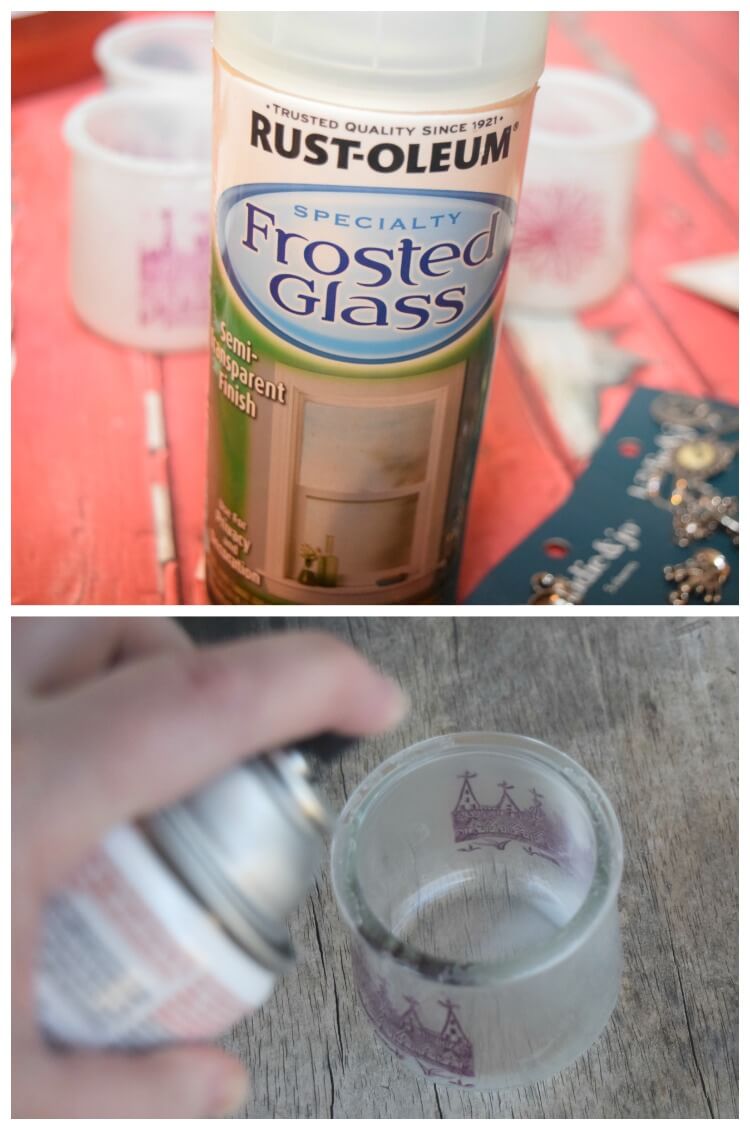 Now this step you could do before stamping or after stamping. I just was out of my frosting spray paint, so I did it second. When I make these again, I'll probably do it as the first step.
I apply the frosting to the inside of the glass pots and then let them dry outside for about an hour or two.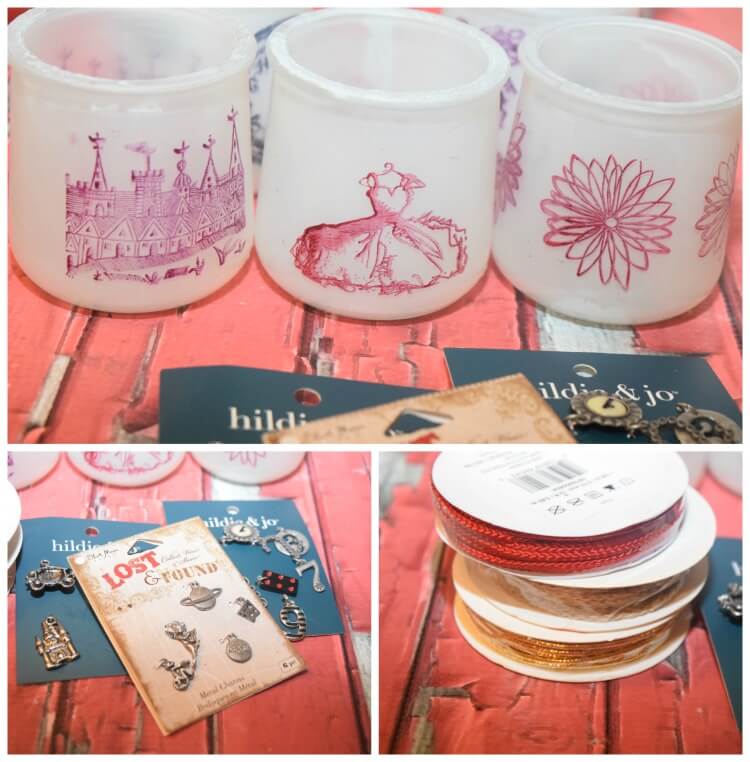 Now here's where you can get crafty. I attached little charms and trinkets with ribbons and cording to each pot. My absolute favorite one is the dress. I found some Cinderella themed charms like a shoe, a hunk of cheese, and a pumpkin carriage.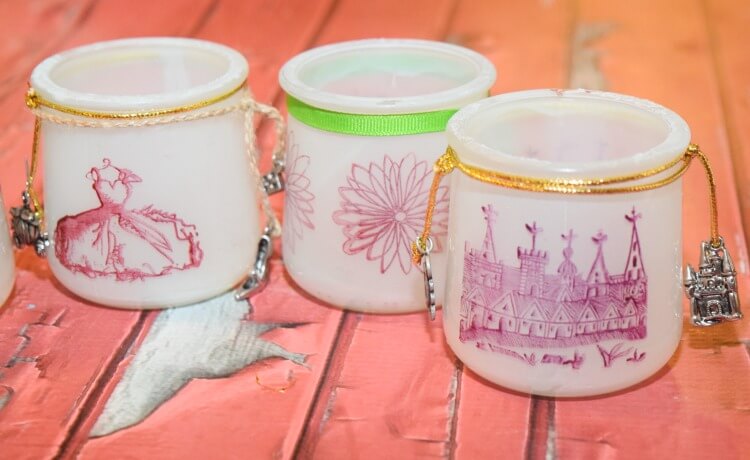 Then, I used battery operated votive candles that flicker because I am a klutz when it comes to candles. I burn myself. I've even caught my hair on fire before…so I stay away from the real thing.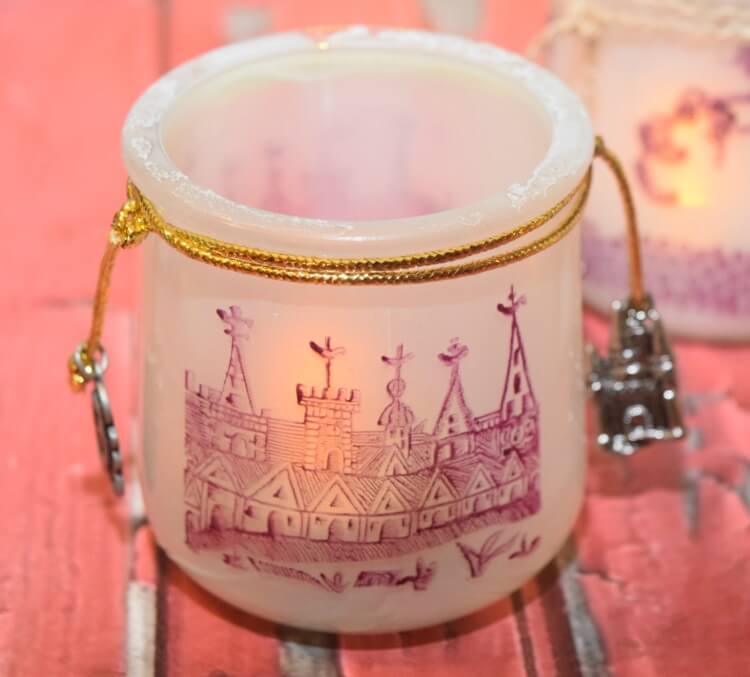 That's all there is to it. It's simple, easy, and they make lovely decorations for the coffee table or just around the house or even for gift giving! Click the video below to watch a few seconds of the votive flickering. So fun!
I have another crafting projects with these little glass pots up my sleeve. You are absolutely going to love it! Stay tuned!