I was provided a free pair of Thinx to facilitate this review, and this post contains affiliate links. All opinions are my own.

So have you wondered how well those period panties really are? My teenage daughter has been talking about them forever, and since I'm currently expecting, I decided to get her a pair of THINX as a Christmas stocking stuffer.
I wanted to be able to tell y'all her honest review, so we had to wait a bit before she could tell me how they really worked for her.
She can get annoyed with her period since she's so active as she usually sticks with pads. In fact, we both are very allergic to the mainstream brands of pads as we both get a rash whenever we use them, so I have to go to the natural grocery store and buy the organic 100% cotton brands, which can be rather bulky in her active wear for dance classes. Plus, as a lifeguard and formerly on a swim team, she is not a big fan of tampons either.
Then, I heard a story on NPR about the period panties – THINX. Not only were they talking about the panties, but they were also talking about getting Americans to realize how great bidets are for your body. We got one last year that installs really easily on your toilet and just love it. I seriously can't imagine life without one now.
After hearing the story, I kept thinking how wonderful these panties sounded. I was just as excited as my daughter to see how well they worked out. She decided to choose the boy shorts as they hold up to two tampons' worth of flow. She was a little apprehensive about "free bleeding" as she calls it, so her first time using them was when we were staying at home for a whole day. But, she was thrilled with not having to use a tampon or a pad for the entire day.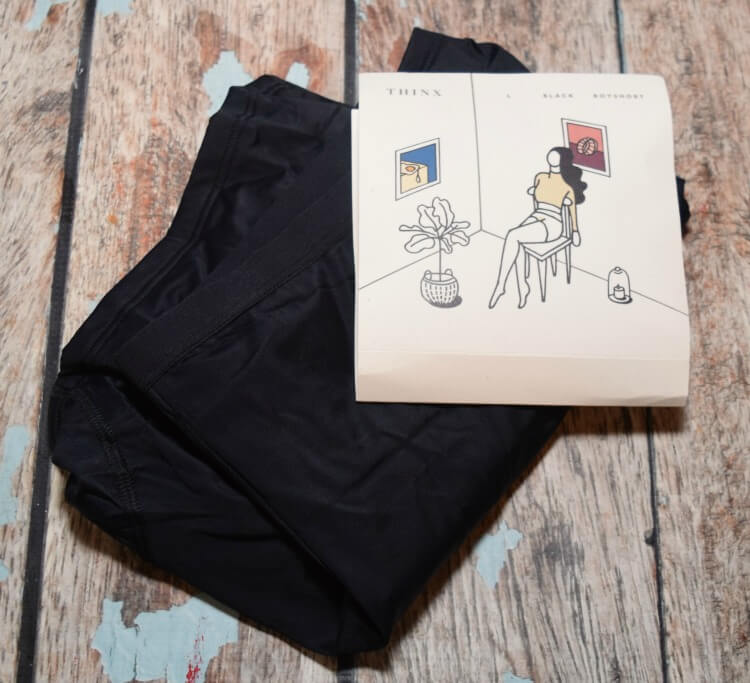 She really likes them. We plan to get her a whole cycle set. They are super comfy, and she does feel secure wearing them out in public now since she feels like there won't be any leaks. She was worried about how to go to the bathroom without making a mess. I showed her that the bidet we have is a great way to easily clean everything off of you before pulling them back up and that reassured her. Her THINX boy shorts are her new favorite way to deal with her menstrual cycle, and she definitely can't wait to try the other styles, too.
Washing is a breeze. You just rinse them out in the sink and throw them in the cold cycle in the washing machine. The THINX website recommends the delicate cycle, but my old washing machine does not have one. I found washing them in the regular cycle was just fine.
Wanna check them out for yourself? You will totally not regret it! You can get $10 off your first order!